(KMAland) -- The 2018 volleyball portion of QuikStats is still down on this Thursday evening, so the winners here are those that wanted to read a Class 3A District 9 football preview. Onward.
FALL PREVIEW LINKS 
FOOTBALL: Class 8-Man District 7
FOOTBALL: Class A District 10
FOOTBALL: Class 1A District 9
FOOTBALL: Class 2A District 9
VOLLEYBALL: Hawkeye Ten Conference
VOLLEYBALL: Western Iowa Conference
MARTIN BLOG FALL PREVIEW NO. 7 -- CLASS 3A DISTRICT 9
ADM, Adel Tigers — 2018 Record: 5-4 overall, 1-4 district 
Coach: Garrison Carter
OVERVIEW: The Tigers entered last year's district play with a 4-0 record, but they were simply unable to finish a few wins when district play started and lost four of their last five. That team had 14 seniors. This year's seniors should number over 20 with about 15 juniors to supplement the crew. 
OFFENSE: Junior Tate Stine-Smith was pretty solid for a sophomore starting QB in a really strong 3A district. He threw for 1,528 yards and seven touchdowns and rushed for a team-high 678 yards and another score. With a year of experience under his belt, that can only mean good things for an offense that also brings back junior Justice Paulsen (379 yards rushing, 3 TD) and seniors Nathan Conrad (401 yards receiving, TD) and Zach Fuller (332 yards receiving, TD). 
DEFENSE: Five of the top six tacklers are gone from last year's Tigers defensive unit. The lone exception is senior Kaden Sutton, who may have been their best defender overall. Sutton had 19 solo tackles for loss among his 53 total tackles last season. He's joined by juniors Nathan Pfiffner (35 tackles, 2 TFL) and Cole Williamson (23.5 tackles) and seniors Chase Anderson (25.5 tackles), Thomas Boorn (22.5 tackles, 3.5 TFL) and Conrad (22 tackles, 4.5 TFL) are other key returnees to the D.
CONCLUSION: The defense kept the team in most games last season. It still should be pretty good, but I'm certain the offense will be in good hands and hold up their end of the bargain much earlier this year. Coming off a state baseball tournament appearance, there are several familiar names from that group. They're feeling the momentum, and that could help. I know it won't hurt.
Creston Panthers — 2018 Record: 3-6 overall, 2-3 district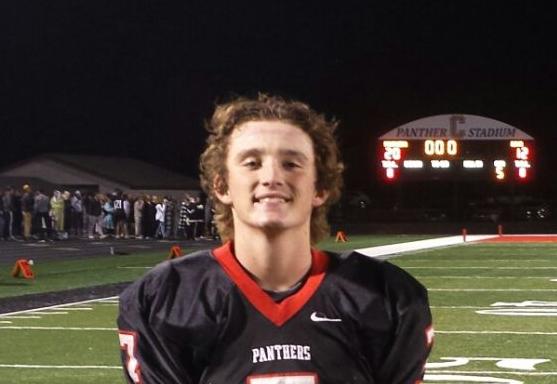 Coach: Brian Morrison
OVERVIEW: The Panthers weren't too far off last season. They lost games by one, eight and 16. With 12 seniors gone, they bring back what should be a 13-person class of seniors. But it's the junior class that should be pretty jam-packed with a potential 24 returnees in that group.
OFFENSE: Creston brings back senior quarterback Eli Loudon, who is a playmaker extraordinaire that had 1,321 yards passing, 356 yards rushing and 21 total offensive touchdowns. He lost his top receiver, but junior Cael Kralik (23 catches, 382 yards, 3 TD) and seniors Camdon Peterson (12 catches, 190 yards, 2 TD) and Luke Latham (8 catches, 113 yards) should be able to fill that void. Top rusher and senior Rylan Luther went for 440 yards and a touchdown last year. Fellow senior Andy Mills added 181 yards and a score. 
DEFENSE: Junior Kolby Hulett was the team's leading tackler in his sophomore year, finishing with 34 solos, 64 total and 8.5 tackles for loss. Unfortunately, he has an injury that will keep him from playing football again. Luther (59 tackles, 6.5 TFL) and junior Gavin Wurster (39.5 tackles, 7 TFL, 6 FR) were also very key members of the last year's D. Juniors Brance Baker (36.5 tackles), Kralik (2 INT) and Andy Weis (19.5 tackles, 3.5 TFL) and seniors Sam Chapman (28.5 tackles, 3.5 TFL, 2 sacks), Mills (21 tackles), Eli Hartman (13 tackles), Ayden Filer (9 tackles, 2 FR) and Brayton Chesnut (8.5 tackles) are others returning to a very experienced defensive unit.
CONCLUSION: Like I said, they were pretty close last year. With all of their returning production in the offensive backfield and spread throughout the defensive unit, the Panthers are likely to be much improved.
Glenwood Rams — 2018 Record: 4-5 overall, 1-4 district
Coach: Cory Faust 
OVERVIEW: Everything appeared to be business as usual early last year. Glenwood opened 3-1, but they suffered key injuries - it seemed - week by week. They ended up losing four of their last five and now must find a way to replace 27 seniors. What's the best way to do that? Bring back 27 juniors from last year. And add another 20+ incoming juniors. You get it. Coach Faust's program is deep.
OFFENSE: Senior Zach Carr took over the quarterback reins last season, and there were some ups and downs. He threw seven interceptions and completed just 43.1 percent of his passes, but he did have 860 yards through the air and 319 on the ground. I expect plenty of improvement this year as he moves into his second full season as QB1. Senior Dominic Robertson Jr. was a nice surprise with 349 yards last season while leading receiver and senior John Palmer (18 catches, 315 yards) and junior Ryan Blum (17 catches, 185 yards) are back as top targets for Carr.
DEFENSE: The top four tacklers are gone from last season's defense, but senior Cole Mayberry was outstanding with 14 total tackles for loss among his 26.5. Fellow seniors Brock Smith and Zander Carda had 17.5 and 12.0 total tackles, respectively, while juniors Blum (16.5 tackles) and Silas Bales (6 tackles, 2.5 TFL before injury) will be others worth watching on this side of the ball this year.
CONCLUSION: The Rams were 25-7 from 2015 through 2017. Now, how do they respond from a little bit of a setback season? They have some nice experience and plenty of talent in the right places. I'm not about to count them out, but it is a bit of a wait and see situation right now.
Harlan Cyclones — 2018 Record: 8-3 overall, 4-1 district
Coach: Curt Bladt 
OVERVIEW: The Cyclones were a legit top 5-7 team last year in Class 3A. Their three losses were to Sergeant Bluff-Luton and Lewis Central (twice). The rest of the time they just went out and rolled. However, 22 terrific seniors are gone from that team. There should be a similar number of seniors this year and about 20 juniors. Typical stuff from one of the state's best programs.
OFFENSE: First thing is first - the quarterback. Preston Mulligan was outstanding last season, so it's not going to be easy to replace his production. Junior Kelby Lasher could be this year's guy after throwing 14 passes a year ago. One thing the QB - whomever it is - will be doing plenty of is finding senior Alex Schechinger, who had 619 yards rushing and 285 yards receiving a year ago. Junior Brenden Bartley (377 yards rushing) and senior Johnathan Monson (707 yards receiving) should also figure prominently into the offensive mix.
EDIT: Monson appears to be the guy this year for the Cyclones under center. That should change the offense up a bit with his terrific athleticism making for a different and tough-to-stop offense.
DEFENSE: Senior Allen Fries was one of the best defensive players in the area last season. The dude had 17 solo tackles for loss and 9.5 sacks among his 44 total tackles. While the top three tacklers ahead of him are gone, Fries is a huge returning piece. Bartley (25.5 tackles, 3 TFL) and seniors Monson (23.5 tackles), Connor Bruck (23.5 tackles) and Schechinger (18 tackles) are other important returning contributors. And watch for sophomore Will McLaughlin, who had 10.5 tackles as a freshman last season. He might have a pretty big impact this fall.
CONCLUSION: Harlan always seems to find a way. Mulligan and Jake McLaughlin are gone? Next man up. It's just one of those programs you pencil in for success every fall. I don't see this year being any different.
Lewis Central Titans — 2018 Record: 11-1 overall, 5-0 district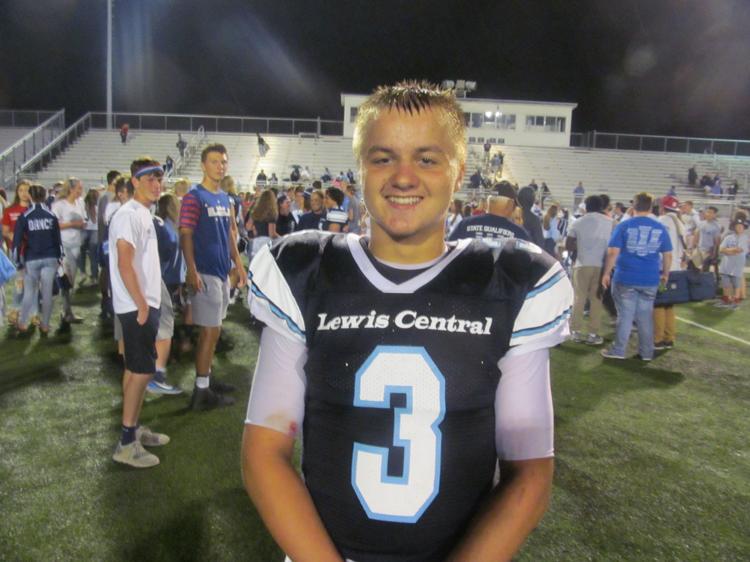 Coach: Justin Kammrad
OVERVIEW: You know the drill. The Titans had their greatest football season ever. They won their first 11 games, went to the UNI Dome for the first time and ran across the eventual champ Xavier. Coach Jim Duggan retired, Max Duggan and his top receiver Josh Simmons graduated and now what? Well, you might be surprised.
OFFENSE: Obvious point - they might take a step or two back on the offensive end this year. They had a generational talent in Duggan and his chemistry with Simmons is probably unmatched by any combination in this area in recent memory. That said, senior Bret Kobes has a history. He stepped in a couple years ago when Duggan was injured, and he was really pretty solid. Last year, he threw just 16 passes, but we know he's more than capable of success. Senior Brady Miller should be a key component on the ground after going for 452 yards last year, and junior Division I recruit Thomas Fidone (311 receiving) and senior Jordan Wardlow are likely to be the top receivers. The line, of course, will be very good again, too.
DEFENSE: Now, the defense is not about to take any steps back. Their top three tacklers and seven of the top eight are back from a unit that showed out all year. Leading tackler Tevin Statzer (57.5 tackles, 8 TFL), Brennan Kobes (55 tackles, 14 TFL, 4 sacks) and Iowa commit Logan Jones (49 tackles, 25.5 TFL, 8.5 sacks) were all monsters last season. Fellow seniors Jake Lear (44.5 tackles, 7 TFL), Colby Roth (34 tackles, 5 TFL), Miller (32.5 tackles, 14 TFL, 4 sacks), Julian Brown (21 tackles, 7 TFL, 1.5 sacks), Wardlow (12.5 tackles) and Sean Hart (3 TFL) and sophomore Hunter Deyo (43.5 tackles, 13.5 TFL, 3.5 sacks) are the other names of a defense that will be downright nasty.
CONCLUSION: Domination was the name of the game last year - on offense and defense. Again, they might not be as good on offense, but who will be? I do know this - their defense is going to be unmatched by anybody else in this area. Back-to-back trips to the UNI Dome should not be out of the question.
Winterset Huskies — 2018 Record: 3-6 overall, 2-3 district 
Coach: Zach Sweeney
OVERVIEW: Winterset was kind of like the anti-ADM last year. They had plenty of offense, but they couldn't get important stops when they desperately needed them. So, they lost by one point twice and five points once. Now, they have several really important seniors to replace, especially on offense.
OFFENSE: Quarterback Casey Kleemeier was a dang wunderkind under center, passing and rushing. He's gone and so is 1,000-yard rusher Hunter Pashek. The only real returning players we know a little about are receivers Brock Johnson (484 yards), Jaden Sweeney (91 yards), Jacob Hoffman (56 yards) and Christian Barker (40 yards). Outside of that, it appears they may have some nice linemen returning, including 6-foot-6, 305-pound senior behemoth Brad Tolley.
DEFENSE: The defense was down a bit last year, and they lost their top two tacklers. The third was Jacob Honkomp, who had 22 solos and 50.5 total tackles last season. Fellow senior Jack West had 46.5 tackles and six TFL while another senior Kruise Kiburz finished the year with 44 tackles and three TFL. Other seniors Jaden Sweeney (26 tackles, 6 TFL), Hunter Black (23 tackles, 3.5 TFL) and Cole Brown (21 tackles, 5.5 TFL, 2 sacks) and junior Tyler Brown (15.5 tackles) are other key contributors coming back to what should be an improved defense.
CONCLUSION: When you lose a player like Kleemeier you're likely to take a hit on offense. However, I do think they should be even better upfront. Now, it's just a matter of finding some guys to replace the pivotal holes that were left open. Defensively, I like the looks of what is coming back for the Huskies. It should keep them in most games this season.
PREDICTION 
Lewis Central was head and shoulders above the league last year. Even while they did lose their head coach and some really important players, they still have at least two Division I recruits on the roster. They also have a quarterback that has some proven ability, and the defense is - again - going to be flat nasty. I like the Titans to repeat as district champions, but Harlan will always have something to say about that.
Send any questions, comments and/or concerns to dmartin@kmaland.com.