(KMAland) -- The Fall Sports Preview extravaganza must continue. Join me in taking a look at Class 4A District 7.
FALL PREVIEW LINKS 
FOOTBALL: Class 8-Man District 7
FOOTBALL: Class A District 10
FOOTBALL: Class 1A District 9
FOOTBALL: Class 2A District 9
FOOTBALL: Class 3A District 9
VOLLEYBALL: Hawkeye Ten Conference
VOLLEYBALL: Western Iowa Conference
VOLLEYBALL: Corner Conference
---
MARTIN BLOG FALL PREVIEW NO. 9 -- CLASS 4A DISTRICT 7
Ames Little Cyclones - 2018 Record: 5-4 overall, 3-2 district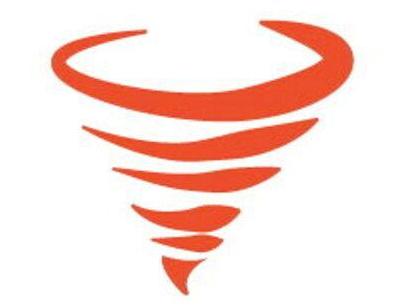 Coach: Bruce Vertanen
OVERVIEW: Ames had a 24-person senior class with many of them on the defensive side of the football, and that carried them to a 5-2 start last season. However, Valley and Urbandale handled business the last two weeks to deny them of a state playoff spot. This year's seniors could total 28.
OFFENSE: There were a bunch of underclassmen on this offense that averaged just over 23 points per game last season. Senior quarterback Cooper Downs was solid with 1,802 yards passing and 15 touchdowns. The 11 interceptions were a little high, but you'd expect those will come down with the added experience. Top receiver and senior Gabe Ante is back after 46 receptions for 460 yards and four scores, and fellow seniors Jonah Strawhacker (24 for 368, 3 TD), Kavon Domond (24 for 194) and Dane Hustedt (12 for 188, 2 TD) are also back. Domond led the team in rushing last season with 337 yards and three touchdowns. Unfortunately, Division I hoops recruit and sophomore Tamin Lipsey, who was a key player on both sides of the ball, is out for the year with a torn ACL.
DEFENSE: When you consider Lipsey's injury, Ames lost their top 10 tacklers from a defense that carried the way early last season. Seniors Diego Alvarez (15.5 tackles) and Jacob Nicolas (9.5 tackles) do have some experience returning to the fold, but this defense is largely untested and inexperienced.
CONCLUSION: The direct opposite of last season. The offense is highly experienced and could be pretty explosive, although less so without Lipsey. Meanwhile, the defense is a question mark just because there aren't a lot of guys that got serious PT a year ago. Could we see another season very similar to last year?
Council Bluffs, Abraham Lincoln Lynx — 2018 Record: 1-8 overall, 1-4 district
Coach: John Wolfe
OVERVIEW: There was a monster sophomore class that made up a large part of production on both sides of the ball for Coach Wolfe last season. The senior class was smallish, and the junior class was a smidge bigger. But again, this year's juniors could total nearly 30.
OFFENSE: Junior quarterback Lennx Brown was worked into the lineup slowly before eventually letting him take the reins. He threw for 306 yards and four touchdowns and had 30 yards on the ground, too. Junior Damari Brown and senior Ben Fichter combined for 27 receptions, 335 yards and four touchdowns last year to lead the receiving crew. Seniors Jayce Fisher and Nick Garner are other threats on the ground and/or in the air that are back this season. 
DEFENSE: You'd have to expect they will be much improved here, considering they are bringing back nine of their top 11 tacklers. Fichter (31 tackles) and Garner (30) were among the top three, and Damari Brown (21 tackles, 3 TFL) and senior Trache Sorenson (10.5 tackles, 3 TFL, 2 sacks) caused some issues in the backfield. Others to look for include juniors TJ Hayes, Chase Riche, Keelan Bailey and Lucas Spanjer and seniors Austin Eledge and Fisher. 
CONCLUSION: Steps were made - scoreboard or not - throughout the season last year. Steps will continue to be made. The only question is: How big will that step be? We're about to find out.
Council Bluffs, Thomas Jefferson Yellow Jackets — 2018 Record: 3-6 overall, 2-3 district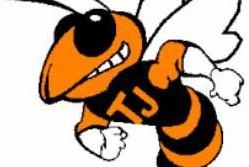 Coach: Brant Anderson
OVERVIEW: TJ played that 99-81 game with Sioux City North last year. Remember that one? They scored 85 total in their next six games after that, and then finished strong with a 42-21 win over AL. There are 19 seniors gone from that team, and they lose one of their finest players in school history in Cameron Baker. That'll be a tough replacement.
OFFENSE: Along with the loss of Baker, Cameron Lukavsky - last year's QB - graduated as well. Senior Qu'ran Owens could be the new g uy under center, but that's merely speculation. I do know senior Jermaine Green should be the bellcow after a strong 640-yard rushing season last year. He wasn't too far off Baker's 6.9 yard per carry average, going for 6.6 per tote.
DEFENSE: Senior Cameron Hastie led the defense last season with 50 solos and 54.4 total tackles, including five solo tackles for loss. Green was also a strong defense with eight solos for loss among his 51 total tackles. Fellow seniors Mack Dofner and Owens combined for 48.5 tackles, including five solo TFLs by Owens.
CONCLUSION: They had a big senior class that did a lot of big things during their careers. That obviously will not be easy to replace, but I do believe Brant Anderson's consistent offensive and defensive schemes helps any kind of adjustment period. We'll see what this year looks like. It's been awhile since Cameron Baker wasn't in a TJ uniform on Friday nights.
Des Moines North Polar Bears — 2018 Record: 0-9 overall, 0-5 district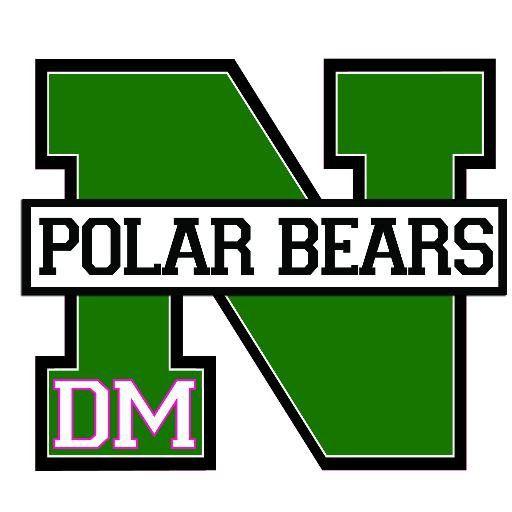 Coach: Eric Addy
OVERVIEW: The Polar Bears had their chances to win some games last year, but it ended up not happening. They lose 13 seniors and could bring back 12 for this year's senior class. 
OFFENSE: Senior quarterback Jaheim Temple had a nice season with 1,264 yards and 10 touchdowns. With a year under his belt, I'd expect to see his 45.7 completion percentage go up and his 11 picks to go down. No. 2 receiver and senior Jachuan Hall is now the No. 1 after 24 receptions and 318 yards a year ago. Senior Isaiah McCarl is a run-catch threat, and juniors Malik Allen and Kevon Bickham are worth a watch this year.
DEFENSE: The defense has a bunch of guys that made some plays last year, including Nathan Miller, who had 42.5 tackles and nine total tackles for loss in his junior season. Junior Deavin Hilson led the team with 11 TFLs and five solo sacks, and senior Leon Lange (39.5 tackles) was also a standout. Senior Hams Pyne (31.5 tackles, 6 TFL) is joined by classmate Darrius Washington and juniors Stanley Ross, Antonio Swanson, Mani Wilson, Mohamed Bass and Nick Goergen as other returnees on D.
CONCLUSION: With all of that coming back on defense, you'd have to imagine they will be much improved there. The offense should be pretty good, too, with many of the names mentioned providing some relief and help up front. I'll take the over on 0 this year.
Urbandale J-Hawks — 2018 Record: 6-4 overall, 4-1 district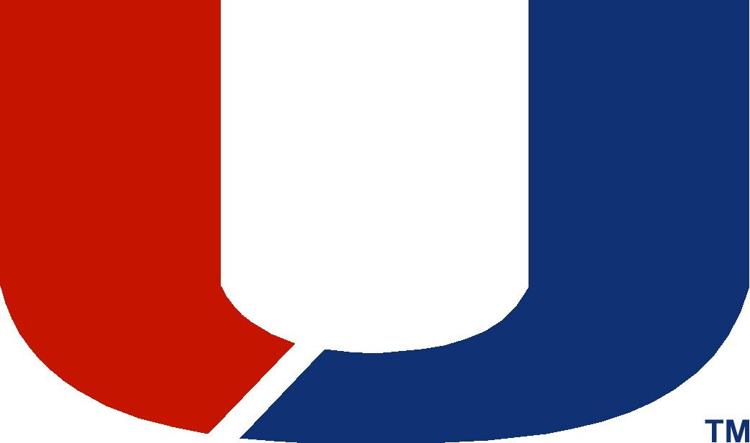 Coach: Sam Anderson
OVERVIEW: Urbandale had a slow start last season, but they picked things up in time to qualify for the state playoffs. The J-Hawks lost to Waukee in their opener, but they have to be pretty excited about some of the returning pieces I'm about to tell you about.
OFFENSE: That starts with senior quarterback Ty Langenberg, who threw for 1,226 yards and 10 touchdowns. Again, I'll take the over on the 46.3 completion percentage and the under on the 10 picks in his senior season. Fellow senior Harrison Waylee should continue to make things easier on him after 1,130 yards rushing, 318 yards receiving and 15 offensive touchdowns in his junior season. Hunter Dahlgren added 29.0 yards per reception and three touchdowns on seven grabs last year.
DEFENSE: The defense is in good hands with junior ballhawk Jaden Harrell returning following a sophomore season with team highs in solos (37) and total tackles (67.5) and eight solo TFLs and two sacks. Their next six tacklers, though, are gone. Augustine Tokpa may be ready for a big breakout after 29.5 tackles and 2 TFLs last season. Seniors Jay Marcotte (19.5 tackles) and JJ Pugh (10 tackles) and juniors Tucker Langenberg (16 tackles, 2.5 TFL) and Adnan Ikeljic (10.5 tackles) are some others to watch on D.
CONCLUSION: Waylee is one of the most explosive players in 4A, and I'd expect he will have the ball in his hands a lot. Urbandale should be more than fine at securing that No. 2 spot in the district again this year. They'd sure love to jump up one, though, I'm sure.
Valley, West Des Moines Tigers — 2018 Record: 10-1 overall, 5-0 district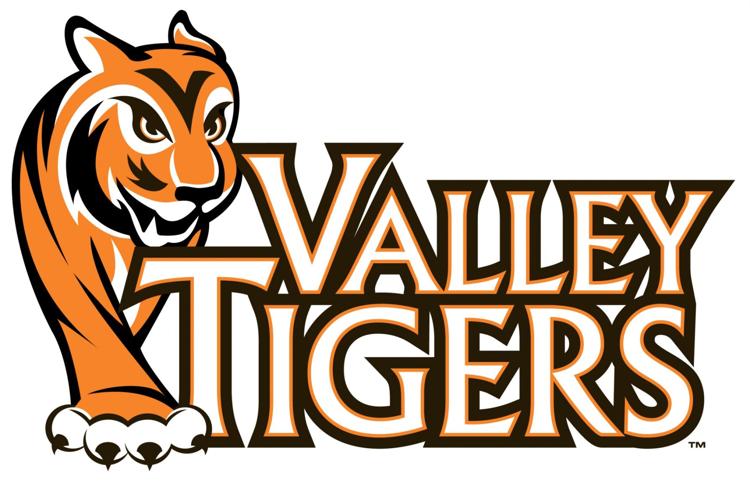 Coach: Gary Swenson
OVERVIEW: They were 10 up and 10 down until the state quarterfinals when they got rocked a bit by Dowling. As you would expect, the seniors were aplenty on last year's roster (32). And yeah, there will be even more this year (40ish?).
OFFENSE: Beau Lombardi and Jake Remsburg are gone. So is 1,000-yard rusher Tre Fugate. However, Valley is going to be just fine. Don't you go worrying about Valley. Senior Creighton Mitchell had 557 yards rushing, 195 yards receiving and 11 offensive touchdowns last year.. The receiving corps will be really good, too, with seniors Nate Willcockson (318 yards, 3 TD), Ryan Neu (301 yards, TD) and Jack Johnson (263 yards, 4 TD) returning to the fold. 
DEFENSE: The defense should be really, really outstanding. Seniors Carsen Shelton and Drew Jirak led the way with a combined 96 tackles last season. Jirak is one of the top defensive backs in the state and had nine interceptions as a junior. They'll both be more than ready to lead this year's group, which also includes CJ Stillman (22 tackles), Nick Buttolph (17.5 tackles, 5 TFL, 2.5 sacks), Blake Underwood (16.5 tackles) and Clayton Adamson (13.5 tackles).
CONCLUSION: The dudes are still all over the place for Valley. They lost some seniors, sure, but they're still going to be the favorite in this district. 
PREDICTION
Valley and Urbandale went 1-2 last year, and there weren't a lot of close games in the league. That included Valley vs. Urbandale (49-10). This year figures to be about the same, although Ames might creep up there after giving the J-Hawks a run a season ago. Now, excuse me, I need to go read about that new football classification proposal again.
Send any questions, comments and/or concerns to dmartin@kmaland.com.