(KMAland) -- The Fall Sports Preview extravaganza continues today with a look at the Rolling Valley volleyball conference.
FALL PREVIEW LINKS 
FOOTBALL: Class 8-Man District 7
FOOTBALL: Class A District 10
FOOTBALL: Class 1A District 9
FOOTBALL: Class 2A District 9
FOOTBALL: Class 3A District 9
FOOTBALL: Class 4A District 7
FOOTBALL: Class 8-Man District 8
VOLLEYBALL: Hawkeye Ten Conference
VOLLEYBALL: Western Iowa Conference
VOLLEYBALL: Corner Conference
VOLLEYBALL: Pride of Iowa Conference
---
MARTIN BLOG FALL PREVIEW NO. 12 -- ROLLING VALLEY CONFERENCE
Ar-We-Va Rockets — 2018 Record: 17-11 overall, 7-1 conference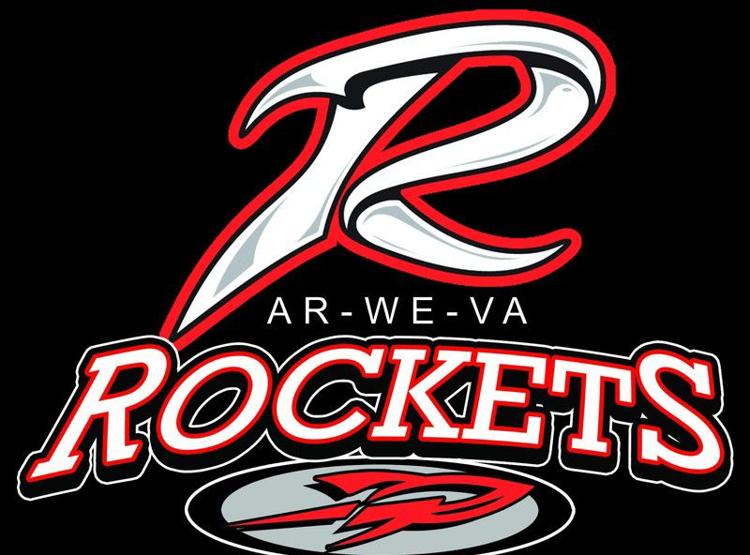 Coach: Sarah Smith
HITTING: The top two hitters are gone from the team, but it's so much more than that. Emilee Danner had a monstrous career, and she finished it on the volleyball court with over five kills per set. That's not going to be easy to replace (obviously). Juniors Jadeyn Smith (1.15 kills per set), Hannah Kraus and Bridget Cameron and senior Leslie Luft could be among the girls looking to get a lot more chances this season. 
SETTING: Junior Sara Schurke is back to handle the setting duties. While her favorite setting option is gone, she was able to avenge 5.74 assists per set as a sophomore. 
DEFENSE: Danner also led the team in digs (2.60 per set) and blocks (115), so the defense will also take a hit. Luft (2.43 digs per set) was really good in a defensive role last season while Kraus (1.96), Smith (1.95), Schurke (1.90) and Cameron (1.46) all averaged over a dig per set. Sophomore Maci Ruch averaged 1.50 DPS in just 14 sets, so I'd expect to see her more this year, too. As for the blocking, Smith brings back 27 swats while Luft (8), Schurke (8), Cameron (6) and Kraus (3) had 25 total.
CONCLUSION: They've lost one of the finest players in the area in Danner. She led them in nearly every category, so it's going to be difficult for last year's RVC champions to repeat. But who knows? Maybe that winning pedigree they gained throughout the season last year can manifest itself with a much different team this year.
Boyer Valley Bulldogs — 2018 Record: 14-14 overall, 5-3 conference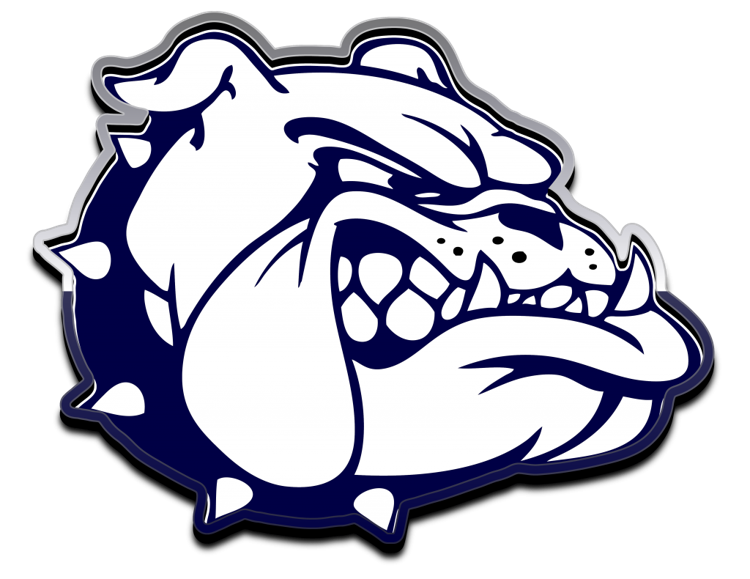 Coach: Larry Neilsen
HITTING: Senior Jessica Fokken had a hugely successful breakout season last year, finishing with 3.45 kills per set and a terrific .322 kill efficiency. Their No. 2 hitter - Chelsey Fundermann - has graduated so junior Katelyn Neilsen (0.94 KPS), seniors Marie Hanigan (0.42 KPS) and Taylor Klein (0.47 KPS) and sophomore Leah Cooper (0.82 KPS in 11 sets) will be in line for some more chances this season.
SETTING: Senior Abbie Miller passed out 5.91 assists per set last season and returns to the fold with her top hitter and a number of other periphery hitters available for her sets. Junior Sydney Klein, it appears, also did some setting with 1.52 assists on average over 21 sets in 2018.
DEFENSE: They will have to replace their libero in Katie Puck. She averaged 2.71 digs per set in her senior season. Neilsen (2.06 DPS) and Miller (1.48 DPS) also had strong seasons in this regard, but their next highest average for a regular was Taylor Klein's 0.63 DPS. Fokken also led the team in blocks last season with 48 swats. The next highest was from Taylor Klein, Miller and Neilsen, who all had two blocks each.
CONCLUSION: Boyer Valley always seems to put a winning product on the floor, and they should be in good shape to make a run at this year's conference championship. Fokken and Miller are the headliners here, but they also have some other outstanding role players back from last year. Their improvements should tell the story of this year's team.
CAM, Anita Cougars — 2018 Record: 26-10 overall, 6-2 conference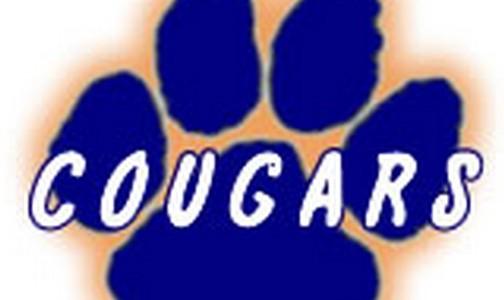 Coach: Jenna Maiers
HITTING: The Cougars lost their top two and six of their top seven in kills per set. The lone exception there is senior Allison Spieker, who averaged 1.51 kills per set during her junior season. The next highest average? That's .04 from juniors Zoey Baylor and Taylor Bower.
SETTING: They will also have a new setter with the graduation of Shelby Stephenson. Spieker also has the highest returning average of assists per set (0.13), but I'm guessing she won't be the setter.
DEFENSE: The top two in digs per set are also gone, and - you guessed it - Spieker is the top returning player there. She averaged a solid 1.38 digs per set while Baylor also was over one per set at 1.20. Senior Jozie Lett (0.58 DPS), Bower (0.39) and sophomore Marissa Spieker (0.38) also helped in that regard. Anyone have any guesses on the leading returner in blocks? It's Spieker (the Allison kind), who had 14 total last year. Junior Mallarie Peach, who played in one set last year, is the only other returning player with at least one block. She had two.
CONCLUSION: New coach, new team. The Cougars paid off on all that talent and experience last year to win the Rolling Valley Conference Tournament and 26 matches. Now, it's likely to be a complete rebuild. And Allison Spieker figures to be at the forefront of it.
Coon Rapids-Bayard Crusaders — 2018 Record: 17-18 overall, 5-3 conference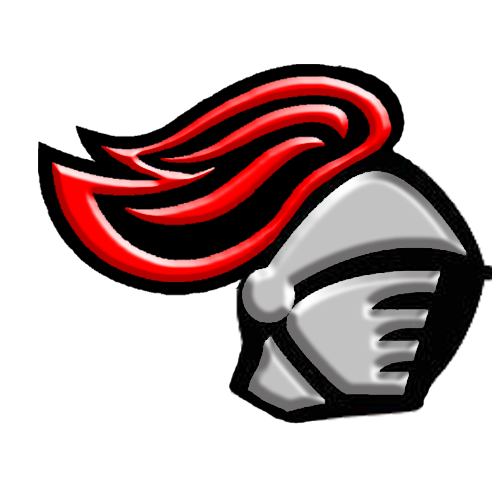 Coach: Jessica Denholm
HITTING: Two hitters that averaged over two kills per set have graduated, so it falls on the junior class to land in some winners this year. Alexa Culbertson got a good start on it last season, landing in 1.01 per set, while Cassidy Baker (0.81 KPS), Alaya Betts (0.64 KPS) and Sammie Jackson (0.50 KPS in 16 sets) are some others returning with the ability to terminate.
SETTING: Baker was one of the top setters in the conference last season during her sophomore year. She averaged 5.90 assists per set and is back to lead the offense.
DEFENSE: Senior Cora McAlister averaged 3.28 digs per set as a junior. She's back to handle the back row duties. Junior Chloe Parkis (2.48 DPS) was also a big piece of the defense while Baker (0.93 DPS) was right under one dig per set. Culbertson's 28 blocks leads the way for this year's Crusaders while Betts (7), Baker (3), Jackson (3), McAlister (2) and sophomore Emma Hart (2) combined for 17 swats.
CONCLUSION: There's also a new coach here, but Coach Denholm has a little more returning experience and production than the aforementioned Coach Maiers. They will have to replace their top two hitters, but the girls returning are capable and they have their setter and top two back row players. That's a really nice start to what figures to be another nice season for CRB.
Exira/Elk Horn-Kimballton Spartans — 2018 Record: 3-25 overall, 2-6 conference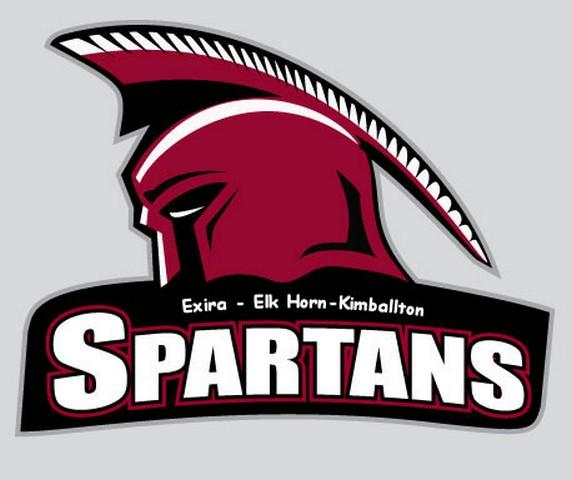 Coach: Courtney Peppers
HITTING: While Exira/EHK does lose their top hitter, they also bring back their next five in the kills category. Junior Makaela Riley had the top number with 1.26 kills per set while sophomore Macy Emgarten (0.75 KPS), senior Ellie Schultes (0.69 KPS) and junior Tatum Grubbs (0.64 KPS) were also consistent hitters for the Spartans on a given night.
SETTING: Senior setter Lauren Hansen returns to the fold to put the ball in place for all of these hitters. She averaged 3.64 assists per set in her junior year.
DEFENSE: And the top two defensive players in the back row for Exira/EHK are also back. Schultes (2.85 DPS) and fellow senior Amy Hartvigsen (2.51 DPS) were both over 2.5 digs per set last season. Riley (1.62 DPS), senior Lexi Madsen (1.38) and sophomore Mollie Rasmussen (1.21) also had strong years in this capacity. Emgarten ranked second in blocks last year and has the top returning number of swats (21) this year. Riley was also in double digits with 14, and Schultes (9), Hansen (8), Grubbs (8) and Erin Irlmeier (1) combined for 26.
CONCLUSION: There's no doubt the Spartans are going to be much better than last year. You have to feel good about their setting situation and their defensive possibilities. Now, if Riley can make a jump in hitting, and they can find at least one other girl to make a big jump, too, they could potentially even compete with the entire rest of the league.
Glidden-Ralston Wildcats — 2018 Record: 13-10 overall, 5-3 conference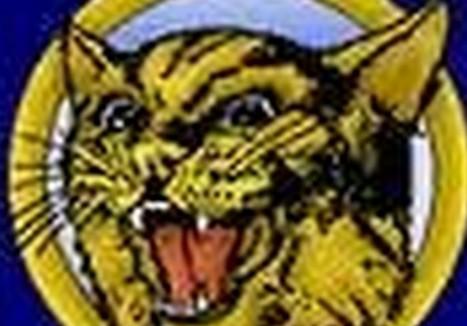 Coach: Kevin Schon
HITTING: Two of their top three and three of their top five hitters are back. The Wildcats were led last year and should be led this year by senior Hannah Whitver, who averaged 2.07 kills per set. Junior Gretchen Wallace also had 1.24 kills per set last season, and senior Talia Schon (0.86 KPS) added a little help in the termination world. 
SETTING: Now, Schon was also one of two setters in last year's offense. She is the lone returning setter from that offense this year, carrying a 3.28-assist per set average with her from her junior season. There's a chance they could stick with the 6-2, but there's also a chance they could not. We'll find out soon enough.
DEFENSE: Emma Hannasch was a beast over the course of her career, and she averaged 6.25 digs per set in her senior season. Now, they'll look for her replacement or replacements. Whitver (3.61 DPS) has the top returning average in digs this year. Schon (2.30 DPS) and Wallace (1.00) were also key in this category. Speaking of key in a category, Wallace's 44 blocks were second on last year's team and tops on the returning list this year. Schon (27) and Whitver (15) were important here, too.
CONCLUSION: The Wildcats lost 10 - count 'em! - seniors and their coach from last year's team. They are now set to lean on the trio of Schon, Wallace and Whitver (plus junior Kimberly Daily, who saw a bit of time last year). There are worse trios to lean on, but they will definitely need some other girls to step up into bigger roles this year in order to have more success.
Paton-Churdan Rockets — 2018 Record: 8-15 overall, 4-4 conference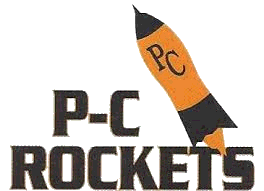 Coach: Tom Kennedy
HITTING: Paton-Churdan loses their top hitter and two out of their top three. The lone exception among that trio that is back is junior Danielle Hoyle, who averaged 2.08 kills per set and a team-high .217 efficiency a year ago. Junior Tessa Steimel (0.75 KPS) is also back and will have plenty more opportunities this year.
SETTING: Another junior Chloe Berns led last year's team with 4.03 assists per set. This was in a timeshare (6-2 offense) with the graduated Megan Carey, who was a superstar all around the court. They could look to fit another setter into the two-setter look or completely turn it over to Berns.
DEFENSE: Four of their top five "diggers" are back. Hoyle (1.51 DPS), Steimel (1.14), junior Karissa Stephenson (0.88) and Berns (0.66) are those four. Hoyle also led last year's team with 45 total blocks, including 33 solos. Steimel (4) and sophomore Carmyn Paup (2) are the only other returning blocks. I'm guessing Paup might be good at sports.
CONCLUSION: They have two of their top hitters, one of their setters and a lot of girls that kept the ball off the floor in one way or another coming back. Paton-Churdan looks to be in good shape for a fine season - and when you consider the rest of the league lost a lot, maybe even more than a fine season.
West Harrison Hawkeyes — 2018 Record: 8-17 overall, 2-6 conference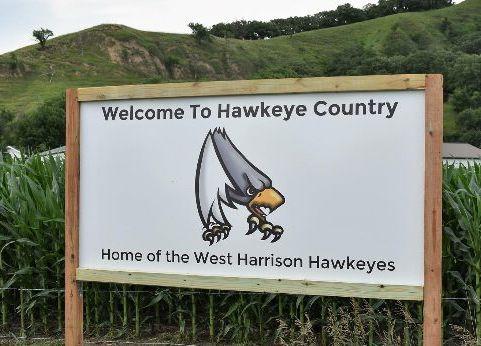 Coach: Kathy Glennie
HITTING: West Harrison is in really good shape here. Senior Chloe Gilgen was the leader last season with 1.86 kills per set and a solid and team-best .258 kill efficiency in 2018. Juniors Haley Koch (1.13 KPS) and Haleigh Rife (1.10) also had fine seasons. Look for more chances and bigger numbers from another junior Maren Evans (0.31) this season.
SETTING: Another junior Katie Gore made sure these hitters had some good sets to slam. She averaged 3.75 assists per set as a sophomore and will look to expand on that this season.
DEFENSE: Evans was more focused on the back row work last season, as she finished with 3.28 digs per set to lead the Hawkeyes a year ago. Koch (2.52 DPS) and Gilgen (2.25 DPS) were over two per set, and Rife (1.69) and Gore (1.03) were over one. Gilgen also did plenty of work at the net with 35 total blocks, including 32 solos. Koch had 22, and Evans (5) and Rife (2) combined for seven.
CONCLUSION: Dating back to 2013, West Harrison has had the same win total or an improved win total from the year before. They've gone from 2 wins to 3 to 3 again to 5 to 7 to 8 last year. With all that they have coming back and another year in the system, I wouldn't be surprised if they did it again. 
Woodbine Tigers — 2018 Record: 6-20 overall, 0-8 conference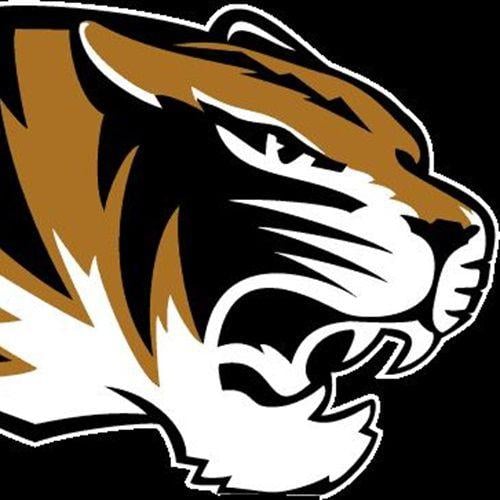 Coach: Ted Webb
HITTING: The Tigers have their top two hitters returning from last season, and they will have them next year, too. But the focus is this season. Junior Alyssa Steinkuhler (1.10 kills per set) and sophomore Whitney Kuhlman (1.06 KPS) should both see jumps in those numbers this year after a year together. Now, they'll be searching for a third hitter after Hailey Ryerson graduated.
SETTING: Whomever it is will be taking sets from a new face. The Tigers lost their top two setters, and this year's spot is up for grabs. It appears junior Shannon Hopkins may have done a little setting in a short amount of varsity time last year, but that's mere speculation.
DEFENSE: The Tigers lost their top three in digs from last season. And they also lost four of their top five and five of their top seven. Senior LeaLa Vazquez (0.64 DPS in 14 sets) and junior Grace Moores (0.26 DPS in 39 sets) are the top two in this category, but they didn't play full-time last year. So, this one is up in the air. The good news involved with that is Steinkhuehler (91 blocks) and Kuhlman (84) will be able to keep clean shots from getting to that back row. Junior Ella Barnum also had a really efficient year of blocking with 16 swats in just 17 sets played. Junior Grace Moores also had two blocks.
CONCLUSION: Woodbine is in terrific shape when it comes to the hitting and blocking. However, there are a lot of question marks in the setting and digging categories. They're only questions because we just haven't seen how it will play out yet. We will find out soon enough.
---
PREDICTION 
There were so many - so many! - losses to graduation from this league last year. Six of the top seven hitters are gone, five of the top nine in digs are gone and four of the top six in blocks are gone. There are a lot of setters returning, so that's good in terms of continuity. 
There is one team that returns one of the top hitters in the league and one of the top setters. That's Boyer Valley. And I think they are the favorite coming into this season. Coon Rapids-Bayard should be in good shape, and West Harrison is also a team I see among the top three in the league.
The Pick: Boyer Valley.
Send any questions, comments and/or concerns to dmartin@kmaland.com.