(KMAland) -- The Fall Sports Preview extravaganza continues today with a look at Class 1A District 8.
FALL PREVIEW LINKS 
FOOTBALL: Class 8-Man District 7
FOOTBALL: Class A District 10
FOOTBALL: Class 1A District 9
FOOTBALL: Class 2A District 9
FOOTBALL: Class 3A District 9
FOOTBALL: Class 4A District 7
FOOTBALL: Class 8-Man District 8
FOOTBALL: Class A District 9
VOLLEYBALL: Hawkeye Ten Conference
VOLLEYBALL: Western Iowa Conference
VOLLEYBALL: Corner Conference
VOLLEYBALL: Pride of Iowa Conference
VOLLEYBALL: Rolling Valley Conference
CROSS COUNTRY: KMAland Girls Cross Country
---
MARTIN BLOG FALL PREVIEW NO. 15 -- CLASS 1A DISTRICT 8
ACGC Chargers — 2018 Record: 3-6 overall, 2-3 district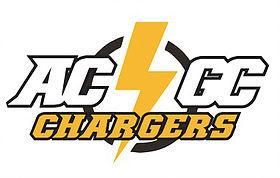 Coach: Cody Matthewson
OVERVIEW: The Chargers - against like talent - generally played low-scoring games last year. They started 1-4, won their next two and then lost their last two to finish out the season. Nine seniors are gone from that team, but I think Coach Matthewson's plan is firmly in place.
OFFENSE: And that plan involves a lot of running. They completed just two passes all season in 2018. Senior quarterback Bryce Littler is back, but he's likely to do a lot of handing off. He rushed for 146 yards on his own, and he handed it off a combined 299 times to Ben Kingery and Gabe Rowley, who are both gone. Sophomores Gavin Cornelison (254 yards, TD) and Charlie Crawford (106 yards, TD) are likely to be the two to get the majority of carries this season. It's also worth noting that senior Kolby Jacobe and Lucas Marsh had one catch each on the outside.
DEFENSE: Their top three tacklers are gone, but Marsh was the human wrecking ball with 10 total tackles for loss, 4.5 sacks and three fumble recoveries to lead the Chargers in each category. Senior Quynton Younker had 29.5 tackles and six tackles for loss to also wreak plenty of havoc. Littler (18 tackles), junior Gage Butler (16.5 tackles, 7.5 TFL, 3.5 sacks), Cornelison (16 tackles), Crawford (12 tackles), senior Sam Madsen (11.5 tackles) and Jacobe (11.5 tackles) are other important returnees on defense.
CONCLUSION: It's good when you know what you're going to do every Friday night. There's a certain scheme, a philosophy and a culture in place. I love that Coach Matthewson has laid it all out there, and that can only mean good things in the future for the program. 
Clarinda Cardinals — 2018 Record: 3-6 overall, 2-3 district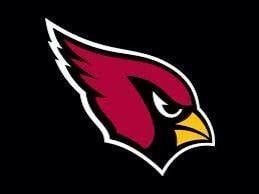 Coach: Collin Bevins
OVERVIEW: The Cardinals were this close to a 5-0 start last year, and they were able to shake that off and nab a few nice wins in Roger Williams' final year as head coach. Now, the program turns over to former Creston and Northwest Missouri State star Collin Bevins. The best piece of news for him? How about a potential 18 seniors.
OFFENSE: Junior Michael Shull returns at quarterback. He had 413 yards passing and 396 yards rushing while combining to account for 13 touchdowns. Who knows how he will be used in a new system, but at least they know they have something to work with. Senior Connor Brown had 104 yards on the ground before getting injured and is another piece. And there're some nice returning receiving options in seniors Nathan Lindsay (121 yards, 2 TD) and Kory Rogers.
DEFENSE: Lindsay and Shull lead the defense after great junior seasons. Lindsay had a team-high 43 tackles to go with five tackles for loss and three interceptions while Shull had 28 tackles and a team-high four interceptions. Big sophomore Logan Green was fantastic as a freshman with 30 tackles, nine tackles for loss, 2.5 sacks and three fumble recoveries. Another senior Carson Campbell had 24.5 tackles and three picks, and classmate Dalton Brown had 24.5 tackles, 6.5 TFLs and 3 sacks. Other seniors Rogers (23 tackles), Jarod McGregor (22.5 tackles, 3 TFL, 2 sacks) and Parker Rock (15.5 tackles, 2 FR) and junior Crew Howard (10.5 tackles, 4.5 TFL, 3 sacks, 2 FR) also have plenty of defensive experience.
CONCLUSION: You never really know how a coaching transition will go, but if you're a new coach you can do worse than 18 seniors. I think that senior class is going to be highly motivated to go out the right way, and they really were close to a seven-win season a year ago with many of them playing big roles.
Mount Ayr Raiders — 2018 Record: 7-3 overall, 4-1 district 
Coach: Derek Lambert & Delwyn Showalter
OVERVIEW: They lost just three games a year ago, and they were all to playoff teams - Van Meter and Interstate 35. And maybe they were even a year ahead of schedule with lots of returning contributors in this year's senior and junior classes. 
OFFENSE: Junior quarterback Payton Weehler was absolutely outstanding last season, rushing for 664 yards, throwing for 1,075 more and accounting for 17 total touchdowns. They also bring back their No. 2 and 3 rushers in seniors Keelan Klommhaus (427 yards, 7 TD) and Reis Knapp (256 yards, TD), who averaged 12.2 and 6.6 yards per carry. Top receiver and senior Dawson Frost had 34 receptions for 420 yards and six scores last season, and another senior Kolben Klommhaus finished with 176 yards receiving and 77 yards rushing. 
DEFENSE: Mount Ayr loses our KMAland Defensive Player of the Year in John Shields, and he won't be easy to replace. His numbers were plain ridiculous. However, they do have their next six tacklers returning, and senior Isaac Grose had 17 solo tackles for loss and eight sacks to make for a nice No. 2 in that 1-2 punch on the ends with Shields. Knapp (65 tackles, 5 TFL, 2 INT), Keelan Klommhaus (52.5 tackles, 7 TFL, 2 sacks), Weehler (34.5 tackles, 2 TFL), Kolben Klommhaus (25.5 tackles) and junior Rhett Larson (23 tackles) were also terrific. And add in some other contributions from the likes of junior Trae Ehlen (19.5 tackles), Dawson Swank (16 tackles) and Seth Shelman (12.5 tackles0 and senior Frost (14.5 tackles), and you have yourselves a pretty salty unit.
CONCLUSION: Like I said, maybe Mount Ayr was a year ahead of schedule last year. They bring back a lot of great players in a lot of important places, and I would guess they will be aiming for something even bigger this year than last.
Panorama, Panora Panthers — 2018 Record: 5-4 overall, 2-3 district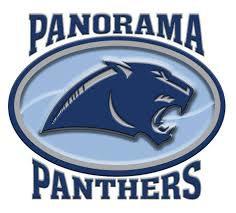 Coach: Michael Kauzlarich
OVERVIEW: A 3-1 start in 2018 turned into a midseason three-game swoon with a pair of losses by single digits. They did, however, finish the season strong with a pair of dominant victories. There were 10 seniors on last year's team, and they will have potentially just six this year. 
OFFENSE: The quarterbacking duo of senior Luke South (987 yards passing, 8 TD) and junior Alejandro Mendez (703 yards passing, 5 TD) are both back after strong seasons last year. South doubled as the team's leading rusher with 627 yards and nine touchdowns, and Mendez could also run a bit (305 yards, 4 TD). Junior Zach Rizzuti was the third-most prolific receiver last season and will likely be the No. 1 this year. He had 20 receptions for 329 yards and four touchdowns.
DEFENSE: The defense will have two of their top three tacklers back, led by juniors Trent Hambleton (47 tackles, 6 TFL, 3 sacks) and Domonic Walker (37.5 tackles). South (27.5 tackles, 5 TFL) was also an important piece of last year's group while juniors Preston Walker (21.5 tackles), Rizzuti (14.5 tackles) and Wyatt Appleseth (10 tackles) and senior Colten Boatman (11 tackles) also made some key plays.
CONCLUSION: The Panthers lost a couple really good linemen from last year's group, but they do have some nice returning skill players and a number of standouts on defense. Much like Clarinda, they were very, very close to a much better record than the one they ended with. I think they'll be just as good, if not improved, this year.
Van Meter Bulldogs — 2018 Record: 11-1 overall, 5-0 district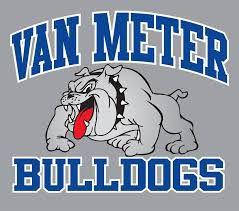 Coach: Eric Trudo
OVERVIEW: The 2019 senior class was really, really good for Coach Trudo's program, but there's a case to be made the 2020 seniors are even better. And that's a pretty scary proposition for the rest of this district, which did not put up much of a fight against the 'Dogs last year. That's nothing to be too ashamed of, though, because nobody really did until Hunter Dekkers and West Sioux came along in the semifinals.
OFFENSE: Star quarterback and senior Anthony Potthoff threw for 1,333 yards, rushed for another 1,090 and accounted for 37 total touchdowns for the Bulldogs. And how about this? Senior Ian Abrahamson is also back at running back after going for 2,005 yards and 24 touchdowns. Senior Hunter Coyle added another 192 yards and two scores on the ground. The only spot they might have some concern is at receiver where their top three are gone. But I'm sure there's someone - or someones - waiting in the wings.
DEFENSE: The Bulldogs have three of their top five tacklers back this year. That includes leading tackler and senior Parker Fryar, who had 62 tackles, 5.5 TFLs, two interceptions and two fumble recoveries. Senior Brett Berg was living in backfields, finishing his junior year with 12.5 TFLs and 5.5 sacks among 46 total tackles. And another senior Bryce Cole had 39 tackles, 5 TFLs and 2.0 sacks. They're really deep, too. Other senior contributors include Hunter Coyle (32.5 tackles, 2.5 TFL), Zach Madden (24 tackles, 3 INT, 2 FR), Cody Coffman (12.5 tackles) and Kolby Boge (12 tackles) and juniors Calvin Sieck (17 tackles, 2 TFL) and Max Gilliland (11.5 tackles, 2 TFL). 
CONCLUSION: It's hard to come to any other conclusion than one that Van Meter is going to be really, really good and very, very tough to beat. Now, they did lose some big, huge dudes - a 6-foot-9 and 6-foot-7 hoss to be specific - but Coach Trudo has done such a tremendous job that they will have guys ready to replace those folks.
West Central Valley Wildcats — 2018 Record: 1-8 overall, 0-5 district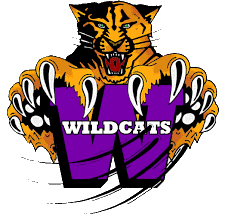 Coach: Shaen Polasky
OVERVIEW: West Central Valley had 10 seniors that took up a lot of the minutes and a lot of the plays for last year's squad. They were actually more successful than the record states, as they had two really tight losses early and hung around for a bit against Van Meter. With the loss of that senior class, though, it's hard to say what they will look like.
OFFENSE: When it comes to offensive production - actual yardage - there aren't a lot of returnees. There is junior Kiefer Wallace, who had four receptions for 36 yards receiving last year. However, that's about the extent of underclassmen that played some snaps for the Wildcats offense.
DEFENSE: Defensively, they lose their top eight tacklers from last season. The 9th is senior Rush Rowan, who had 18 tackles and 2.5 tackles for loss. The 10th is senior Justin Garcia, who had 17.5 tackles and a team-high two interceptions. Others that got some tick include Wallace (15 tackles) and senior Mason Hagen (11.5 tackles). 
CONCLUSION: West Central Valley has a lot of replacing to do. If you read the above rundown then you know this already. It's hard to speculate on any of this year's leaders until we get to playing. And really, we're not that far away from that.
---
PREDICTION
Anybody who is anybody has Van Meter in their top two to three teams in all of Class 1A, so they are the favorite to win the league. However, Mount Ayr figures to be even better than last year, and Clarinda could also surprise even under new leadership.
The Pick: Van Meter.
Send your questions, comments and/or concerns to dmartin@kmaland.com.