(Denison) -- KMAland No. 5 Reed Miller made a statement with a singles championship and advancement to the state tennis tournament on Wednesday.
The St. Albert standout outlasted Kuemper's Tanner Finken - ranked No. 2 - in a district championship 2-6, 6-4, 6-4 in Denison at the Class 1A District Tennis Tournament. Both advance to state.
In doubles, Kuemper's duo of Cam Pille and Justin Schroeder advanced as the district champion with a 6-3, 6-1 win over Denison-Schleswig's team of Jaden Heiden and Sean Moran, who will also play in the 1A tournament.
Kuemper Catholic won the district championship with 23 team points to advance to substate while Denison-Schleswig (17 points) and St. Albert (13) moves on to the preliminary substate round on Saturday.
View full results in the pictures below provided by Audubon coach McKenzie Krauel.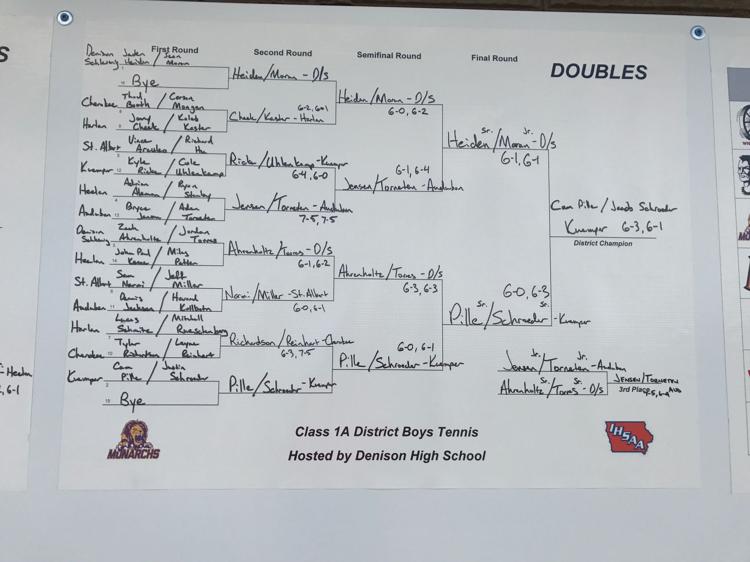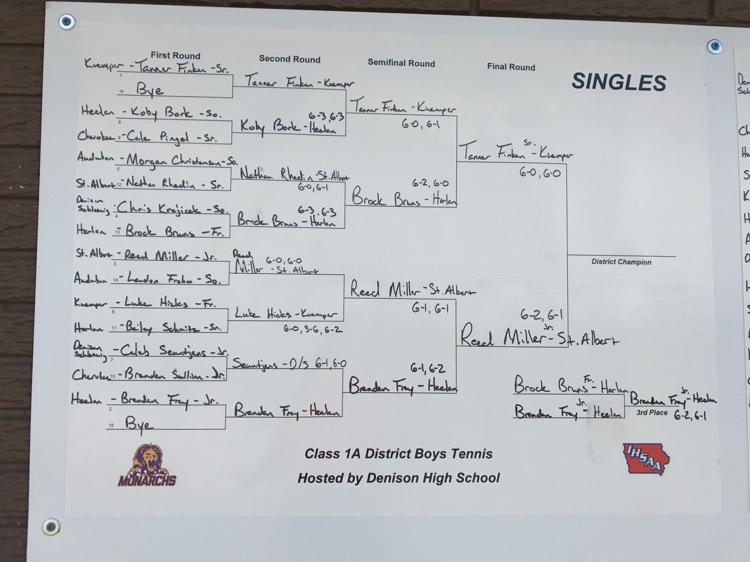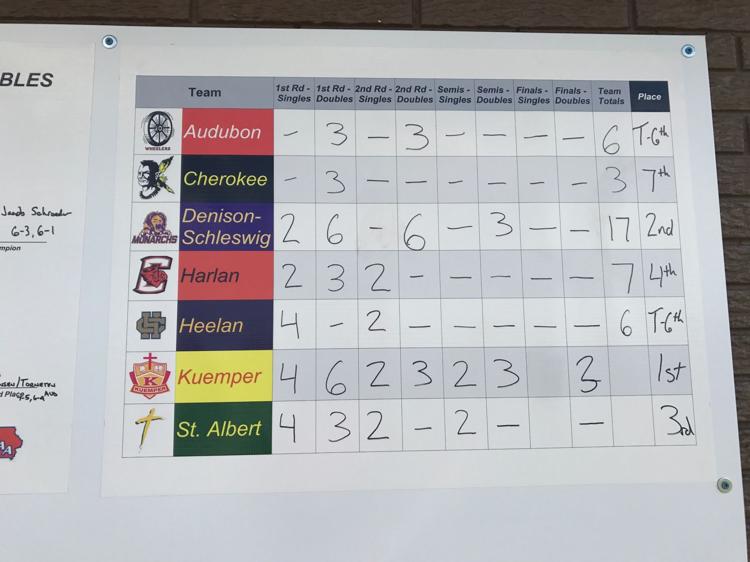 Preliminary substate matchups set
Based on district tennis play on Wednesday afternoon, the preliminary substate matchups are set.
In Class 1A, Clarinda will play at Creston Saturday morning, beginning at 10 AM, while St. Albert is at Denison-Schleswig with a 4 PM start.
In Class 2A, Lewis Central travels to Sioux City North for a 10 AM start.