(KMAland) -- A history-making football team, another state bowling champion and an outstanding state semifinalist make up the 2018-19 KMAland Top 25 Sports Team Countdown today.
No. 13: Lewis Central Football
In a countdown that slants heavily to where a team ultimately finishes, Lewis Central football is probably going to be a little (or a lot) underrated. The Titans were loaded with talent and full of success, winning their first 11 games – all in dominant fashion – before a state semifinal loss.
Lewis Central won all nine of their regular season games, scoring at least 42 points and giving up no more than 14 in all nine of those games. TCU recruit Max Duggan led the way with 2,130 yards passing and 1,223 yards rushing while accounting for 49 total touchdowns.
Duggan's favorite target was Josh Simmons, who had 57 receptions for 1,112 yards and 13 touchdowns. Dane Norville added 417 yards and Thomas Fidone – he of the Iowa scholarship offer – added 311. Mike Gittins (580 yards) and Brady Miller (452 yards) led the way on the ground.
In addition to that, the KMAland Lineman of the Year and Iowa commit Logan Jones had 22 solo tackles for loss to lead the defense.
You get the point, this team was loaded, and it played out that way on the field. The Titans won 51-7 over Carroll to open the playoffs and then knocked off Harlan for a second time by a 35-14 score. Eventually, the Titans met their match in Cedar Rapids Xavier in the state semifinal.
No. 12: Thomas Jefferson Boys Bowling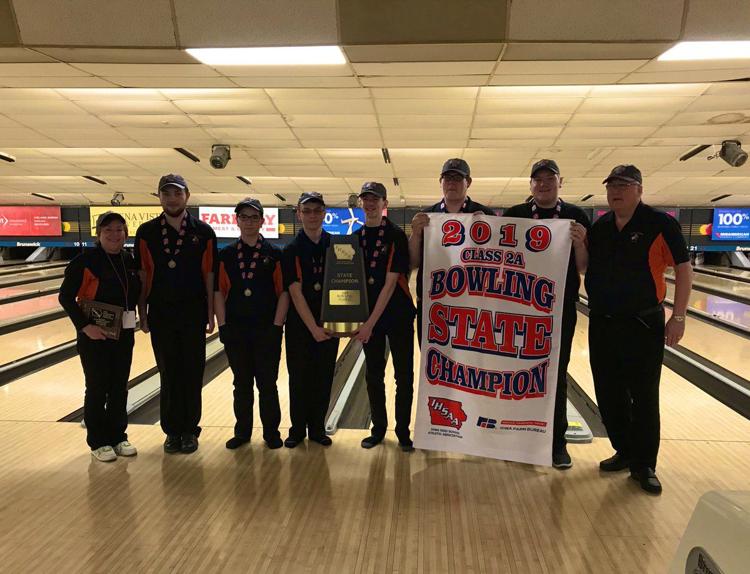 The TJ bowling team had major success all season long. As the season moved along, they continually improved their pin total until eventually capturing the Class 2A state championship.
The Yellow Jackets were second at the Missouri River Conference Tournament, but they quickly responded with the second-highest qualifying pin total in the state (3172 pins).
Following that success, they followed it up with 3175 pins to win the state championship. Andrew Chavarria led the way with 471, finishing third in the individual race. Teammate Max Schuster was seventh with a 452 while Jacob Schuster placed 16th with a 417.
Brett Hires came in 20th with a 404, and Chandler Scott and Josh Chavarria made up the rest of the roster that won by 18 pins after trailing by 18 pins heading into the Baker series.
The team posted a 201, 258, 160, 206 and 223 in the Baker series to clinch the team championship.
No. 11: Central Decatur Girls Basketball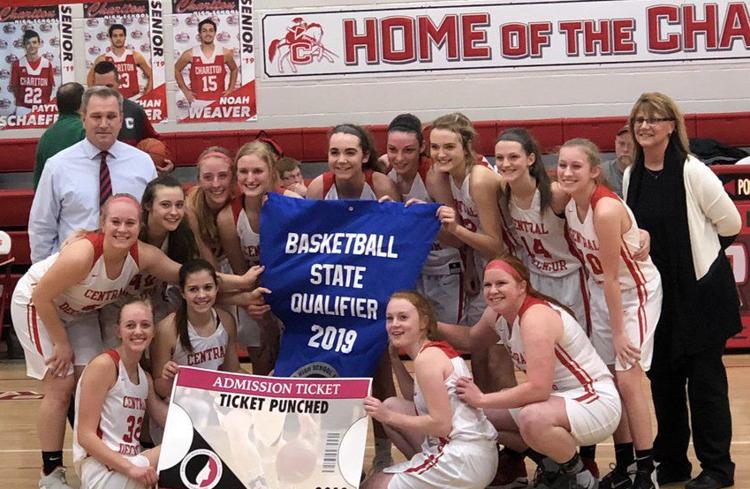 Another state semifinalist that probably deserved better in this countdown. The Cardinals were incredibly dominant throughout the year, winning their first 22 games by double digits.
A veteran team led by arguably the program's two greatest players in school history – Emma Atwood and Alli Masters. Masters rewrote the record book in nearly every statistical category while Atwood ranked No. 2 in most of those categories.
Atwood led this year's team with 20.8 points and 8.8 rebounds per game while also topping the squad with 95 assists. Masters, meanwhile, averaged 14.7 points and 6.3 rebounds and led the squad with 73 steals and 54 blocks.
The rest of the CD roster was made predominantly of juniors and seniors. Abbie Ridgway (7.7 PPG), Maizee Lindsey (5.9), Erica Kauzlarich (5.5), Alaina Applegate (5.0), Alliey Boswell (4.6) and Riley Bell (4.4) were other solid contributors to the Cardinals' fourth consecutive trip to state.
At state, Coach Curtis Boothe's team quickly fell behind Aplington-Parkersburg by 14 points. Just as quickly they came right back to eventually win 57-49 behind 36 combined points from Atwood and Masters.
Their season came to a finish with a tough loss to eventual state champion Treynor, although that also included a nearly-miraculous comeback.
Use the links to navigate through KMA Sport's coverage of the three teams. 
---
Top 25 Teams of 2018-19
14. Stanberry Girls Basketball
13. Lewis Central Football
12. Thomas Jefferson Boys Bowling
11. Central Decatur Girls Basketball
10: Monday, August 5th
9: Tuesday, August 6th
8: Wednesday, August 7th
7: Thursday, August 8th
6: Friday, August 9th
5: Monday, August 12th
4: Tuesday, August 13th
3: Wednesday, August 14th
2: Thursday, August 15th
1: Friday, August 16th