(Villisca) -- Firefighters battled a second-floor house fire near Villisca Wednesday.
Around 12:30, Villisca Fire and Rescue was called to the 3000 block of 265th Street west of Villisca. Upon arrival, firefighters found a bed on fire in a second-floor bedroom. Firefighters were able to contain the fire to the bed.
All of the occupants of the home evacuated safely and no injuries were reported. Officials say the house sustained extensive smoke damage on the second floor.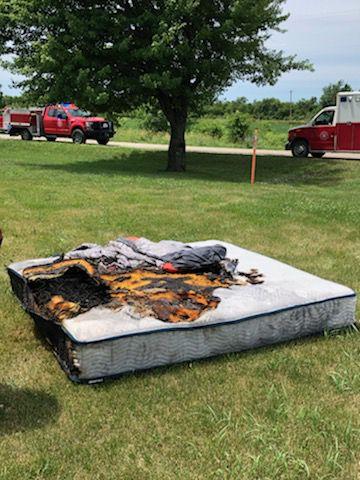 The Montgomery County Sheriff's Department, Montgomery County Emergency Management, Red Oak Rescue and Rural Electric Company provided mutual aid in the incident.