(Underwood) -- Riverside girls and Underwood boys claimed team titles on a windy evening at the Western Iowa Conference track and field championship meet Tuesday.
Underwood amassed 166.5 points to run away with the boys title, the next closest team being IKM-Manning with 127 points.
The girls team standings were significantly closer, as Riverside squeaked out a win with 165 points, just seven points ahead of second-place Treynor.
On the boys side, the Eagles were led by a monumental day from Mason Boothby, who took home gold in the high jump, long jump, 110 meter hurdles and 400 meter hurdles.
"In the long jump, I was favored coming in, but I knew it was probably gonna be pretty close," Boothby said. "I knew I had to get a good jump right away and I was able to. In the high jump, I also came in favored in that. It was really close, I almost got beat, but I was able to pull it out."
Boothby narrowly edged Treynor's Karson Elwood in the 400 meter hurdles, winning by less than a second.
"Elwood is a really good runner, he's number one in our class, so to be able to run against him and have him push me was really nice," Boothby said. "Four golds can't happen without coaches and teammates pushing me everyday at practice. It's really nice to win tonight."
While Boothby swept the jumps, the Eagles also picked up victories in both throwing events, as Thomas Huneke set a meet record in the shot put (55-02.25) and Max Tiarks won the discus (138-01).
"It was pretty good," Tiarks said. "I came in hoping I'd throw as good as I usually do, but the wind was kind of off today. Fortunately, it stopped one of my throws and I was able to get it out."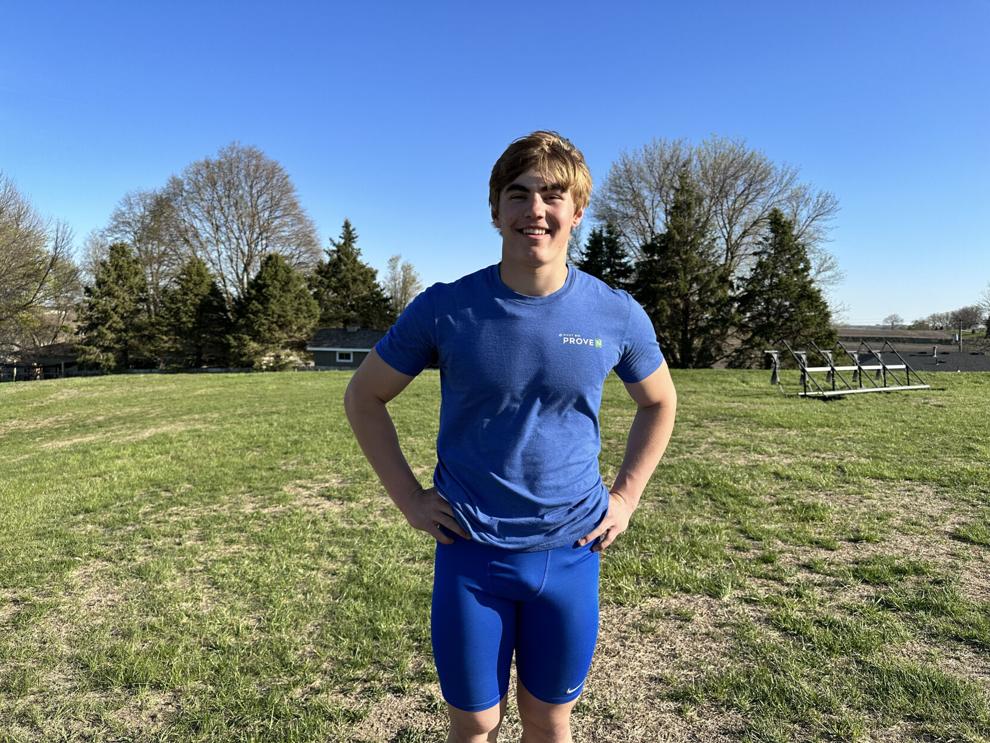 Riverside's Ayden Salais had himself a solid day as well, winning the 400 meter dash and anchoring the Bulldogs' championship 4x800 relay.
"I'm really excited with my day," Salais said. I had two [800s] and two [400s], so it was kind of a heavy workload, but I was able to push through it, get ready for [state] qualifier, get my legs under me and see what I can do."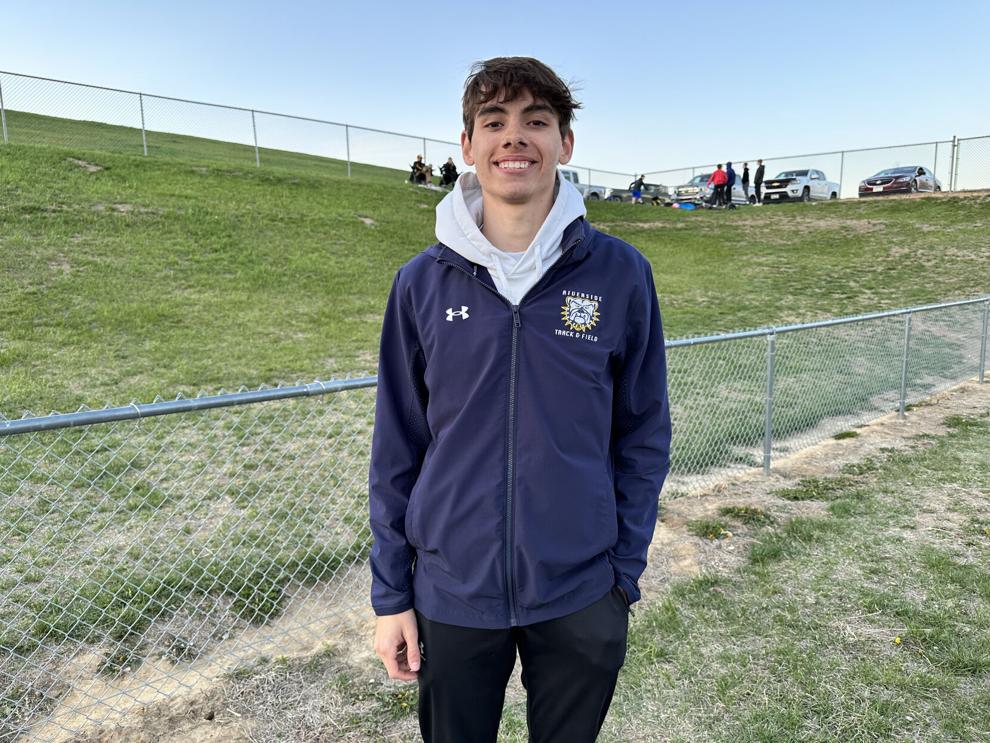 Salais served as the pace man for IKM-Manning's Caden Keller in the 800.
"I was really trying to pace off [Salais] the first lap and a half and then pass him at the end," Keller said. "He kind of died, so I knew it was my chance. There were people coming right up next to me on the home stretch, so I really kicked it in gear and got the win."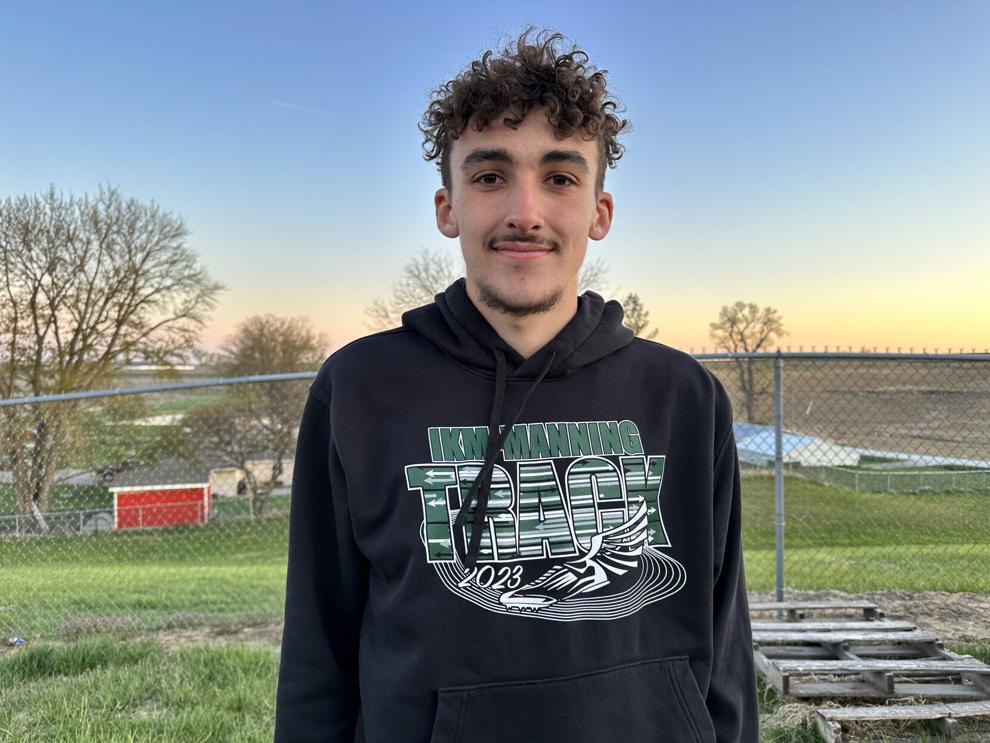 Keller swept the distance events, winning the 800, 1600 and 3200 meter races.
In girls competition, Lydia Erickson turned in a massive win for Riverside in the 200 meter dash, defeating teammate Veronica Andrusyshyn by 0.82 seconds.
"Going into it, I knew it was gonna be some pretty good competition," Erickson said. "I just knew that I had to get out fast, which I did, and then just catch all of them, because that's what I've been told I'm pretty good at doing."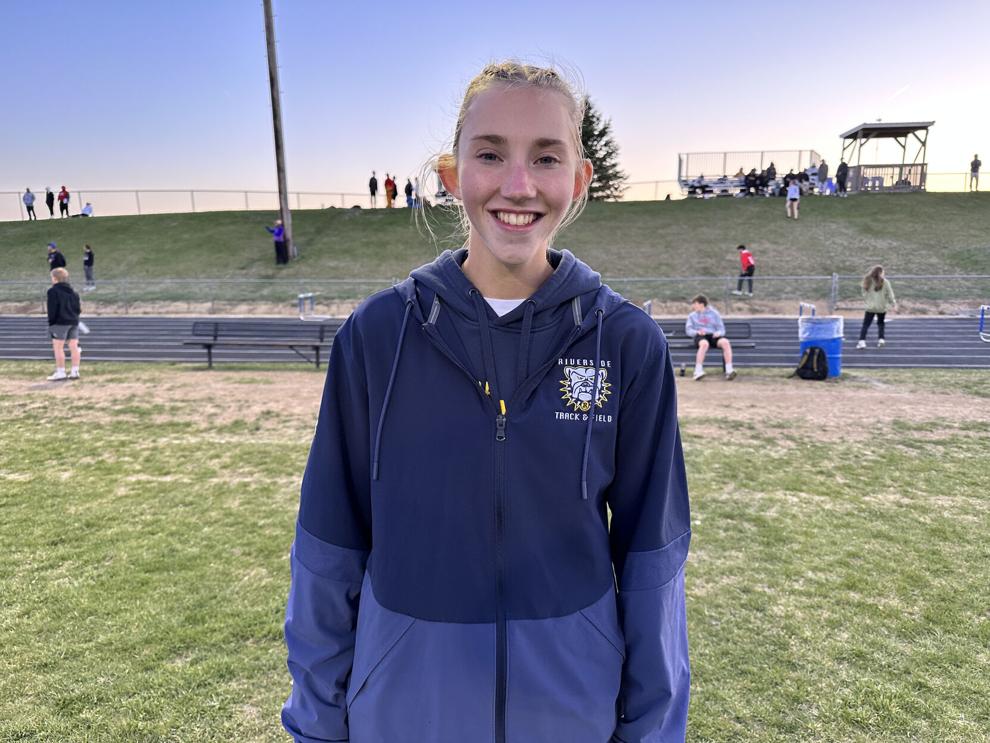 Erickson also picked up a runner-up finish in the 400 meter dash, while Erickson and Andrusyshyn flip-flopped in the 100 meter dash, with Andrusyshyn taking gold and Erickson finishing second.
In the girls distance events, Audubon's Stefi Beisswenger cleaned up, winning both the 1500 and 3000 meter races.
"My coaches have given me times of what my pace needs to be and they've been yelling at me if I'm slow or fast, so I think that's been a really big help," Beisswenger said. "Honestly, I knew I had competition today and I just knew I needed to give it my all."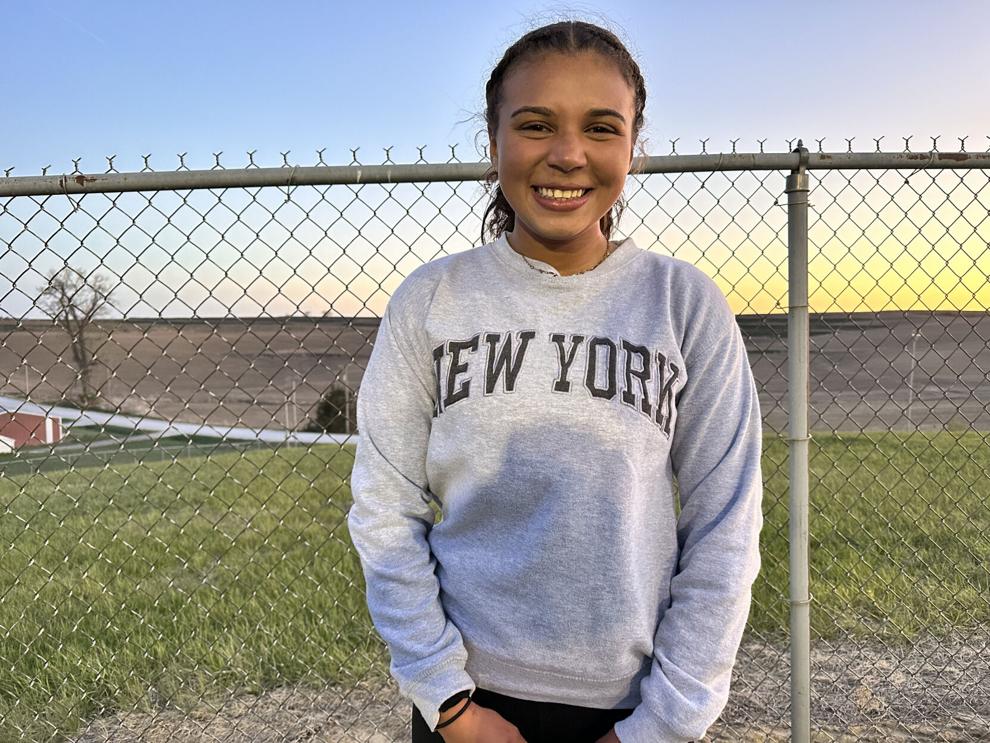 Click below to view full results from Tuesday's WIC championship meet, as well as full interviews with Boothby, Tiarks, Salais, Keller, Erickson and Beisswenger.