(Atlantic) -- A pair of Treynor golf standouts stole the show with individual titles while the IKM-Manning girls and Treynor boys won team championships at Wednesday's Western Iowa Conference Tournament.
The girls tournament featured a highly-anticipated showdown between Treynor's Brooklynn Currin and IKM-Manning's Kylie Powers.
After back-to-back years of Powers getting the edge, Currin got the best of her conference adversary with an elusive title.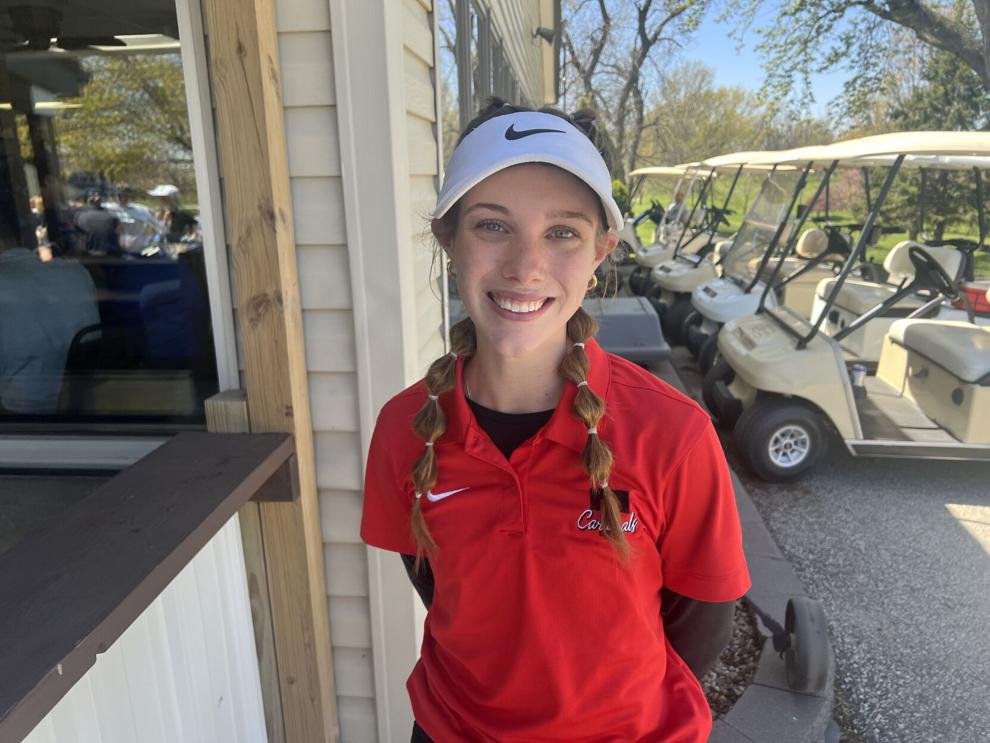 The future Nebraska Wesleyan golfer carded a school-record 75 on the day. Her title was redemption after falling one stroke short last year.
"I knew it came down to strokes," Currin said. "I came in with the focus on every shot meaning something. As I've aged and matured, I've learned how to manage the course better and the mental game. I was hammering them hard and straight, which I don't usually do."
Powers finished five strokes behind Currin but fired a school-record 80 in the runner-up performance.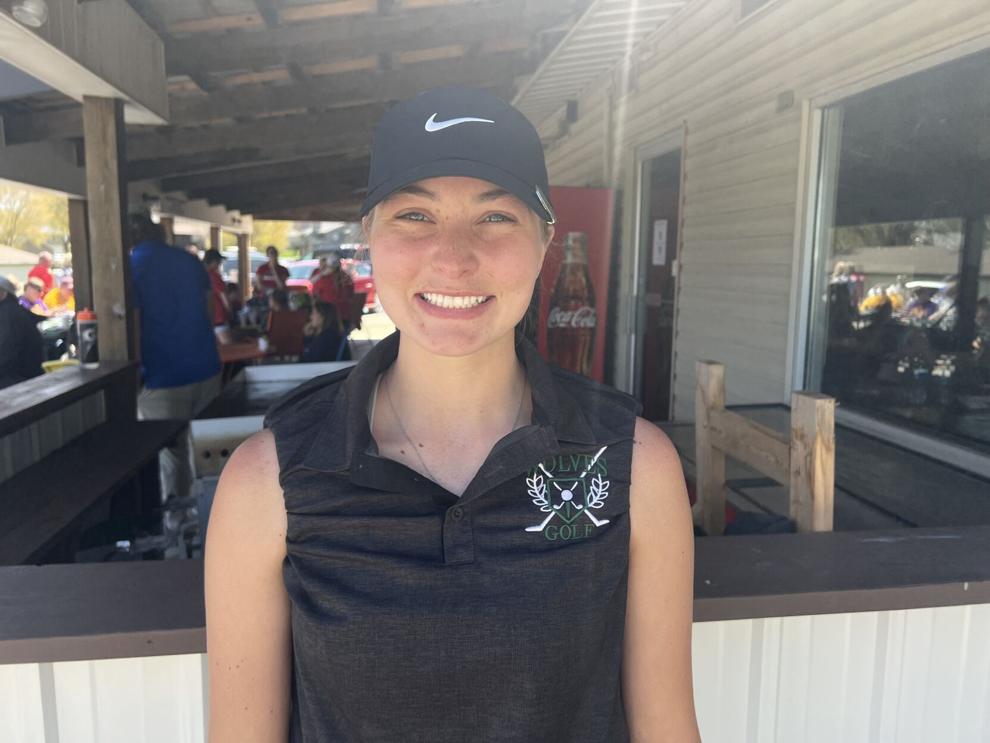 "That was a big accomplishment," Powers said. "I wanted to get first, but Brooklynn is a really good golfer. She shot well. Better than me."
"Kylie is a great player," Currin said. "I'm glad I got to play with her this year. We've both pushed each other."
While Currin won the battle with Powers, Powers' team won the war as IKM-Manning edged Treynor by seven strokes, 394 to 401.
"I couldn't be more pleased with the ladies," Coach Kevin Lahndorf said. "This is a great bunch of girls to work with."
Powers and Currin were the only golfers on their teams to medal (top six). Maeve Nielsen was IKM-Manning's next-highest finisher. She finished 11th (103), and Brooke Booth (104) finished 12th. Eryn Ramsey finished 13th (107)
Treynor's Sophi Pedersen (99) and Grace Alff (106) were ninth and 13th, respectively.
Other medalists included Audubon's Kali Irlmeier (3rd, 90), Underwood's Kailynn Brecher (4th, 91), Missouri Valley's Henley Arbaugh (5th, 92) and Riverside's Addison Brink (6th, 95).
Check out the full interviews with Currin, Powers and Coach Lahndorf below.
On the boys side, Treynor took the top two individual spots to repeat as team champions. The Cardinals shot a 313, 22 better than runner-up Missouri Valley.
"Very pleased with the boys performance," Treynor head coach Rob Wilkie said. "We've had this one circled on our calendar since the beginning of the season. We're happy with the result."
Ethan Konz repeated as conference champion while teammate Jace Tams was behind him in second.
Konz fired an 18-hole personal record 69 to win.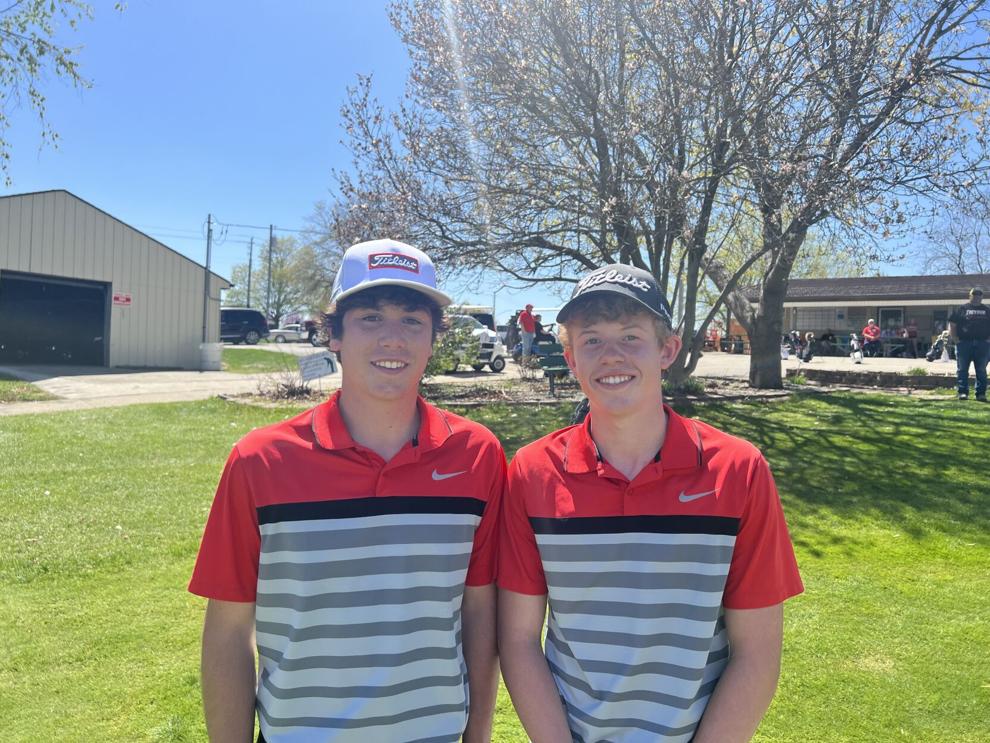 "The weather being nice helped a lot," Konz said. "My chipping was good. I hit a lot of fairways and greens, so I made a lot of pars."
"Ethan was locked in," Wilkie said. "He was focused from the get-go. I think it put us in a good spot. That's the type of player he is. He had a great round."
Tams totaled 79 on the day.
"I think I got off the tee box well and found fairways," he said. "If I got in trouble, I played smart."
All six Cardinal golfers were in the top 12. Alex Mass was sixth (81), Aaron Ehmke finished 10th (84), Luke Mathews was 11th (85) and Bradley Stock claimed 12th (86).
"There's no question it was a true team effort," Wilkie said. "We know Ethan is going to lead us out there, but it's any given day two through six. That's a great aspect of our team."
Missouri Valley's Jackson Tennis was third (79) while teammate Evan White finished fifth (80). Underwood's Danny Stein claimed fourth (80). View full results and video interviews with Konz, Tams and Coach Wilkie below.