(Griswold) -- For the first time in six years, the Corner Conference Track Meet team titles went home with someone other than the Sidney girls and Fremont-Mills boys.
The Essex girls and East Mills boys dethroned the pair of five-time champions with team titles at Tuesday's conference meet in Griswold.
On the girls side, Essex scored 143 points and held off a late charge from Fremont-Mills for their first conference title since 2010 -- when head coach Jasmine Glasgo was a freshman for the Trojanettes.
"I have no words," Glasgo said. "I can't believe it. I knew it was possible. It was just a matter of them getting to believe it. They bought into it and earned it."
The Trojanettes received a monster night from Riley Jensen, who contributed 28.50 points on Tuesday. Jensen won the high jump (4-10), anchored the victorious 4x800 (11:38.84) and took second in the 800 and 1500.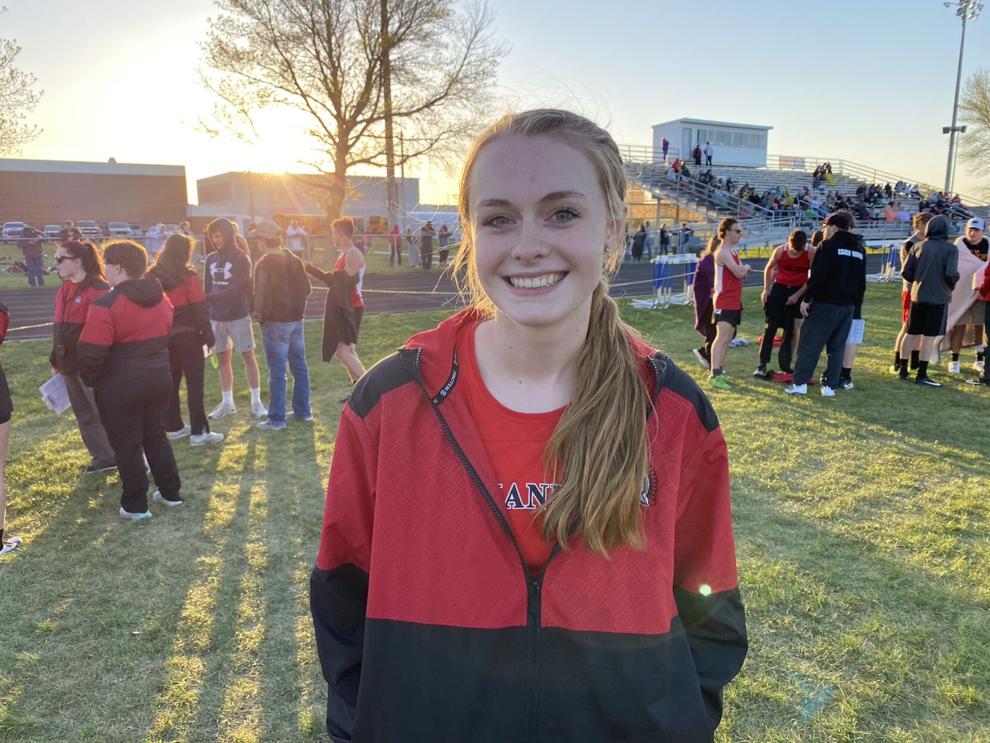 "We were trying to get out and get as many points as we could," she said. "We pushed each other. It's just amazing. We went into it knowing we had a good chance to win it."
"She's a great kid to have as an athlete because she wants to be better," Glasgo said about Jensen. "I know she doesn't like the events that I have her in, but she's seeing that it's working for her. She has bought into it. I'm very proud of her."
Aside from Jensen's golds, Cindy Swain won the long jump (15-03.25) and the Trojanettes took the 4x100 (Kyndra Gray, Paycee Holmes, Olivia Baker and Swain) in 55.50 and 4x200 (Gray, Brooke Burns, Baker and Holmes) in 2:01.79.
Fremont-Mills took second en route to winning the Kemp-Jauron-Hicks Traveling Trophy, which goes to the school with the most combined points. Tuesday's repeat marked the 13th consecutive year Fremont-Mills won the title.
Teagan Ewalt won the 800 (2:44.43) and Chloe Kirchert took the shot put (34-07.75).
East Mills finished third with 99 points. Aspen Crouse won the 1500 (5:57.29) and Jenna Thornburg won the 200 (28.68).
Thornburg joined Lilly Proctor, Grace Escritt and Miah Urban to win the 4x400 (4:45.05). Mia Goodman, Kaytelynne Hagymasi, Escritt and Crouse won the distance medley in 5:03.08. The relay victories for East Mills were their first since 2012.
Stanton's Tara Peterson concluded her final Corner Conference meet with four gold medals to pace the Viqueens' fourth-place showing. Peterson earned individual golds in the 100 (13.30), 400 (1:04.76) and 400 hurdles (1:11.59). She also anchored the victorious sprint medley squad (2:04.12).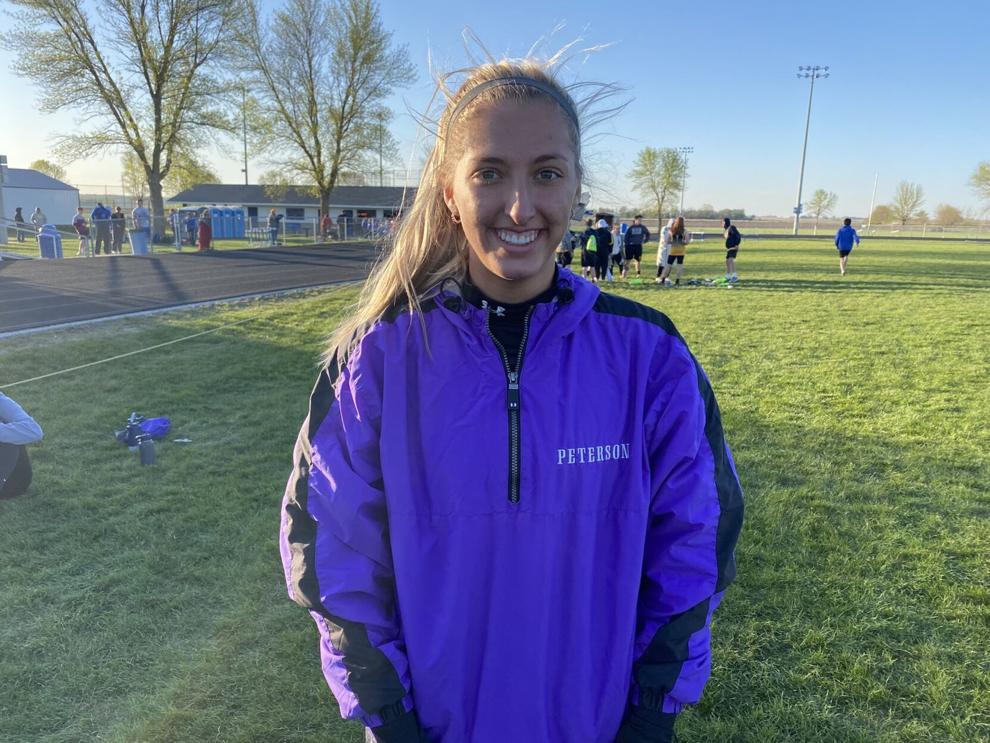 "This has been a really big goal for me," she said about her quadruple-gold day. "I've wanted to go for this all four years. It's a nice feeling."
Teammate Carly Roberts won the 3000 (13:20.08).
Griswold won three events. Hope Ogg took the 100 hurdles (16.83) and anchored the Tigers' victorious shuttle hurdle squad. Paige Luft also won the discus with a chuck of 106-07.00.
Sidney did not win any events and scored 51 points in their first Corner Conference defeat since 2014.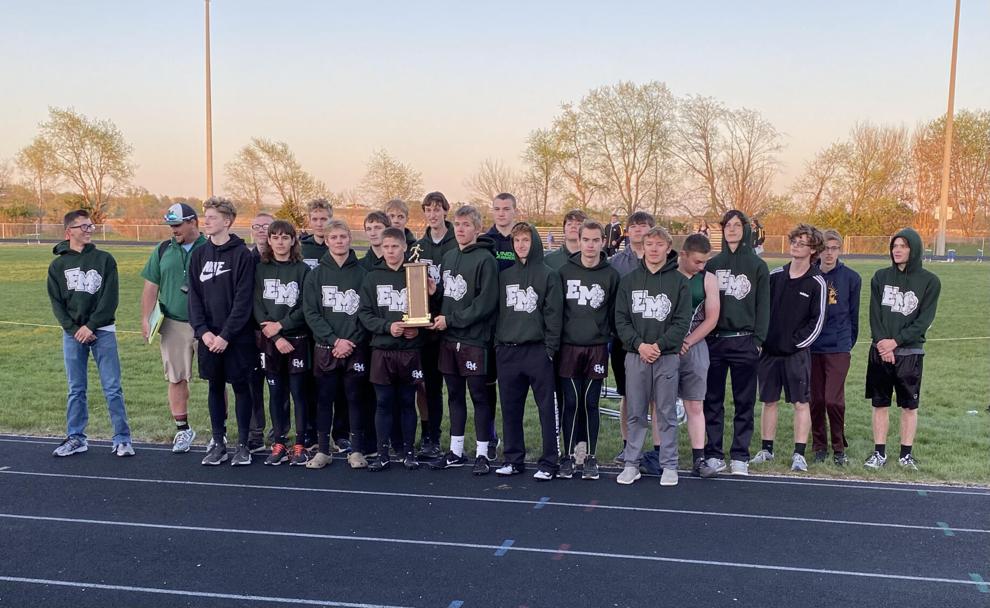 The boys race came down to the wire, but East Mills thwarted Fremont-Mills bid for a sixth consecutive title with some clutch relays. The Wolverines edged Sidney and Fremont-Mills by six and nine points, respectively.
"It was a full team effort," Coach Claude Lang said. "We just had more bodies than the rest of the teams. We had guys step up and get points where we didn't expect to get points."
Sidney, Fremont-Mills and East Mills traded the points lead throughout the night. F-M led by one point heading into the penultimate race -- the 4x100. However, East Mills' quartet of Davis McGrew, Ryan Stortenbecker, Zach Thornburg and Mason Crouse took first and gave the Wolverines the lead heading into the 4x400. A runner-up finish secured the trophy's place in Malvern.
"I knew we would have some points towards the end," Lang said. "Our guys just stepped up and scratched through and got the victory."
The 4x1 title was Stortenbecker's third crown. He also claimed golds in the 110 hurdles and as a part of the shuttle hurdle relay foursome.
"I've been working hard on the hurdles," Stortenbecker said. "I lead off, so I like to get a good lead and time."
Tyler Prokop won the 800 (2:20.84) and the Wolverines also won the 4x200 (1:45.51) and 4x800 (9:53.73).
Matthew Benedict paced Sidney's runner-up performance with four golds. Benedict took individual golds in the high jump (6-02) and 400 hurdles (1:00.37). He also contributed to the champion 4x400 (3:57.08) and distance medley relays (4:07.22).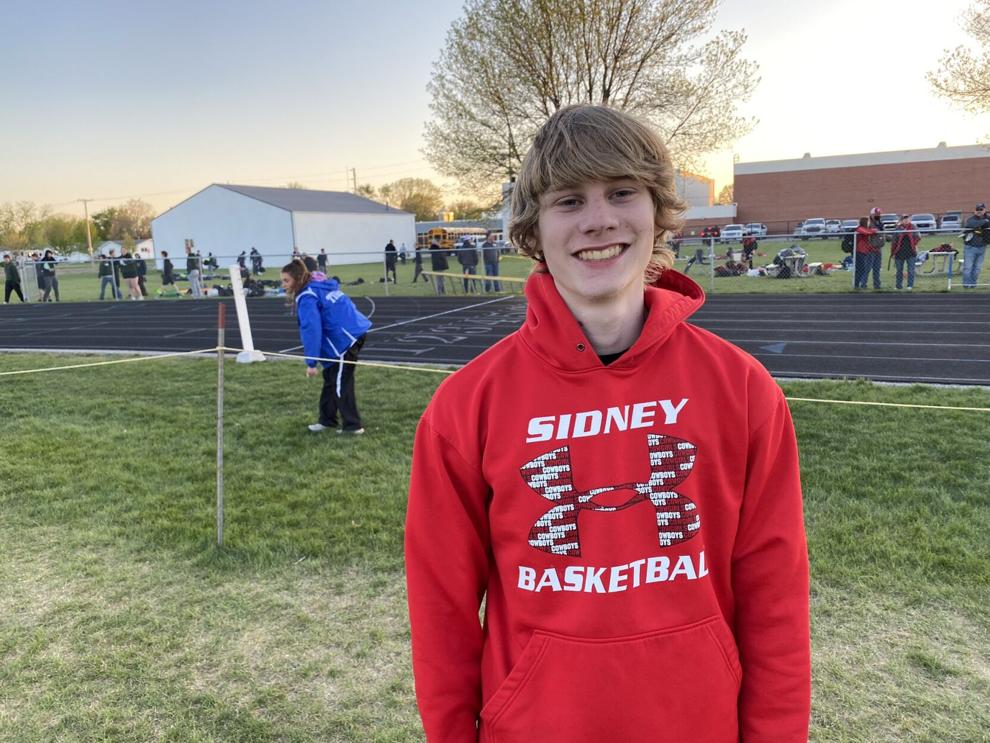 "It's not my personal best,' Benedict said about his high jump, "But I've been working hard. The hunger to have a season really motivated me. I've been working on the 400 hurdles and high jump a lot."
Benedict's teammate, Cole Jorgenson joined him on the distance medley and won the 1600 (5:11.37) and 3200 (11:33.52). Ethan Peters won the long jump with a leap of 18-06.50.
Fremont-Mills received titles from Cooper Marvel (shot put, 41-08) and Adam Perrin (discus, 115-02).
Stanton's Jack Roberts was the third and final quadruple champion, joining Peterson and Benedict. Roberts won the 100 (11.87), 200 (24.08), 400 (54.77) and anchored the Vikings' championship sprint medley team (4:07.22).
Click here to view full team scores. Video interviews with Peterson, Benedict, Jensen, Stortenbecker, Coach Lang and Coach Glasgo are available below.