(Tabor) -- Former legendary Farragut coach Tom Ramsey was honored on Sunday with induction into the KMA Sports Hall of Fame.
Ramsey was inducted during a short ceremony during the KMAland All-Star Basketball Classic.
The former Admirals head man spent 22 seasons as the head boy's basketball coach, a decade as the girl's basketball coach and just over a decade as the football coach.
Ramsey won 263 career games as the Farragut boys basketball coach, including one at the 1992 state tournament where the Admirals finished fourth.
View a video interview with Coach Ramsey below:
---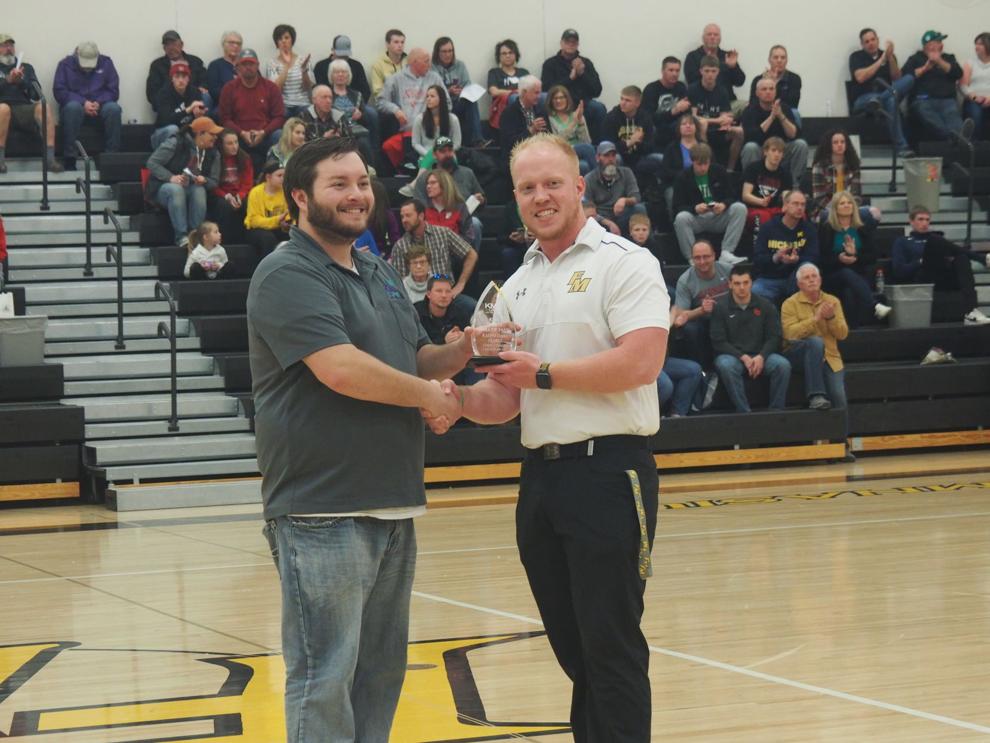 The KMA Sports Hall of Fame also honored the second winner of the Eberly Family Legacy Award.
The Ralph Carl Family Foundation donated more than $1 million to Fremont-Mills projects and has impacted the community for well over 10 decades.
Carl began teaching at Tabor High School in 1928 and continued teaching there and at Fremont-Mills through 1972. Upon his retirement, he set up the Helen and Ralph Carl Foundation with initial assets of $500,000.
His foundation would donate to the Fremont-Mills fitness center and gymnasium, the football stadium, track and bleachers and the library campaign among many others.