(KMAland) -- Day 88 of blogging with no sports. This is the 82nd consecutive blog and 86th during this period.
Another Football Friday is upon us. Over the last 12 weeks or so, I've been devoting Fridays to the upcoming football season. Here's a look at the previous Football Friday previews.
Class A District 9 Football Preview
Class 8-Man District 7 Football Preview
Top rushing seasons of the past 12 years
For the third straight week, I have one of my annual district football previews. Today, it's a jump into Class 1A District 9 where Western Iowa Conference schools Missouri Valley, Treynor and Underwood are joined by familiar foes East Sac County and MVAOCOU and last year's 2A state champ OABCIG.
Onward.
2020 CLASS 1A DISTRICT 9 FOOTBALL PREVIEW
East Sac County Raiders – Last Year: 4-5 overall (1A District 9)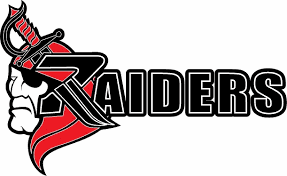 Coach: Eric McCullough
ALL-DISTRICT RETURNEES: The Raiders lost six of their seven all-district honorees from last season. The lone exception in that mix is senior Tyler Wright, who was a standout offensive guard and defensive tackle last season. If you know anything about the East Sac offense, you know their power run game is prominent, and the 6-foot-0, 220-pound Wright was a big piece of that. Additionally, he had 19.5 total tackles and 3.0 tackles for loss on defense.
OTHER OFFENSE: Junior quarterback Tyler Schmitt threw for 481 yards and a touchdown during his sophomore season, but a big part of his job will likely be handing to senior Jake Paysen. Paysen had a team-high 570 yards and five touchdowns while Schmitt is the second-highest returning rusher (96 yards, 2 TD). Juniors Jackson Stoltenberg (49 yards) and Ace Thelen (25 yards) and/or sophomores Camden Villhauer (25 yards) and Chandler Quirk (14 yards) could see a bump in carries this year.
On the outside, senior Caleb Villhauer is the top-returning receiver. He had 15 grabs for 259 yards and a team-best two touchdowns last year. Paysen, Thelen and Schmitt also caught some passes. Yes, Schmitt. Last year's team used three different QBs. The other returnee is sophomore Aiden Vondrak, who threw four passes and one touchdown.
OTHER DEFENSE: The Raiders lost their top three tacklers from last year's team and only bring back three of their top 11. Caleb Villhauer – a safety – is the top-returning tackler with 23.5 total, 16 solos and 1.0 TFL while Schmitt – a corner – had 21.5, including 10 solos, and has the only returning interception.
Wright is the only other returnee among the top 11 from last year. However, 6-foot-1, 220-pound Cale Niehaus, 6-foot-0, 205-pound Preston Mauer, Alex Hauser, Brock Mandernach, Thelen, Collin Chedester and Stoltenberg are among those in the junior class that saw time on defense last year. Senior mammoth defensive tackle Justin Rupnow (7.0 tackles, 1.5 TFL) is another that saw time along with classmates Paysen and defensive end Will Munger. Sophomore Camden Villhauer also played a bit on defense as a freshman linebacker.
FINAL WORD: There were 14 seniors on last year's team, and they were the leaders of the 2019 Raiders. You could just see it on the All-District team. They'll miss many of those guys up front. That said, the bodies are there to replace them, and Paysen has shown what he can do. They're always going to be physical, and they're always going to have an impressive run game.
Missouri Valley Big Reds – Last Year: 4-5 overall (1A District 9)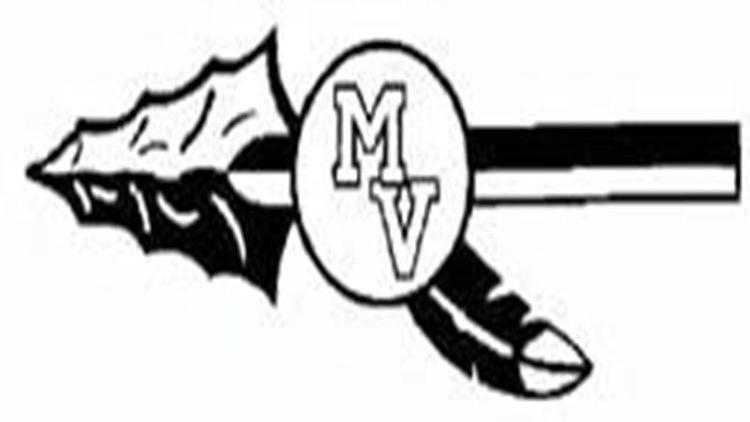 Coach: Rick Barker
ALL-DISTRICT RETURNEES: Three seniors were on the first-team all-district last year, and three juniors were honored on the second team. Defensive end/tight end Ben Hernandez, offensive guard/defensive tackle Jace Coenen and wide receiver/cornerback Grant Meade are those three seniors coming back after strong junior years.
Hernandez proved to be among the top defensive standouts on the team, finishing last year with 44.0 total tackles, 36 solos, 5.0 tackles for loss and 4.0 total sacks. Coenen was a standout up front on the offensive side and finished with 19.5 tackles and 16 solos on defense. And Meade finished last year with 26.0 total tackles, including 23 solos and an interception. While the offense kept it on the ground, he ranked second on last year's team with 37 receiving yards.
OTHER OFFENSE: Quarterback Gavin Bartalini is gone, and now the question comes up on who will take the snaps. Senior Jacob Meade attempted one pass and is listed at QB, as is junior Gage Clausen. Like East Sac, there will not be a lot of passing in this offense, though, so the next logical question goes to the running back spot.
You may have read about Missouri Valley's significant success on the ground over the last 12 years. They lose Nick Haynes' 1,510 yards and 14 touchdowns as well as Bartalini's 649 and five. Seniors Drake Anderson (140 yards, TD), Cole Lange (130 yards, TD) and Eric McIlnay (109 yards, TD) are the most likely to split the 356 carries lost between Haynes and Bartalini. Sophomores John Mass and Eli Fouts also combined for four carries last year.
As for the receiving corps, the opportunities are going to be pretty rare. Lange had three receptions for 22 yards, and I already wrote about Grant Meade. The ends – led by Hernandez – are a big part of an offensive line that loses a total of four seniors. Junior Connor Murray – a 6-foot-6, 270-pound behemoth listed at center – is also a key returnee up front. Speaking of…
Rising seniors Coenen, Tony Sargent and Dimetiri Algiere; soon-to-be juniors Shane Sinclair, Aidan Zappia, Gunnar Mitchell, Alex Otterpohl and Brek Boruff; and 2020 sophomores James Velasque and Owen Moyoer are also listed as offensive linemen. Also of note, 6-foot-4, 235-pound Quez Henry – a senior-to-be – and soon-to-be sophomore Isaiah Henry are listed at tight end.
OTHER DEFENSE: Hernandez, Coenen and Grant Meade are three of seven of the top 11 returning tacklers from last year's Big Reds defense. Linebacker Lange ranked third on last year's team with 41.5 tackles and finished with 36 solos and interception and was joined in their linebacking corps by Anderson (31.0 tackles, 28 solos, 1.5 TFL, 1.0 sacks, 1 FR). Murray – a defensive tackle – had 18.5 tackles, 15 solos, 1.5 TFL – and senior cornerback Sean Callaghan (17.0 tackles, 16 solos, INT) are also among that top 11.
There are plenty of others that saw time last year on the Mo Valley defensive unit. McIlnay (16.5 tackles, 15 solos, 0.5 TFL, FR), Clausen, Jacob Meade, Fouts and Mass were all listed at linebacker. Senior safety Ed Madrid-Perez had 12.0 tackles and eight solos as a junior, and another senior safety Fred Veatch added seven total tackles (all solos) and a fumble recovery. Senior Alex Murray could also see some time at cornerback.
FINAL WORD: They obviously lose a lot of production in their running game, but the tradition shows that they're going to continue to plug and place and run for a lot of yards regardless of who it is. They breed running backs and offensive linemen quite well there. They have plenty of names returning up front, and Hernandez, Henry, Murray and Coenen sure make for a strong front line. They've got plenty of options to carry the offense, and they're loaded with experience on defense. I like the looks of the 2020 Big Reds.
MVAOCOU Rams – Last Year: 1-8 overall (1A District 9)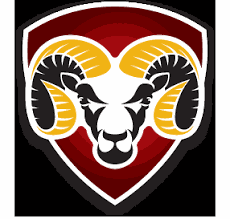 Coach: Scott Breyfogle
ALL-DISTRICT RETURNEES: Three of their five all-district picks, including both first-teamers, have moved on and graduated along with nine other seniors. Soon-to-be senior Brady Seuntjens was a second-team choice. He threw for 654 yards and two touchdowns at quarterback, rushed for another score, had a random 21 yards receiving and finished with 21.0 tackles and a pick on defense. In other words, he did A LOT.
The other returning second-team choice is sophomore Kolby Scott, who also played a little quarterback. He had 96 yards passing, 32 yards rushing and 43 yards receiving, but he was honored for his work at linebacker. Scott had 40.5 total tackles, 30 solos and 2.5 tackles for loss while helping to force two turnovers (one interception, one fumble recovery).
OTHER OFFENSE: Seuntjens and/or Scott lose their top two receivers from last year's team, but senior tight end Dawson Gress (6 receptions, 48 yards) is back in the fold as the top-returning receiver. Senior running back Noah Oberreuter is the top-returning rusher with just 36 yards while Scott is the runner-up in both categories. Senior running back Justice McCartney had 26 receiving yards and carried the ball 15 times. Junior tight end Will Forbes could also be a receiving option after one grab last year.
Senior running back Dawson Hamman (17 rushing yards), senior fullback Kalvin Prell (also 17 rushing yards) and sophomore Drew Oberrueter (8 rushing yards) also provided a bit of production on offense last year.
As for the offensive line, 6-foot-1, 225-pound Hunter Mitchell is joined by fellow juniors Gage Parr and Ryan Allen and a bevy of sophomores, perhaps led by 6-foot-0, 220-pound center Chase Fox in returning for 2020.
OTHER DEFENSE: Six of the top 11 tacklers return for the Rams, including senior linebacker Kalvin Prell, who had 42.0 total tackles, 31 solos and 6.0 TFL. Scott and Seuntjens are also among this group, and senior safety Ben Schram had a nice year with 17.5 total tackles. McCartney (16.0 tackles, 13 solos, 3.5 TFL) and Gress (11.5 tackles, 7 solos, 3.0 TFL) are others that played key roles last year.
Other returnees that could play a factor in the secondary include Hamman (9.5 tackles, 7 solos), junior Riley Gosch (3.0 tackles, 2 solos), senior Jacob Redenius and sophomores Lane Hanke and T.J. Nutt. The linebacking corps could also include senior Noah Oberreuter (7.5 tackles) and Parr while juniors Forbes, Adam Mitchell and Ryan Allen and sophomore Carsten Hadley (5.5 tackles), Cole Behrens (3.0 tackles, 1.0 TF) and Hunter Dixon could help up front.
FINAL WORD: Their senior class is going to be smaller this year than last, and their junior class is probably not all that big, either (simply based on last year's roster). However, last year's freshmen have a big number, and if they can keep that number high they can start to take the steps in the program that lead towards eventual success.
OABCIG Falcons – Last Year: 13-0 overall (2A District 9 – State Champion)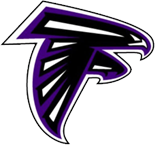 Coach: Larry Allen
ALL-DISTRICT RETURNEES: The Falcons are pretty well known for what they have in the 2021 senior class, but their 2020 senior class was absolutely loaded, too. There are some names to replace. That said, Cooper DeJean, Easton Harms and Ethan Shever are all returning first-team all-district choices from last year's 2A state champion.
DeJean – an Iowa commit – had absolutely ridiculous offensive numbers with 3,546 yards passing, 1,292 yards rushing and 66 offensive touchdowns. It's defensively, though, where his future resides. He had 34.0 total tackles, 24 solos and five interceptions on defense last year. He also returned a pair of punt returns for touchdowns and did most of the punting.
Harms – a junior –was one of the top two receivers for the Falcons last year, pulling in a team-high 89 receptions for 1,114 yards and nine touchdowns. He also contributed defensively with 25.5 tackles and 21 solos and grabbed a pair of interceptions of his own (one for a touchdown).
Shever had a huge defensive season at linebacker for the Falcons, earning first-team all-district honors. He had 82.0 total tackles, including 62 solos, 2.0 sacks and 1.0 TFL in leading the underrated portion of the Falcons success a year ago.
On the second team all-district from last year, the only returnee is senior wide receiver/cornerback Trust Wells, who had nine receptions for 148 yards and two touchdowns on offense. Defensively was where he really shined last season with 40.5 tackles and 30 solos to go with three interceptions and a fumble recovery.
Honorable mention nods went to senior receiver/linebacker Cameron Sharkey and senior offensive tackle/defensive tackle Zach Dunker. Sharkey had 21 receptions for 295 yards and five touchdowns on offense and 13.5 tackles and 10 solos on defense. Dunker, meanwhile, was honored for his terrific work up front on the offensive side. You know, they scored a lot of points and got a lot yardage last year.
OTHER OFFENSE: Harms, Sharkey and Wells are a great trio of receiving options for DeJean, who also has senior Kolton Knop (84 receiving yards, 2 TD) and sophomores Josh Peters, Griffin Diersen and Karson Quirk as possible returning options in their spread offense.
Diersen figures to get the majority of the non-DeJean carries this year. He had 23 for 240 yards and a touchdown (yes, that's 10.4 yards per carry) during his freshman season. Junior running back Eli Salcido (73 yards) and backup quarterbacks Beckett DeJean and Zach Hemer are others that got some time under center when games got out of hand.
On the offensive line, Dunker and Shever are joined by senior Alex Clark, juniors Andrew Sholty, Evan Burk, Zach Thayer and Johnathan Scales and no fewer than seven sophomores that could make a jump into some playing time this year.
OTHER DEFENSE: The OABCIG defensive unit lost a couple of real studs right up top, but Shever was terrific and is one of four of the top 10 returning tacklers. Wells, DeJean and Harms also fall in that top 10. Now, who will step up for those that are graduated?
Knop (17 tackles) is a cornerback and could be joined in the secondary this year by senior Caden Wareham, juniors Salcido, Beau Nieman and Keaton Railsback and/or sophomores Josh Peters, Jaysen Davis, Beckett DeJean and Gabe Winterrowd.
Hemer(16.5 tackles), Sharkey(13.5 tackles) and Diersen(10.0 tackles) are a trio of linebackers that should play big roles this year. Other linebackers that saw some time last year include sophomores Treyten Kolar and Karson Quirk.
Along the defensive line, seniors Clark (13.0 tackles) and Christopher Mace (7.0 tackles) and Sholty (10.5 tackles) are the leading trio. Dunker, juniors Burkand Scales and sophomores Kyle Spotts, Levi Streed, Carter Hoefling, Vince Hoefling and Koen Miller all got some time along the front in 2019.
FINAL WORD: There are so many guys that got a chance to play last year. Some of it was big production while the game was in the balance, and some of it was when the game was out of hand. Either way, it's all pretty valuable, and Coach Larry Allen has a monster on his hands. I think most would agree it's more difficult to win a title in 1A than 2A, but neither is easy. This is most likely your preseason No. 1 regardless of the graduation they saw.
Treynor Cardinals – Last Year: 10-1 (1A District 9 – State Quarterfinalist)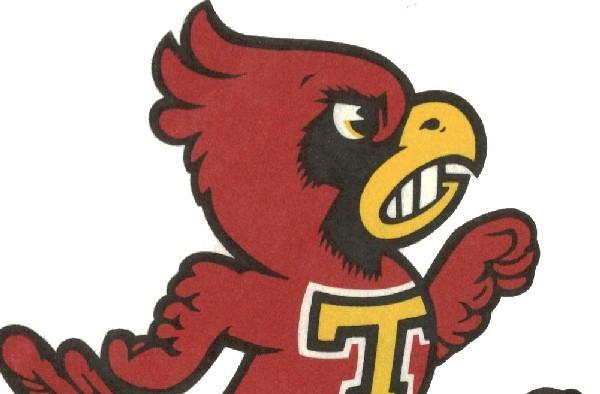 Coach: Jeff Casey
ALL-DISTRICT RETURNEES: Treynor lost all six of their all-district first-team choices from last year. They also lost a pair of second-teamers. The lone returnee that got an all-district nod is senior big man Blake Sadr, who is getting significant college attention so far this offseason. The 6-foot-4, 255-pound center moves bodies on offense and had 36.5 tackles, 19 solos, 10.0 TFL and 4.0 sacks at his defensive end spot.
OTHER OFFENSE: One of the great quarterbacks in school history – Jake Fisher – is on to Iowa. Meanwhile, the race for this fall's QB1 is underway. Well, with the pandemic ongoing it's kind of just sitting there for now. Anyway, senior Noah James did throw one pass last year while juniors Payton Chapman, Todd Pedersen and Tom Schwartz and sophomore Kayden Dirks are all listed at QB on QuikStats.
They also have to replace their top five rushers (including Fisher). Senior Braden Larsen averaged 15.5 yards per carry and finished with 171 yards and two touchdowns while junior fullback Kaden Miller also got some time with 132 yards and two scores. James (35 yards), senior running back Evan Smith (101 yards), Schwartz (17 yards), senior running back Devin Vorthmann (21 yards) and sophomores Jaxon Schumacher (34 yards), Kyle Moss (18 yards) and Noah Nelson (13 yards) are other options.
One big option the new quarterback could have on the outside is big play receiver Sid Schaaf, who enters his senior season and is coming off a torn ACL from basketball season. I'm not sure what his status will be, but he did have eight receptions for 243 yards and a touchdown. That's an average of 30.4 yards per reception.
They lost some terrific offensive linemen, including the KMAland Lineman of the Year in Kristian Martens and Division II recruit Brock Fox. However, Sadr is joined by returning senior linemen Corey Coleman, Trevor Casey and Logan Young. Junior Aaron Sadr went 6-foot-5 and 265 pounds last year, and there are six others in the class listed on the OL. Three sophomores listed on the line last year are 5-foot-10, 180-pound center Caden Hill, 6-foot-2, 220-pound Trey Quick and 5-foot-11, 190-pound Daniel Gregory.
OTHER DEFENSE: Eleven of their top 12 tacklers are gone from last year.  The only returnee in that mix is Blake Sadr, who you are well aware of by now. The good news is that there are a lot of openings for some of the guys that played roles last year.
Senior Evan Smith (12.0 tackles, 0.5 TFL) is a safety that could lead this year's secondary along with James, Larsen and potentially Schaaf in the senior class. Juniors Schwartz, Pedersen and Owen Mieska and sophomore Dirks also saw some time and production last season in the secondary.
At linebacker, Miller (10.5 tackles, 2.0 TFL) produced when given the chance while classmates Adley Drake and Kaden Snyder and sophomores Schumacher and Moss could also play big at that spot.
Young, Casey and Coleman are the seniors that could play up front while juniors Caleb Illiff, Gavin Church, James Huisman and Aiden Kennedy could also get into the mix on the defensive line this year after recording statistics last year.
FINAL WORD: They lost a lot, but they've got a lot of options to fill in. One of the signs of a successful program is dealing with graduation from year to year. This graduation is pretty extensive, but Coach Casey wasn't on my list of top 10 hires in the last 10ish years for no reason. The Cardinals are in good shape to keep the success going.
Underwood Eagles – Last Year: 8-2 overall (1A District 9 – State Qualifier)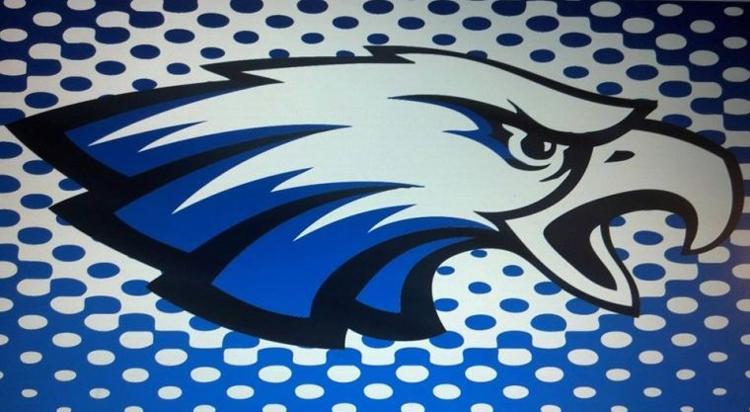 Coach: Nate Mechaelsen
ALL-DISTRICT RETURNEES: They're pretty loaded. There are three first-team all-district honorees and two that were picked to the second team last year. The group is led by senior Brayden Wollan, who had 46 receptions for 909 yards and 11 touchdowns. A lot of that yardage came in the second half of the season. He was also key on defense with 51 tackles, 44 solos, 3.5 tackles for loss and three each of interceptions and fumble recoveries.
Junior Easton Eledge also had a big year deserving of a spot on the first team, going both ways up front. On the defensive side, Eledge had 36.5 total tackles, 30 solos, 13.5 tackles for loss and 2.0 sacks. And junior Scott Pearson also had a big two-way year with 571 yards rushing, 127 yards receiving and seven total touchdowns on offense. On defense, he finished with 52.0 total tackles, 39 solos and 3.5 tackles for loss while also grabbing four fumble recoveries and one interception.
On the second team, Chris Gardner was honored for his work in paving the way up front on offense and for a strong defensive season. He had 31.0 total tackles, 26 solos, 10.5 tackles for loss and 1.0 sacks. Blake Hall – a senior – also had a second-team nod last year after 36 receptions for 423 yards and four touchdowns on offense. He added 27.0 total tackles, 21 solos, 6.0 TFL and three interceptions on defense.
OTHER OFFENSE: Nick Ravlin graduates from under center, and there will be a new leader of the offense. It could be his sophomore brother Alex Ravlin, who had 48 yards and a touchdown last year. The good news is that he is going to have no shortage of options.
You've read about Hall, Pearson and Wollan and the two big movers Eledge and Gardner. He's also got junior Joey Anderson, who had 339 yards rushing and six touchdowns. There's also senior Hayden Goehring, who had 221 yards and five touchdowns on the ground. Senior Blake Van Tilburg had six carries for 17 yards as well.
Senior Quinn Kuck had a nice year of receiving himself in finishing with 24 grabs for 331 yards and four touchdowns. Sophomore Landyn Shannon pulled in 13 balls for 75 yards, and junior Collin Brandt finished last year with eight receptions for 112 yards and two scores. Anderson, Goehring and Van Tilburg also combined for five catches.
The offensive line loses a pair of really good players in Landon Nelson and Tim Spiker, but senior Harrison Smith (5-foot-10, 235 pounds) is joined by potential options Adam Goodman, Walter Ausdemore, Kamron Wahab, Aiden Cline and Thomas Huneke from the sophomore and junior classes.
OTHER DEFENSE: Three of their top four tacklers and eight of their top 11 are returning to the fold. Pearson and Wollan are joined by junior Carter Davis in the top four. He had 47.0 total tackles, 34 solos, 10 tackles for loss and three sacks last season. Eledge, Gardner and Hall are also in the top nine while Alex Ravlin (28.0 tackles, 23 solos, 1.0 TFL, 2 INT) and Goehring (24.0 tackles, 19 solos, 5.5 TFL) had strong seasons of their own.
Other key returnees in the senior class on defense are Tyler Johns (10.5 tackles, 1.5 TFL), Van Tilburg (9.5 tackles, 4.0 TFL) and Kuck (8.0 tackles, 4.5 TFL, 3.0 sacks). Coby Fink, Timothy Conn and Nick Stephens all got some time in their junior seasons.
Soon-to-be juniors Anderson (10.0 tackles, 2.0 TFL), Brandt and Tyler Jacobsen and sophomores Shannon, Wyatt Baker (2.5 tackles, 1.0 TFL, 1.0 sacks), Thomas Huneke and Carter Smith could also play roles on this year's defense.
FINAL WORD: There is A LOT coming back. Some may focus on the fact that they lost their record-setting quarterback, but there is just so much talent around that position that the transition should prove to be plenty smooth. They're absolutely loaded, and the Eagles should be excited to try their hand at that OABCIG beast this fall.
---
CONCLUSION: There's no doubt that OABCIG is going to be the favorite by anybody that takes a deep look at this district. They won the 2A title and dropped down to 1A. That kind of comes with the territory.
That said, they probably have more to replace than Underwood does, and the Eagles had their own success. Missouri Valley has plenty returning, Treynor is in sustainable success mode and East Sac County is always physical and tough. MVAOCOU hopes to take some steps forward, but this district figures to be really tough this season. The countdown is on.
Send any questions, comments and/or concerns to dmartin@kmaland.com.