(KMAland) -- Sports are back, and the blog continues to streak along. This is the 89th consecutive blog and the 93rd in the last 95 days.
It's Football Friday! If you're like me, you wait all week for Football Friday. Monday, Tuesday, Wednesday and Thursday are also great days. Saturday and Sunday? Not much can live up to them. But man, there's something special about Football Friday.
Here are the previous Football Friday blogs if you haven't seen them yet.
Class 1A District 9 Football Preview
Class A District 9 Football Preview
Class 8-Man District 7 Football Preview
Top rushing seasons of the past 12 years
Today, it's a look at Class 2A District 9. Four KMAland schools and two others that we've seen in our area districts in the past. Onward.
CLASS 2A DISTRICT 9 FOOTBALL PREVIEW
Atlantic Trojans – Last Year: 4-5 overall (2A District 9)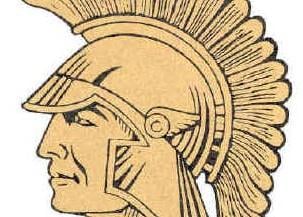 Coach: Mike McDermott
ALL-DISTRICT RETURNEES: The Trojans lose some big names in Tyler Moen and Cale Roller, but they have three first team, two second team and three honorable mention picks from last season.
Senior Colin Mullenix was a standout three-way player last year with 270 yards and five touchdowns receiving (plus 24.5 yards per grab). He also had a team-high 42.5 tackles, recovered one fumble and averaged 20.6 yards per kick return. Another senior – the 6-foot-5 Garrett Reynolds – nabbed first-team honors at tight end. He had 54 yards receiving, but he was likely a large part of moving people around for Moen to run for 1,909 yards.
Finally, there's senior Grant Sturm back after receiving first-team honors. He had 23.0 total tackles, 21 solos and 1.0 TFL to go with one interception. He also had seven receptions for 34 yards on offense.
On the second team were seniors Bodie Johnson and Gunner Kirchhoff. Johnson had 83 yards rushing, but he made his biggest mark on defense with 39.0 tackles, 31 solos, 3.5 TFL and two fumble recoveries. Kirchhoff also had a strong season up front with 11.5 tackles, nine solos, 2.0 TFL, 1.0 sacks and one fumble recovery on defense.
The honorable mention honors went to a trio of seniors in Devin McKay, Brendan Atkinson and Joe Weaver, and they all made their biggest marks on defense. McKay had 12.0 total tackles, 2.0 TFL and 1.0 sack, Atkinson finished with 35.5 tackles, 32 solos, 6.0 TFL and 2.0 sacks and Weaver finished with 40.0 tackles, 31 solos, 6.0 TFL, 1.5 sacks and a fumble recovery.
OTHER OFFENSE: The Trojans should also feel plenty good about bringing back their quarterback in junior Garrett McLaren. He threw for 612 yards and six touchdowns. He will lose Moen's 1,909 yards on the ground, but Johnson, fellow senior Corey Parrott (68 yards) and junior Ayden Brown (75 yards, TD) figure to have plenty of chances this year.
They could also turn more to the air this season with the comfort of McLaren back in the fold. Plus, Mullenix, Grant Sturm and Reynolds bring back an imposing trio of receivers. Senior Beau Dickerson and junior Ethan Sturm could also get in on the mix.
OTHER DEFENSE: Mullenix was last year's top tackler and was joined in the top four by Weaver, Johnson and Atkinson. That makes for a strong returning core on that side of the ball. They also have Grant Sturm, seniors Cael Pulido (22.0 tackles, 8.0 TFL), Zane Vance (13.0 tackles, 0.5 TFL) and McKay among the top 11 returning to the fold.
Kirchhoff, Steele McLaren (11.0 tackles, 2.5 TFL) and Dickerson (10.0 tackles, 2.5 TFL, 1.5 sacks) are other seniors that played vital roles last season. Add in seniors Payton Fewson, Corey Parrott, Noah VandeVanter, Keaton Juhl, Reynolds and Drey Newell; juniors Ethan Sturm, Garrett McLaren, Dayton Templeton (INT) and Hunter Weppler and sophomore Tanner O'Brien, who all received some time last year, and there's plenty to feel positive about.
FINAL WORD: If you lose the KMAland Offensive Player of the Year, you're probably expected to take a step back. They might, but I also think they might just find a different way to go about things. They're obviously strong in the receiving corps and have experience at quarterback. Meanwhile, the defense is very experienced, and you can't teach experience. To use a Trevor Maeder Flaeder line: The Trojans appear pretty salty.
Clarinda Cardinals – Last Year: 5-4 overall (1A District 8)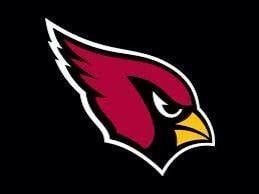 Coach: Collin Bevins
ALL-DISTRICT RETURNEES: First team all-district offensive lineman Crew Howard is back for his senior year. The 6-foot-2 Howard also had plenty of success on the defensive side of the ball with 26.0 total tackles, 5.0 TFL and 13 solos. Junior Logan Green joined him on both lines and was honored on the first-team defensive line. He had 43.5 tackles, 26 solos, a team-high 15.0 TFL and 1.5 sacks.
And Clarinda might just have the best returning kicker/punter in the district with first team kicker and second team punter Nathan Barnes entering his senior season. Barnes was 4/5 on field goals and 16/20 on PATs, and he averaged 34.2 yards per punt in his junior season.
Second team love also went out to senior running back Cole Ridnour and senior defensive back Michael Shull. Ridnour had just 78 yards rushing and two touchdowns, but he also had 10 receptions for 118 yards. He was also a key member of the Cardinals defense with 33.5 tackles, 20 solos, 5.0 TFL, 2.0 sacks and three fumble recoveries.
Shull, of course, has been the team's quarterback for multiple seasons. He had an outstanding defensive season with 23.5 tackles, 18 solos and 2.0 TFL and pulled in a team-high three interceptions. On offense, he threw for 365 yards and rushed for another 357 while combining for 12 offensive scores.
OTHER OFFENSE: Shull is the team's top-returning rusher, but there are other options. We've mentioned Ridnour, and there's also senior Brandon Stogdill (145 yards, 2 TD) and sophomore Wyatt Schmitt (85 yards, TD) with experience running the ball.
And they'll definitely look to continue going to the air more and more. Ridnour is the top-returning receiver while senior Xander Pullen and junior Grant Jobe both hauled in a pair of catches last year. The biggest strength on the O, though, is probably the line with Howard and Green among a really solid returning group.
OTHER DEFENSE: There are five returning among last year's top 11 tacklers, led by Green's big sophomore season. Ridnour is in the top four, and Howard is in the top six. Shull is also in there with junior Drew Brown, who had 13.0 tackles, seven solos and two picks in the secondary.
There's more, though. Sophomore Tadyn Brown (9.5 tackles, 7 solos, 1.0 TFL) has a bright future, as does junior Ethan Fast (9.0 tackles, 4 solos, 2.0 TFL), Schmitt (9.0 tackles, 8 solos) and seniors Carter Larson (7.0 tackles) and Pullen (6.5 tackles).
Further, seniors Stogdill, Barnes and Mason McClarnon; juniors Jobe, Jarod McNeese and Sant Dow; and sophomores Ethan McAndrews and Isaac Jones all saw some form of varsity action last year on the defensive side of the ball.
FINAL WORD: The Cardinals enter year two under the direction of Coach Collin Bevins, and it's year one with him as the coach in a 2A district. Last year's 1A district was so loaded that it might actually be a little bit smoother navigating here. They lose some important players, but they also return a lot of talent in other important spots. I think the Cardinals should be and are aiming high in 2020.
Des Moines Christian Lions – Last Year: 8-2 (2A District 8 – State Qualifier)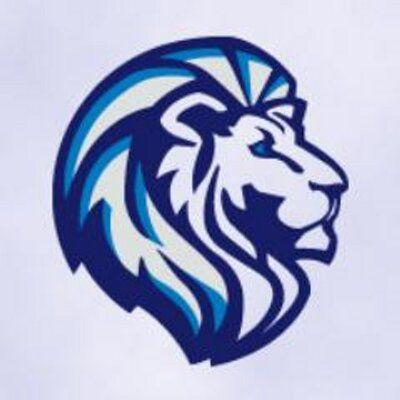 Coach: Matt Waring
ALL-DISTRICT RETURNEES: They look to be really good in a couple spots on the offensive line with the return of first-team selection Bennett Dirks and second-teamer Max Olson. Dirks, who is listed as the center, also had 6.0 total tackles, three solos, 1.0 sack and 1.0 TFL last year on defense. The 6-foot-2, 275-pound Olson, meanwhile, is on the outside at one of the tackle spots. I would surmise left.
Their other returning all-district choice is junior linebacker Josh Shank. Shank had a solid year with 39.5 tackles, 23 solos, 8.5 TFL and 2.0 sacks. He was also a small contributor on offense with a pair of carries for 11 yards. More coming this year?
OTHER OFFENSE: They lose their all-district first-team star in Jackson Waring under center. Finding a replacement for him is obviously paramount, and it looks like senior Andrew Johnson – listed at wide receiver – did get a little time in that regard last year. Sophomore Tyler Martin also threw four passes for the Lions.
Waring was also the team's leading rusher, and they lose their next two rushers after him. Johnson is the top-returning rusher with 132 yards while sophomore Gavin Phillips (31 yards), senior Joel Whitmore (17 yards), Martin (18 yards), Shank (11 yards) and senior Christian Anderson (7 yards) are other options.
They lose their top five receivers from last year's team, too, including the terrific Seth Juhl and Owen Quinlan. Senior Alex Niemann had three grabs for 40 yards, and that represents the top returning number in both regards. Phillips (3 receptions), junior Aiden Dogic (2 receptions), junior Caleb Jaeger (1 reception) and sophomore Carsen Theis (1 reception) all had at least one grab, too.
Other offensive linemen listed last year (it's nice when teams list positions for all players) include seniors Kolton Evans, Jack Shisler and Josh Duff, junior Noah Walles and sophomores Owen Elam, Sam Anderson and Keagan Shepard.
OTHER DEFENSE: The top-returning guy is Shank, who is one of just three defensive players that ranked in last year's top 11 in tackles. The other two are junior cornerback Jacob Rosno (20.0 tackles, 13 solos, INT, FR) and Whitmore (18.5 tackles, 10 solos, 1.5 TFL).
Other defensive contributors (in some fashion) last year included Dirks, Caden Flugge, Anderson, Evans, Shisler and Johnson in the senior class. Dogic and Walles could make an impact in the junior class, and look for Phillips (7.0 tackles, 1.5 TFL), Martin (4.5 tackles, 2.5 TFL) and Theis (4.0 tackles) to potentially make some moves from the sophomore group.
FINAL WORD: There's no doubt, Coach Waring has plenty to replace, but I'm pretty sure the Lions have been here before. They have talent upon talent waiting to make a move when given the chance, and I wouldn't doubt this team will find a way to contend for the district championship.
Greene County Rams – Last Year: 9-2 overall (2A District 9 – State Quarterfinalist)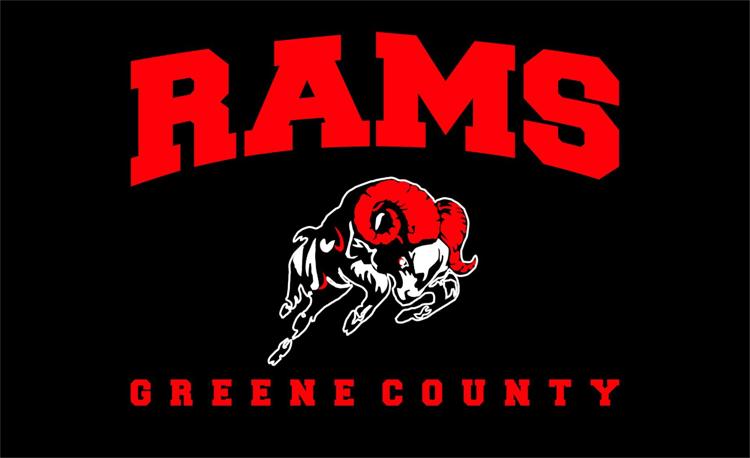 Coach: Caden Duncan
ALL-DISTRICT RETURNEES: A hugely successful senior class is gone, and with it they take all kinds of accolades. There were seven first-team all-district picks from that class, as well as one other on the second team. The top-returning honoree is junior Bradyn Smith, who was picked to that second team. Smith had an impressive defensive season with 42.5 tackles, 13.0 TFL and 2.5 sacks, as well as one fumble recovery and one interception.
Honorable mention nods went to juniors Jackson Morton and Mason Stream and senior Jaxon Warnke. Morton had 24.5 tackles, 5.5 TFL and two interceptions on defense and 33 yards receiving on offense. The 5-foot-11, 245-pound Stream was a key piece to an outstanding offensive line, playing on the inside, and Warnke finished with 19 grabs for 226 yards and four touchdowns on offense with 14.0 total tackles and an interception on defense.
OTHER OFFENSE: Brent Riley was a stud at quarterback, so the Rams must find a new dude there. Junior Bryce Stalder was the backup last season while classmate Joe Carey also looks to have received a few snaps.
The backfield will have some new faces leading the way, too, as the top three rushers are gone. Senior Cameren Miller might be the guy to get the majority of the carries this season after 19 for 70 last year. Look for senior Joe Davis to get a look or two, as well. Warnke is the team's top-returning receiver, and he should fill in nicely as the No. 1 guy. Stalder, if he doesn't play QB, can also catch the ball (5 for 44, TD), and senior Zach Goff and Morton had three receptions each. Junior Max Riley also pulled in two balls.
The offensive line loses some real stars like Tyler Miller, but Sawyer Schiltz and Trent Custer are options in the senior group. Joining Stream among the juniors are Tristan Hood, Caden Telleen, Logan Higgins and Jeremiah Brown. And sophomores Wyatt Villerbo, Gunnar Goble, Josh Janssen and McKade Owens could also figure into the mix.
OTHER DEFENSE: Smith and Morton are the standouts, ranking third and fourth, respectively, on the team in tackles last year. They are joined by Warnke and junior Nathan Black (13.0 tackles) among last year's top 11 tacklers. Miller (9.5 tackles, 2.5 TFL) wasn't too far behind that mix.
Look for senior Forest Thompson to also make some moves – potentially also on the OL – after finishing last year with 3.5 TFL. Others with experience are seniors Goff, Kadrick Kinne, Custer and Schiltz; juniors Stalder, Riley, Telleen, Stream, Brenner Gallagher and Noble Hoyt; and sophomores Owens, Matthew Hovick, Jesse Miller and Patrick Daugherty.
FINAL WORD: Like Des Moines Christian, Greene County loses a lot from a very talented senior class. There are names that could step in and replace some of these guys, but it's definitely going to be very difficult to equal their success. Still, the defense looks strong, and they could keep the team in most games as the new faces find their way on offense.
Red Oak Tigers – Last Year: 0-9 overall (2A District 9)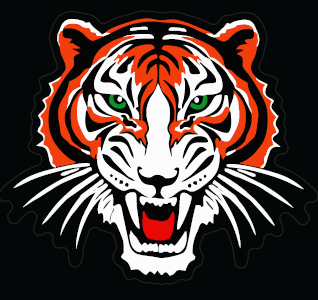 Coach: Ryan Gelber
ALL-DISTRICT RETURNEES: You've got to be one tough cookie to receive any form of all-district mention in your freshman season, so it should come as no surprise that Dawson Bond did just that. Bond was one of the team's top receivers (12 grabs) and received some carries on offense, but he made his biggest impact on defense with 21.5 total tackles and 17 solos while also grabbing an interception. He was also one of the team's top return guys with 16.1 yards per kick return and 7.6 yards per punt return.
OTHER OFFENSE: Quarterbacks Jake Echternach and Jacob Athen – also all-district picks – are gone. Now, it looks like the job will be in the hands of sophomore Braden Woods, who threw 11 passes for 31 yards last season. Junior Ryan Johnson is another option, although he didn't accumulate any stats at the spot last year.
Senior Dominick Brittain is listed at wide receiver, but he is the team's top-returning rusher (57 yards). Sophomores Dante Baucom (20 yards) and Riley Fouts (15 yards) join their classmate Bond in potential options here, and junior Austin Johnson (11 yards) also received 11 carries – the top-returning number there.
Bond is the top-returning receiver while Ryan Johnson and sophomore Aiden Bruce had three grabs each last season. Austin Johnson and sophomore Landon Couse also pulled in two balls each. Junior receiver Keith Archibald had one catch and one touchdown in his sophomore season.
As for the offensive line, three seniors are gone from that unit while senior Hunter Portales returns to the fold as the only member of his class listed as an offensive lineman. Juniors Nicholas Fouts and Luke Sperling also played there, and sophomores Sam Fields and Logan Conn could potentially figure into this spot.
OTHER DEFENSE: They have a couple big holes to fill with the losses of Justin McCunn and Carter Maynes. However, five of last year's top 10 tacklers are returning. Austin Johnson (34.0 tackles), Nicholas Fouts (27.0 tackles), Bond, Conn (16.5 tackles) and Ryan Johnson (12.5 tackles) are in that group.
Sperling (9.5 tackles), Bruce (7.5 tackles) and senior Fernando Lepe (6.0 tackles) are three others that finished within the top 15. Couse, junior Breckin Weston, Woods, Fields, Brittain, junior Chase Sandholm, Baucom, junior Kyle Berkey, Portales and Riley Fouts also had at least one tackle last season and are back.
FINAL WORD: The Tigers are trying to build something back up after a tough season last year. They lose some really talented players that some might describe as the heart of their team – and maybe even entire athletics group. Still, Bond is a burgeoning stud in multiple sports, and there's a lot of other names listed above to dream on.
Shenandoah Mustangs – Last Year: 2-7 overall (2A District 9)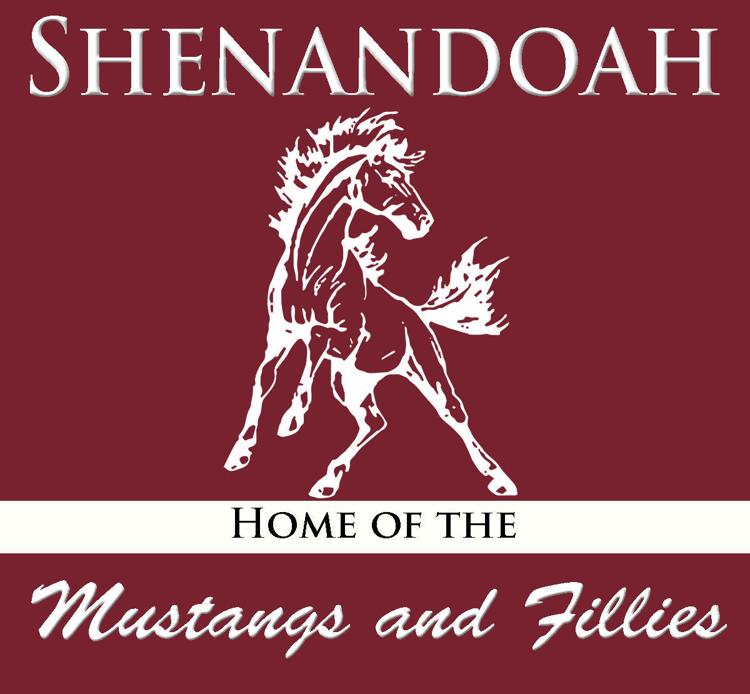 Coach: Ty Ratliff
ALL-DISTRICT RETURNEES: Two all-district choices are returning for the Mustangs with second-teamer Morgan Cotten looking to build off of a strong sophomore campaign last year. Cotten had 494 yards rushing, 186 yards receiving and four touchdowns on offense, and he added 9.0 tackles on defense. He also worked a bit as a kick returner during his sophomore season. You might see even more duties start to come his way as he gets older.
They also bring back senior honorable mention Avery Martin. Martin had 35.5 total tackles, 18 solos and shared the team-high with 8.0 tackles for loss. He was also a key piece of their offensive line at the guard spot.
One of the top kickers in the area is also returning to the fold after earning first-team all-district honors. Zayne Zwickel made 3 for 4 on field goals and went 21 for 25 on PATs for the Mustangs. 
OTHER OFFENSE: Kyle Cerven is gone at the QB1 spot, but Zwickel got some experience in taking control of the position late last year. He threw for 335 yards and a touchdown and rushed for another score.
Cotten is the featured guy in the backfield while junior Michael Reed and senior Ty Rogers could also get plenty of action after combining for 20 carries last season. There are some pieces to put together a pretty solid passing game, too, with the return of sophomore tight end Blake Herold (21 receptions for 212 yards and 3 TD), Cotten out of the backfield and senior receiver Riley Backus (3 for 39, TD). Senior Cain Lorimor also caught a pair of balls last year, and Reed had four for 77 and a score.
What's the offensive line look like in 2020? There were five seniors listed as O-linemen last year, and there's another five this year. Along with Martin, Seth Hughes and Brody Mattes could be in line for some big PT along with Collin Johnson and David Rendon also listed as guards. Juniors Clayton Holben, Jason Stogdill and Logan Mather and sophomores Levi Carmichael, Tristen Akers and Matt Overbey were others listed on the OL last year.
OTHER DEFENSE: Five of the top 10 tacklers are back for the Mustangs, although they lost their top two and four of their top five. Martin is the lone exception in that top five while Herold (27.5 tackles, 0.5 TFL) and Rogers (25.0 tackles, 8.0 TFL) should help make for a solid group in the linebacking corps.
Backus (19.0 tackles, 3.5 TFL, 2 INT) is the top guy in their secondary, and Reed (16.5 tackles, 3.0 TFL, 1.5 sacks) played some solid linebacker as a sophomore. Rendon (13.5 tackles, 2.5 TFL) also played well in his junior year, and sophomore Beau Gardner (10.5 tackles, 1.0 TFL) is yet another experienced option at 'backer.
Cotten, Zwickel and Lorimor could see even more time on defense this year, and juniors Evan Holmes, Carter Backus and Logan Dickerson are joined by classmates Holben and Miller, Hughes and Overbey as guys that did see some varsity action on the defensive side of the ball last season.
FINAL WORD: A solid senior class is gone, but I think this is a Shenandoah team that can take a step forward. They have a lot of experience in some important spots, and the defense is one that could definitely make its mark this fall. Plus, the offensive talent is young and burgeoning. I think they definitely have the makings of an improved team.
---
CONCLUSION: This is not an easy one to peg. Atlantic lost their biggest name, but might actually be better. Clarinda had some graduation, but they're loaded on the lines and experienced at QB. Shenandoah lost their QB, but they've got a nice mix of talent in the senior, junior and sophomore classes. Red Oak is tough to project as they try to build back up.
And then you have the two teams that made the playoffs last year. Des Moines Christian and Greene County lost A LOT from those teams, and you would be crazy to think that they would just seamlessly replace all that elite talent. Still, I think those two teams are probably the safe choice to finish among the top two. Among the area teams, I'd say Clarinda has the slight edge over the next group. We'll see. At some point. Right?
Send any questions, comments and/or concerns to dmartin@kmaland.com.