(KMAland) -- The blog streak came to a finish yesterday. I'm on vacation right now, and I just had too many things going on with kids running around, other stories and interviews to do and a newfound passion for NCAA 14 on PS3.
That said, I am giving my best effort to get this Football Friday(!) blog out. Here are some previous Football Friday blogs that might interest you, if you haven't seen them yet. 
Here are the previous Football Friday blogs if you haven't seen them yet.
Class 2A District 9 Football Preview
Class 1A District 9 Football Preview
Class A District 9 Football Preview
Class 8-Man District 7 Football Preview
Top rushing seasons of the past 12 years
Today, we turn our attention to our area district in Class 3A.
2020 CLASS 3A DISTRICT 9 FOOTBALL PREVIEW  
Carroll Tigers — Last Year: 5-4 overall (3A District 2)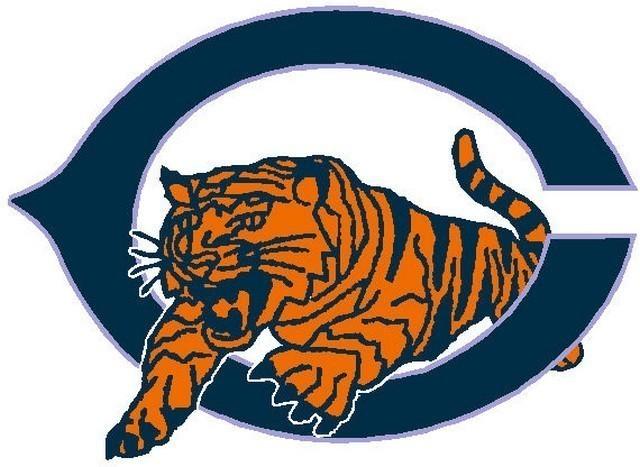 Coach: Dennis McCartan
ALL-DISTRICT RETURNEES: I was happy to find some all-district teams from last year's 3A-2 and learned Carroll brings back some significant players. Senior running back Ryan Johnston was an all-district choice after rushing for 549 yards and eight touchdowns and receiving for 72 more.  He also had 16.5 tackles, including 15 solos and 3.5 TFL, on defense.
Senior receiver Tory Feldman nabbed an all-district choice with his 23 receptions for 408 yards and three touchdowns. On defense, he added 23 tackles, including 22 solos, and two interceptions. Senior linebacker Abraham Dirkx had a nice year, too, with 51.5 tackles, including 45 solos, and 2.5 tackles for loss. He also had a pair of interceptions, was a key return man and added 196 yards rushing.
Slade Sibenaller is into his senior season after earning an all-district honor at defensive back. He had 44.0 total tackles, including 40 solos and 3.0 TFL, and had five interceptions and two fumble recoveries. 
The Tigers also have their all-district specialists back in junior kicker Elijah Lee and senior punter Ty Nissen. Lee was 3/4 on field goals and 35/36 on extra points last season while Nissen averaged 37.7 yards per punt. However, the dude should have been honored for his defense, too, as he had 60.5 tackles, including 47 solos, 17.0 TFL and 4.0 sacks.
There are two other returnees that were all-district honorable mentions last year in seniors Cade Schable and Colby Christensen. Schable did a bit of everything, rushing for 53 yards, receiving for 29 and adding 11.5 tackles and 3.0 TFL on defense. Christensen had 14 receptions for 225 yards and three touchdowns, and he finished with 5.0 total tackles and an interception on defense.
OTHER OFFENSE: Their all-district quarterback Colby Vincent has graduated, and the only other player that is listed as a quarterback that threw a pass last year is senior Kellin Jones (he was 0/1). Nissen did throw two passes and completed both, but he's listed as a running back. Senior Slade Sibenaller and junior Ethan Engeling are others listed at QB.
Johnston will be the featured back on the ground, but Dirkx and Schable should definitely get some love toting the rock this season. Jones (25 yards), junior Caden Kock (26 yards), Feldman (29 yards), junior Zack Dirkx (93 yards), Christensen and senior Jack Troutman are others that had at least one carry, although some of them are receivers.
Feldman and Christensen had strong seasons on the outside, combining for 37 receptions and six touchdowns a year ago. Johnston (72 yards), Schable (29 yards) and Sibenaller (11 yards) were some others that had some form of production catching the ball.
The OL has a number of seniors to work with, which sounds pretty promising. Tyler Riesberg, Ethan Hacker, Will Meiners, Tyson Bordenaro, Collin Schulte, Connor Peterson, Nolan Landauer, Carter Vonnahme (6-foot-5, 300 pounds) and Mitchell Owen are all seniors that could be in the mix on the OL this season for the Tigers.
OTHER DEFENSE: The top three tacklers are returning for the Tigers with Nissen, Abraham Dirkx and Sibenaller returning to the fold. That's a lot of tackles, including 22.5 TFL combined. Jack Troutman (29 tackles, 25 solos, 2.0 TFL, 1.0 sacks), Feldman, Johnston, senior Tyson Bordenaro and junior Caden Kock are others returning that were in the top 11 in tackles last season.
Schable, as mentioned, had a nice year for the defense, and junior Tanner Pontow (5.5 tackles, 1.0 TFL, 1.0 sack), Christensen and Vonnahme (1.5 TFL) were also involved in wreaking some havoc. 
FINAL WORD: There's definitely a lot returning for the Tigers, which put together a winning season in a tough district last year. They're back in the area district now, and they are going to bring a team that could very well win the district. This is one to watch, for sure.
Creston/Orient-Macksburg Panthers — Last Year: 2-7 overall (3A District 9)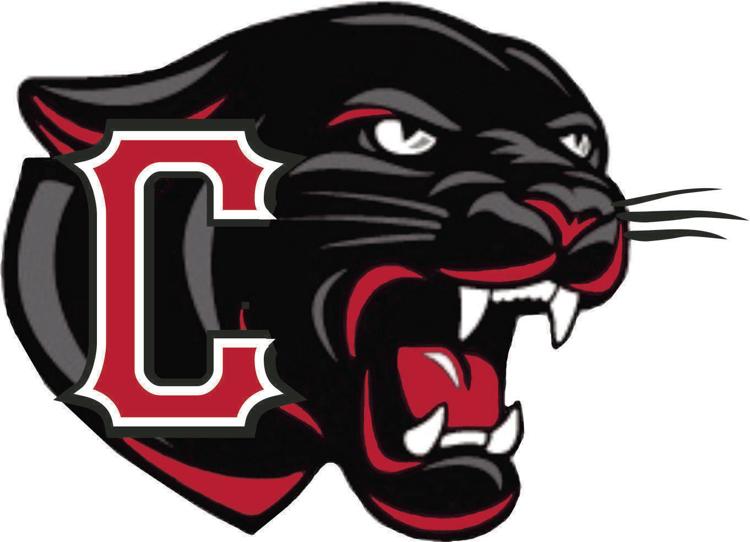 Coach: Brian Morrison 
ALL-DISTRICT RETURNEES: Senior receiver Cael Kralik leads a group of three that returns after earning second-team all-district last year. Kralik had a big year with 39 receptions for 763 yards — both numbers that led the team — and six touchdowns. He was also a key kick returner and did the kicking and some of the punting.
Senior offensive guard Keagan Smith was also a second-team choice while senior linebacker Garon Wurster joined him on the list. Wurster was one of the top tacklers on the team with 47.5 total tackles, including 20 solos, and added 2.0 TFL.
Two others were honorable mentions in seniors Brance Baker and Andy Weis. Baker had 42.5 total tackles, 28 solos and 1.0 TFL along with two fumble recoveries and two interceptions a year ago. He also had a big year of receiving with 26 grabs for 441 yards and a team-best seven touchdowns. Weis was another key offensive lineman on the inside that also played a bit on the defensive side (19.5 tackles, 1.0 TFL).
OTHER OFFENSE: The Panthers will also have to replace their quarterback Eli Loudon. Seniors Evan Bruce and Cole Strider and sophomore Kyle Strider are also listed at quarterback, but Loudon was the only player that attempted a pass last season.
Creston/O-M loses their top three rushers from last season, and the top-returning rusher is Kralik, who had a stray six carries for 44 yards. Junior running backs Gage Skarda (30 yards) and Briley Hayes (24 yards) may be the featured backs this season. 
But the Panthers may rely more on the passing game, provided they find a QB. Kralik and Baker are a dynamic duo and are joined by junior Derek Paup (10 receptions, 163 yards, TD) and seniors Colby Burg, Brodie Wallace and Britain Miller in returning.
The strength of the offensive line is likely in the two returning all-district guards, but they aren't alone. Seniors Jackson Kinsella, Wiley Ray and Hunter Patterson are a few others that were listed as linemen last year and could make a major impact in moving some defensive lines this year.
OTHER DEFENSE: Wurster is the top-returning tackler, but he's not alone either. The Panthers have three of their top four tacklers back, including Baker and Kinsella (28.0 tackles, 5.5 TFL, 1.5 sacks), who played as a defensive end in his junior season.
Wallace (24.5 tackles, 2.0 TFL), Weis, senior Kaden Bolton (16.5 tackles, 1.5 TFL) and Hayes (12.0 tackles) are others that ranked among the top 13 tacklers last year and had at least 10 total takedowns. Paup (1.5 TFL), Skarda (1.0 TFL), senior Connor Travis and Burg could be some others to watch on the defensive side.
FINAL WORD: Creston/O-M is in Carroll's boat a bit in that they must replace their quarterback, but they also have a high number of returning kids in some key spots that are also back. They should feel particularly good about an improving defense and an offensive line that could be filled with veterans.
Denison-Schleswig Monarchs — Last Year: 5-4 overall (3A District 1)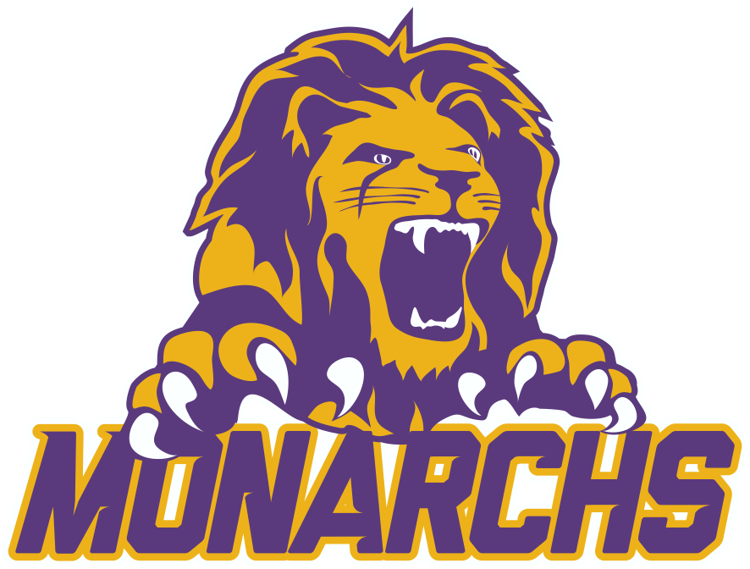 Coach: Chad Van Kley
ALL-DISTRICT RETURNEES: The Monarchs had five players earn an all-district honor last year, and they were all seniors. However, there were four players that were honorable mentions, and they will all be seniors this fall: Nathan Gallup, Joe Graeve, Evan Turin and Carter Weiss.
Gallup had a big year on defense with 47.0 tackles, 25 solos, 11.5 tackles for loss and 3.5 sacks. The 6-foot-3, 275-pound Graeve was a key piece on the offensive line, as the Monarchs had plenty of success with a healthy Charlie Wiebers and Terrance Weah going up and down the field.
Turin had 36.0 total tackles, 23 solos, two interceptions and a fumble recovery on defense. He also had eight receptions for 108 yards on offense, was one of their kick returners and did most of the punting. And the 6-foot-0, 270-pound Weiss was also on the strong offensive line for the Monarchs.
OTHER OFFENSE: The Monarchs know who their quarterback will be. Senior Carter Wessel replaced Charlie Wiebers when he was injured last season, and Wessel threw for 372 yards and a trio of touchdowns. 
He won't have 1,000-yard back Terrance Weah at his disposal, though. The top returning back will be junior Collin Reis, who had 139 yards and two touchdowns on 27 carries. Senior Leo Araujo is another that had experience last year in rushing for 115 yards, but Weah leaves a huge void.
Turin is the Monarchs' top-returning receiver and next is….Wessel. Reis and Araujo caught a few balls out of the backfield, and junior Matthew Weltz had one catch. The receiving corps is a work in progress and could include backup QB/receiver Trey Brotherton — a junior. 
The other returning senior linemen include Ethan Holdsworth, Michael Madeira, Javier Gonzalez, Edgar Guillermo, Adam Castillo, Ulisses Aguirre and Eric Turcios. That's a big senior group, so they should be able to find some starters to go with Weiss and Graeve among that.
OTHER DEFENSE: Gallup was the team's top defender last year in a number of different categories while Turin ranked second on the team in tackles. Those two are joined in the top 10 returning from last season by junior linebacker Eduardo Gutierrez, who had 17.0 tackles, 4.5 tackles for loss and 1.0 sacks.
Weltz (15.5 tackles), Araujo (9.0 tackles, 3.0 TFL), Turcios (9.0 tackles, 0.5 TFL), Carter Wessel (8.5 tackles) and senior linebacker Austin Wessel (7.5 tackles, 2.0 TFL) are other defensive players that return among the top 20 tacklers from last season. 
FINAL WORD: The loss of Weah is a big one. A huge one, really. They are going to miss him tremendously. However, the fact that Wessel got some experience under center last year can only help them, and they seem to have a bunch of guys up front with some experience and talent. Let's call Denison-Schleswig intriguing for 2020. 
Glenwood Rams — Last Year: 7-3 overall (3A District 9 — State Qualifier)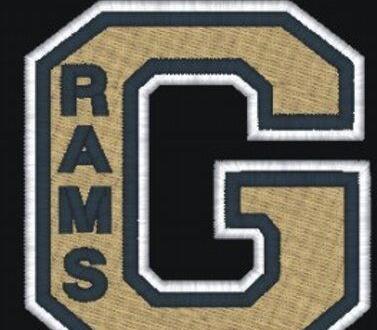 Coach: Cory Faust
ALL-DISTRICT RETURNEES: Let's start with a trio of first-team all-district honorees in seniors Ryan Blum and Silas Bales, who were both honored in the defensive backfield, and junior kicker Brock Sell.
Since Blum was honored for his defense, I can tell you that he had 18.0 total tackles and an interception, but he was also huge on the offensive side as one of Zach Carr's favorite targets. He had 37 receptions for 671 yards and nine touchdowns, and he was a key special teams player as a kick and punt returner.
Bales had 44.0 total tackles, 29 solos, 5.5 tackles for loss and 0.5 sack while also getting his hands on three turnovers — two fumble recoveries and an interception. He could be a huge part of their offense this season, too, after 25 receptions for 242 yards and a touchdown, as well as 91 yards rushing on just nine carries.
Sell had a great year of kicking with 11 touchbacks and went 36/42 on PATs and 5/11 on field goals. His impact will likely be even bigger this year after he was the backup QB to Carr in 2019. He threw five passes for 35 yards while also rushing for 54 yards and a score. He had 3.5 tackles on defense, too, but this year he could be in line to take over at QB.
Senior Sully Woods was also an honorable mention all-district guy last season for the Rams. Woods had a monster defensive year with 58.5 tackles, 43 solos, 16.0 tackles for loss, 2.0 sacks and a team-high three fumble recoveries. He will be a huge part of this year's D, just as he was this past season.
OTHER OFFENSE: Above I wrote that Sell could be in line to take over at QB. Could is the operative word. That's because there is another option — Bales. Bales can also play some quarterback, but I'm wondering if the idea here is to use Sell as the QB1 and get Bales (and Blum) involved in all kinds of different ways.
Glenwood's offense took a big step forward last year in adjusting to the talent that they had at QB and at receiver, and you could see something similar with that. So, you might see Sell at QB and Bales as the top running back. The other options to run the ball are limited with the loss of seven of the nine guys that had at least one carry last season.
Certainly, Blum and Bales will be key receivers, but look for a big leap and improvement from junior receiver Austin Patton, too. Just seeing a guy that big fluidly roam centerfield this summer gives me an idea that he might be a tough matchup for other teams in 2020.
Senior offensive linemen that could make a mark this year in front of all the skill players are Kane Watson, Grant Ramsey, Riley Giesting, Trey Hansen, Evan Stinson, Gavin Biermann and Ethan Wyatt. There are a number of other then-sophomores, now-juniors that could also be in line to start on the…well, the line.
OTHER DEFENSE: Woods, Bales and Blum were all within the top nine in tackles on last year's team. The other six in that top nine, as well as the next eight are also gone. Patton — listed at corner — had 7.5 tackles while senior linebacker Andrew Gill, senior cornerback Logan Clark, Sell and other seniors Zander Hayes and Ramsey were also in last year's top 25.
FINAL WORD: Glenwood had a typically large senior class last season, but the good news about this program is that they live by the old mantra: Get old, stay old. There is so much energy in this program right now that they are set to replace a 24-person senior class with a 22-person senior class this year. That said, Zach Carr and many other successful seniors that will continue to play at the next level will not be easy to replace. Still, the Rams are pretty well at the point where the standard is the postseason, and this team will be in the mix of contention.
Harlan Cyclones — Last Year: 7-3 overall (3A District 9 — State Qualifier)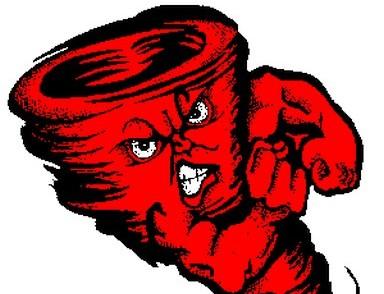 Coach: Todd Bladt
ALL-DISTRICT RETURNEES: The Cyclones have six players that gained some form of all-district honors last season. The best of them is Division I recruit and first-team pick Will McLaughlin. The defensive standout had 75.0 total tackles, 43 solos, 10.5 tackles for loss and four fumble recoveries last season in a big sophomore year that caught the eye of plenty of Power Five schools. He also had seven receptions for 86 yards on offense.
On the second team last season was three other defensive standouts in seniors Chandler Leinen and Brenden Bartley and junior Joseph Fah. Leinen had 39.5 tackles, 23 solos, 10.0 TFL and 5.0 sacks on the DL, Bartley had 25.5 tackles, 19 solos, 4.5 TFL, 2.0 sacks and two interceptions at LB and Fah had 45.0 total tackles, 29 solos, 4.0 TFL, 1.0 sack and two interceptions of his own at defensive back.
Bartley also had 522 yards rushing and nine touchdowns on offense and did some kick and punt returning for the Cyclones. Fah did a little bit of quarterbacking — when Johnathan Monson wasn't — and had 34 yards passing and 31 yards rushing.
Senior Jesse Schwery and junior Joey Moser were honorable mention all-district picks, too. Schwery plays center on offense and commands the Harlan OL, and he also had 19.0 tackles, 5.5 TFL and 2.5 sacks on defense. Moser led Harlan with 18 receptions for 339 yards receiving and rushed for 86 yards on offense while adding 17.0 total tackles on defense. He was the team's top kick and punt returner, too.
OTHER OFFENSE: Harlan was another that did well in adjusting their offensive scheme to their talent last year, relying on the overall athleticism of Monson. Now, it's likely they will turn the reins over to Fah — last year's backup and the only other player listed at QB on last year's roster.
Fah will have plenty of help with the return of Bartley and senior Mason Griffith (111 yards) in the backfield and their top receiver Moser. Senior Jordan Schechinger added 10 receptions for 124 yards, and junior Connor Frame picked up 10 grabs for 216 yards and two touchdowns. McLaughlin figures to be yet another target for Fah while senior Michael Erlmeier is a speedy option on the outside. 
A few other senior names that could come into play on the offensive line this year are Jacob Schechinger, Alex Barrett, Wyatt Muenchrath and Richard Gaul. There are several other big dogs in that incoming junior class that could also provide some push for the Cyclones offense.
OTHER DEFENSE: McLaughlin, Fah, Leinen, junior defensive end Jameson Bieker, Erlmeier and Bartley were all in last year's top seven in tackles. Bieker had 34.0 total tackles, 6.0 TFL and 2.0 sacks while Erlmeier added 28.5 tackles. Senior defensive end Eli Monson had a nice year, too, with 20.0 tackles, 4.5 tackles for loss and 3.5 sacks.
Schwery, senior cornerback Isaiah Ahrenholtz (17.5 tackles), Moser, junior linebacker Lucas Stanley (13.5 tackles, 1.0 TFL), sophomore safety Aidan Hall (11.5 tackles), Schechinger and Griffith also figured into the team's 20 in tackles last season.
FINAL WORD: Do you get the feeling — like I do — that Harlan is going to be the immovable object on defense next year? They have a D1 recruit spearheading it, and that opens everything else up for a really talented and experienced group returning in 2020. They will be tough to move it on. Offensively, Fah will have some weapons around him, and he's obviously plenty talented, too. Look for the Cyclones to be right in the mix for a district championship again in 2020. 
Lewis Central Titans — Last Year: 10-2 overall (3A District 9 — State Semifinalist)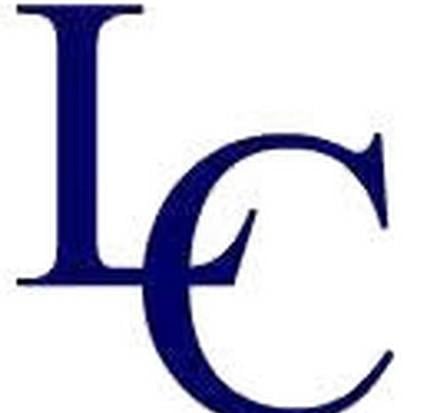 Coach: Justin Kammrad
ALL-DISTRICT RETURNEES: The Titans lost a lot of seniors from last year's team, but you might know the names of a couple that didn't graduate — senior Thomas Fidone and junior Hunter Deyo. Fidone was the only non-kicker that picked up first-team all-district in 3A-9 on offense last year that was not a senior. He had 39 receptions for 576 yards and seven touchdowns and should be ready to go for even more this year. He also had 12 tackles and a pick on defense.
Meanwhile, the KMAland 3A/4A Defensive Player of the Year award went to Deyo, as he wreaked shop in finishing his sophomore year with 45.5 tackles, 35 solos, 26.5 tackles for loss and 3.6 sacks. What else could he possibly have in store for his junior year?
Senior defensive back Jonah Pomrenke was a second-team all-district choice in finishing last year with 27.5 tackles and 26 solos, led the team with three interceptions and was a game-breaking return man on special teams. On offense, he had 96 yards rushing and 98 yards receiving. I'd look for him to get even more involved with the offense in 2020.
Senior Dylan Koch is also back after earning an honorable mention nod from the district. The 6-foot-0, 200-pounder had 5.0 total tackles and 3.5 tackles for loss on defense and had a role on their standout offensive line.
OTHER OFFENSE: Bret Kobes did an admirable job taking over for the departed Max Duggan, and now someone has to fill his shoes. Junior Ethan Fishell threw five passes last season while sophomore Braylon Kammrad — the coach's son — tossed out two passes. It should be a spirited QB battle between those two. The good news is that they are two totally different QBs and maybe a two-QB system is in the offing.
Whomever takes over will have one of the three-headed monsters returning at running back. Senior Logan Katzer joined with Bryson Bowman and Brady Miller for much of the year to provide one of the top running trios in the area. Katzer ran for 287 yards and three touchdowns. Fishell also rushed for 288 yards, and Pomrenke, sophomore Jonathan Humpal, Kammrad,junior Eli Sunderman and senior Preston Stueve all had at least one carry.
Fidone was the top receiver last season on a team that didn't throw a whole bunch. Pomrenke was the third receiver while Humpal (9 receptions fo 60 yards) and Katzer (2 receptions, 18 yards, TD) also did a little bit in that regard. 
They'll have to replace some dudes up front on the offensive line, but there are several seniors that could figure into the mix, including Jimmy Ruff, Tanner Summa, Zach McGolligan, Evan Wellman and Koch.
OTHER DEFENSE: Deyo, Pomrenke, Fidone, Katzer (10 tackles) and junior defensive end Nick Miller (10 tackles) are the only five players within the top 14 in tackle from last year's team. Junior linebacker Dallas Davis, Koch, junior linebacker Ethan LeMaster and another junior linebacker Wyatt Hatcher were also in the top 25 in tackles from last year's squad.
FINAL WORD: Lewis Central is going to be really good. Just get used to saying that. They do have to replace a heck of a lot more than they did last year, and much of it was elite talent. Still, there is plenty of elite talent remaining, and one thing that never graduates is culture. Things are rolling in the right direction in Council Bluffs.
---
CONCLUSION: From the early looks of it, Harlan and Lewis Central should definitely be considered among the favorites in the league. Carroll is going to be very good, and Glenwood should continue to put postseason contenders on the field year to year. I'd start with those four when looking at potential district champions and playoff squads.
Send any questions, comments and/or concerns to dmartin@kmaland.com.