(KMAland) -- After a one-week respite, Football Friday has returned, and we are continuing our countdown to the season with yet another district preview. Audubon's Sean Birks has been helping me this week with some scores when I text him late (that's a relative term), so in turn he told me I must preview his district. And actually, I was planning on it anyway.
So….today, we take a look at Class 8-Man District 8. But first, some links for our previous Football Friday blogs, including five district previews.
Class 3A District 9 Football Preview
Class 2A District 9 Football Preview
Class 1A District 9 Football Preview
Class A District 9 Football Preview
Class 8-Man District 7 Football Preview
Top rushing seasons of the past 12 years
---
CLASS 8-MAN DISTRICT 8 FOOTBALL PREVIEW
Ar-We-Va Rockets – Last Year: 2-8 overall (8-Man District 1)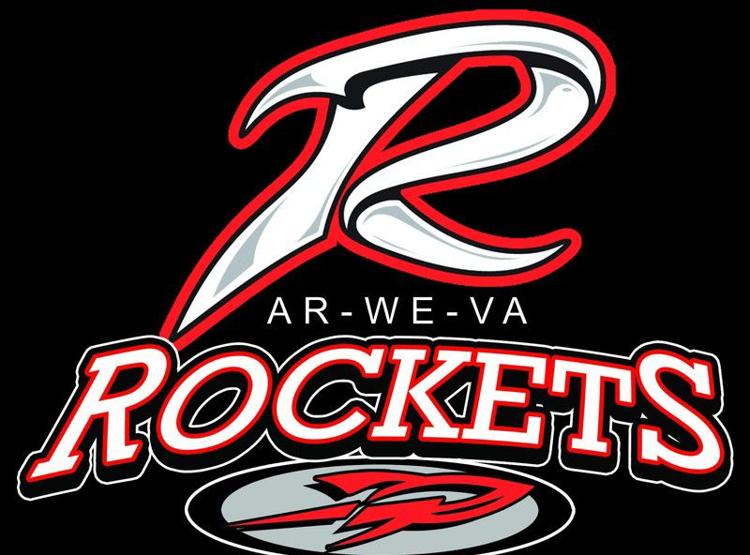 Coach: Chris Petersen
ALL-DISTRICT RETURNEES: The Rockets return a solid nucleus from a team that was very young, very inexperienced and playing in a loaded district. There are five that earned some form of all-district nod.
Junior Will Ragaller was a first team pick and led the team with 854 yards rushing, 504 yards receiving and 13 total touchdowns. He even threw the ball around a little bit, finishing the year with 68 yards passing. Ragaller also topped the defense with 82.5 tackles, 63 solos, 27.0 total tackles for loss, 8.0 sacks and three interceptions. Yeah, I'd say those are first-team all-district numbers.
Junior Cooper Kock and senior Riley Neumann were both second team choices last year. Kock played quarterback on offense and finished with 686 yards passing, 412 yards rushing and 16 offensive touchdowns. He was also a key defensive standout with 54.5 tackles, 44 solos, 3.0 TFL, 1.0 sacks and two interceptions. Neumann, a standout offensive lineman, was strong on the defensive end, too, with 40.5 tackles, 30 solos, 6.5 TFL and 4.0 sacks.
Honorable mentions Damon Ehlers and Cody Von Glan also return for their junior and senior seasons, respectively. Ehlers rushed for 483 yards and eight touchdowns while pulling in seven receptions for 114 yards. Ehlers also picked up 32.5 tackles, 24 solos, 10.5 tackles for loss, 2.5 sacks and a fumble recovery. Von Glan was a standout center on the offensive line last year while also finishing with 24.0 total tackles, 3.5 TFL, 1.5 sacks and a team-high two fumble recoveries.
OTHER OFFENSE: Ragaller, Kock and Ehlers made up most of the offensive production, so it will be great to have them all back. Sophomore running back Andres Cruz also had 53 yards rushing and is back. In fact, all but one player is returning on the entire roster. Kalon Cleveland and Luke Smith are also returning for senior seasons on the offensive line.
OTHER DEFENSE: Ragaller, Kock and Neumann made up the top three tacklers on last year's Rockets defense. Junior cornerback Cody Self had 37.0 total tackles to rank fifth while Ehlers and Von Glan were also in the top seven. Junior defensive tackle Jonathan Dose had a good year, too, with 17.0 total tackles, including 3.0 tackles for loss and 2.0 sacks.
Smith (10.5 tackles, 1.0 sacks, 0.5 TFL), junior Bret Hinners (3.5 tackles, 0.5 TFL), sophomore Timothy Dose (3.5 tackles), Cruz (2.5 tackles), junior Braeden Kirsch (1.5 tackles), Kalon Cleveland (1.5 TFL) and sophomore Kyelar Cleveland (1.5 tackles) also played on the defensive side for the Rockets last year.
FINAL WORD: Ar-We-Va had a wave against them last year with the inexperience and the tough district. This year, they're still in a tough district, but they have a lot more experience. They should be primed for a solid bounceback.
Audubon Wheelers – Last Year: 12-2 overall (8-Man District 8 – State Runner-up)
Coach: Sean Birks
ALL-DISTRICT RETURNEES: The Wheelers loaded up with all-district picks last season, but all but two of them were seniors. However, senior twin brothers Ethan Klocke and Joel Klocke did earn first and second team honors last season, respectively.
Ethan had team-highs with 44 receptions for 706 yards and 10 touchdowns last year while also rushing for 206 yards and two touchdowns. Defensively, he ranked second with 82.0 total tackles, 60 solos, 11.5 tackles for loss and 0.5 sacks. He also tied for the team lead with five interceptions and jumped on one fumble.
Brother Joel was also highly productive. He had 22 receptions for 218 yards and five touchdowns while also rushing for another 55 and one score. Defensively, though, he really shined with a team-best 99.0 total tackles to go with 66 solos and 1.5 tackles for loss.
OTHER OFFENSE: Junior quarterback Gavin Smith is back, and he probably won't be splitting any time this year. He threw for 846 yards and 14 touchdowns while also rushing for 217 yards and 11 more scores. He's primed to be one of the state's best 8-man quarterbacks.
Along with the Klocke brothers, he has plenty of options around him. Junior Braden Wessel is ready for a breakout, rushing for 90 yards, receiving for 48 and finding the end zone three times combined last season. Sophomore Carson Bauer (83 rushing) is another potential option this year for the Wheelers on offense.
The line was pretty deep last year, and there were some really, really good seniors on it. However, there were some then- and soon-to-be sophomores pushing those guys. In the junior-to-be class Jordan Schrader, Joey Schramm and Alex Foran were all listed on the OL a year ago.
OTHER DEFENSE: The defense is going to be tough to move against. With the Klocke brothers hunting down every single player with the ball, there leaves little room to maneuver. Smith (65.5 tackles, 48 solos, 4.0 TFL) was also fantastic in his sophomore season, but he's the only other returning player among the top 10 tacklers from last year.
Wessel (10.5 tackles), sophomore Gavin Larsen (80 tackles), senior Dakota Barber (5.5 tackles), Schramm (5.0 tackles, 1.5 TFL, 1.0 sacks) and sophomore Cooper Nielsen (5.0 tackles) also ranked among the top 15 tacklers. Juniors Garrett Christensen, Brandon Jensen, Rylan Hansen and Foran and sophomores Collin Bauer, Carson Bauer, Jay Remsburg and Grant Gleason also saw a bit of varsity time a year ago on defense.
FINAL WORD: They do lose some firepower. That's definitely true, but you can't overlook the fact that they also have a lot of experience returning. The trio of Smith and the Klocke brothers are going to be something to deal with on both sides of the ball, and the program is in strong, great shape that the other talent around them should do more than supplement them. They will be a district championship contender, no doubt.
Boyer Valley Bulldogs – Last Year: 4-5 overall (8-Man District 8)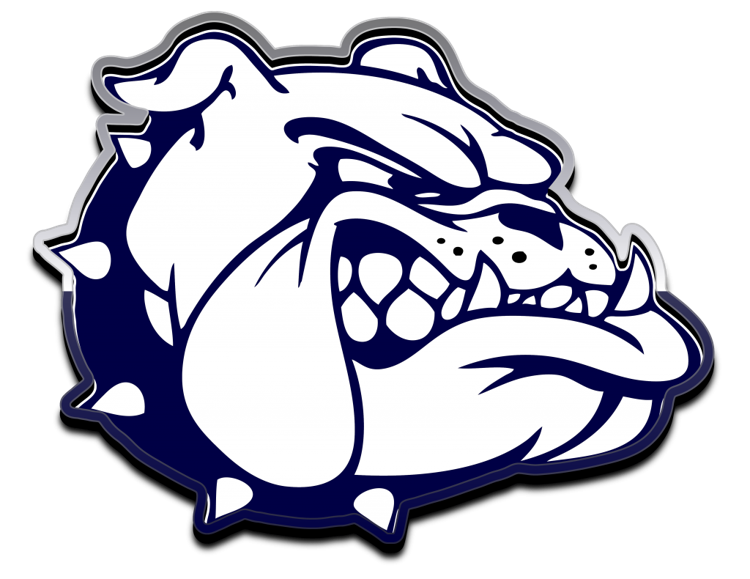 Coach: Cody Malone
ALL-DISTRICT RETURNEES: The Bulldogs are back with two all-district honorees, including first-team choice Gavin Reineke and second-team pick Michael Heffernan – both seniors.
Reineke threw for 1,461 yards and 18 touchdowns at quarterback last season while also rushing for a couple scores. He was also a bit of a contributor on defense with 3.5 tackles, but he is the one that butters the bread on offense. It'll be great for Boyer Valley to have him back for another season of starting.
Heffernan was one of the top defensive players on the team and in the district, finishing with 43.0 total takedowns, 23 solos, 3.0 TFL and 1.0 sacks. Heffernan also had two fumble recoveries and an interception to lead the team in takeaways.
OTHER OFFENSE: Reineke will be glad to have his top running back returning this year in senior Blake Katzenberger, who rumbled for 525 yards and seven touchdowns during his junior season. Senior fullback Jesse Soma is also back following a 109-yard season on the ground. Juniors Carsan Wood (38 yards), Trevor Malone (35 yards) and Jaidan TenEyck (27 yards) and sophomore Ethan Hanigan (15 yards) were others that contributed to the run game.
But the fact of the matter is, Boyer Valley is going to sling that ball around all over the place. The Berens brothers – last year's top two receivers – are gone, but TenEyck had 21 grabs for 230 yards. Senior Greg Mumm had 10 catches for 93 yards and two scores, and Wood (8 for 57), junior Adam Puck (4 for 27), Hanigan (3 for 39), Malone (2 for 12), Soma (2 for 18), Katzenberger (2 for 12) and sophomore Josh Gorden (2 for 34) also caught at least two balls.
A quick check of last year's roster also shows a couple of returning seniors that could make (or continue to make) an impact on the offensive line. Those guys are Cael Garrett and Cade Cunningham. Junior Jacob Kepford could be another in that regard.
OTHER DEFENSE: The top two tacklers on last year's defense will be gone and graduated, but there six that return among last year's top 10. Soma should lead the way after 48.5 tackles, 34 solos and 2.0 tackles for loss last season while Heffernan's numbers were right there in line with those.
TenEyck had a nice season at linebacker with 32.5 total tackles and 25 solos while Wood was strong in the secondary with 22.5 total tackles. Mumm (15.5 tackles, 1.0 TFL) and Katzenberger (14.5 tackles, 2.5 TFL) also ranked among the top 10, and junior Zack Petersen (7.0 tackles, 1.0 TFL), Gorden (7.0 tackles) and Malone (6.5 tackles) were all in the top 15.
Others that contributed defensively included seniors Eli Garside, Garrett and Nathan Gorden, juniors Puck, Kepford, Connor Kenkel and Jacob Allen and sophomores Hanigan, Zach Dunham, Drew Volkmann, Cael Beam, Cole Miller and Robert Gross.
FINAL WORD: The Berens brothers are going to be difficult to replace, and the Bulldogs might play a little bit of a different style this year, but that doesn't mean they can't at least replicate last season. Reineke is an experienced and talented dude at QB, and he has plenty of talent around him. The defense should also be experienced and strong. Look for another solid season from the 'Dogs.
Coon Rapids-Bayard Crusaders – Last Year: 8-2 overall (8-Man District 8 – State Qualifier)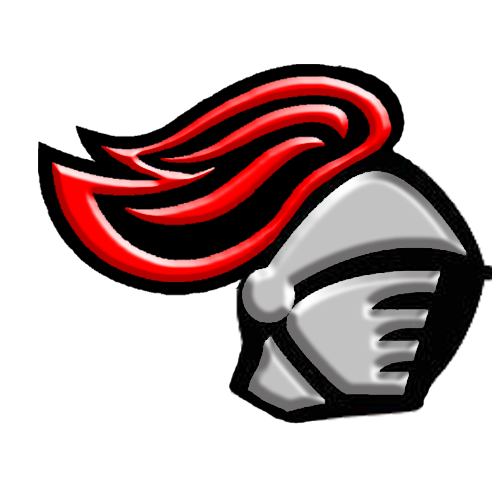 Coach: Chris Mohr
ALL-DISTRICT RETURNEES: The co-offensive player of the year Jeffrey Eagle and quarterback Peyton Clipperton are gone, but they bring back some hogmilies in the front of that offense.
Senior first-team choice Kale Pevestorf goes 6-foot-0, 220 pounds, and he made great use of that in pushing folks around all season. He also made a major impact on the defensive side of the ball with 53.0 total tackles, 17.0 tackles, 3.5 sacks and four fumble recoveries.
Both of their second-team picks are also returning in seniors Aaron McAlister and Josh Ramirez. McAlister was a strong offensive piece upfront while finishing with 48.0 total tackles, 10.5 tackles for loss and 1.0 sack to go with two fumble recoveries of his own. And Ramirez – at 6-foot-3, 240 pounds – is a menacing and intimidating figure to deal with. He also is plenty athletic with three receptions for 82 yards and a touchdown on offense while also finishing with 49.0 total tackles, 10.0 tackles for loss and 4.5 sacks. To add to his versatility, he was also their kicker and will probably be the primary punter this season.
OTHER OFFENSE: With those three guys shoving everybody around, you can put me in the backfield, and I might go for 1,000. The quarterback position looks like it might belong to junior Tanner Oswald, who threw seven passes last season for the Crusaders.
As for the backfield – an obviously important part of what CR-B likes to do – juniors Gabe Obert (149 yard, 2 TD last year) and Easton Hays (30 yards, TD) are the most experienced. Oswald (98 yards, 2 TD) will also figure into that rushing game as Clipperton did the last couple.
Throwing the ball is hardly a big part of what they like to do, but Ramirez is joined by junior Peyton Betts, Hays and Obert in grabbing at least one pass last year. Yes, that's right, Ramirez is the top-returning receiver.
We've already given you an idea of what the offensive line will look like for CR-B in 2020, but there's also a bunch of other rising seniors that wear some offensive line-like numbers. Gage Mandl, and Jeffrey Kracht are among those while Wyatt Wurzer – at a solid 5-foot-10, 225 pounds – is another that could be in that mix. But I'm mostly just guessing in that regard.
OTHER DEFENSE: The top FOUR tacklers are back for the Crusaders. Pevestorf, Ramirez and McAlister have already been mentioned, but Obert is the other. The junior had 49.5 tackles, 28 solos, 4.0 TFL and 1.0 sacks last season for CR-B.
Oswald (8.0 tackles), Hays (6.0 tackles), sophomore Lance Clyburg (5.0 tackles), senior Chance Andersen (4.5 tackles, 0.5 TFL) and Kracht (4.5 tackles) also ranked in the top 15 last season. Juniors Clark Sievers, Preston McAlister and Betts and sophomore Jacob Estrada also saw some varsity time last year on the defensive side of the ball.
FINAL WORD: I think a lot of people are going to see Clipperton and Eagle gone and think it's drop-off time for this program. They're lost, though. They're lost in the wilderness and don't have a clue. Unless they're reading this preview, of course. CR-B is loaded upfront. Frankly, it might be one of the best offensive and defensive lines you're going to see in the area, and that's going to go a long way in helping them chase a chance at a district championship.
Exira/Elk Horn-Kimballton Spartans – Last Year: 4-5 overall (8-Man District 8)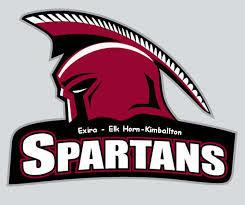 Coach: Tom Petersen
ALL-DISTRICT RETURNEES: Senior Tyler Petersen – a second-team choice last year – is the only returning all-district pick for the Spartans. He is also in a pretty important spot – quarterback. Petersen had 1,075 yards and 11 touchdowns passing while also rushing for 136. Defensively, he finished the year with 5.0 tackles and 1.0 tackle for loss. He also contributed to the special teams in serving as last year's punter.
MORE OFFENSE: Petersen loses his 800-yard rusher in Creighton Nelson, but look for sophomore Trey Petersen to have some sort of impact on the offense. He threw a few passes, rushed for 81 yards and had 14 receptions for 116 yards and a touchdown last year.
Senior Hunter Andresen is definitely going to be in the mix, too, as he had 10 receptions for 165 yards in his junior season. The only other bit of returning offensive production came from junior Dane Paulsen, who had one carry for three yards.
How about the Spartans up front? Well, the senior class has 6-foot-0, 215-pound offensive guard Wyatt Fahn that will likely have a big impact. Junior Jackson Shores is another that was listed last year as a guard and will return this season. But that senior class last year was pretty large and had no shortage of offensive line dudes.
MORE DEFENSE: The top five tacklers from last year's defense are gone and graduated, but they do have four of their top 10 coming back. Andersen is the top-returning guy there with 26.5 total tackles. Trey Petersen had 19.5 to go with 0.5 TFL, and junior Tyler Kingery finished with 12.0 total tackles.
Paulsen is also in that top 10 with 9.0 total tackles while Fahn (5.0 tackles, 1.0 TFL), Tyler Petersen and sophomore Braxton Marxen (2.5 tackles) were all in the top 15. Shores, sophomores Easton Nelson and Derrek Kommes and junior Aiden Potts were several others that got their names in a defensive boxscore at some point last year.
FINAL WORD: They had 10 seniors on a pretty salty team (just in a tough district) from last year. This year's senior class is going to be significantly smaller, but they are both pretty good players. Petersen and Andersen will have to lead the way as some of these other guys start to ingratiate themselves into the program.
Glidden-Ralston Wildcats – Last Year: 4-5 overall (8-Man District 8)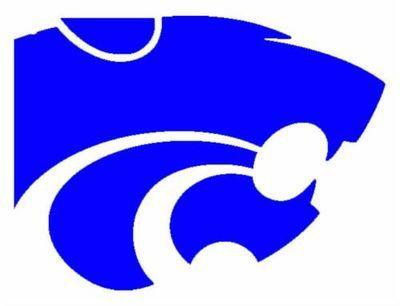 Coach: Cole Corson
ALL-DISTRICT RETURNEES: Brigham Daniel enters his senior season after a solid run doing a lot of different things for this program. Last year, he was the top receiver on the team with 44 receptions for 723 yards and 11 touchdowns while also throwing for 301 yards and rushing for 29. Daniel didn't play a lot of defense, finishing with 2.0 total tackles (both solos).
OTHER OFFENSE: It'll be interesting to see where they go with the quarterback position. Last year, five different players threw at least three passes. That reminds me of my NCAA 14 dynasty, frankly, but if they do pare it down to one dude it could be senior Kyle Olberding or sophomore John Whitver, who combined on 18 total passes last year.
I know Daniel has had some knee issues so you might see him stick to the outside rather than take on a running load. The top-returning rusher is junior Tyler Brant, who had 42 yards rushing on eight carries last season. Sophomore Holden Hein, junior Bryson Ertz, sophomore Evan Schoenherr, junior Bennett Janning, junior Caden Smith and sophomore Andrew Bennett all had minimal carries last year, too.
Smith was a pretty productive receiver in the Glidden-Ralston passing game, too, finishing the year with 15 receptions for 206 yards and a touchdown. If they want to go to the ground, I could definitely see him shifting to a running back slot. Brant also added three grabs for 31 yards.
My guessing glance at the offensive line roster shows senior offensive guard Bradley Anschutz potentially returning to the team. Maybe sophomore Dylan Olerich, too, but there are definitely holes to fill upfront. Again, that's just based on a roster glance and a guessing game.
OTHER DEFENSE: Six of the top seven tacklers from last year were seniors. The lone exception is Smith, who was listed at defensive end and had a prolific year with 51.0 total tackles, 6.0 tackles for loss and 1.5 sacks. Olberding – a linebacker – ranked in the top eight with 17.0 total tackles and 4.5 tackles for loss.
Anschutz was next with 12.0 tackles, and Brant finished last year with 5.0 total tackles. Daniel and juniors Brent Lloyd and Ertz also ranked in the top 14 last season for the 'Cats.
FINAL WORD: That's a pretty solid and productive nine-person senior class that leaves for the Wildcats. In addition, Kreg Lensch is no longer the head coach, and Cole Corson – in his attempt to coach every sport – takes over the head coaching duties. They only had three juniors last year, so they might be hurting in experience, but G-R always fields a solid, competitive team. This year should be no different.
West Harrison Hawkeyes – Last Year: 1-8 overall (8-Man District 8)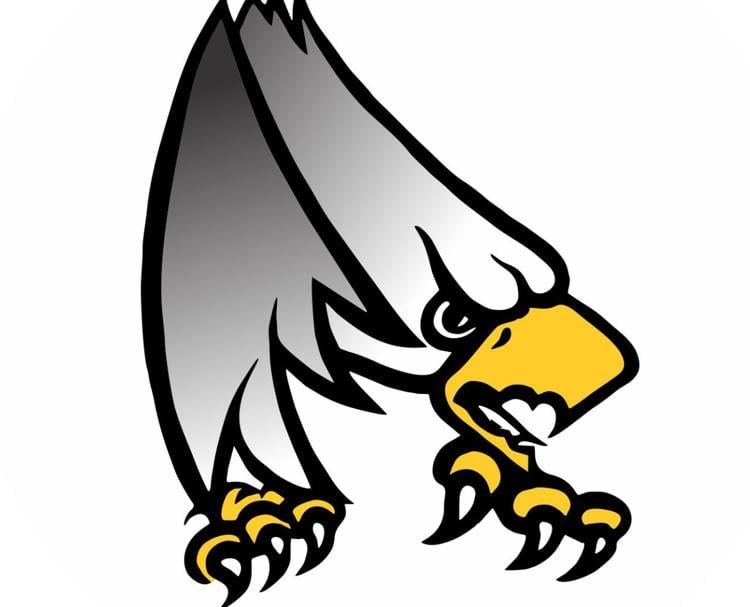 Coach: Andrew Steveson
ALL-DISTRICT RETURNEES: The Hawkeyes have a first team and a second team all-district choice returning to the fold this fall. Senior Grant Gilgen was the first-team pick, and he brings back a wealth of talents. He threw for 531 yards, rushed for 744, received for 70 and had 11 total offensive touchdowns. In addition, he was a big defensive standout with 41.0 total tackles and 36 solos while adding one interception.
Second-team pick and sophomore Sage Evans was all the rage on defense with 51.5 total tackles, 29 solos, 5.0 tackles for loss and 4.0 total sacks. He also led the team with two fumble recoveries and was listed as center on offense on his way to an all-district nod in his freshman season.
MORE OFFENSE: They're set at quarterback with Gilgen, who should pass and run and even receive if they need him to. Junior Gabe Gilgen is their next-returning rusher with 124 yards and two touchdowns to his name in 2019. He is also the top-returning receiver with nine grabs for 115 yards and a score.
Sophomore Walker Rife (88 yards rushing, 38 yards receiving) also had a productive season as a freshman while sophomores Koleson Evans (24 yards) and Brady Melby (1 reception) got a little bit of action as receivers last year.
Senior Brecken Pavlik is a load up front at 6-foot-4, 240 pounds and returns to the offensive line for the Hawkeyes. Senior tight end Braiden Weldon, I would imagine, is also an important piece in making the offense work.
MORE DEFENSE: Evans and Grant Gilgen were two of last year's top three tacklers while Rife (30.0 tackles, 1.0 TFL), Gabe Gilgen (27.0 tackles, 2.0 TFL, 2.0 sacks) and Pavlik (24.0 tackles, 2.0 TFL) all ranked in last year's top nine in tackles. Only Evans and Weldonreturn as others that had their hand in at least one tackle last year.
FINAL WORD: This team was better than their 1-8 record last year. Heck, they beat a solid Kingsley-Pierson team and were in a lot of games for at least two to three quarters. The tough news is that they lost nine seniors and only had three juniors on last year's team. They've got some good talent, but this district is pretty unforgiving.
Woodbine Tigers – Last Year: 4-5 overall (8-Man District 8)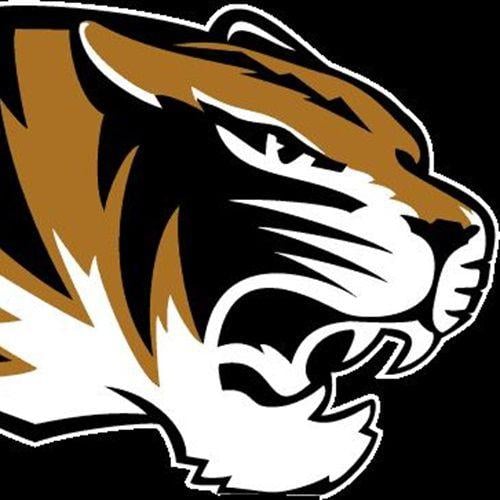 Coach: Dustin Crook
ALL-DISTRICT RETURNEES: First-team all-district BEAST Layne Pryor is a Division I football recruit and back for his senior year. He was on the receiving end of 64 passes for 1,044 yards and 21 touchdowns last season from his now-graduated brother Wyatt. And he had a HUGE year on defense with 122.5 total tackles, 9.5 tackles for loss and 1.0 sacks.
On the second-team all-district was another impressive beast of a talent in Dylan Hoefer, who had a sophomore season with 65.0 total tackles, 42 solos, 16.5 tackles for loss and 4.0 sacks. He also had two fumble recoveries, nabbed an interception, did the team's punting and had six receptions for 162 yards and two touchdowns.
MORE OFFENSE: Junior Cory Bantam will slide right into the quarterback duties with the graduation of the elder Pryor. Bantam got some looks last year when Pryor was injured and performed admirably with 364 yards passing and three touchdowns. He also rushed for 136 yards and two scores.
They lose a huge receiving threat in Brock Leaders, who actually led last year's team in receptions, but senior Caleb Wakehouse is a multi-threat running back with 428 yards rushing, 215 yards receiving and five total touchdowns. Junior Nathan Colwell had five grabs for 61 yards, sophomore Bernie Nelson pulled in four balls for 30 and another sophomore Cameron Kline did have one catch for 16 yards (and it was a touchdown).
Nelson is another potential running threat -- if/when they decide to do that – as he finished with 56 yards and a score on the ground. Junior Jerry Malone also picked up a couple carries for the Tigers last year.
Seniors Kail Brown, Kael Smith and Tanner Brooks are all returning seniors that look like they might have been and will be part of moving guys around upfront. Junior Sloan Smith could also have that capability. Again, these are just guesses with a quick glance at the roster as my evidence.
MORE DEFENSE: Pryor and Hoefer are two outstanding defenders that will help lead the Tigers again this season, and Bantam (43.5 tackles, 9.5 TFL) and Wakehouse (42.5 tackles, 2.0 TFL) were also in last year's top six in tackles.
Colwell (13.5 tackles, 1.5 TFL) and Kline (13.5 tackles) tied for eighth in that category, and senior Tanner Brooks (9.5 tackles, 1.5 TFL) had a solid contributory role on the defense, too. Junior Myles Barnum (8.5 tackles), Nelson (7.0 tackles), sophomore Max Nelson (5.0 tackles), junior Nathan Wright (4.5 tackles) and Brown (4.5 tackles) were also in the top 15 last year in tackles.
Throw in both Smiths, Malone and sophomores Payton McDonald and Colton Walsh as others that hit the defensive boxscore last year, and you have 16 of the 21 guys that had least half a tackle last year returning for the Tigers.
FINAL WORD: Speaking of a team that was way better than their record. When you lose your record-setting quarterback at any point in the season, it can definitely hurt. It did for Woodbine, but it actually might pay dividends for them this year with Bantam having experience. Nobody will expect him to do what Wyatt Pryor did, but he is very talented and can maybe even do some things Wyatt didn't. Don't sleep on Woodbine.
---
CONCLUSION: Hmmmmm…
This is a tough one. Audubon probably needs to be the pick. They have one of the best quarterbacks in the area and the heat-seeking missile twins returning after a state championship trip last year. Coon Rapids-Bayard, though, looks scary good upfront, even with the losses of two significant talents, and we've seen offensive and defensive lines just bludgeon folks enough on the road to success.
Ar-We-Va, Boyer Valley and Woodbine are fighting for my preseason No. 3 spot with a slight lean towards Woodbine. Meanwhile, Exira/EHK, Glidden-Ralston and West Harrison were all hit pretty hard by graduation, although plenty of talent remains in all three programs. This is another strong 8-Man District 8.
Send any questions, comments and/or concerns to dmartin@kmaland.com.