(KMAland) -- It's a Friday, so that means it's a Football Friday! We continue to push on with another district preview.
Today, it's a move back into 11-man football and into Class A with a look at Class A District 10. Here's a look at the previous Football Friday blogs:
Class 8-Man District 8 Football Preview
Class 3A District 9 Football Preview
Class 2A District 9 Football Preview
Class 1A District 9 Football Preview
Class A District 9 Football Preview
Class 8-Man District 7 Football Preview
Top rushing seasons of the past 12 years
---
CLASS A DISTRICT 10 FOOTBALL PREVIEW
IKM-Manning Wolves – Last Year: 6-4 overall (A District – State Qualifier)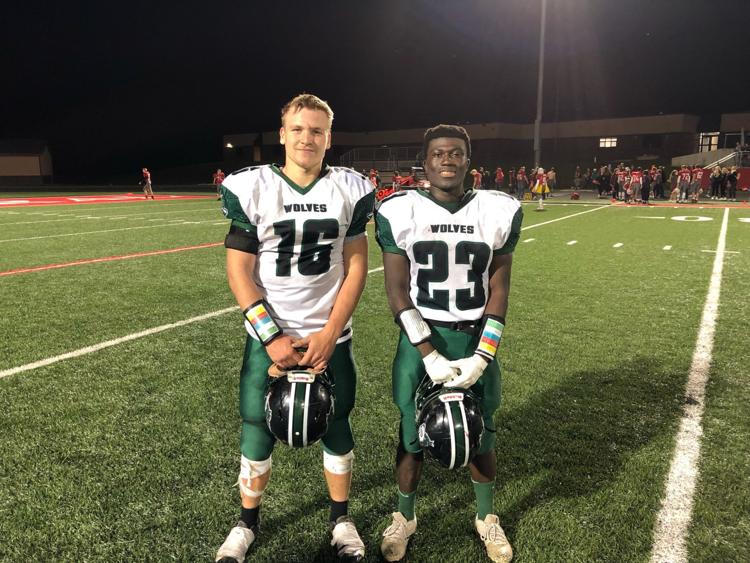 Coach: Tom Casey
ALL-DISTRICT RETURNEES: The Wolves have three first-team picks and three second-team picks returning to the fold. Senior Kyler Rasmussen was a first-team running back after rushing for 937 yards and 14 touchdowns during his junior season. He was also a key defensive player in finishing with 75 tackles, including 44 solos and six tackles for loss. Rasmussen was also the team's punter.
Junior Amos Rasmussen was also a first-team all-district running back last year for the Wolves. He went for 774 yards and nine touchdowns on the ground and was one of the top receivers on the team with nine grabs for 141 yards and a touchdown. Defensively, Amos had 33.5 tackles, 27 solos and 2.0 tackles for loss. He was also a first-team specialist, as he had a kick return for a touchdown and averaged 31.7 yards per return and did the kicking for the Wolves.
The other first-team choice last season was senior defensive lineman Brody Swearingen, who had a big year on the defensive side with 48.0 total tackles, 16 solos, 10.0 tackles for loss and 7.0 sacks. The dude was just wreaking all kinds of havoc in opponent's backfields.
On the second team was a trio of incoming juniors in quarterback Nolan Ramsey, defensive end Conner Halbur and linebacker Mitchell Kerkhoff. Ramsey commanded the offense well for the Wolves, throwing for 538 yards and four touchdowns. Halbur also had a big year on defense with 22.5 tackles, 11 solos, 4.0 tackles for loss and 2.0 sacks. Finally, Kerkhoff put up 58.5 total tackles, 24 solos and 6.0 tackles for loss. He also contributed a bit on offense with 12 carries for 38 yards.
MORE OFFENSE: So, the QB is back and the top two running backs are back, and that's not all. Senior Drew Doyel had 14 carries for 88 yards and added three receptions for 11, sophomore Cooper Irlmeier put up 29 yards on the ground and junior tight end Luke Ramsey had two catches for 41 yards and two touchdowns.
There are several offensive linemen that have graduated for the Wolves, so that part of the process might be up in the air a bit. Certainly, the 5-foot-11, 205-pound Swearingen will be one of the top OL in the district, and there appears to be a pretty big junior class on the OL that will definitely be in the mix. It'll be important since Coach Casey and the Wolves love their power running game.
MORE DEFENSE: Eight of the top 12 tacklers are back for a terrific Wolves defense, led by the Rasmussen brothers, Kerkhoff and Swearingen all in the top five. Doyel also had a good year at linebacker with 27.0 total tackles, 17 solos and 0.5 tackles for loss. Irlmeier was a standout on defense, too, at cornerback with 26.0 total tackles.
Halbur and Luke Ramsey (15.0 tackles, 10 solos, 4.5 tackles for loss) were also in that top 12 mix while combining on 8.5 total tackles for loss. Seniors Hayden McLaughlin, James Vega and Kamden Robinson, and juniors Tanner Crawford, Max Nielsen and Nolan Ramsey also contributed defensively last year.
FINAL WORD: The Wolves are primed for a big, big year. They started out slow against a really tough schedule last year, but that only made them better for the district run. This is the first team I'm previewing in the district, so I can't say for sure, but I would imagine Coach Casey's team will be taking aim at a district championship.
Logan-Magnolia Panthers – Last Year: 2-7 overall (A District 10)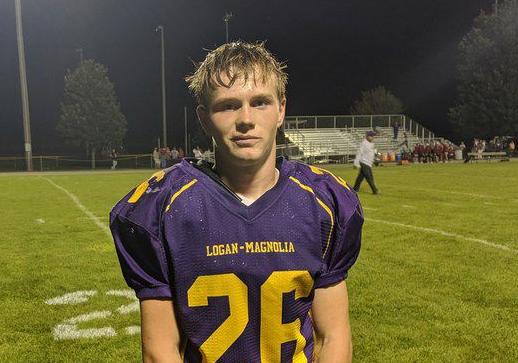 Coach: Matt Straight
ALL-DISTRICT RETURNEES: First-team all-district running back Gavin Maguire is coming off a strong sophomore season that saw him rush for 956 yards and eight touchdowns. Maguire is also the team's top-returning receiver, although the Panthers don't throw much if you haven't heard. Additionally, he was key on defense with 25.5 total tackles, 14 solos, 3.0 tackles for loss and 3.0 sacks, and he was the team's top kick returner.
There's some really good news for Maguire, too, because the Panthers also bring back second-team all-district offensive lineman Rex Johnsen and honorable mention offensive lineman Joe Hedger. Johnsen – a junior – had 29.5 tackles, 15 solos and 2.5 tackles for loss on defense, and Hedger – a senior – picked up 12.5 tackles and 1.5 tackles for loss. Of course, they also moved bodies on the offensive side – always an important factor in Lo-Ma football.
MORE OFFENSE: Junior Carter Edney looks to be the heir apparent under center for Lo-Ma. He figures to take over the reins from Gabe Walski, who has since graduated. That said, Edney did get a little bit of time last year in throwing five passes and rushing for 24 yards.
Along with Maguire, junior Dylan Oviatt is back in the backfield after rushing for 77 yards and a touchdown on 16 carries last season. Junior Brady Thompson added 63 yards on 11 carries, senior Jacob Fetter picked up 21 yards on seven carries and juniors Brody West and Sean Thompson also had one carry apiece. Fetter is the only other player with a reception returning – along with Maguire – as he had two for 25 yards.
On the offensive line, there are a couple of openings left by graduating seniors, including first team pick Barret Pitt. However, the incoming seniors have some depth to them in Cole Leonard, Klayton Dickman, Jarret Armstrong, Hedger and Colton Hemphill. Plus, 6-foot-8 senior tight end Tre Melby and juniors Johnsen and 6-foot-7 Tru Melby make for an imposing trio.
MORE DEFENSE: Five of the top nine tacklers from last year's team are coming back, although they have to replace the top two and three of the top four. Johnsen ranked third in tackles last year while Maguire was sixth. Fetter had 20.5 tackles and 15 solos in seventh, and junior Jordan Kerger (17.0 tackles, 8 solos) and senior Cole Leonard (14.5 tackles, 8 solos) are also in that top nine.
Hedger, Brady Thompson (10.0 tackles), Edney (9.0 tackles) and Oviatt (7.5 tackles) were also in the top 16 in tackles last year for Lo-Ma. Dickman (5.5 tackles), Tre Melby, West, Hemphill and Sean Thompson also saw some time on the varsity defense last year for Lo-Ma.
FINAL WORD: The last time Lo-Ma had a down season like last year's, they came back and won the dang state championship. I'm not saying that's what is going to happen here, but I do know that there is a ton of great talent, experience and, most importantly, physicality returning for Matt Straight's team. They're primed for a big bounce back.
Ridge View Raptors – Last Year: 1-8 overall (A District 2)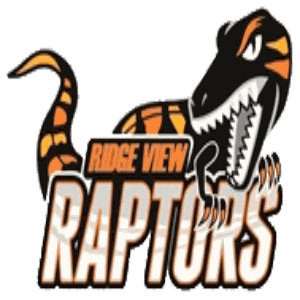 Coach: Dale Tokheim
ALL-DISTRICT RETURNEES: The Raptors bring back a pair of senior standouts that were second-team honorees last season. Tight end Kole Winkel had a team-high 24 receptions for 303 yards and a touchdown and added 11.0 tackles on defense. Meanwhile, Brecken Conover was one of their top defensive players at linebacker, finishing with 41.5 total tackles, 33 solos, 2.0 tackles for loss and 0.5 sack.
MORE OFFENSE: Junior quarterback Zander Ernst is returning under center after throwing for 561 yards. Obviously, his top target – Winkel – is back. So are all but three other receptions, including senior Caleb Kistenmacher, who had nine receptions for 118 yards, and junior Cade Harriman, who finished with five grabs.
Seniors Beau Blackmore, Colton Dutler and Gary Juelfs and juniors Cade Harriman and Aiden Martin also had at least one reception last year from Ernst. The top-returning rusher, meanwhile, is junior Brody Deitering, who went for 328 yards and three touchdowns. Dutler (291 yards), Harriman (101 yards), Juelfs (54 yards) and Kistenmacher (45 yards) also had double digit carries last season.
Potential senior options on the offensive line for Ridge View include Nic Cedeno, Conover, Ben Spina and Jack Henderson. There are also a bunch of juniors that could make an impact, including 6-foot-5, 309-pound offensive tackle Allen Roecker. They've got some big dudes, to be sure.
MORE DEFENSE: Ridge View is not hurting for experience here with 11 of the top 13 tacklers from last year returning. They do lose two of their top three with the lone exception being Conover. Blackmore had a nice year with 29.0 tackles at safety while Harriman had 28.5 total tackles and 3.5 tackles for loss.
Deitering (25.0 tackles, 2.5 TFL), junior defensive tackle Connor Naberhaus (24.5 tackles, 4.5 TFL, 1.0 sack), Kistenmacher (20.0 tackles, 0.5 TFL), junior defensive end Chayden Wright (19.0 tackles, 3.5 TFL, 1.0 sack) and Henderson (17.0 tackles, 1.0 TFL) were also in last year's top 10.
Ernst doubles up at linebacker and finished last season with 16.0 total tackles. Winkel, Martin, Juelfs, Dutler and junior Logan Pickhinke were also joined by other contributors Brady Clausen, Cameron Spina, Ben Spina, Kolton Luscombe, Owen Brent and Roecker in helping a bit on defense last year. In all, that's 20 of 23 players returning that had at least one-half tackle last year.
FINAL WORD: There's no doubt that Ridge View is going to be improved from last year. They had a young, inexperienced team in 2019, and I think the experience gained from that season should only prove to help them in 2020. How big will the step be? We're hoping to find out.
West Monona Spartans – Last Year: 2-7 overall (A District 10)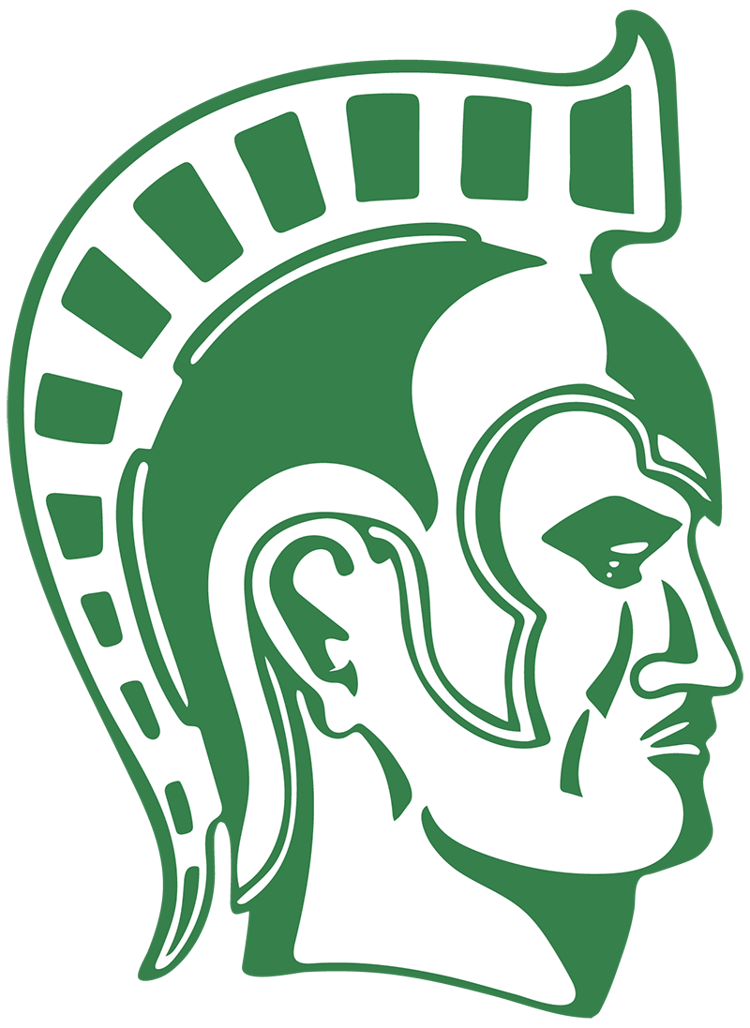 Coach: Drew Potter
ALL-DISTRICT RETURNEES: All six of West Monona's all-district choices – two on the first, two on the second and two honorable mentions – were seniors last year. So…
OFFENSE: The quarterback position was split between two players last year, but only one of them is returning. Junior JJ Lander, who might very well have a very famous pitching sister, had 425 yards passing and two touchdowns in his sophomore season.
Lander's top rusher – Darius Gashe – is gone, but senior Brady Wiggs had a very nice season at fullback in finishing with 501 yards and five touchdowns. Junior running back Danny Komarek will likely get more carries this year after 236 yards and three scores a season ago. Junior Kodiak Nelson (186 yards, TD) was also among the top rushers last season.
Junior Brad Bellis was quite explosive at receiver, finishing with 19 receptions for 304 yards and two touchdowns. And he did that in what is largely a running offense. Wiggs also had 10 receptions while Nelson grabbed four, including one for a touchdown. Komarek, Lander and junior Carter Nichols also had at least one reception last year.
The senior offensive linemen are sparse for the 2020 Spartans it appears. Just based on a quick glance at the QuikStats roster, Eli Murray is the only returning senior that was listed as an offensive lineman last year. That means the juniors will be key with guys like Nathan McMinamen, Megaeska Kalskett and Sendeska Kalskett potentially making moves here.
DEFENSE: Speaking of the junior class, they are going to be plenty important on this year's defense. Wiggs – a senior – had a great defensive year, ranking second on the team with 36.5 total tackles and nabbing 4.5 tackles for loss from his linebacker position.
Outside of him, look for the juniors to be key. Defensive end Devin Monahan finished with 31.0 total tackles, 20 solos, 8.0 tackles for loss and 1.5 sacks, and Bellis had 29.5 tackles, 19 solos and 0.5 TFL. Nelson added 28.0 tackles while Lander (23.0 tackles, 0.5 TFL) and Komarek (20.5 tackles, 1.5 TFL) had strong defensive years.
Some others to look for this year include Murray (7.5 tackles, 0.5 TFL) in the senior class, and juniors Nichols (8.5 tackles), M. Kalskett (5.5 tackles), S. Kalskett (0.5 TFL), McMinamen and Cole Halverson and sophomores A'ryan White, Kaden Broer (1.0 TFL), Johnny Fester and Grant Russell.
FINAL WORD: There are definitely some important seniors gone, and there were only three juniors listed on the roster last year, so the next wave is going to come from last year's sophomores. There's an abundance of numbers in that class, and that's always a positive. It'll be interesting watching them moving forward.
Westwood Rebels – Last Year: 7-3 overall (A District 10 – State Qualifier)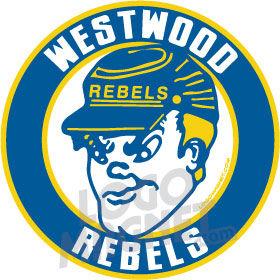 Coach: Cass Burkhart
ALL-DISTRICT RETURNEES: Westwood had some really impressive seniors last season, and there were seven of them that picked up some form of all-district nod. But how about first-team all-district linebacker Jackson Dewald – a sophomore! You have to be some sort of freak to nab a first-team nod as a freshman, and Dewald finished last year with 63.5 total tackles, 48 solos, 15.0 tackles for loss and 2.0 sacks. He also had his hands on three turnovers – two fumble recoveries and an interception.
Senior running back Jayden McFarland was also picked to the second team last year. He finished with 404 yards rushing and four touchdowns while also pulling in four receptions for 122 yards (30.5 yards per catch!) and two touchdowns. McFarland also had a key role on defense with 25.5 tackles, 19 solos and 2.0 tackles for loss.
MORE OFFENSE: First-team all-district quarterback Carter Copple is gone, so the big question mark is under center. The only other player that was listed at QB last season was incoming sophomore Lawson Haveman. Is it his job then? We'll see.
At least the new QB will have a solid running back returning in McFarland, who ranked third on the team in carries last year. Look for senior Dillion Hunter and sophomore Dayne Hunter to also see more carries after combining for 14 last season.
The running back position is pretty paramount in this offense, as they don't throw the ball a whole lot. When it comes to receiving, the elder Hunter added two receptions for 19 yards, and those are the only two returning catches from last year.
Another key part of any Westwood offense is the offensive line, which lost three all-district choices from their senior class. This year's senior Jacob Leonard is the only listed rising senior that was an offensive lineman last year. Adam Brouillette, Thorin Roden and Caleb Drees are junior offensive linemen that could or did figure in.
MORE DEFENSE: Five of the top six tacklers from last year were in the senior class with Dewald as the only exception. There were two others from that class in the top 11, but Dillion Hunter had a nice season with 32.0 total tackles and 4.5 tackles for loss.
McFarland added 25.5 tackles and 2.0 TFL while Leonard had a big year himself with 20.0 tackles and 4.0 TFL. Senior Kolton Rodgers (10.5 tackles), Rodne (2.5 TFL), junior linebacker Bostyn Hanner (6.0 tackles) and sophomore Bryson Martindale (3.0 tackles) also ranked in the top 15 last.
Others that saw some defensive time included juniors Drees, Derek Gilbert and Brouillette and sophomores Dayne Hunter and Dylan Waite.
FINAL WORD: The Westwood program is humming along with another state playoff appearance last year. They lost some pretty important seniors, but it wasn't a huge group – just a highly productive group. Both the 2021 and 2022 seniors had six on the roster last year, and they will look to keep the tradition alive. I think they have a better than average shot of doing just that.
Woodbury Central Wildcats – Last Year: 10-2 overall (A District 10 – State Semifinalist)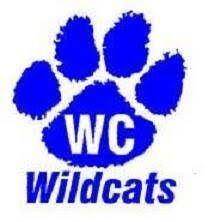 Coach: Kurt Bremer
ALL-DISTRICT RETURNEES: To the victor go the spoils. Woodbury Central had seven first-team all-district picks last year, and three of them are back in seniors Ty Dennison, Gaige Heissel and Beau Klingensmith.
Dennison was a pick on the offensive line in leading a highly productive, explosive and balanced offense. He also had a strong year on defense with 20.0 tackles, 7.5 tackles for loss, 2.5 sacks and two fumble recoveries. Both Heissel and Klingensmith had huge years on defense, too, with Heissel going for 76.0 tackles, 16.0 TFL, 3.0 sacks and two fumble recoveries at linebacker, and Klingensmith had 30.0 tackles, 23 solos, 2.0 TFL, two fumble recoveries and a team-high four interceptions at defensive back.
Senior quarterback Jase Manker was also an all-district choice on the second team. He finished with 2,135 yards and 21 touchdowns passing, as well as a rushing touchdown, in leading the Wildcats offense.
MORE OFFENSE: Manker is the big name here. He has the potential of being an all-state quarterback this season after the big numbers last season, and he will likely lean on Klingensmith as his top receiver. Last year, as the No. 3 option, Klingensmith had 22 receptions for 439 yards and five touchdowns.
Junior Carter Bleil (7 receptions, 98 yards), senior Cane Schmitt (2 TD) and sophomore Max McGill are three others that had at least two receptions last season. McGill – a running back – could take over the load in the backfield with the loss of their top three rushers. He had 194 yards on 44 carries during his freshman season. Junior Luke Paulsen is another running option after finishing with 20 carries for 82 yards.
While Dennison leads the offensive line, there are several other seniors that could also keep things rolling upfront. For example, there's 6-foot-4, 303-pound Warren Smith and6-foot-1, 279-pound John Groetken that could factor in.
MORE DEFENSE: Here's the scary thing. This defense was really good last year, and they bring back seven of the top 11 tacklers from the 2019 team. Heissell was the team's top tackler while Klingensmith ranked fifth. McGill had a big year with 29.5 tackles and 2.0 tackles for loss, and Smith was outstanding with 27.0 tackles, 8.0 tackles for loss and 5.5 sacks.
Senior cornerback Brackett Locke was strong with 21.5 tackles, and Dennison was also among the team's top 10 tacklers. Junior Kaleb Bleil was among the top 11 with 18.0 tackles and 1.0 tackle for loss. Carter Bleil added 17.5 tackles and 2.0 tackles for loss, and Schmitt had 11.0 total tackles. Groetken added 9.0 tackles, 3.5 tackles for loss and 2.5 sacks.
Several others that got some varsity time could also factor in this year. Senior Charlie Polkinghorn and juniors Paulsen, Dallas Kluender, Aidan O'Mara, Carter Ploen and Wyatt Ofert all had at least one tackle in a boxscore last season.
FINAL WORD: Woodbury Central was really, really good last year, and they lost quite a few standouts. That said, they also bring back a ton of talent that should help them rank among next season's top 5-8 in the state in the preseason while also battling for another district title.
---
CONCLUSION: Woodbury Central won this district last year, but it has since added another 2019 district champion in IKM-Manning. Both are returning a bunch of experience and talent, and I figure the district championship will come down to this matchup.
That said, Logan-Magnolia and Westwood provide a couple of other sleeper options. For the Panthers, they are ultra-focused on bouncing back from a two-win season while Westwood has had plenty of recent success to build on. And hey, last year this district sent three teams (Woodbury Central, Westwood and Tri-Center) to the playoffs.
Send any questions, comments and/or concerns to dmartin@kmaland.com.