(KMAland) -- Football Friday is back with another area district preview. Today, it's a move up into Class 1A District 7 football, where the POI's Central Decatur and Mount Ayr reside.
Here's a look at the previous Football Friday blogs:
Class A District 10 Football Preview
Class 8-Man District 8 Football Preview
Class 3A District 9 Football Preview
Class 2A District 9 Football Preview
Class 1A District 9 Football Preview
Class A District 9 Football Preview
Class 8-Man District 7 Football Preview
Top rushing seasons of the past 12 years
---
CLASS 1A DISTRICT 7 FOOTBALL PREVIEW
Central Decatur Cardinals – Last Year: 5-5 overall (A District 8 – State Qualifier)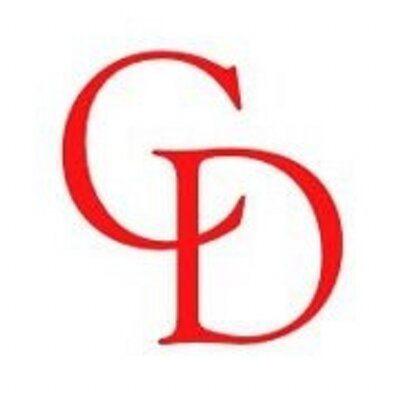 Coach: Jon Pedersen
ALL-DISTRICT RETURNEES: Central Decatur brings back six players that received some form of all-district honor last year on their way to winning A-8. Senior Haden Leymaster was one of the top receivers in the area with 49 grabs for 630 yards and nine touchdowns. He also had 16.5 total tackles and tied for the team-high with five interceptions on defense.
Junior Colton Barnes was an all-district nominee for his play on the offensive line. Barnes also had a major impact on the defensive side with 44.5 total tackles, 10.0 tackles for loss and 3.5 sacks. Speaking of defense, junior defensive lineman Tegan Carson had 32.5 total tackles and 8.5 tackles for loss on his way to all-district honors.
Junior Matthew Boothe is going to be a huge piece for the Cardinals again this season after picking up an all-district nod at defensive back. He had 14.5 tackles and tied with Leymaster for the team-high with five interceptions while also playing a key role as a returner and punter on special teams. His biggest role this year, though, might be under center, as he had 782 yards passing and nine touchdowns against just two interceptions while splitting time with the graduated Cole Pedersen – now with Iowa State.
Devin Adams was an all-district defensive utility player last year for the Cardinals. He had 39.5 total tackles, 5.0 tackles for loss and 1.5 sacks while also grabbing an interception, working as the primary kick returner and playing a role on the offensive side (124 rushing, 156 receiving, 5 total TD).
Senior linebacker TJ Fallis had a big year on defense last season, finishing his junior season with 43.5 total tackles, 7.5 tackles for loss and 2.0 sacks. Fallis, who also had an interception and a fumble recovery, also had a role on offense with three receptions for 41 yards.
MORE OFFENSE: Certainly the loss of Pedersen takes away a lot of production, but the things he was doing were being split by some others that return. Boothe at quarterback, Adams rushing and receiving and Leymaster receiving are examples of that. Other than that trio, we could see sophomores Champ Walker and Gunnar Smith step into some larger roles this year.
Walker had 85 yards receiving and a few chances on the ground while Smith also had some time under center. Fallis, junior receiver William Gillis and sophomore tight end Jack Scrivner are a few others that could be important pieces on the offensive side of the ball.
As for my always inexact science of surveying last year's roster for linemen that could play a role, Barnes and Carson are definitely two big returnees there already mentioned. Seniors Ethan Bundt and Kyler Hunt (we'll call it the Bundt and Hunt connection) and junior Chrys Hanscom could also be potential standouts here.
MORE DEFENSE: Six of Central Decatur's top 11 tacklers are returning this season. Barnes, Fallis, Adams, Carson, Gillis (21.5 tackles, 5.5 tackles for loss) and Leymaster are those six and should definitely be big contributors on a very strong D this year. They look especially strong upfront and in the secondary.
Boothe, Smith (8.0 tackles, 1.0 TF) and Walker (5.0 tackles) were also among the top 16 tacklers last year. Senior Chance Bly, Hanscom, senior Nick Payne, junior Tyke Hullinger, Hunt, Bundt, Scrivner and sophomore Tyler Fallis are others that contributed in some form last year on defense.
FINAL WORD: Cole Pedersen was one of nine seniors that helped the Cardinals recover from a tough start to the season on their way to winning the district championship. However, this is still a team that could do more than contend for another. The talent and experience remains, as you read, and Coach Pedersen knows a thing or two about winning. I expect they will keep doing just that.
Colfax-Mingo Tigerhawks – Last Year: 3-6 overall (1A District 7)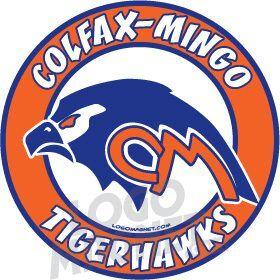 Coach: Jeff Lietz
ALL-DISTRICT RETURNEES: Colfax-Mingo has four returning players that earned some form of all-district award last year. There were two second-teamers in senior wide receiver Zach Steenhoek and junior offensive lineman Grant Alexander and two honorable mentions in senior offensive lineman Andrew Gorman and junior linebacker Justin Myers.
Steenhoek had 24 receptions for 597 yards and five touchdowns during his junior season while also providing 16.0 tackles and two each of fumble recoveries and interceptions on the defensive side. He was also their primary kick returner with an average of 19.9 yards, including one touchdown.
The 6-foot-2, 248-pound Alexander had great success on the offensive line last season while also playing a small role on the defensive side (1.5 tackles). Gorman (6-1/260) was another standout on the o-line and finished with 8.0 tackles, 2.0 tackles for loss and 1.0 sack on defense. Myers was one of the team's top tacklers with 42.5 total tackles and 23 solo tackles for loss.
MORE OFFENSE: The quarterback position is up in the air after the graduation of Brady Berkey, who had a really nice year of passing. I can't forecast who will be his replacement, either, as there are no other players on last year's roster listed at QB. Additionally, the only other player that threw a pass – Trystin Ross – was a senior tight end on last year's roster. So….
I do know that they bring back senior running back Jayden Horrach, who had a big year with 1,007 yards and 12 touchdowns on the ground. He will more than likely be a focal point of the offense – along with Steenhoek. Junior Tanner Gorman also produced 111 yards rushing.
Ross was the team's leading receiver last year, and Steenhoek should step right into that role this season. Horrach also had 12 receptions, and those are the only other returning catches from 2019.
On the offensive line, Andrew Gorman, AJ Gibson, Andres Villegas, Matthew Warrick and Brode Nichol are among those that were juniors last season and listed along the offensive line. Alexander, of course, is another that had a big year there during his sophomore season.
MORE DEFENSE: The Tigerhawks defense brings back 10 of their top 15 tacklers from a year ago. They did lose their top two, but Myers, Villegas (38.5 tackles, 5.5 TFL, 3.5 sacks) and junior Colton Lind (23.0 tackles, 2.0 TFL) were all in the top six. Tanner Gorman (21.5 tackles), Horrach (21.0 tackles, 8.0 TFL) and Steenhoek were also in the top 11.
Nichol (13.5 tackles, 2.5 TFL), junior Kenny Schlosser (12.5 tackles, 1.0 TFL), Andrew Gorman and junior Seth Johnson (4.5 tackles, 1.0 TFL) all had at least one full tackle in the backfield. Others that contributed some form of production last year on the varsity defense are senior Colton Hernandez, sophomore Nate Jones, sophomore Tevin Wamsher, junior Shane Aikin, sophomore Kenneth Craig and junior Cole Bracewell.
FINAL WORD: While the quarterback and top receiver – a hugely productive combo – are gone, Colfax-Mingo might actually be better this season. The reason I say that is because of all the dudes upfront that got experience last season. As mentioned, there were even a couple of them that had success. Plus, the defense is stacked up with a lot of returnees.
Interstate 35, Truro Roadrunners – Last Year: 5-4 overall (1A District 7)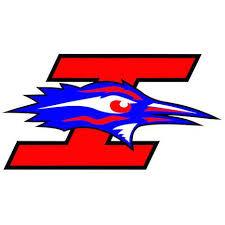 Coach: Mike Stuart
ALL-DISTRICT RETURNEES: Three first-team all-district picks are back for the Roadrunners, including junior offensive lineman Ryley Snell, senior defensive lineman Caleb Hobart and junior defensive back Logan Cassady.
Along with his work on the offensive line, Snell was strong on defense, too, with 24.0 total tackles and 16 solos. Hobart, meanwhile, was a beast on that side of the ball with 40.0 total tackles, 29 solos, 9.5 tackles for loss, 4.0 sacks and two fumble recoveries. Cassady was a big two-way player for I-35 with 35.5 tackles and two interceptions on defense, 546 yards and eight touchdowns rushing on offense and was a key kick and punt returner (with one touchdown return).
On the second team last year was junior wide receiver Jace Bedwell, who had 11 receptions for 256 yards and two touchdowns and added 34.0 total tackles and 26 solos with an interception on defense. Senior linebacker Cristian Roquet also had a big year last season as a junior with 45.0 tackles, 6.0 tackles for loss and 4.5 sacks on his way to second-team all-district honors.
Yet another important defensive standout in the secondary is senior Dustin George, who nabbed second-team honors while finishing with 21.5 tackles, two interceptions and a fumble recovery. He also had a pair of touchdown receptions and 197 total yards receiving on offense.
Finally, senior receiver Jace Hildebrand picked up honorable mention honors last year after 13 receptions for 75 yards on offense and 18.5 tackles on defense. He was also a key kick returner on the I-35 special teams.
MORE OFFENSE: They are definitely going to miss quarterback Joey Bregar, who graduated after a great two-way career. The new quarterback is only speculation at this point, too, as I-35 did not list positions on QuikStats last year. Further, Bregar was the only player that attempted a pass.
They lose their top rusher in Jack Smith, but Cassady is ready to go to handle most of the load this season. Juniors Chase Darst and Austin Waybright and Hildebrand also had at least one carry last year. And Bedwell, George, Hildebrand and Cassady figure to make up most of the pass-catching, as the only players that return in that category.
Without positions, it makes it a bit more difficult to guess on the offensive line, but between jersey numbers 50 and 80 there are seniors Roquet, Hobart, Sam Vonnahme and Josh Sandusky that could be contributors upfront.
MORE DEFENSE: The I-35 defense brings back a ton of experience, despite the loss of last year's district defensive player of the year (Bregar). Eight of last year's top 11 tacklers are back, led by Roquet, Hobart, Cassady, Bedwell, Vonnahme (24.5 tackles, 6.5 TFL, 4.0 sacks), Snell, George and Hildebrand.
There is depth here, too, with Darst (7.5 tackles, 1.0 TFL) and junior Cade Ward (5.0 tackles, 1.0 TFL) coming back within the top 16, and sophomore TJ Duff and Logan Wearmouth joined by Sandusky in returning to the fold after some form of defensive production from last year.
FINAL WORD: They have a big hole to replace in Bregar and some of the other seniors. However, that defense is jampacked with experience and talent and will be very tough to score on. As the offense tries to find its way without a few of their top players from 2019, the defense should lead the charge for a team that could contend for a district title.
Mount Ayr Raiders – Last Year: 7-3 overall (1A District 8 – State Qualifier)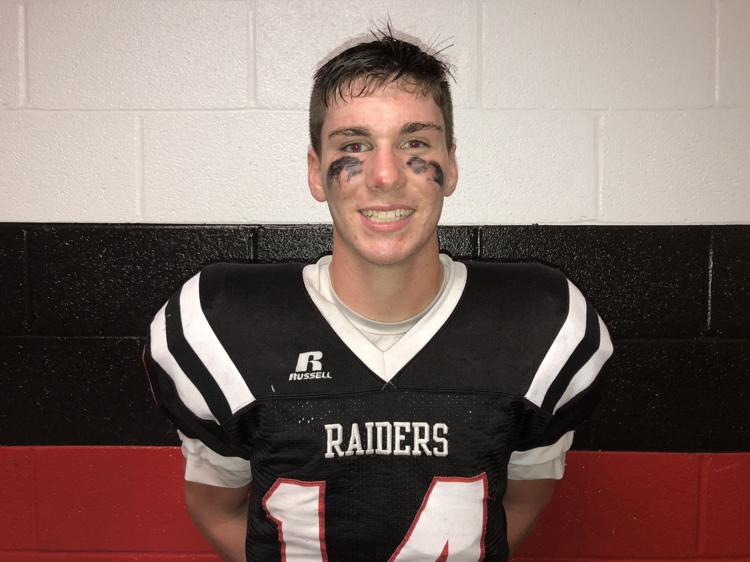 Coach: Derek Lambert
ALL-DISTRICT RETURNEES: Mount Ayr had a big senior class and lost a pretty solid group that earned some form of all-district nod. However, senior defensive back Trae Ehlen is back after a first-team pick last season. Ehlen had 34.5 total tackles and 18 solos while ranking second on the team with four interceptions. He was also a key kick returner (17.0 yards per return), had one punt return and had 41 yards receiving.
Also on the first team is returning senior quarterback Payton Weehler. He was terrific all season with 1,511 yards passing, 308 yards rushing and 16 total offensive touchdowns. Weehler also had a nice year on defense with 22.5 total tackles, 12 solos and 2.0 tackles for loss.
Seniors Rhett Larson and Dawson Swank were both named honorable mentions last year following strong junior years. Larson was key on both lines, including finishing with 20.0 total tackles and 3.0 tackles for loss as a junior. Swank had a strong two-way year with 247 yards rushing and three touchdowns with nine receptions for 172 yards and another score on offense. On defense, he had 24.0 tackles, 20 solos, 1.0 tackle for loss, two fumble recoveries and two interceptions. Further, he had seven kick returns for 103 yards.
MORE OFFENSE: As usual, Coach Lambert's running and receiving game was well-balanced. Weehler's 308 yards led last year's team while Swank's 247 was third. Juniors Austin Cole, Jace Grose, Adler Shay and Keaton White and sophomores Jaydon Knight, Braydon Pierson and Jaixen Frost also had between one and eight carries last year for the Raiders.
The Weehler-Dawson Frost connection will be no longer this year, and QB1 also loses his other three receivers in their top four. Swank is the top-returning receiver while Ehlen and Shay combined for eight receptions. Could there be a new Weehler-Frost connection in the incoming sophomore Jaixen, who is also the backup QB?
On the offensive line, Larson is joined in the senior class by the likes of Seth Shelman, Riley Maudlin and Donovan Morales, but there are a few seniors from last year that will have to be replaced on that line.
MORE DEFENSE: Even with a healthy graduating class, Mount Ayr has a pretty solid core returning on defense. Ehlen is the top-returning tackler while Shelman also had a huge year with 27.0 tackles, 10.0 tackles for loss and 4.0 sacks. Shay finished with 24.5 tackles, and Swank, Weehler and Larson were also among last year's top 11 tacklers.
Junior Cody Larson should be primed for a big year after 13.5 tackles, 3.0 tackles for loss and 1.0 sack. Cole (12.0 tackles, 1.0 TFL), Morales (12.0 tackles, 2.0 TFL) and senior linebacker Erik Trujillo (12.0 tackles) finished last year in the top 16 tacklers. Others that saw some time last season include senior Bryce Shaha, junior Will Strange, Maudlin, Knight, Frost, Pierson, Grose and White.
FINAL WORD: If you count Central Decatur (I do), this is only the second team that returns their quarterback from last season. And it was a first-team all-district QB, so they are in very good shape in that regard. Of course, the senior class was really, really good, and he will have to find new weapons around him. That said, the defense is also in good shape, so I would expect a typically strong season for the Raiders.
Pella Christian Eagles – Last Year: 5-5 overall (1A District 7 – State Qualifier)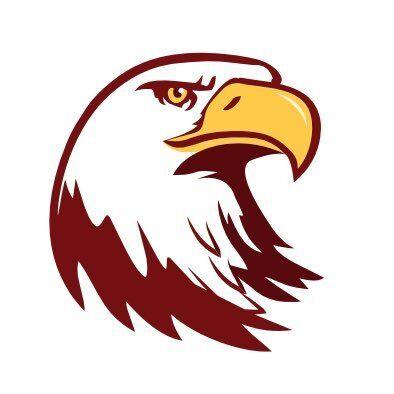 Coach: Richard Kacmarynski
ALL-DISTRICT RETURNEES: There were some big losses on this team, including last year's offensive player of the year in 1A-7, Dan Jungling. They do bring back one first-team pick, though, in senior defensive standout Luke Mulder. Mulder had 61.0 total tackles, including 52 solos, 15.5 tackles for loss and 4.5 sacks in a strong defensive year. He also had 85 yards receiving on offense.
Second-team honors last year went to senior offensive lineman Grant Alsum, sophomore kicker Jack Fancher and junior defensive back Bennett Spronk. The 6-foot-1, 250-pound Alsum appears to have purely been an offensive lineman last year and should lead the charge again this year in that regard. Spronk led the secondary in 2019 with 30.5 tackles and 28 solos while also contributing on offense with 95 yards rushing, 201 yards receiving and four offensive touchdowns.
Senior linebacker Cody Boender is yet another returning all-district pick as he was named honorable mention. Boender had 23.5 total tackles, 17 solos, 5.5 tackles for loss and 2.0 sacks. He was also a key punt returner with 31.8 yards per return on nine attempts. He was also a contributor on offense with 286 yards and two touchdowns on the ground while grabbing five receptions for 28 yards.
MORE OFFENSE: With the loss of Jungling, there will be a new guy in charge under center. Spronk threw a couple passes last year, but it's unclear in what capacity that was. Sophomore Beau Bush is listed at quarterback and threw one pass, so he could be in the mix at the position in 2020. Junior Lucas Hol is another that is listed at the QB spot.
Jungling was the team's top rusher, and they lose two of their other top four guys there, too. Boender is the top-returning rusher while sophomore Isaac Kacmarynski had 121 yards of his own on the ground. Spronk, Mulder and Bush also had between 28 and 95 yards rushing last year.
Spronk is the top-returning receiver for the Eagles while junior Eric Mulder had eight receptions for 85 yards. Senior Caden Van Dyke (6 receptions, 70 yards) and Boender are the other two returning players that had at least five receptions.
Pella Christian appears to have a number of options in their senior class that can play on the offensive line. Logan Zylstra, Zach De Vries, Devin Rus, Jon Stoltzfus, Alsum, Ben De Boef and Jaren De Bruin are all seniors and all listed as offensive linemen. They might just be pretty, pretty good in the pipeline.
MORE DEFENSE: Luke Mulder was last year's top tackler and should be that once again this season. He is one of seven that are returning among their top 11 tacklers from the 2019 team. Spronk, junior Drew Geetings (30.0 tackles, 2.0 TFL, 1.0 sack), Boender, Hol (17.0 tackles, 1.0 TFL), senior Ethan Milligan (13.0 tackles, 2.0 TFL) and Eric Mulder (12.5 tackles, 1.0 TFL) were also among the top 11.
Van Dyke (11.5 tackles), junior Logan Kelderman (10.5 tackles, 3.0 TFL), Kacmarynski (10.5 tackles), senior Kyle Branderhorst (10.0 tackles, 1.0 TFL), senior Justin Horn (8.0 tackles), senior Ty Hugen (6.0 tackles) and junior Caleb Belzer (5.5 tackles) provide plenty of depth for this year's D. Stoltzfus, sophomore Toby Vander Molen, sophomore Austin Van Soelen, Fancher, Rus, junior Brandt Vander Hart, sophomore Hayden Te Grotenhuis, sophomore Caden Albright and De Boef also found their way into a defensive boxscore at some point last year.
FINAL WORD: Jungling is a huge hole, and he won't be easily replaced, considering all of the big things he did for last year's team. However, Pella Christian is a self-sufficient program that tends to plug-and-place regardless of who or how many graduate. They're also deep and talented on defense, so I would expect they will be a contender for the district championship and playoffs.
Pleasantville Trojans – Last Year: 5-4 overall (1A District 7)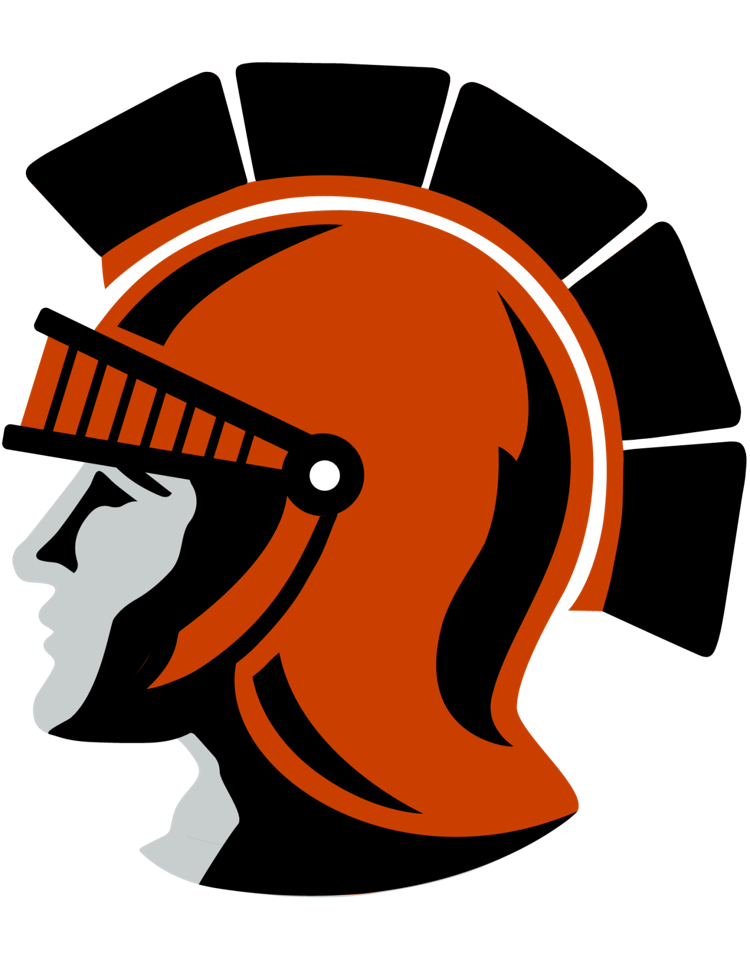 Coach: Mack Jorth
ALL-DISTRICT RETURNEES: This list starts with returning first-team all-district linebacker Isaac Mann, who enters his senior season after a big junior year with 49.5 total tackles, 14.5 tackles for loss and 1.5 sacks. He also had a good year on offense with 358 yards rushing and five touchdowns to go with eight receptions for 93 yards.
On the second team last year was junior running back Jake De Joode, senior offensive lineman Matthew Kauffman and senior defensive back Caylor Clark. De Joode was honored for his play at running back, but he did a lot of different things in his sophomore year, finishing with 99 yards rushing, 18 yards receiving, 16.0 total tackles, 3.5 tackles for loss and 2.0 sacks.
The 6-foot-2, 240-pound Kauffman was a key offensive lineman for the Trojans last year, but that's hardly it. He also had 18.0 total tackles, 6.0 tackles for loss and 2.0 sacks on the defensive side. Clark was all over the place, too, in finishing with 21.5 tackles, 1.0 TFL and sack to go with a team-high four interceptions. Plus, he threw for 401 yards and rushed for 140 as the team's QB1.
MORE OFFENSE: Clark will handle things under center again this season while they will have to find a way to replace near-1,800 yard rusher Cale Anthony, who has since graduated. Mann is the team's top-returning rusher while Clark is right behind him and De Joode is right behind them.
Juniors Jacob Hiemstra, Bristol Huyck and Kitt Lundy are a trio that could see plenty of time carrying the ball this year in hopes of replacing Anthony's production. There wasn't a lot of throwing last year, but Mann is the team's top-returning pass-catcher while Huyck, De Joode, senior Colby Sanholdt, junior Blayton Niles and Lundy also had at least one catch in 2019.
There appears to be a healthy amount of returning seniors that could play on this year's o-line. There's Cole Sampson, Seth Schumacher, Cody Garr, Braidy Friday, Kauffman and Harley Mapes that all could figure into the mix.
MORE DEFENSE: Pleasantville has six of their top 12 tacklers returning to the fold this year, although they will lose leading tackler Anthony. Mann was second last year and should be a key cog in the middle of the Trojans defense again this season.
Others along with Mann include Huyck (23.0 tackles, 0.5 TFL), Clark, Kauffman, De Joode and Hiemstra (16.0 tackles, 5.0 TFL). There is some solid depth, too, with Sandholt (9.0 tackles, 1.0 TFL), Lundy (9.0 tackles), Niles (6.5 tackles), junior Michael McGriff (5.5 tackles) and senior Dale Jolly (5.0 tackles) all within last year's top 20 in tackles.
Others that received some time and production last year include sophomore Gabe Lopez, Friday, junior Larry Remster, Sampson, junior Ty Urness, sophomore Brock Jones, junior Trevor Daggett, sophomore Alex Swanson, senior Austin McMillan, Schumacher, sophomore Parker Sheets and sophomore Dillon Ammons.
FINAL WORD: Pleasantville had a strong season last year and will have to replace 11 seniors that graduated. They do have plenty of talent, as you've read, and they should be one of the better teams on the offensive and defensive lines. That should help to alleviate any issues with replacing their star running back. This district gets deeper and deeper by the team.
---
CONCLUSION: Out of the six teams, half of them had winning records and two others ended up qualifying for the playoffs with a district championship. The sixth team is one that appears to be improved, too. I'm having a tough time laying out a clear favorite.
Every team in this district has their clear positives while also needing to replace a star player or a really strong senior class. Since Mount Ayr does have the top-returning quarterback in the district, I give a slight lean to the Raiders, but I would definitely not count out Central Decatur, Interstate 35, Pella Christian or Pleasantville while also keeping in mind that Colfax-Mingo is more than capable.
This could very well be one of the more balanced districts I've previewed to this point. So, your guess is as good as mine.
Send any questions, comments and/or concerns to dmartin@kmaland.com.