(KMAland) -- Football Friday is back with another area district preview. Today, we move back to Class A and look at District 8, where the POI's Nodaway Valley and Wayne will play this year.
Here's a look at the previous Football Friday blogs:
Class 1A District 7 Football Preview
Class A District 10 Football Preview
Class 8-Man District 8 Football Preview
Class 3A District 9 Football Preview
Class 2A District 9 Football Preview
Class 1A District 9 Football Preview
Class A District 9 Football Preview
Class 8-Man District 7 Football Preview
Top rushing seasons of the past 12 years
---
CLASS A DISTRICT 8 FOOTBALL PREVIEW
Earlham Cardinals – Last Year: 9-2 (A District 9 – State Quarterfinalist)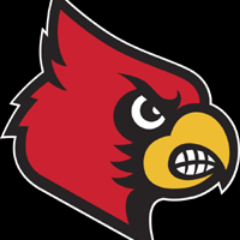 Coach: Chris Caskey
ALL-DISTRICT RETURNEES: The Cardinals had a bunch of all-district honorees last season, but they return just four of them. First-team selection Jackson Vandever enters his senior season after a strong junior year in the Cardinals secondary that included three interceptions to go with 16.5 total tackles and 14 solos. He was also a key receiver on offense, finishing with nine receptions for a team-high 285 yards and three touchdowns. Yes, that's 31.7 yards per grab.
Junior defensive back Max Vandever was a second-team pick last year for Earlham. He finished with 38.0 total tackles and 25 solos while grabbing three interceptions. He also rushed for 146 yards on just 19 carries and had three receptions for 29 yards on offense.
Another second-team pick was senior defensive lineman Trey Bond. Bond had 28.5 total tackles, 21 solos, 2.0 tackles for loss and 1.0 sacks. He also recovered three fumbles, which was among a ridiculous 24(!) fumble recoveries by the Earlham defense last year. Bond also rushed for 106 yards and three touchdowns in his junior year.
Junior Joel Smith nabbed an honorable mention nod last year. He finished with 31.0 total tackles, including 26 solos, and three tackles for loss. And yes, he was also among the fumble recoverers, grabbing two of them.
OTHER OFFENSE: Multi-year starting quarterback Alex Caskey is gone and graduated, but junior Darrell Matchem looks to be the guy that will take over the reins. He threw a couple passes last year while also rushing nine times for 50 yards and a touchdown.
Another big graduation came in the backfield with the loss of 2,000-yard rusher Caleb Swalla. Their top-returning rusher is last year's fifth-leading rusher senior Tyler Rice, who had 169 yards and three touchdowns on 30 carries. Max Vandever, Bond, Matchem and juniors Nic Swalla (40 yards) and Jacob Jorgensen (15 yards) are some other potential options in the always high-powered rushing attack for the Cardinals.
The ball doesn't go in the air too often, but Jackson Vandever is the top-returning receiver from last season. Max Vandever is the only other player that caught at least one reception last year.
Another very important aspect of the Cardinals offense is the offensive line. They've got to move some guys around in order for this attack to work. Seniors Chris Hipsley, Dylan Little and Seth Follmer could be some options up front while the incoming juniors also appear to be stacked up with a lot of options. There are nine offensive linemen listed in that class.
OTHER DEFENSE: The top four tacklers on last year's team are gone and graduated. However, the next eight tacklers from that team are back. Max Vandever is joined in that eight by Hipsley (35.5 tackles, 5.0 TFL), Smith, Bond, junior Zach Steward (20.0 tackles), senior Garrett Moore (16.5 tackles, 6 FR), Jackson Vandever and Matchem (12.0 tackles, 5 INT, 4 FR).
Others that contributed in some capacity last year on the defensive side are seniors Little and Rice, juniors Swalla, Russell Klisaris, Briar Wolfe, Luke Ramsey, Khelton Reed, Gavin Hulbert and Aiden Hansen and sophomore Brody Morrison. I know I mentioned all the fumble recoveries last year, but they also had 14 interceptions. That's 38 turnovers forced, which is pretty, pretty good.
FINAL WORD: The opportunistic defense with a lot of solid returning players on it might lead the way during the early going as they adjust to the new-look offense. The thing for Earlham is this: The personnel has changed for a number of years, but Coach Caskey will continue to put a winning product out there.
Madrid Tigers – Last Year: 1-8 overall (1A District 2)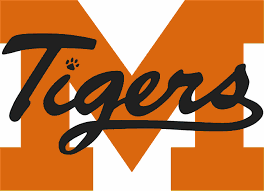 Coach: Brock Hinkel
ALL-DISTRICT RETURNEES: I had to do a double take look at that record from Madrid last year. The Tigers are one of the state's most successful small school programs, but they had a tough go of it last season.
They do bring back a first-team all-district offensive lineman in senior Mason Lobeck, who also had a strong defensive season with 23.5 total tackles, 16 solos and 2.0 tackles for loss.
Second-team honors went out to senior Cayden Fuson and Brady Leonard. Fuson was one of the team's top receivers, as he finished with eight receptions for 218 yards and a touchdown (27.3 yards per reception). On defense, he had 29.5 tackles and 15 solos. Leonard was honored for his work as a linebacker, finishing with 52.5 total tackles, 30 solos and 1.0 TFL. He had a small role on offense, too, with 38 yards rushing, 37 yards receiving and even 21 yards passing.
Seniors Conner Williams and Carson Havlik and junior Matt Fuller were honorable mention choices for the Tigers last year. Williams had 181 yards rushing on offense, 10.5 tackles and 2.0 tackles for loss on defense and did a little return work. Havlik had 156 yards receiving and 64 yards rushing for the O and 9.0 total tackles on D. He also returned a pair of kicks. And Fuller had 24.0 total tackles and 18 solos on defense while also working as the primary kick returner and finishing with 67 total offensive yards from scrimmage.
OTHER OFFENSE: Last year's quarterback Colton Dean is gone, and they have three others that were listed on the roster as QBs, although none of them attempted a pass last year. Senior Gabe Peterson, junior Gavin Owensby and sophomore Jacob Kockler are the trio that could battle for snaps. Of course, Leonard also passed the ball a bit, so I don't know if he will figure into the mix or not.
The QB1 spot is always important for Madrid, but it's the running back position that continually puts up big numbers. They lost their top two rushers and will likely lean on Williams, Havlik, Fuller and Leonard this year on the ground. Owensby, Kockler, sophomore running back Aidan Romano and junior fullback Eli Weiden also had at least one carry last year.
Havlik was the team's top receiver last season while Fuson tied for second with those eight receptions. Owensby and Leonard also combined for five receptions last season for the Tigers.
Lobeck leads the returning senior offensive linemen and is joined in that class by 6-foot-4, 266-pound Noah Brown and 6-foot-1, 215-pound Alex Morgan. You could also see juniors Nolan Anderson, Stephen Maddux and Zach Biegger factor in on the offensive line.
OTHER DEFENSE: Six of the team's top 10 tacklers from the 2019 squad are returning for Madrid. That's led by leading tackler Leonard while Fuson, Fuller and Lobeck also ranked in the top seven. Owensby (21.5 tackles, 1.0 TFL) and Maddux (15.5 tackles, 2.0 TFL) are also in that top 10.
Senior Jack Titus (12.5 tackles, 0.5 TFL), Williams, Havlik and Weiden (7.0 tackles) also ranked in the top 15 last year. Other potential contributors for 2020 are seniors Morgan and Brown; juniors Asher Den Adel, Anderson and Biegger and sophomores Romano and Tristan Miller.
FINAL WORD: Madrid had a rough go of it last season, but they were in a pretty tough Class 1A district. They're now down to Class A, but I don't always see that as a big drop. I think they will be more competitive this year, and I wouldn't expect the Tigers to stay down long.
Nodaway Valley Wolverines – Last Year: 3-7 overall (A District 9)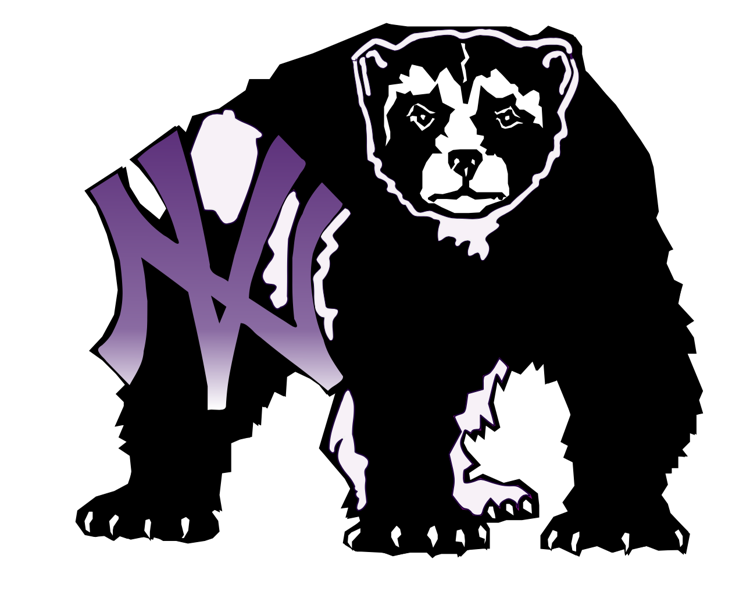 Coach: Duane Matthess
ALL-DISTRICT RETURNEES: Junior defensive back Caelen DeVault is the team's lone first-team all-district returnee. He had 43.5 total tackles, 37 solos, 4.5 total tackles for loss and team-high three picks last season for the Wolverines. He was also a key part of the offense with 32 receptions for 339 yards and three touchdowns, and he was one of the team's kick and punt returners.
Junior linebacker Adam Ayase was a second-team choice last year, finishing the season with 50.0 total tackles, 42 solos, 10.5 tackles for loss and 5.0 sacks. He also recovered two fumbles and grabbed an interception. Senior Tony Ayase was also a second-team specialist choice. I'm not sure exactly what the specialist part is alluding to, but maybe it was meant as a "utility" because Ayase was really, really good on both sides of the ball. He finished with 623 yards rushing and five touchdowns, 282 yards receiving and three more scores and a team-best 71.0 total tackles, 65 solos, 20.5 tackles for loss and 2.5 sacks on defense.
Junior quarterback Nathan Russell is the top-returning passer in KMAland and was an honorable mention in his district last year. Russell threw for 1,886 yards and 20 touchdowns and with the experience gained last year should be ready for another big fall this year.
OTHER OFFENSE: Russell will have some solid returning options to throw to with DeVault and Ayase likely being the biggest options on the outside and out of the backfield. Junior Jon Gebbie had a nice year, too, with 10 receptions for 207 yards and three touchdowns, and senior Michael Britten pulled in five balls for 78 yards and two scores. Sophomore Avery Phillippi had another three receptions in former coach Flynn Heald's spread offense.
Tony Ayase may get a few more chances per game this year after averaging 14 carries per contest last year. The rest of the backfield is a bit up in the air. Junior Elliot Cooney, DeVault, Gebbie, Adam Ayase, Phillippi, junior Jordan Brewer and sophomore Boston DeVault all got at least one carry last season, too.
They lost some really good offensive linemen from last year's senior class, but it looks like seniors Evan Forcht and Colbin Funke could be or could continue to be options up front this year. The junior class also has a trio returning that were listed on the offensive line last year.
OTHER DEFENSE: Nodaway Valley has six of their top 10 tacklers returning from last season. That's led by Tony Ayase, who was the leading tackler and havoc wreaker. Adam Ayase, Caelen DeVault and Phillippi (36.0 tackles, 9.0 TFL, 2.0 sacks) were also in the top five.
The others in that top ten were Gebbie (25.5 tackles, 1.0 TFL) and Forcht (21.5 tackles, 4.0 TFL). Cooney (15.5 tackles, 2.5 TFL) and Britten (7.5 tackles) were also ranked in the top 15 in 2019 while Funke, juniors Ryan Wilson, Ethan Blomme, Brewer, Gavin Shoemaker and Brady Goetz and sophomores Boston DeVault, Blake Lund and Brandon Raasch are also back after contributing at some point on the varsity defense last year.
FINAL WORD: Nodaway Valley is on to a new coach and a potentially new system again with Coach Matthess taking over for Coach Heald, who took over for a short term coach right before him. It's not easy to have so many changes on the sideline, so it'll be interesting to see how this team handles 2020 after a step forward under Heald last year.
Ogden Bulldogs – Last Year: 3-6 overall (1A District 2)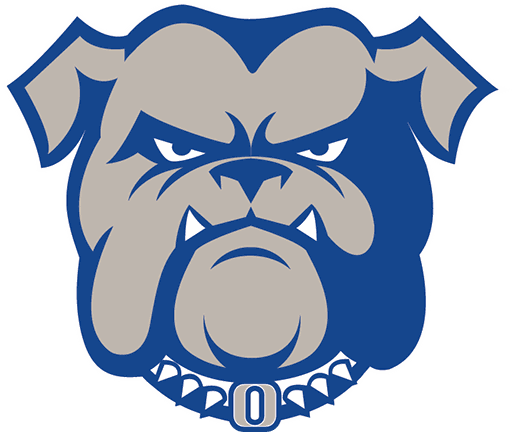 Coach: Jacob Burger
ALL-DISTRICT RETURNEES: Ogden brings back SEVEN all-district nominees from last season, although the only first-team choice is junior defensive back Lane Snedden. Snedden had 23.0 total tackles and a fumble recovery on defense last season while also finishing with eight receptions for 132 yards and three scores on offense.
On the second team is where we find a big mix of returnees, including seniors Kolby Moorman, Bryant Dutcher and Denver Hoskins and juniors Abraham Christensen and Tyler Tolan.
Moorman had 30 receptions for 426 yards and four touchdowns, rushed for another 30 yards and a score and even attempted six passes. He was also hugely successful on defense with a team-high 76.5 total tackles, 53 solos, 2.0 tackles for loss, 1.0 sack and one interception.
Both Dutcher and Christensen were nominated for their work on the offensive line, which should bode well for the Bulldogs offense. Dutcher also had 25.0 total tackles and 17 solos on defense, and Christensen ended up with 17.5 tackles and 1.0 tackle for loss.
Also on the defensive side, Tolan finished with 13.5 tackles, seven solos and an interception at defensive back last year. And Hoskins finished up with 51.0 total tackles, 36 solos and 4.0 tackles for loss from his linebacker spot. He also tied for the team lead with two fumble recoveries and had an interception.
Finally, there's senior Simon Lewiston, who finished his junior season as an honorable mention after 12.0 total tackles, 1.0 TFL and 1.0 sack. The honorable mention doesn't specify the position, but I'm guessing the work he did on the offensive line also had something to do with it.
OTHER OFFENSE: It looks like Kolby Moorman is going to be the guy at quarterback after a little bit of time there last year while also doing all kinds of other important things for the 2019 Bulldogs.
The top-returning rusher has a familiar last name, too, in junior Kaden Moorman, who finished last year with 124 yards and a touchdown on 23 carries. Others that received carries last year included Hoskins, senior Justus Rude and sophomore Dylan Perdue, although only Perdue is listed as a running back.
With Kolby Moorman as the team's top-returning receiver, they will likely have to replace their top four receivers from last year. Snedden is next on that list, and he might just be the go-to guy on the outside.
The offensive line might be in good shape with a number of returning seniors that were listed on the OL last year, including Rude, Xander Soder, Hoskins, Lewiston and Dutcher. That's a dang good start.
OTHER DEFENSE: Eight of the top 13 tacklers from last year's Bulldog defense returns to the fold. That, of course, is led by Kolby Moorman, whose defensive statistics are already listed and outstanding. He'll continue to be the heat-seeking missile leading the way.
Hoskins ranked third in tackles and is another that should also make this one of the stingiest defenses in the district. Dutcher, Snedden, Christensen, Rude (14.0 tackles, 1.0 TFL), Tolan, Lewiston and Kaden Moorman (8.0 tackles) are the others.
Ogden also brings back several other contributors, including senior Rylie Bryant, juniors Caleb Pooley and Keegan Tews and sophomores Alex Wilson, Cael Pearson and Hunter Meeks.
FINAL WORD: Ogden lost a first-team all-district quarterback, but they might just be better in 2020 than they were in 2019. Again, they were in that Madrid district that was loaded, and I'd expect they will be among the top teams in this district.
Wayne, Corydon Falcons – Last Year: 6-3 overall (A District 8)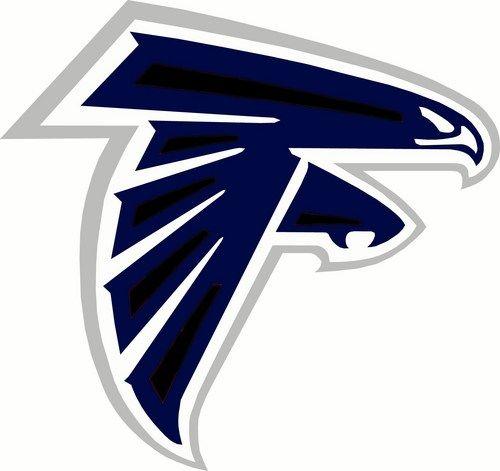 Coach: Justin Peters
ALL-DISTRICT RETURNEES: Wayne rushed for a lot of yards last season, and they can owe some of that to senior fullback Jayden Halferty, who was named first-team all-district at the position. He had just one rushing yard, but it was him leading the way for Chasen Kiefer's monster 1,799-yard season. He also had four catches for 51 yards and added 14.5 tackles, nine solos, 5.0 TFL, 4.0 sacks and two interceptions on defense.
Speaking of defense, junior Dayton Jacobsen was named all-district on the defensive line. He had 28.0 total tackles, 23 solos, 7.5 tackles for loss and 6.5 sacks. Interestingly enough, Jacobsen also had 433 yards rushing and four touchdowns, as well as five receptions for 207 yards and two touchdowns. Plus, he had a total of 13 kick and punt returns. I call that interesting because that's a physical defensive lineman doing all of that.
Honorable mentions Jayce Wyatt and Jakson Cobb are also returning for the Falcons. Wyatt was a key member of the Wayne offensive line that helped push for all that rushing yardage while Cobb was the team's top receiver with 12 receptions for 182 yards and five touchdowns. He also had 17.0 total tackles and 15 solos on defense and was an important player on special teams as a returner and was the team's kicker.
OTHER OFFENSE: While they lose one of the state's most prolific running backs of all-time, they also have to replace their quarterback Bret Whitehall. The only other player listed at QB last season is senior Grayson Spencer, but sophomore Strait Jacobsen – listed at receiver – did throw five passes and one touchdown.
On the ground, look for a happy helping of Dayton Jacobsen, who will also be joined in the backfield by senior Trent Terrell (76 yards, TD) and Halferty. Cobb, Dayton Jacobsen and Halferty are the three returning players that combined to catch 21 balls last year.
The offensive line is led by Wyatt, but they should also have some nice returning experience in seniors Zac Miller, Curtis Clinkenbeard, Gannon Swan and Luke Smith. I don't know for sure that all of them have played on the line, but they are listed on the OL. There are some other juniors that could mix in, too, with Chad Kent, Justin McConahay and Dylan Freeborn, along with the aforementioned Wyatt.
OTHER DEFENSE: The defense must replace their top three tacklers, but they do have five of their top 10 returning. Dayton Jacobsen, Cobb, Halferty, Spencer (8.0 tackles) and McConahay (7.0 tackles, 3.5 TFL, 1.5 sacks) are those five.
The only other two returning players for Wayne that contributed defensively that will be returning in 2020 are Terrell (5.5 tackles) and Strait Jacobsen (3.0 tackles).
FINAL WORD: The Falcons had just 27 players on their roster last year, and nine of them were seniors. They made it work pretty well last season, and they know exactly what they want to do in every game. It'll be interesting, intriguing and fun to see just how things turn out without Kiefer carrying the ball a large portion of the time. They do have some talent returning, for sure.
---
CONCLUSION: Both Earlham and Madrid have plenty of pedigree and history on their side. Earlham's is a little bit more recent with what they did last year, although they will have to replace quite a bit. Ogden seems to have plenty of returning talent from a team that competed well in tough district last year.
Nodaway Valley and Wayne are question marks for me at this point. I like some of the pieces they have returning, but I still have to see exactly what the Wolverines will look like under new leadership. As for Wayne, they have to replace one of the most successful running backs in state history. They definitely have some guys that can keep that running game going, though.
If I'm picking a champ, I have to go with Earlham slightly over Ogden, despite all the talent the Cardinals lost. I will make another prediction, though: All of these teams will qualify for the playoffs. Ha-ha!
Send any questions, comments and/or concerns to dmartin@kmaland.com.