(Treynor) -- The Treynor boys track team ran to a dominant win at their home Jerome Howe Relays on Tuesday evening.
The Cardinals scored nine victories on their way to 180 points to out-distance Underwood, who finished with 108. IKM-Manning ended up third with 89, Audubon scored 63 in fourth and Riverside had 52 in fifth.
Noah James led the way for Treynor, winning both the high jump and the 110 high hurdles. The high jump was particularly impressive for James, who went over at 6-09.00 to automatically qualify for the Drake Relays and broke the meet and school record.
"That was actually the first I've jumped it since quarantine last year," James said. "I've been struggling a little bit in practice and the few meets we've had. Just consistently working and staying true to what I know and trusting my jumps."
James, who ran a 15.82 in the 110 hurdles, placed second in the 400 hurdles and ran for the winning 4x400 meter relay to account for a meet-best 30.5 points. Evan Smith (100, 11.77), Todd Pedersen (200, 23.39) and Sid Schaaf (400, 50.59) joined James in the winner's circle. Schaaf edged Pedersen (51.02) in the 400 with both eclipsing the previous meet record.
The Cardinals also showed strong in relays with wins in the sprint medley (1:34.79), 4x800 (8:52.23), 4x100 (44.95) and 4x400 (3:33.54). Evan Smith (SMR, 4x1), Jaxon Schumacher (SMR, 4x1), Schaaf (SMR, 4x4), Pedersen (SMR, 4x4) and Devin Vorthmann (4x8, 4x4) all ran for two winning relays each while Payton Chapman, Karson Elwood and Cole Dooley were on the 4x8 and Josh Clark and Noah Nelson ran for the 4x1.
Underwood, running without star Brayden Wollan, had a respectable night led by Scott Pearson's gutty 800 victory. The junior ran to a win in 2:09.19 to edge past Treynor's Dooley.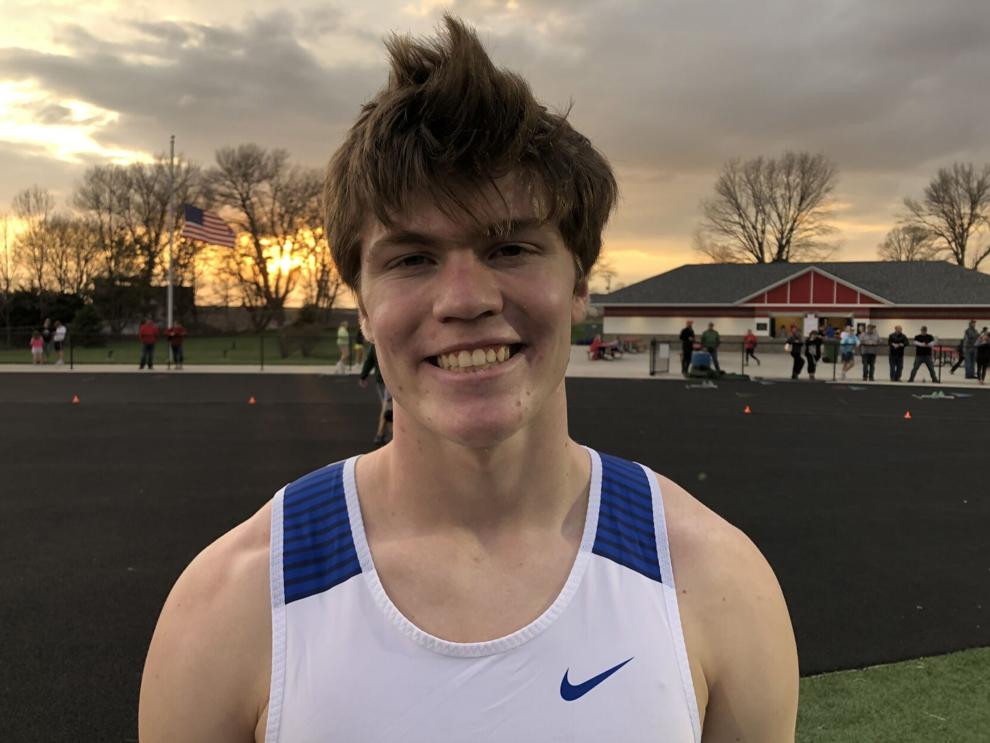 "It was tough," Pearson said. "We've all run against each other for a really long time, and we all know how we run. We just tried our best, and that last 100 meter mark we just gave it everything we've got. It kind of just went down from there."
The Eagles also won the 4x200 with Joey Anderson, Collin Brandt, Quinn Kuck and Chase Ryan in 1:36.10.
Quentin Dreyer had a big day for IKM-Manning, taking wins in both the 3200 (10:40.26) and 1600 (4:53.01) while anchoring the winning distance medley relay.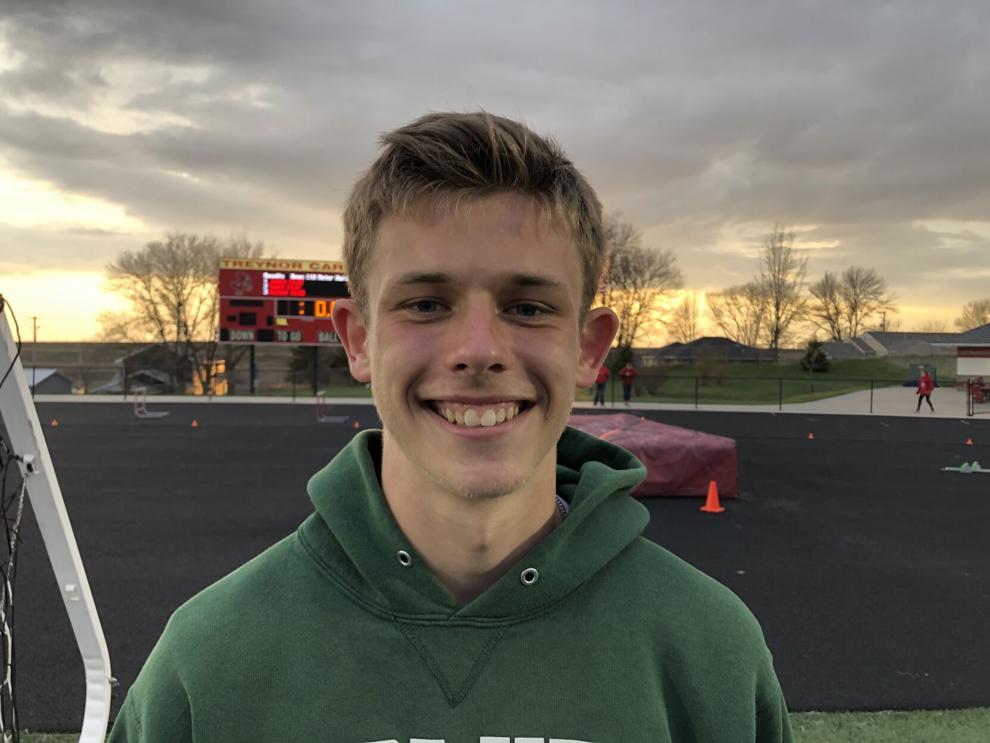 "Going into (the 3200) I knew that I wanted to push it," Dreyer said. "I trained over break, so I just wanted to try and keep consistent and cut down the times from the last meet."
Dreyer was joined by Drew Doyel, Amos Rasmussen and Hunter Smith on the medley winner.
Gavin Smith had his hands in both of Audubon's wins, edging past James in the 400 hurdles despite stumbling over the second-to-last hurdle. Smith's time of 56.13 leads KMAland.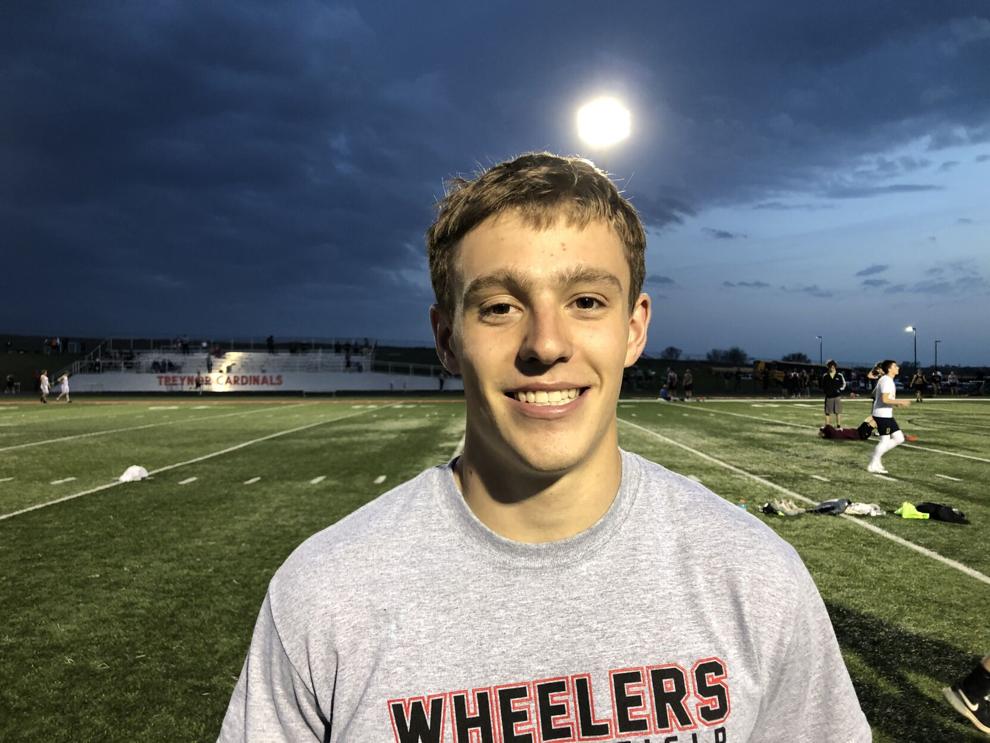 "I was just trying to keep my 15 steps in between the whole way," Smith said. "I was getting a little tired obviously and just trying to get there and save some steps. I couldn't quite get far enough, but it's a man's race. You've got to finish it strong. It's just who wants it more."
Smith also ran anchor for the shuttle hurdle relay team (1:06.56) along with Joel Klocke, Brandon Jensen and Collin Bauer.
Tri-Center long jumper Eli Marsh caused quite a stir across the meet when his long jump was announced as 23-00.25. That kind of jump would have automatically qualified him for the Drake Relays and broke the meet record.
However, it was later revealed to be an error. Despite that, Marsh jumped a personal-best 20-03.25 to win the event.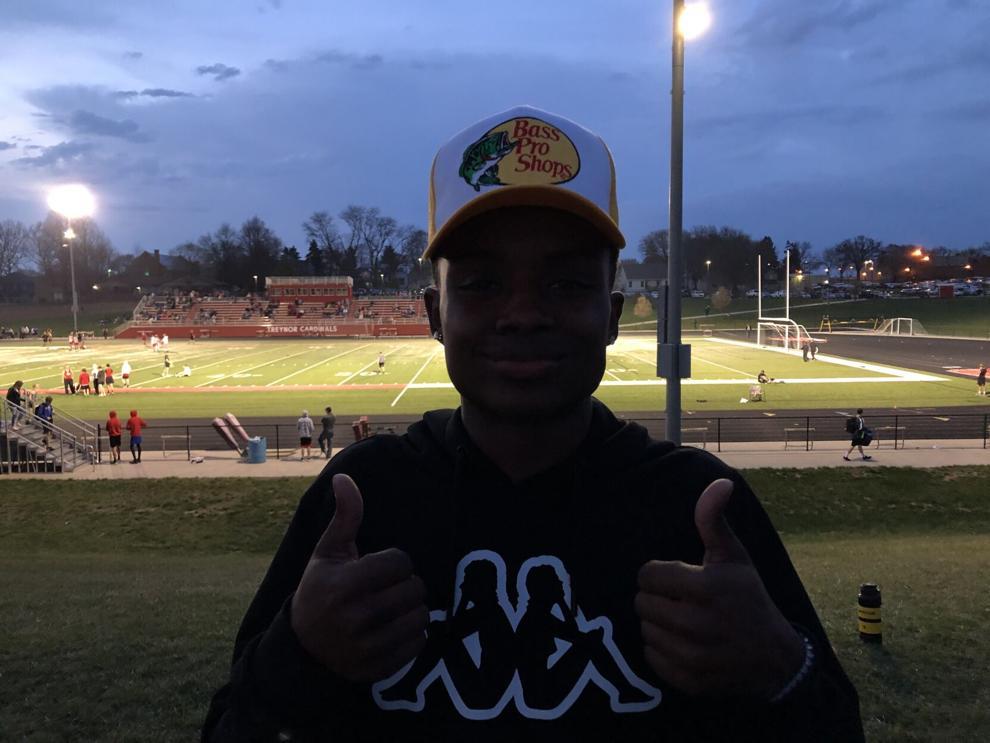 "I thought it was an amazing day to jump," Marsh said. "Very beautiful. I thought I jumped well, and it was my personal best. I wish I'd hit 23. That would have been amazing."
Logan-Magnolia's Tre Melby was a two-time winner on the night in taking the discus (139-09.00) and shot put (44-07.00) championship. View complete results from the meet linked here.  
Find full video interviews with James, Pearson, Dreyer, Smith and Marsha below.