(Shenandoah) -- The 2019-20 KMA Sports Hall of Fame class and one member of the 2018-19 class were all honored on Saturday night in Shenandoah at the Gladys Wirsig-Jones Auditorium.
For the first time in the three years of the KMA Sports Hall of Fame, KMA Sports hosted a one-night celebration of the year's class. These were the inductees:
DANA (DAWSON) AUSTIN, WEST NODAWAY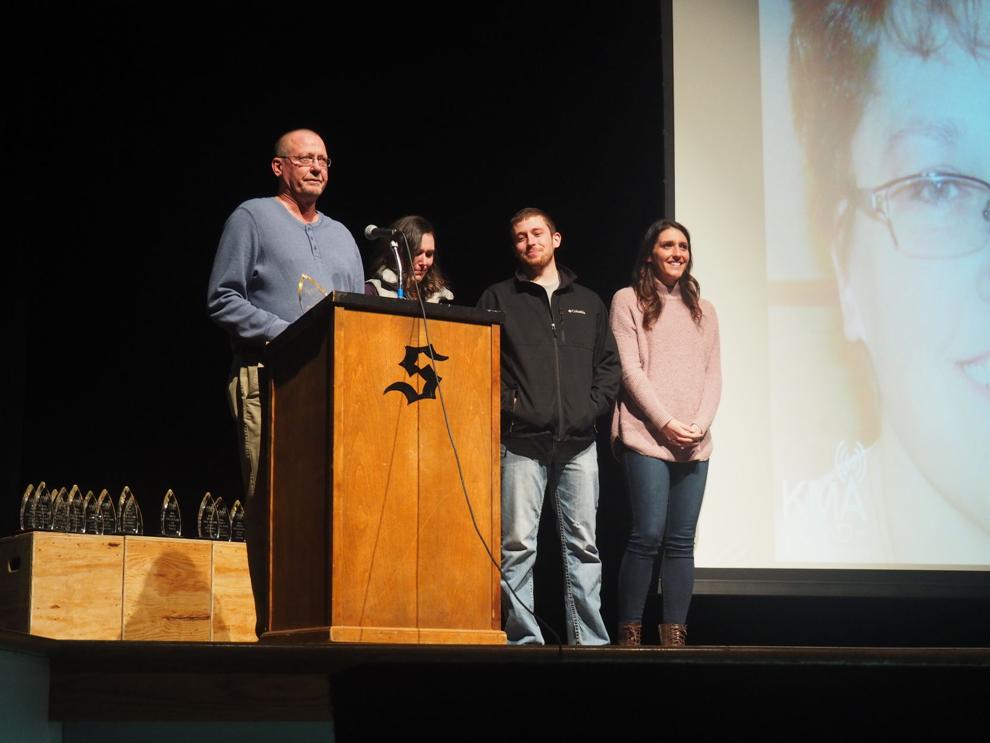 One of West Nodaway's greatest all-time athletes, Austin was a highly-decorated track champion and one of the best softball players in Missouri state history.
Austin was a key member of the 1982 West Nodaway state softball champion and won state long jump titles in 1983, 1984 and 1985. She was also the 1985 100 meter dash champion in Missouri.
Unfortunately, Austin passed away this past January. Her husband Bob and children were on hand to accept the award on her behalf.
"Her spirit, her smile, her competitiveness you saw in every day life," Bob Austin said. "I was the luckiest man in the world to spend 21 years of my life with her."
BILL BLAY, GRISWOLD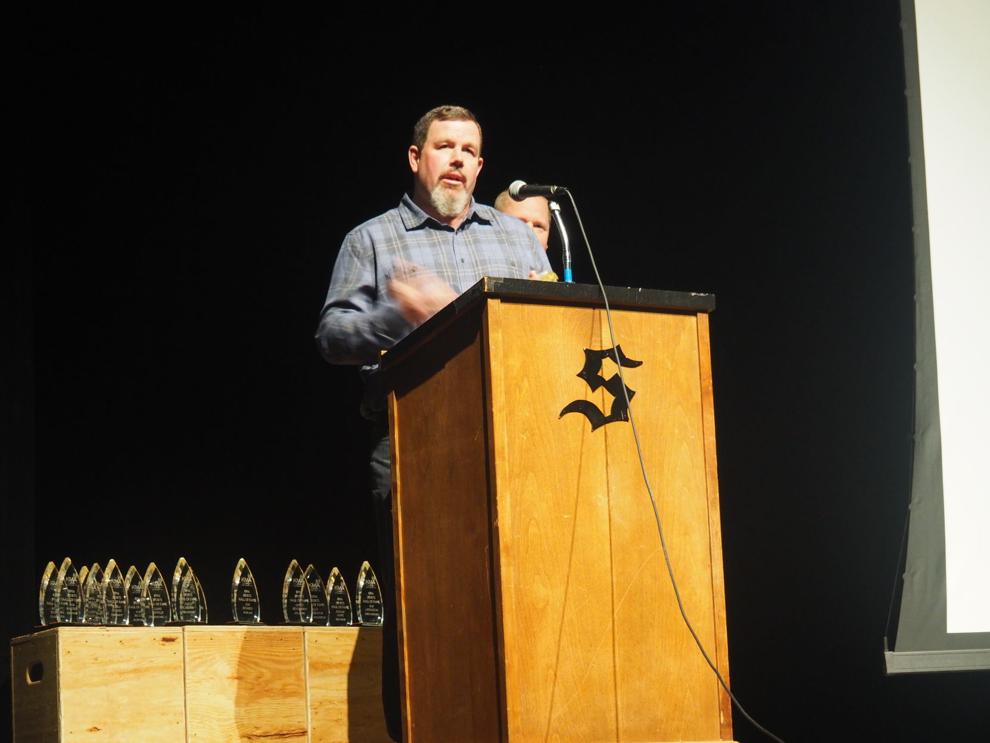 A member of the 2018-19 class, Blay was officially honored on Saturday night. The Griswold alum was a five-time state champion between cross country and track.
He won two state titles in cross country, two state championships in the two-mile and one state championship in the one-mile. Blay won all 12 of his races in his junior cross country season and the first seven in his senior year.
"The string he ran off his junior year and the seven he won at the start of his senior year," Blay's former cross country coach Tim Larsen said. "There was one at Missouri Valley and one at the district meet. The 10 days between the district and state meet were pretty tough. Bill showed up at the state meet, took off and never looked back."
"I couldn't have done anything without the teammates, without the coaches and without the competition that was around me," Blay added.
DAVID CARLSON, TRI-CENTER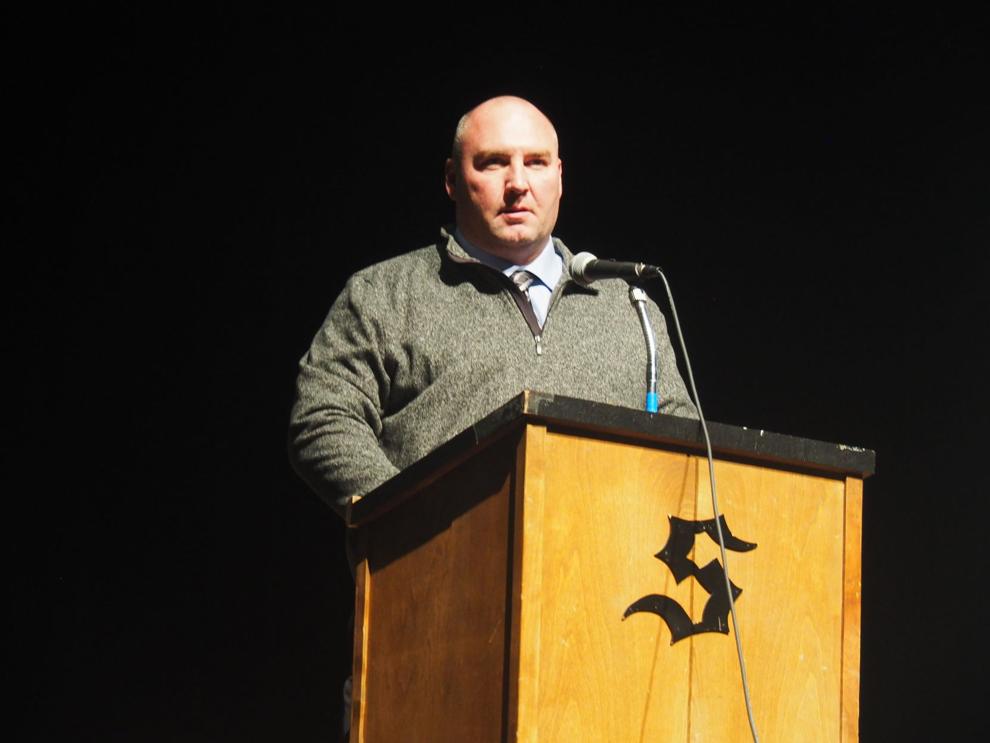 A 2,000-yard rusher, a multi-time state track qualifier and a standout contributor on a state basketball qualifier, Tri-Center's David Carlson could do it all.
In his senior season, Carlson rushed for over 2,200 yards on his way to capturing his second first-team All-State honor.
"I get to see a lot of football games," former Tri-Center coach and Nebraska School Activities Association Executive Director Jay Bellar noted. "David was arguably the best player that I've seen in all the years I've been doing this. If you watch a highlight film of how to run the football, that was David Carlson."
Carlson also qualified for the state track meet in the long jump three times and in the discus another time. He was a key member of the 1995 state basketball qualifier from Tri-Center and went on to play football for Mel Tjeerdsma at Northwest Missouri State.
"I was surrounded by people that were leaders," Carlson said. "My teammates that sacrificed for me and with me, all of our practices and weight-lifting sessions. I couldn't have asked for a better group of people to be around as I came up."
DIANE DINVILLE, FREMONT-MILLS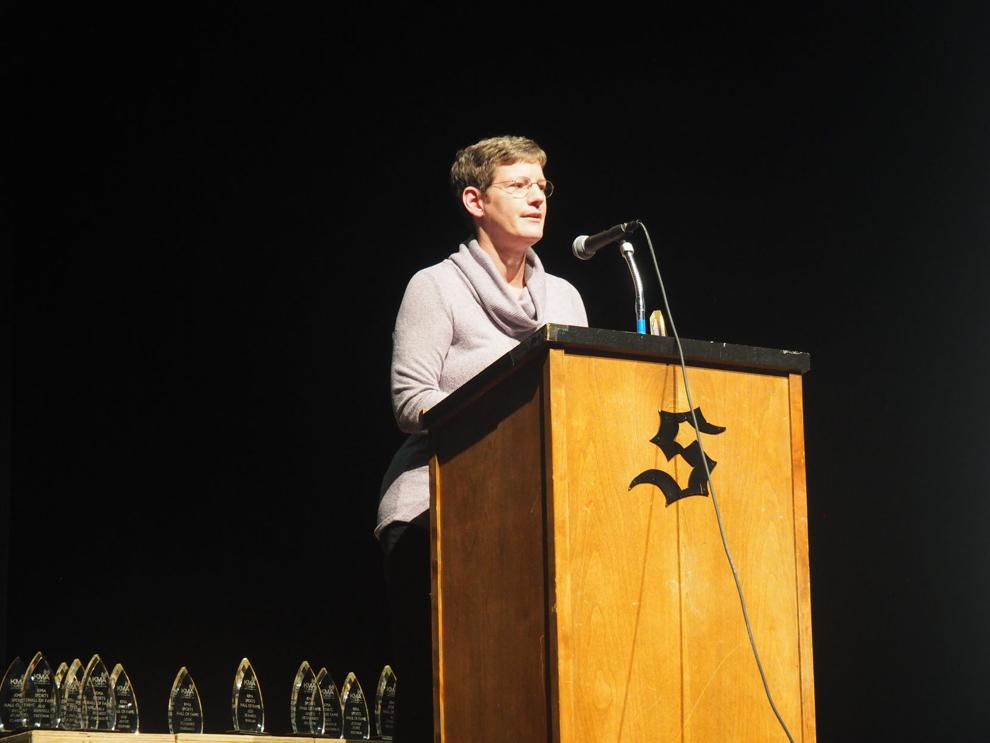 Dinville was a two-time state long jump champion at Fremont-Mills, winning the 1979 and 1980 titles while competing for the Knights.
Dinville also placed sixth in the long jump during her sophomore season and was determined to climb the list, according to her former Coach Scott Kemp.
"When she was in junior high, I noticed she had a lot of speed and could really jump," he said. "She worked and she worked and she worked. She worked very hard, and she succeeded."
Dinville was just the second KMAland athlete and is now just one of eight in the area to win multiple state championships in the girls long jump.
"(Coach Kemp) was a great coach to work with," Dinville said. "He always made me push and do better. My sisters made me run after them when I was younger, so that was good practice for me growing up."
ALEX GOCHENOUR, LOGAN-MAGNOLIA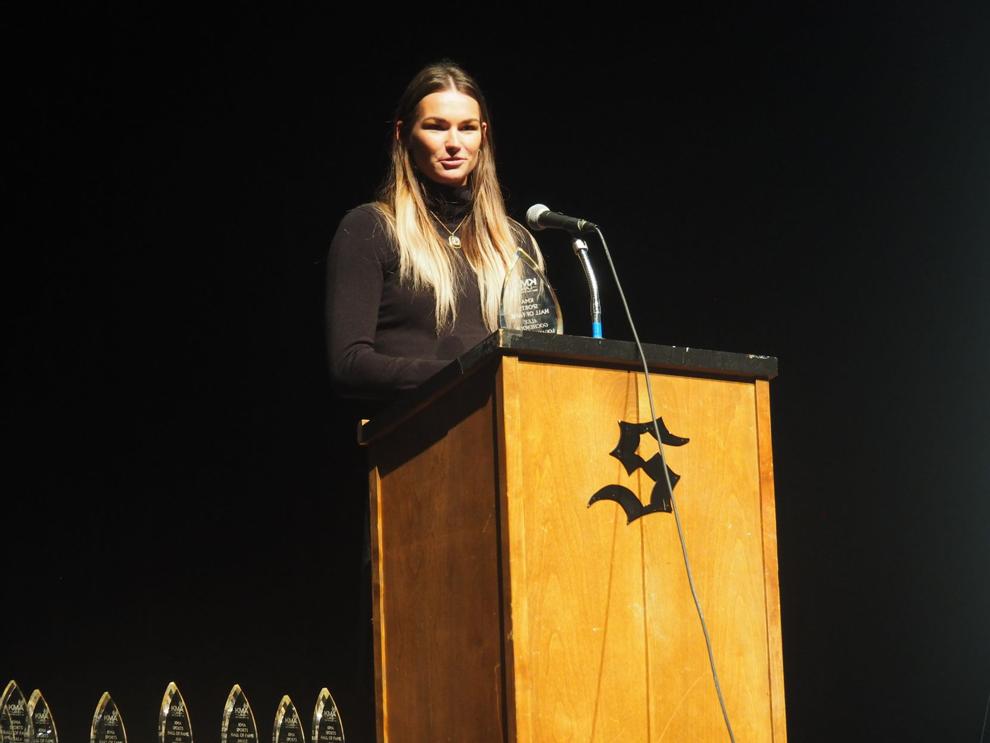 One of the greatest track athletes in the state's history, Gochenour won 13 state championships and six Drake Relays titles.
Gochenour wowed crowds with her impressive speed, her hurdling skills and her all-around versatility. Her father Jeff was there from the beginning.
"At nine months, this kid got up and just started running," he said, "but she couldn't stop. She ran into everything. She started doing the USATF track meets in the summer, and she was good at everything."
Gochenour won four 100 hurdles championships, three 100 meter dash and 400 hurdle titles and took the 200 meter dash twice in her incredible high school career. She also ran for a state champion shuttle hurdle relay team in her freshman season.
The former Logan-Magnolia standout also won five individual Drake Relays championships and another in the shuttle hurdle. She went on to earn two first team All-American honors in the collegiate pentathlon and three second-team All-American nods in the pentathlon and heptathlon.
"There are some very talented inductees, and to be standing amongst them is an honor," Alex Gochenour said. "My dad started coaching me at a very young age, and he poured a lot of time into helping me chase my dream."
BRUCE HENDERSON, ATLANTIC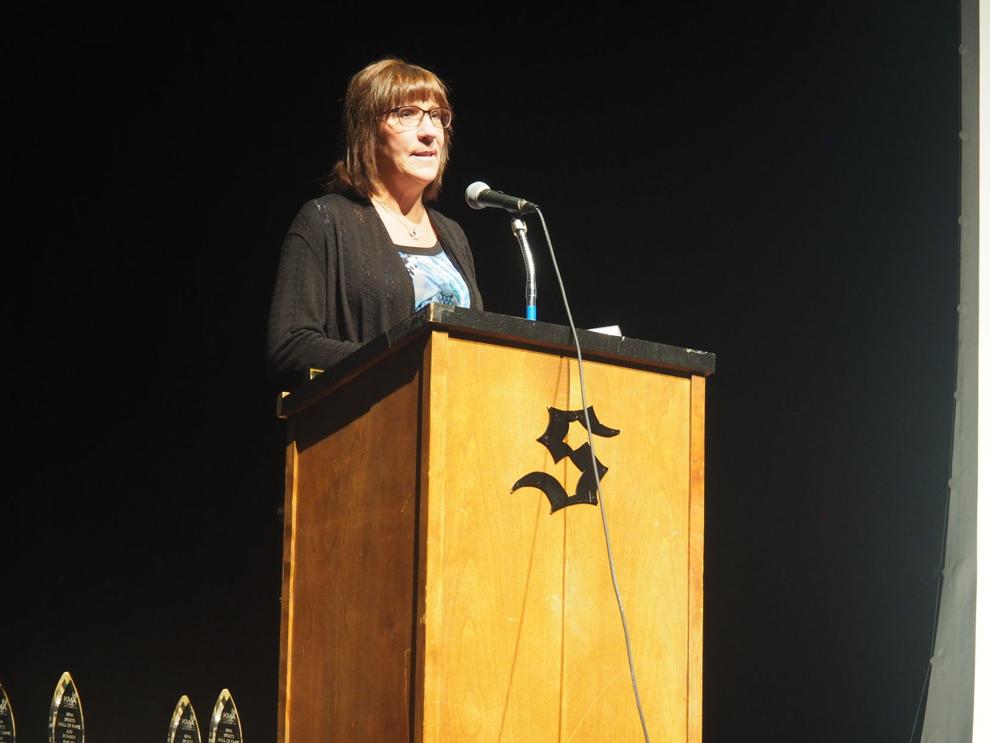 One of the great track coaches in state history, Bruce Henderson captured countless conference championships and seven state track titles during his time leading Atlantic.
Henderson also took the girls cross country program to eight conference championships during his tenure with the Trojans. Coach Henderson was unable to attend the ceremony, but his former assistant coach Barb Olson was on hand to accept on his behalf.
"It's my honor to accept this award for Bruce," Olson said. "He's a great guy and a great friend. He could take average athletes and turn them into above-average athletes and take above-average athletes and move them on to the next level."
Henderson's Trojans won six of their seven state track championships in a seven year period and also won all but two Hawkeye Ten titles from 1980 through 2003. Henderson recorded a special message for the ceremony.
"I worked with several different coaches over the years," Henderson said. "They deserve a lot of credit and were a big part of the success. It's been a great ride being a coach."
JEROME HOWE, TREYNOR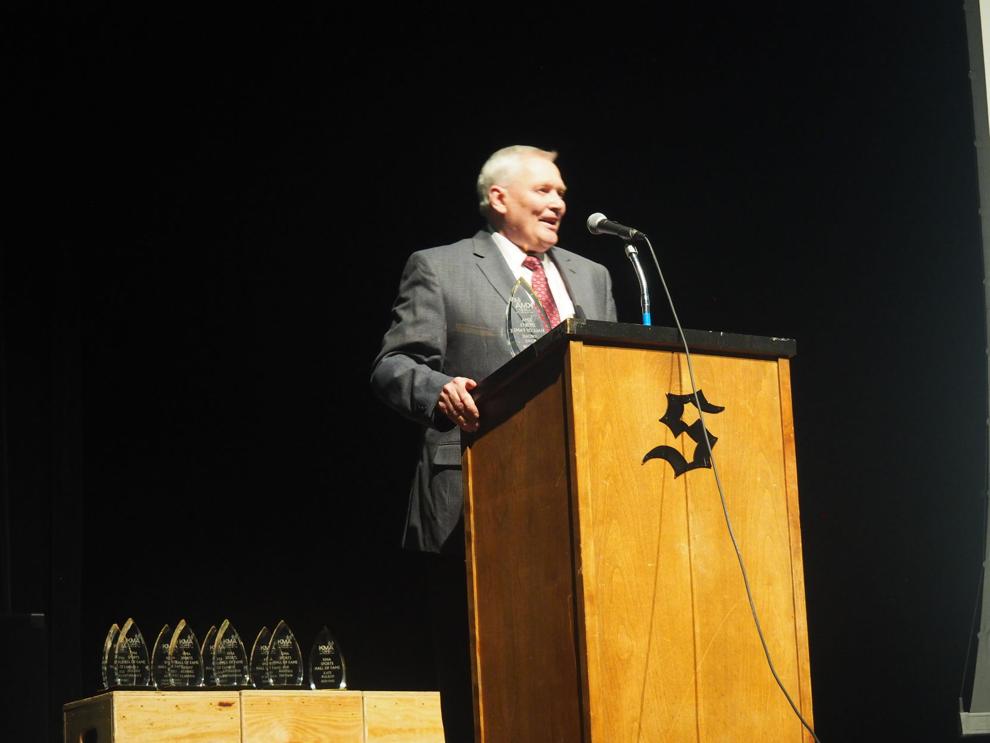 One of the most well-known names in KMAland history, Jerome Howe's name is synonymous with Treynor track.
The Jerome Howe Relays are held every spring in Treynor in honor of the 12-time state champion, two-time Drake Relays runner-up and six-time NCAA All-American. Both current Treynor coach Jeff Koenck and Howe's high school coach Mike Giulliatt were on hand to present Howe into the Hall of Fame.
"I'd never met Jerome until this evening," Coach Koenck said, "but we spend a lot of time talking about him in our program. Any of our kids could tell you something about Jerome."
"Jerome has many exemplary examples of how he lived his life," Giulliatt said. "He was very coachable, very humble, intellectual, kind, unselfish and was a very moral person. He left a very big imprint on my life as a coach and as a person."
Howe was also inducted into the Drake Relays Hall of Fame in 1977 and is a member of the Kansas State Track and Field Hall of Honor and the Kansas State Sports Hall of Fame.
"It was great running track at Treynor," Howe said. "I have a lot of great memories, and I really appreciate the honor."
KARLA HUGHES, FARRAGUT 
One of the most successful multi-sport athletes in Farragut history, Karla Hughes was a four-time All-Corner Conference and All-State choice in softball.
As the standout catcher for the Adettes, Hughes helped Farragut qualify for the 1976 state softball tournament. Her coach Pat Shipley was on hand to help induct her into this year's class.
"I learned a lot from those girls," Shipley said. "They were going to win whether I was there or not. I believe Karla continues to carry the lessons of patience and discipline she learned (at Farragut)."
Hughes was also a standout on the basketball court, playing for the legendary Leon Plummer, and helping Farragut to the 1976 state tournament. She went on to a splendid softball career at Creighton University. 
"I was very blessed to have the experiences I had over the years I was at Farragut," Hughes said. "Creighton was probably one of the best choices I made, and I'm very blessed for them taking a chance on me."
BRYANT HUMMEL, CLARINDA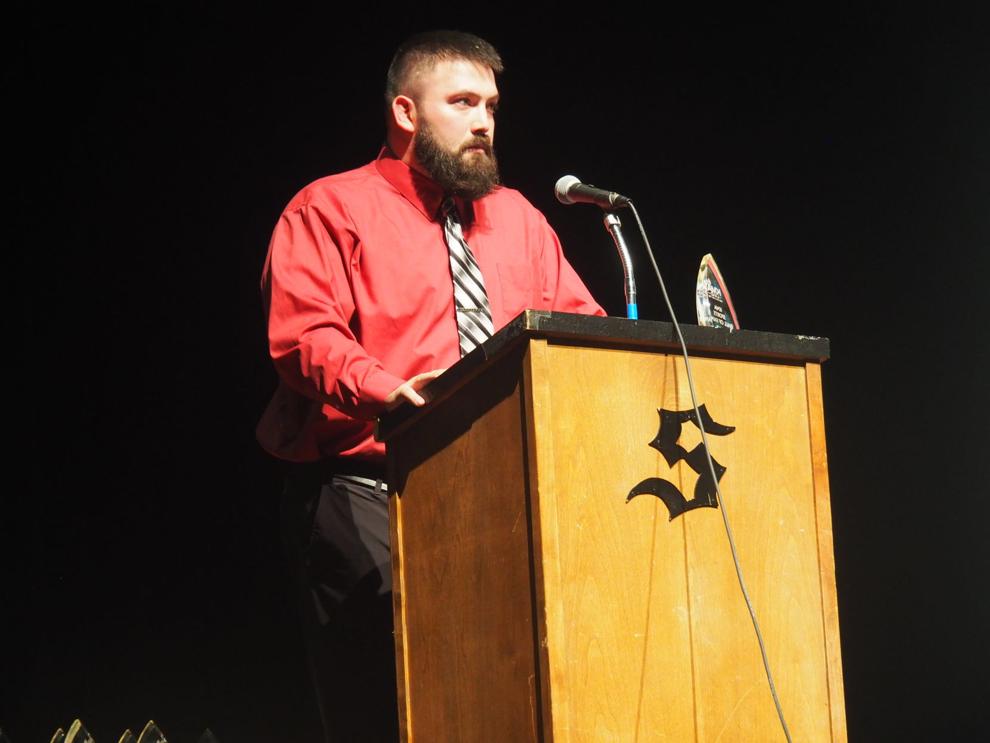 One of the most dominant all-around athletes at Clarinda during his time as a Cardinal, Bryant Hummel won a state wrestling championship, earned a Division II football scholarship, qualified for multiple state track events and was a multi-year starter in baseball.
Hummel won the 2009 state wrestling championship without allowing a single point.
"I didn't know how long I was going to be in Clarinda when I first got there," Hummel's former wrestling coach Josh Porter said. "It was kids like (Bryant) that made me want to stick around. We've had a lot of great experiences together."
Hummel went on to win two national championships and multiple conference titles at Northwest Missouri State in football. He was also a 10-time state track qualifier and hit .408 in his senior year of baseball at Clarinda.
"I played with a lot of people in four sports and all played a pivotal role for me in my high school career," Hummel said. "My favorite memory was definitely jumping into Coach Porter's arms (after winning a state wrestling title). High school and college athletics definitely shaped me into who I am today."
BOB LIVINGSTON, SHENANDOAH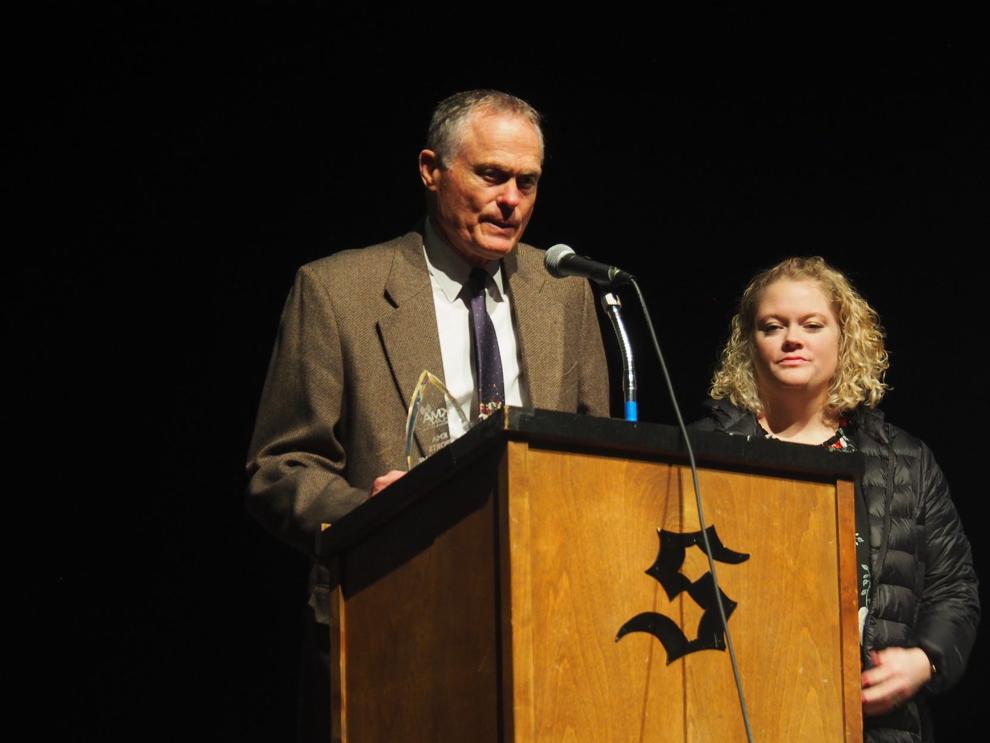 The late Bob Livingston starred for Shenandoah during the golden era of Mustang athletics from the mid to late 1960s.
Livingston was a two-sport all-state choice, a state champion in another and a key member of many successful baseball teams. Before earning a football scholarship at UNI, Livingston earned all-state in football and basketball, was a team captain in both sports and helped win a state championship in the 440-yard relay.
"Bob was an all-around all-American type individual," Livingston's former coach Lee Zentic said. "Big, strong, fast and good looking. A good student in school. He could do everything."
Livingston played baseball and football at UNI and was the starting punter and free safety for the Panthers during his time in Cedar Falls.
"Bob set the bar high for all of us in his family, and we never matched it," Bob's younger brother Jim said.
BOB MANTELL, TREYNOR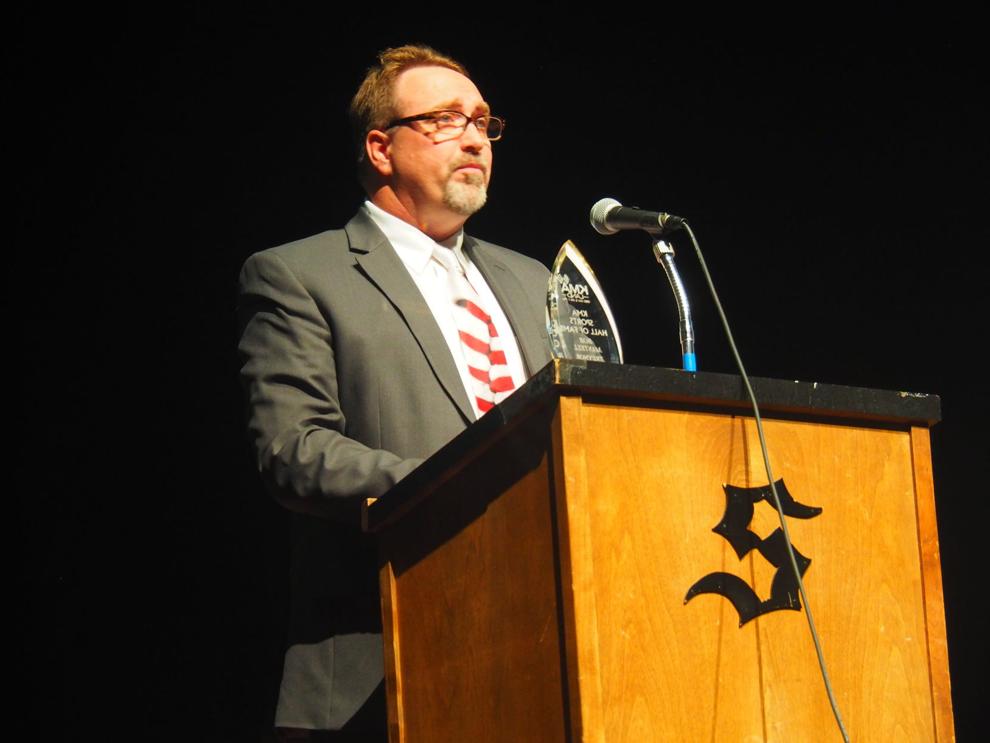 The engineer behind one of the area's most powerful small-class baseball teams, Bob Mantell put his heart, his soul and a lot of his time into turning Treynor into that power.
In his 14 years as head coach, Mantell took a program hard on its luck to 300+ wins, 11 conference championships and four state tournament berths.
"He put his heart and soul into everything he did on and off the baseball field," his son Nolan Mantell said. "He wanted the players and coaches to have fun, but he also wanted them to understand the hard work it took to achieve success."
From 2009 to 2019, Treynor won at least 23 games every season under Mantell. The lone year they didn't, finished with a trip to the state tournament.
"The time demands that go into establishing and sustaining a successful program was a 24/7/365 commitment," Coach Bob Mantell said. "I wanted the program to be the very best it could be."
BOB MCCOY, BEDFORD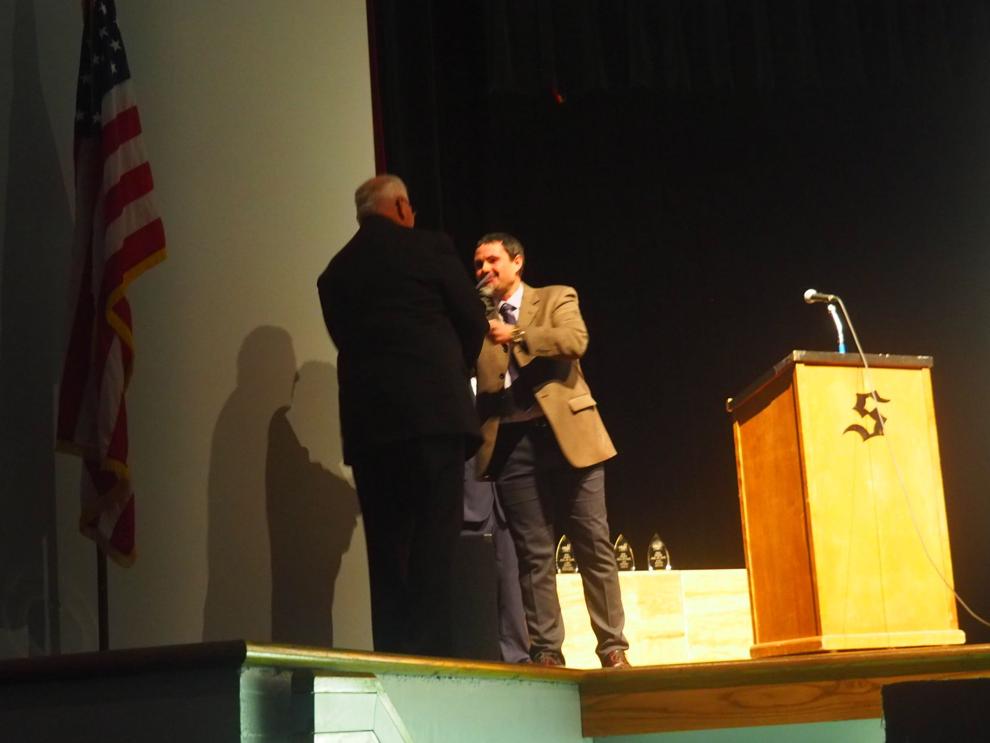 Another great Bob and another legendary coaching figure in the area, Bob McCoy spent 37 years as the head football coach at Bedford.
McCoy helped lead the Bulldogs to 227 wins during his tenure and their only state championship in 1992. McCoy's former player, former assistant and the current co-head coach at Bedford Matt Ambrose was on hand to help in the presentation.
"In all the memories shared about (Coach McCoy), the central theme is that he cared," Ambrose said. "Coach has been my teacher, coach, mentor, landlord and most of all my friend."
During McCoy's career at Bedford, he also led the Bulldogs to the 1998 state final and a runner-up finish, earned induction into the Iowa Football Coaches Association Hall of Fame and directed Bedford to 17 state playoff appearances.
LARRY MURPHY, BRADDYVILLE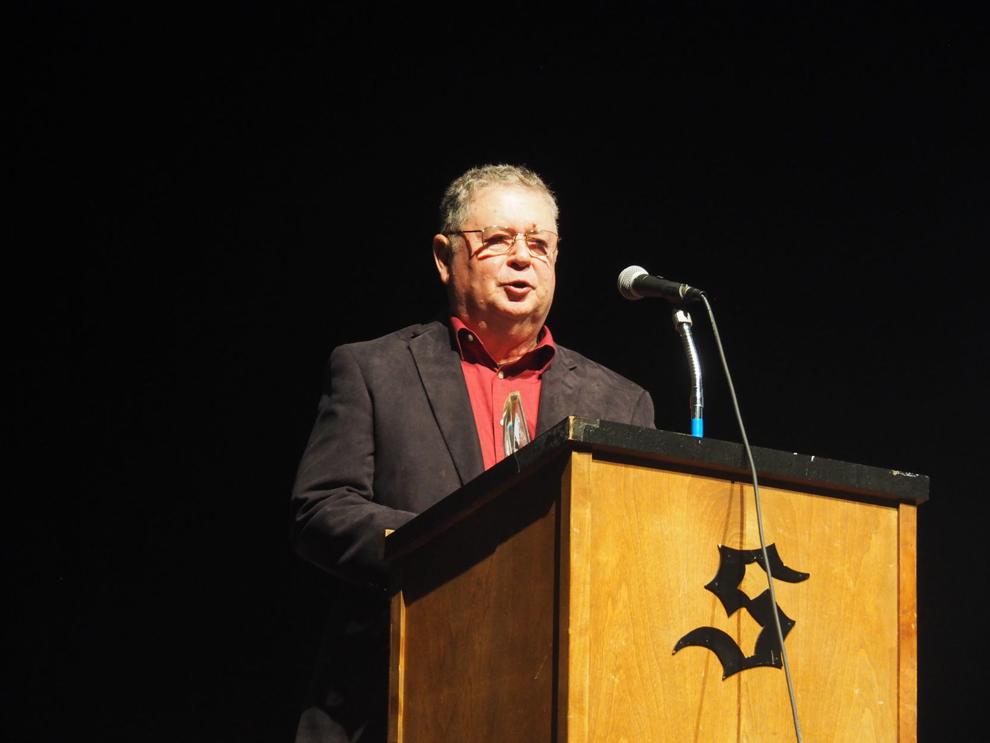 This year's winner of the KMA Sports Eberly Family Legacy Award is Larry Murphy. The Braddyville native is one of the founders and a long-time contributor to the State Line League.
Murphy founded the league in the mid-1970s and continues to play an impactful part in the league that has fostered many youth baseball and softball players.
"When I was a young kid, I always thought my dad knew more about baseball than anyone ever I met," Larry's son Scott said. "Now that I'm 36, I know he knows more about baseball than anyone I've ever met."
The State Line League was a competitive and instructional league for kids from ages 5 on up to 15 in Southwest Iowa and Northwest Missouri.
"You don't coach all that time that I coached without having a great support group," Larry Murphy said. "We started out with five teams just trying to teach kids to play the game right. The State Line League has grown from five teams up to 14 teams and some have as many as 60 kids participating."
VIVIAN (FLEMING) PERKINS, EMERSON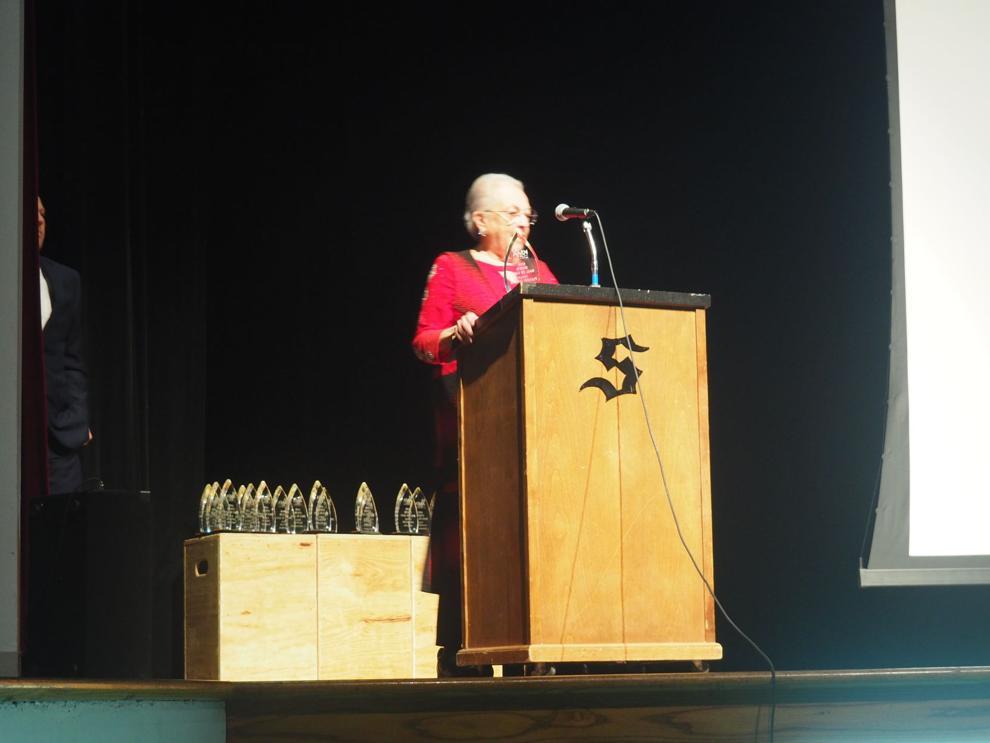 The all-time leading basketball scorer in KMAland history, Vivian (Fleming) Perkins led Emerson to the 1958 state championship game and set multiple records along the way.
Perkins made 20 consecutive free throws at the 1958 tournament and scored a record 200 points in four state games. Perkins, who lives in Ohio, was unable to make it on Saturday.
Her sister Jan Fisher accepted on her behalf. "I was there for every game at that state tournament," Fisher said. "She's such a humble person. She just takes it in stride. She's a wonderful sister and a wonderful human being."
LEON PLUMMER, FARRAGUT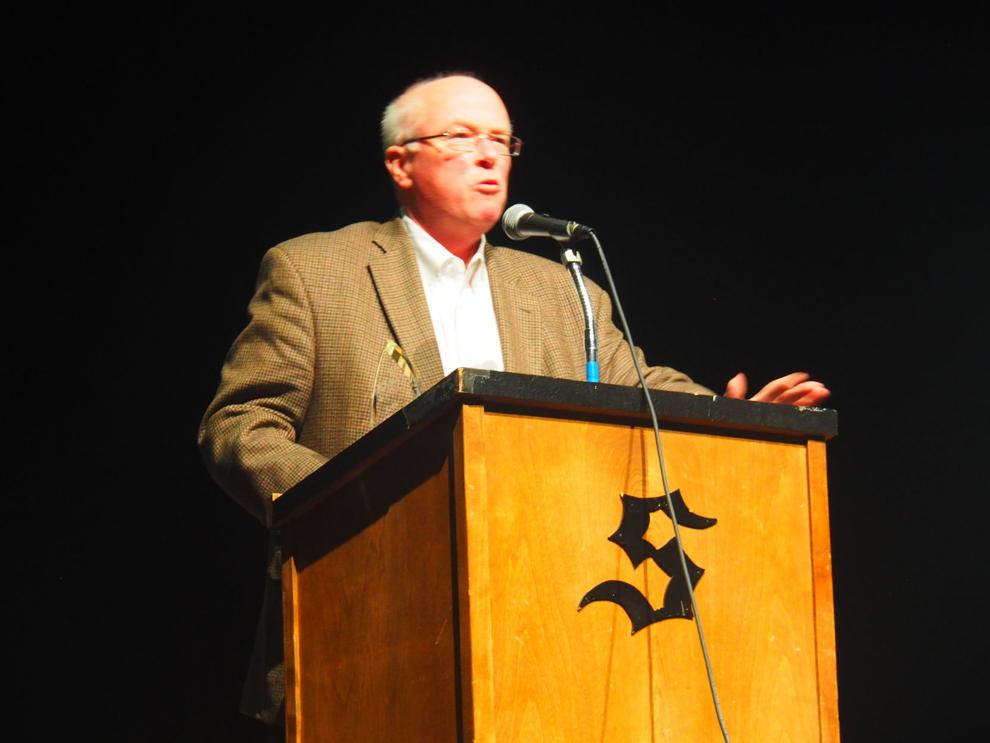 The legendary and late Leon Plummer led Farragut girls basketball to state tournaments 10 times between 1959 and 1976. 
In 1971, the Adettes reached the ultimate in winning the all-class state championship over Mediapolis in the final. A member of that team — Janelle Gruber Kroska — remembered the championship season.
"The first word that pops into my head when talking about Mr. Plummer is 'respect,'" Kroska said. "Everyone that knew him would agree with me. He earned this respect with his work ethic and the mutual respect he exhibited in his life."
Plummer's final career record was 426-68, and that included a 139-game win streak against Corner Conference schools. His .862 winning percentage remains the second-highest winning percentage in state history.
"I think I was in the 8th grade (when Farragut won the state championship)," Coach Plummer's son Gary said, "and I can remember crying like a baby that night. I was so proud of him and his team."
JESS SCHABEN, HARLAN 
The single greatest volleyball player in KMAland history, Jess Schaben helped Harlan win the first and second state volleyball championships in KMAland history.
Schaben, who also helped two basketball teams to state championships, had over 2,000 kills and at least a .413 kill efficiency in her four seasons with Harlan.
"When Jess was 3, I knew we had created a monster," her mother Carrie said. "All she wanted to do was play out in the yard, non-stop. She wanted to play volleyball. It was the greatest pleasure of my life."
Schaben would go on to an All-American career at Iowa State University.
"I have a lot of coaches to be thankful for," Jess Schaben said. "My mom and dad have traveled everywhere with me, and I'm thankful for all they've done for me."
KATE WALKER, RED OAK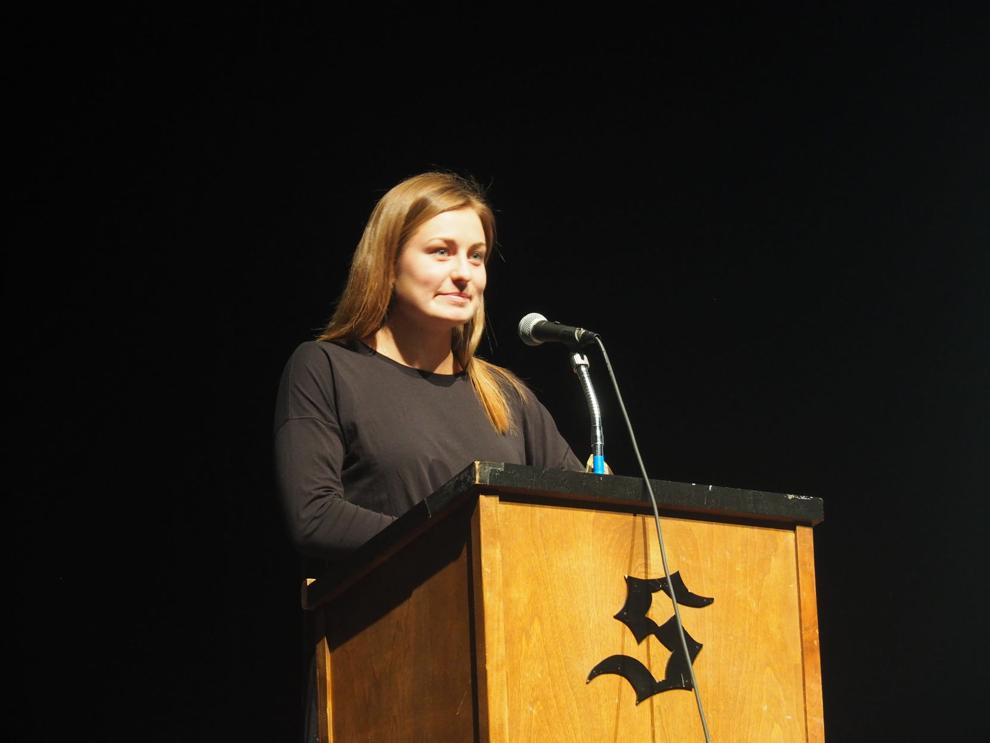 The five-sport superstar of Red Oak, Kate Walker pulled off an unprecedented feat in her senior season in qualifying for state in five sports.
Walker was the high finisher and low scorer for her team at the state cross country meet, the top hitter for her state volleyball semifinalist, a 20-point per game scorer on the state basketball qualifier, a fifth-place state medalist winner in the 800 and a state runner-up in tennis.
"I've worked with a lot of young people," Coach Dan Martinez said. "You can just look in an athlete's eyes, and you know you've got something special. Kate had that look, and she kept it through all of her career."
Walker went on to a two-time All-Conference career at Bucknell, where she helped lead the Bison to two NCAA Tournament appearances.
"My mom encouraged me and my dad challenged me," Walker said. "They are very different, but they balanced each other out perfectly. I have so many great memories."
View the complete video of Saturday's KMA Sports Hall of Fame ceremony below.