(KMAland) -- East Atchison, Nodaway-Holt, South Holt, North Nodaway, North Andrew and Worth County advanced in KMAland girls tournament trail action on Monday.
TT MO 2-16: East Atchison 52 Rock Port 37  
Natalie Hedlund scored 17 points with 11 rebounds while Morgan Parshall had 12 points and six steals to lead East Atchison in a game heard on KMA-FM 99.1. View the complete recap at our Local Sports News Page.
TT MO 1-16: Nodaway-Holt 45 West Nodaway 39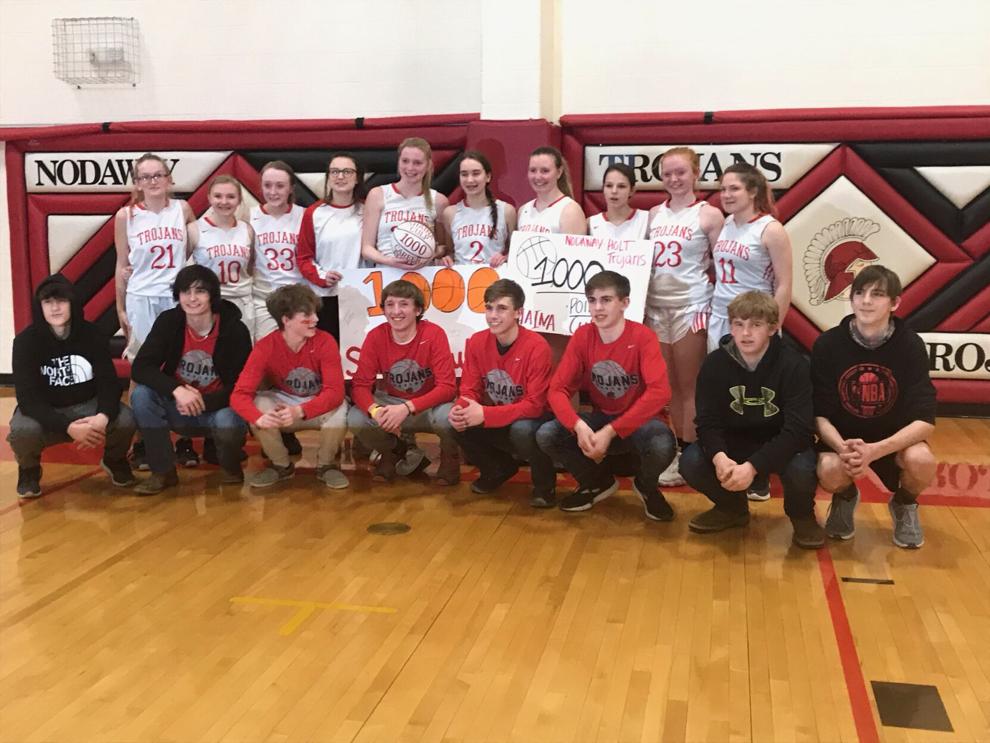 Shaina Culp reached 1,000 career points to lead Nodaway-Holt in the win.
---
KMALAND GIRLS BASKETBALL SCOREBOARD — Tournament Trail 
Missouri Class 1 District 15 — First Round 
Worth County 64 Winston 40
DeKalb 58 Union Star 48
Pattonsburg 57 St. Joseph Christian 36
Missouri Class 1 District 16 — First Round 
Nodaway-Holt 45 West Nodaway 39
South Holt 48 Northeast Nodaway 26
North Nodaway 52 Mound City 34
Missouri Class 2 District 16 — First Round 
North Andrew 47 King City 35
East Atchison 52 Rock Port 37 
Albany 50 Princeton 26