(KMAland) -- Atlantic won a defensive struggle, AHSTW took down Sidney, Riverside posted a big comeback, Underwood rolled, Mount Ayr won at Homecoming, Glenwood used a block punt to escape an upset attempt and more from KMAland Iowa 11-man action.
2A-7: Shenandoah 41 Red Oak 7 
Shenandoah forced eight turnovers on the evening in rolling to their third win of the season. Check out the complete recap at our Local Sports News Page.
2A-7: Atlantic 7 Clarinda 0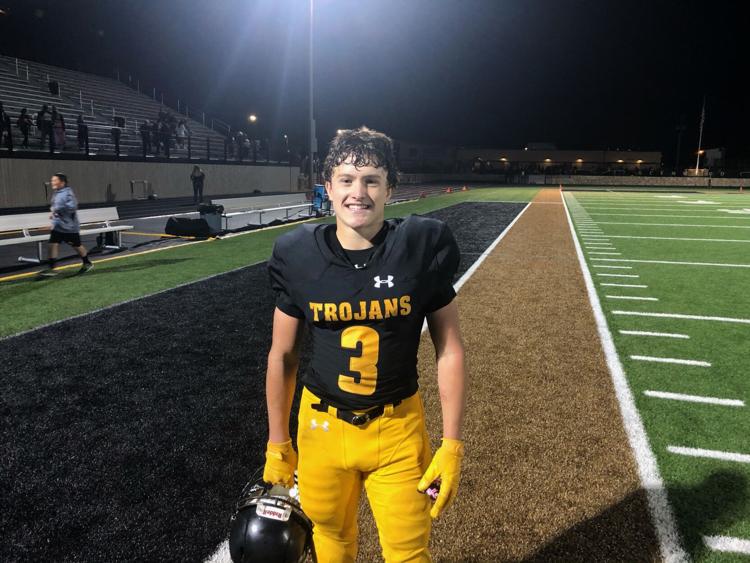 Grant Sturm had four interceptions, including the game-clincher, in leading Atlantic to their third consecutive victory.
ND: Oakland-Craig 38 Logan-Magnolia 0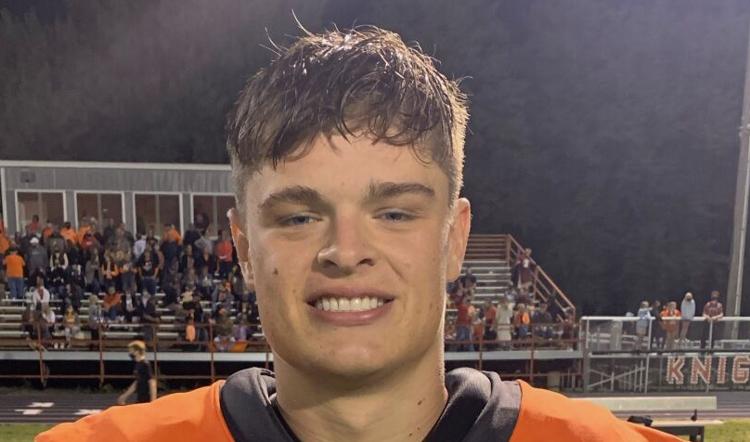 Mike Brands led Oakland-Craig on defense with 10 tackles while Jaron Meyer rushed for 129 yards and two touchdowns in the win.
A-9: AHSTW 48 Sidney 22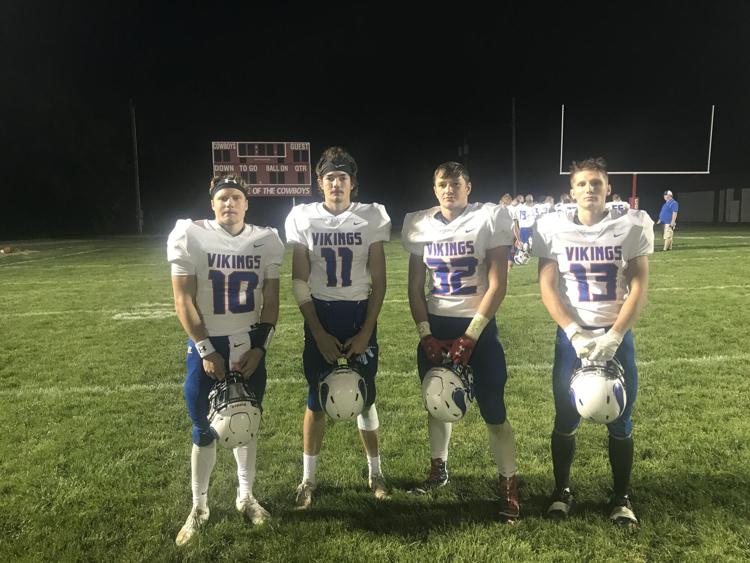 Blake Holst had 130 yards rushing, 167 passing and five total offensive touchdowns for AHSTW. Raydden Grobe grabbed eight receptions for 140 yards and two touchdowns, and Denver Pauley rushed for 149 yards and two scores.
Sidney's Tyler Hensley had 106 yards and three touchdowns.
A-9: Riverside 27 Tri-Center 22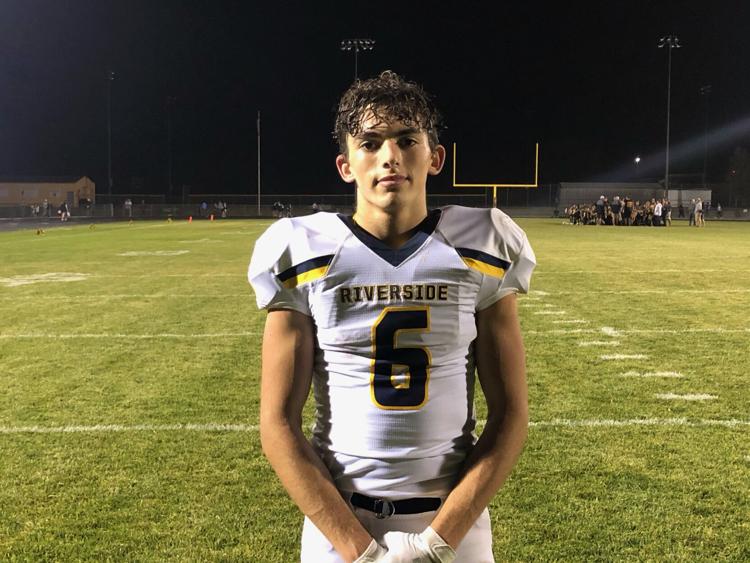 Riverside's Drake Woods had a go-ahead and game-winning 16-yard touchdown run and an interception to seal the 17-point comeback. Woods finished with two picks and eight tackles on defense.
Austin Kremkoski led the Bulldogs on offense with 164 yards passing.
Jaxon Johnson had 259 yards passing and two touchdowns for Tri-Center while Mason Rohatsch added six receptions for 139 yards and two touchdowns.
A-9: St. Albert 31 Southwest Valley 7 
Check out the complete recap at our Local Sports News Page.
1A-9: Underwood 42 Treynor 0  
Joey Anderson rushed for 131 yards and two touchdowns for Underwood. Alex Ravlin threw for 114 yards and a touchdown, including 75 yards and the score to Blake Hall.
1A-7: Mount Ayr 57 Colfax-Mingo 8 
Mount Ayr's Jaixen Frost returned to the lineup and finished with two rushing touchdowns and a passing score.
3A-9: Glenwood 21 Creston/Orient-Macksburg 14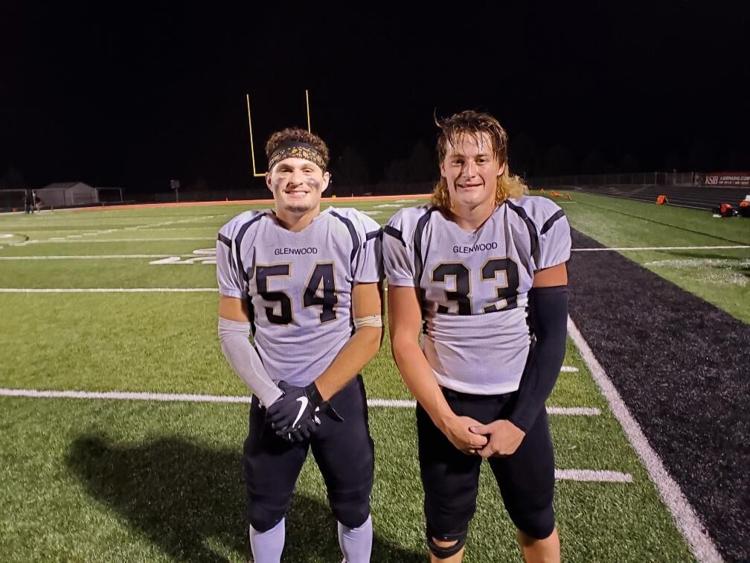 Sully Woods blocked a punt and Hunter Hauger picked it up and ran it in from 13 yards out to make the difference in the win for Glenwood. Ryan Blum had 123 yards receiving for the Rams.
---
KMALAND IOWA 11-MAN FULL SCOREBOARD
Class 2A District 7  
Shenandoah 41 Red Oak 7
Atlantic 7 Clarinda 0
Greene County 22 Nodaway Valley 19 (ND)
Class A District 10 
West Monona 20 IKM-Manning 7
Oakland-Craig 38 Logan-Magnolia 0 (ND)
Woodbury Central 27 Okoboji 0
Class A District 9 
AHSTW 48 Sidney 22
Riverside 27 Tri-Center 22
St. Albert 31 Southwest Valley 7
Class 1A District 9 
Underwood 42 Treynor 0
Missouri Valley 36 MVAOCOU 8
OABCIG 55 East Sac County 7
Class 1A District 8 
ACGC 35 Kuemper Catholic 0
Panorama 10 Woodward-Granger 0
Van Meter 48 West Central Valley 6
Class 1A District 7 
Mount Ayr 57 Colfax-Mingo 8
Pleasantville 48 Central Decatur 6
Pella Christian 21 Interstate 35, Truro 18
Class 3A District 9  
Harlan 35 Denison-Schleswig 0
Glenwood 21 Creston/Orient-Macksburg 14
Lewis Central 35 Carroll 13
Class 3A District 1 
Boyden-Hull/Rock Valley 45 Bishop Heelan Catholic 20
Sergeant Bluff-Luton 35 LeMars 12
Spencer 42 Storm Lake 18
Class 4A 
Ankeny 68 Thomas Jefferson 0
Sioux City East 34 Sioux City North 0