(KMAland) -- Wins in KMAland 11-player from Atlantic, Treynor, Nodaway Valley, SW Valley, Riverside, Lo-Ma, Tri-Center, Glenwood, LC, Underwood, Harlan and more in Week 3.
ND: Atlantic 37 Shenandoah 13 
View the complete recap at our Local Sports News Page.
ND: Treynor 20 Clarinda 13 — OT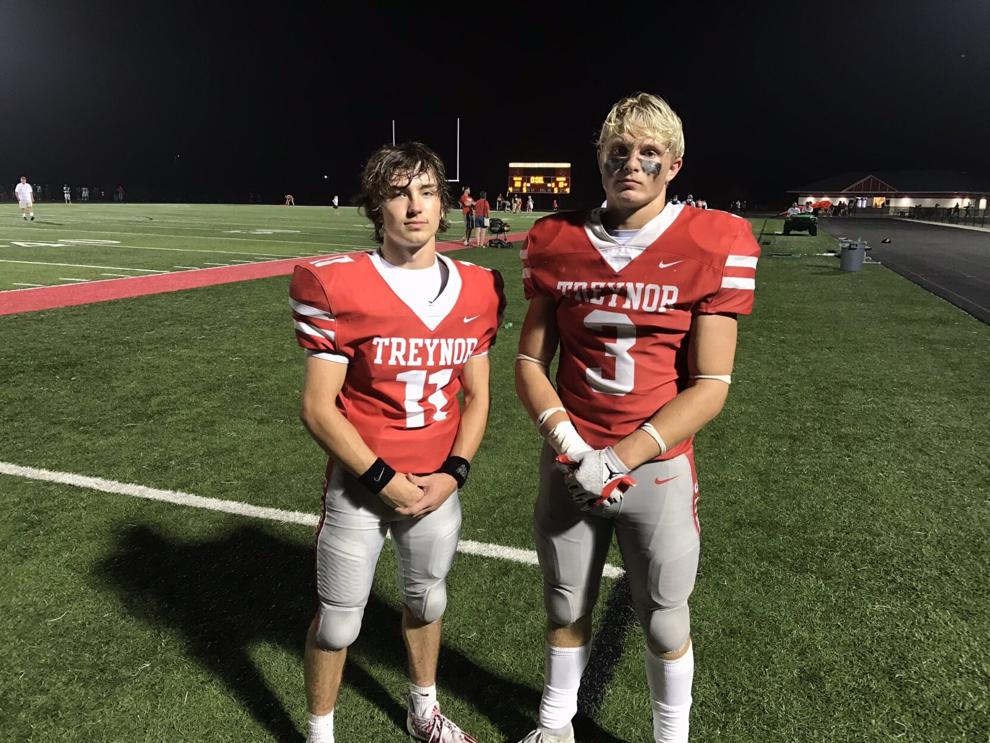 Kayden Dirks had 166 yards of total offense while Jaxon Schumacher added 93 yards of total offense and the game-winning touchdown in overtime. 
Clarinda's Isaac Jones finished with five receptions for 103 yards and a touchdown.
ND: Nodaway Valley 6 Red Oak 0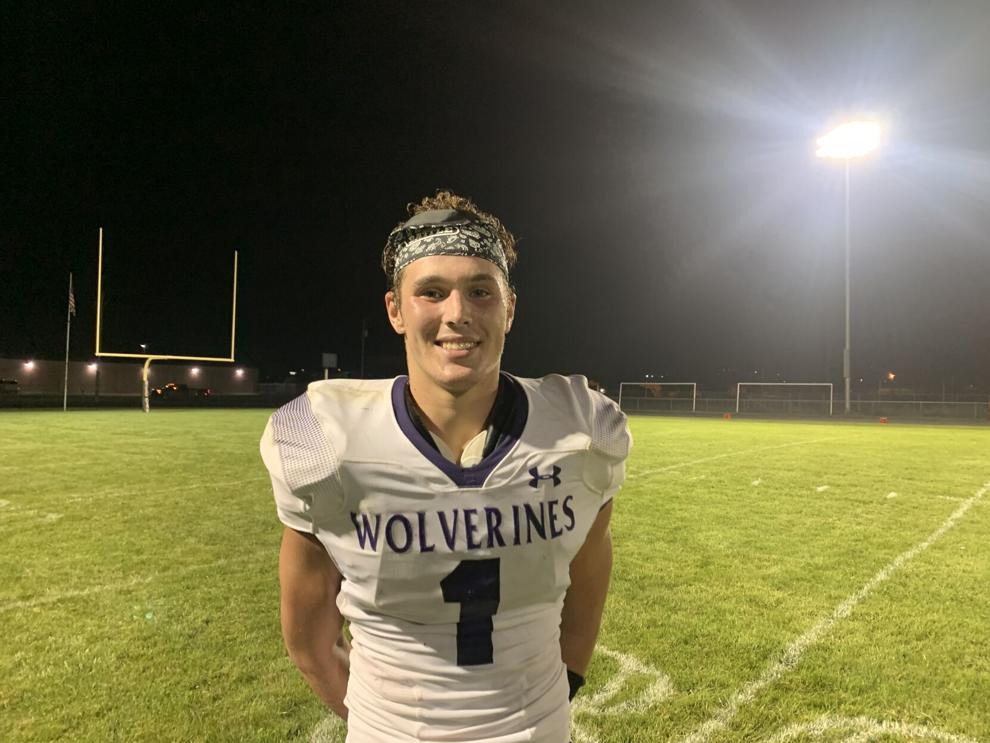 Nodaway Valley's Caelen DeVault had two interceptions and five tackles to lead Nodaway Valley in a defensive slugfest. DeVault also had 49 yards receiving and 37 yards rushing.
A-7: Southwest Valley 14 AHSTW 12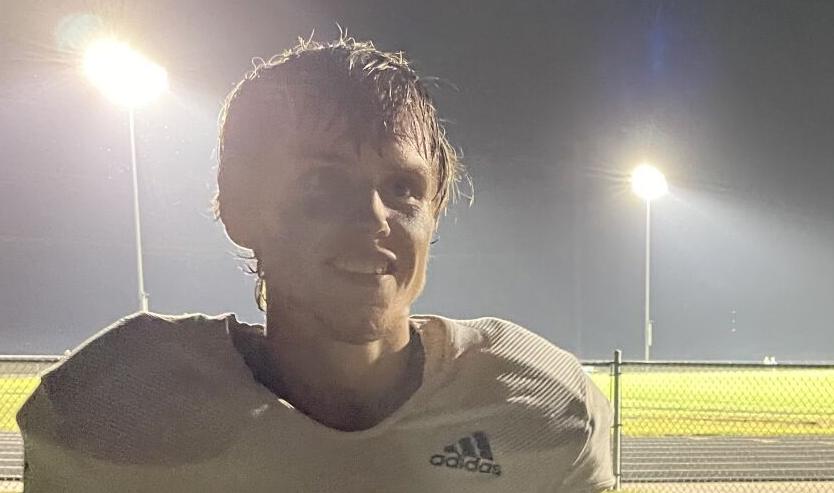 Brendan Knapp had 24 carries for 124 yards and two touchdowns to lead Southwest Valley.
Kyle Sternberg also had a five-yard touchdown run, but AHSTW's potential game-tying two-point conversion in the fourth quarter came up short.
A-7: Riverside 29 Mount Ayr 26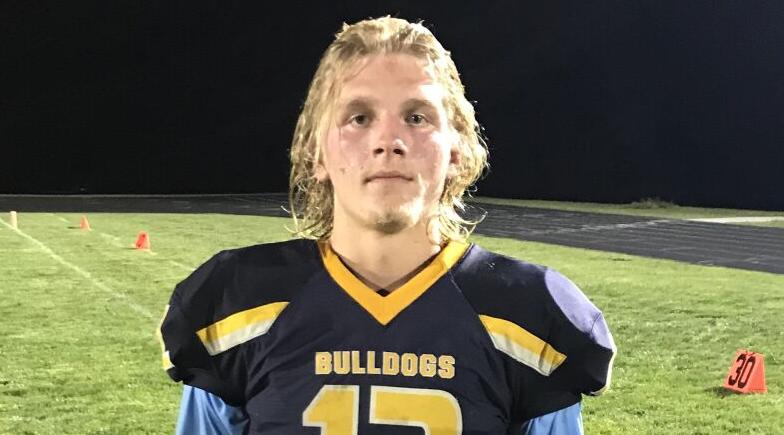 Austin Kremkoski threw for 244 yards and four touchdowns and rushed for 76 to lead Riverside. Rhett Bentley added 128 yards on the ground, and Hayden Hensley had two receptions for 101 and a touchdown. Nolan Moore finished with two touchdown grabs and 36 yards. Brody Zimmerman led the Bulldogs defense with 16 tackles.
Jaixen Frost accounted for 234 yards of offense, throwing for 97 yards and rushing for 138 while accounting for three touchdowns to lead Mount Ayr.
A-7: Earlham 51 Sidney 0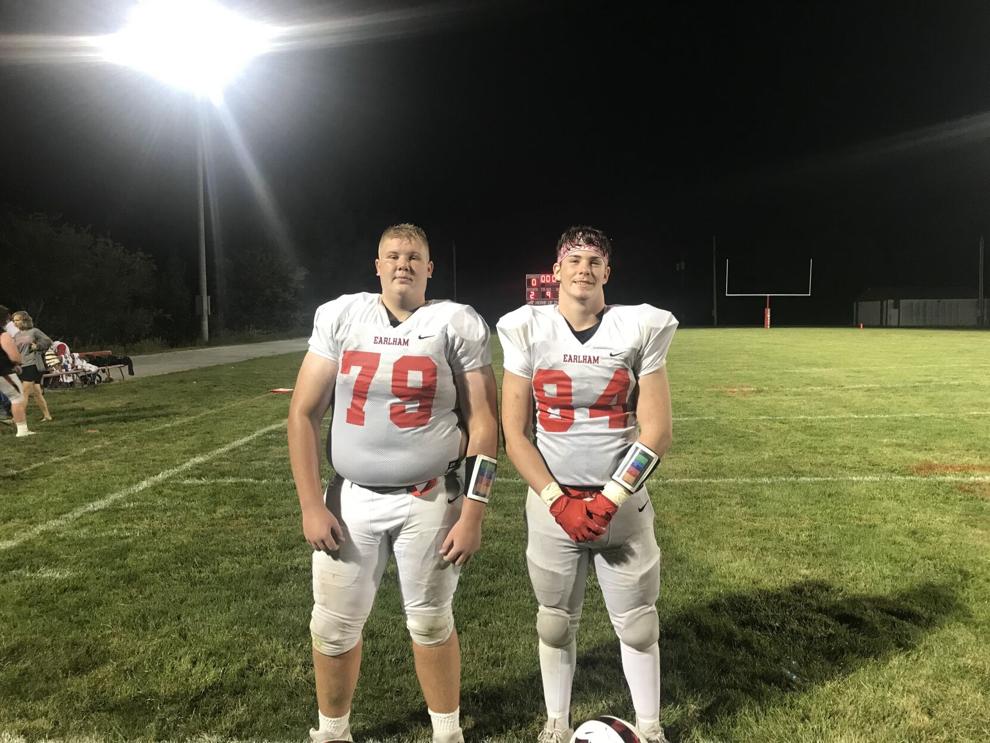 Earlham had 407 yards rushing, including 119 and two touchdowns from Max Vandeveer.
Sidney was held to just 76 yards of total offense.
A-8: Logan-Magnolia 51 Westwood 24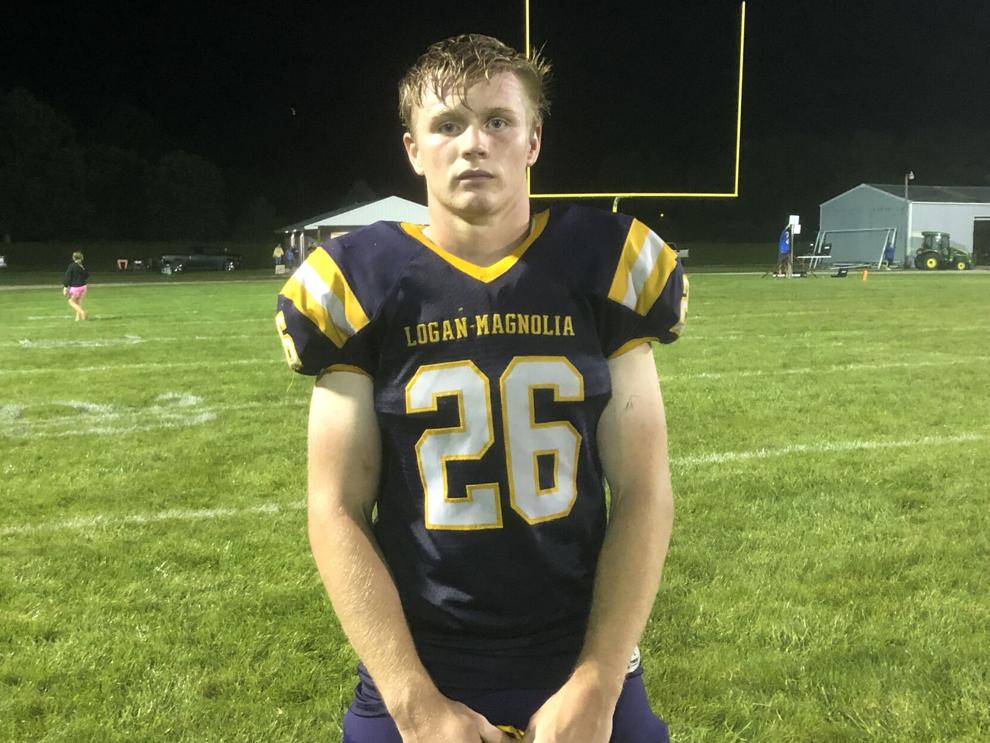 Gavin Maguire led Logan-Magnolia with 174 yards rushing and four touchdowns in the win. Brody West added 183 all purpose yards for the Panthers.
A-8: Tri-Center 56 Missouri Valley 30 
Brecken Freeberg was named the AgriVision Equipment Group Player of the Night, leading Tri-Center with 224 yards rushing and five touchdowns to go with 47 receiving and another score.
Michael Turner threw for another 150 and two touchdowns and rushed for 45 and another touchdown for the Trojans. Eli Marsh led the receiving corps with 49 yards and a touchdown.
Alexis Manzo rushed for 84 yards and two scores for Missouri Valley.
ND: Glenwood 48 Abraham Lincoln 0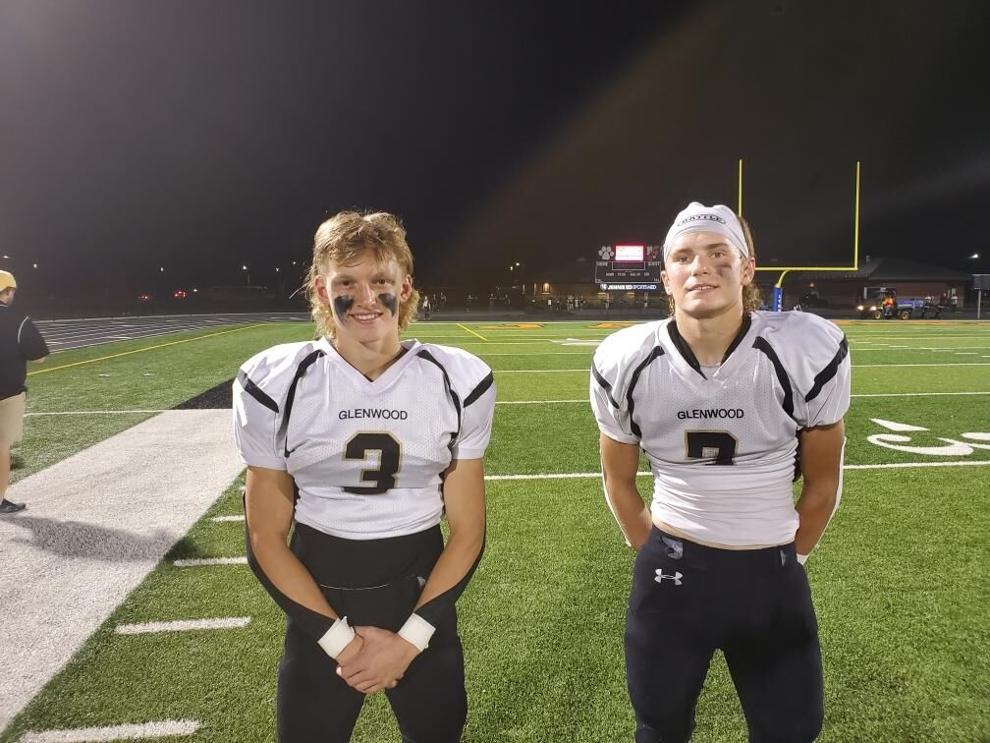 Tate Mayberry rushed for 128 yards and three touchdowns and threw for 99 yards to lead Glenwood in the win. 
ND: Lewis Central 31 Norwalk 3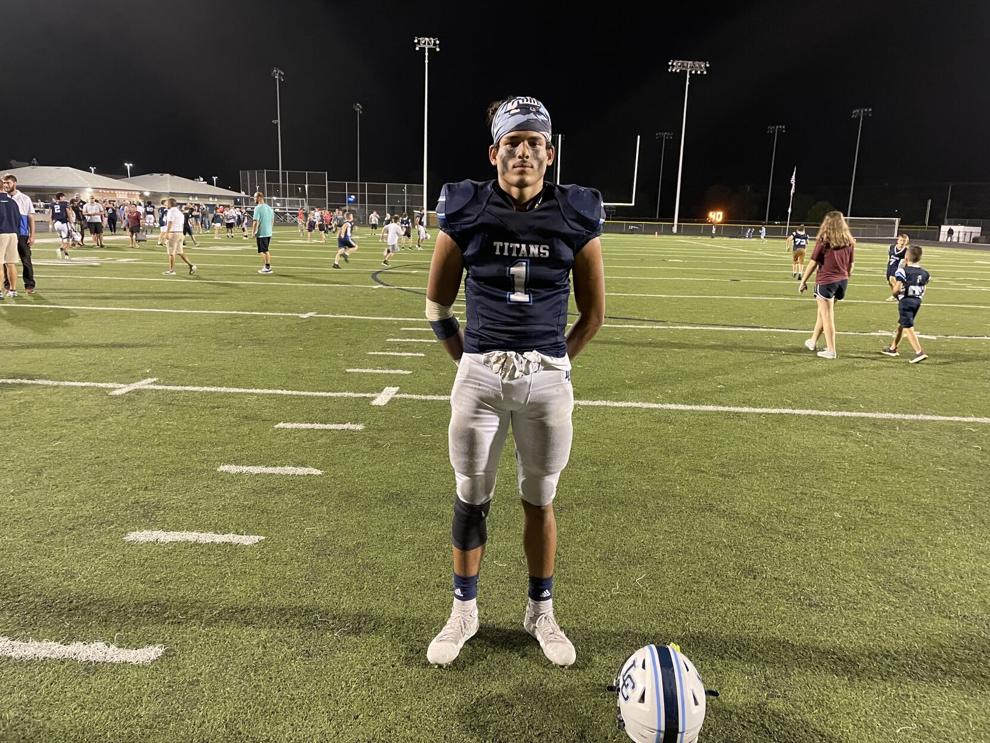 Jonathan Humpal went for 175 yards and two touchdowns to lead Lewis Central in the rout. Braylon Kammrad added 83 yards passing and a couple scores, and Luciano Fidone had three receptions for 41 yards and a touchdown.
ND: Underwood 69 St. Albert 7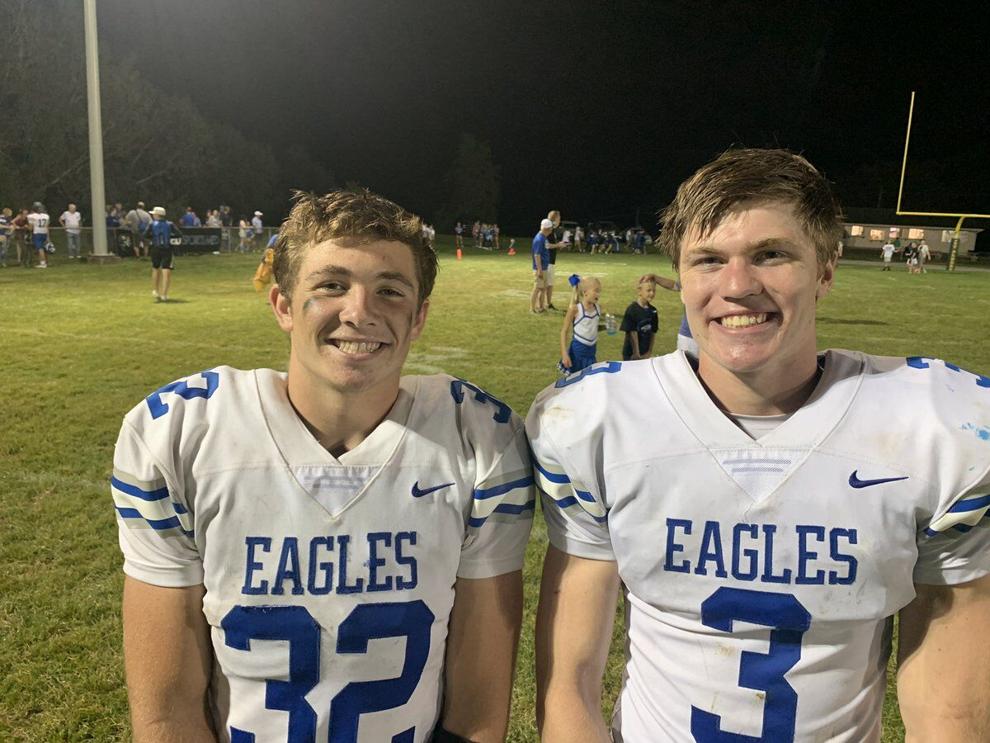 Joey Anderson needed just five carries to get to 135 yards and scored on three of them for Underwood. Alex Ravlin threw for 117 yards and three touchdowns, and Scott Pearson had two touchdown grabs among his six receptions for 94 yards.
ND: Harlan 55 Sergeant Bluff-Luton 26 
Aidan Hall scored four touchdowns and had 102 yards rushing, and Teagon Kasperbauer threw for 230 yards and two touchdowns for Harlan. Find the complete recap at our Local Sports News Page.
View all 11-player KMAland and area KMAland 11-player district team scores in the scoreboard below.
---
TRIANGLE 
Atlantic 37 Shenandoah 13
Treynor 20 Clarinda 13 — OT
Nodaway Valley 6 Red Oak 0
CLASS A DISTRICT 6
Belle Plaine 52 Wayne 0
Ogden 27 Madrid 21
Colfax-Mingo 35 North Mahaska 32
CLASS A DISTRICT 7 
Southwest Valley 14 AHSTW 12
Riverside 29 Mount Ayr 26
Earlham 51 Sidney 0
CLASS A DISTRICT 8 
Woodbury Central 41 IKM-Manning 14
Logan-Magnolia 51 Westwood 24
Tri-Center 56 Missouri Valley 30
KMALAND IOWA 11-PLAYER NON-DISTRICT
Glenwood 48 Abraham Lincoln 0
Lewis Central 31 Norwalk 3
Underwood 69 St. Albert 7
Harlan 55 Sergeant Bluff-Luton 26
Creston 35 Denison-Schleswig 14
Greene County 13 Kuemper Catholic 3
Central Decatur 14 Panorama 5
Carroll 24 Thomas Jefferson 14
Spencer 49 Bishop Heelan Catholic 14
Sioux City East 42 LeMars 13
Sioux City West 40 Des Moines Hoover 12
Sioux City North 20 Des Moines North 0