(KMAland) -- Day 68 of blogging with no sports. This is the 62nd consecutive blog and the 66th blog during this period. 
I'm back with another summer sports preview and today we move into baseball with a look at the always-tough Missouri River Conference.
PREVIOUS SUMMER PREVIEW LINKS 
Hawkeye Ten Conference Softball Preview 
Hawkeye Ten Conference Baseball Preview
Corner Conference Softball Preview
Corner Conference Baseball Preview
Western Iowa Conference Softball Preview 
Western Iowa Conference Baseball Preview
Pride of Iowa Conference Softball Preview
Pride of Iowa Conference Baseball Preview
Rolling Valley Conference Softball Preview
Rolling Valley Conference Baseball Preview
Missouri River Conference Softball Preview
---
2020 MISSOURI RIVER CONFERENCE BASEBALL PREVIEW
Abraham Lincoln Lynx – Last Year: 13-26 overall, 7-17 conference
Coach: Brett Elam
ALL-MRC RETURNEES: Two of AL's three All-MRC standouts have graduated, but the first-team selection is set to return. Senior outfielder Ben Fichter had a big year with a .330/.451/.523 line that included 10 doubles, four triples and a home run among a team-best 57 total bases. He also drove in 17, scored 34, walked 17 times, was hit by a team-high seven pitches and led the team with 20 stolen bases. A superstar, in other words. He also pitched 7 1/3 innings with a 3.65 ERA.
OTHER SENIORS: Three returning seniors started nearly every game last season, including Andrew Christensen, who ranked second on last year's team with 25 RBI and hit .273/.321/.331 for the summer. He also threw 29 innings and had 21 strikeouts with a 5.31 ERA. Johnny Podroza posted a .387 OBP behind 17 walks and 20 hits, including four doubles and a home run, and Zane Olsen had a terrific .414 OBP with 18 walks, eight doubles and a home run. He threw 2 2/3 innings a year ago.
There were several others that started at least 17 games, led by the 23 from Austin Wickman, who was on base at a .314 clip in 41 total at bats and tossed 11 2/3 innings with a 3.00 ERA. Cade Nelson was a starter in 22, had a pair of doubles and a triple while throwing 6 2/3 innings. Kaden Baxter and Kobie Ferguson started 17 games each and were plenty active on the bump. Baxter threw 35 1/3 innings, struck out 17 and had a 4.36 ERA, and Ferguson made nine pitching appearances and threw 15 2/3 innings.
Brian Hunter appeared in 14 games and scored 10 runs, Nick Garner started seven and had a .407 OBP in 23 at bats, Caleb Barnhouse was active in four varsity games and Jared Dilts appeared in one game as a pitcher and finished one inning.
JUNIORS: Not a lot of room on the roster for playing time with all those seniors and juniors last year, but Jaden Reiss did see time in six games and scored two runs.
SOPHOMORES: Braden LaSale is the only freshman that saw playing time for the Lynx last season, appearing in a pair of varsity games.
FINAL WORD: They bring back a ton of experience at the plate and on the bump, but their senior class was really solid last year, too. Fichter figures to continue his star-like ways, and there is enough here for the Lynx to be contenders atop the MRC.
Bishop Heelan Catholic Crusaders – Last Year: 29-11 overall, 18-6 conference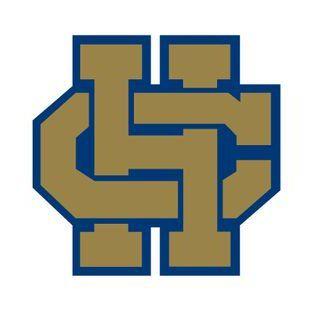 Coach: Andy Osborne
ALL-MRC RETURNEES: A big year calls for a lot of honors, and Heelan had five first-team All-MRC choices. Three of those guys are back for their senior seasons. Infielder Jared Sitzmann hit .446/.481/.574 – all team-highs – and also led the team with 66 hits and 53 runs scored. He had 12 doubles, two triples and a home run to account for a team-high 85 total bases and drove in 19. Sitzmann also tossed nine innings with a 0.78 ERA and struck out seven.
Outfielder Christian Velasquez was also a first-team All-MRC choice last year, hitting .381/.440/.454 with 37 total hits, 26 runs scored and 11 RBI. He was one of four players with double-digit stolen bases and went 5-1 with a 2.48 ERA and 31 strikeouts in 42 1/3 innings on the mound.
Their top-returning pitcher Brant Hogue was a first-team utility player, throwing 55 1/3 innings with a 1.52 ERA and striking out 96. At the plate, he hit .352/.401/.531 with a team-best 16 doubles and 45 RBI in a monster season at the plate.
There's also a second-team pick that is back for a senior season in infielder Ben Dixon. Dixon was one of just four players on last year's team with at least 60 total bases, hitting .362/.428/.480 with 12 doubles, a home run and 41 RBI. Dixon threw 19 1/3 innings with a 2.17 ERA and 13 strikeouts.
OTHER SENIORS: This is a really good senior class, you see. Two others were regular everyday players last year with Max Venne posting a .344 OBP and Trent Hope driving in 28 runs and finishing with a .305/.418/.398 line. The two also combined to steal 25 bases, and Venne threw 12 innings with a 2.92 ERA and 11 Ks. Ryan Dougherty played in 32 games and scored 27 runs while Camden Smith made 12 starts and hit .286. Two others, Archer Smith and Henry Sealey, started two games and were active in 24 varsity contests last season.
JUNIORS: Brett Sitzmann was the only sophomore that saw time last season, as he threw 4 2/3 innings and had a 1.50 ERA in three appearances.
SOPHOMORES: Last year's freshmen had a couple of big contributors in Ian Gill and Kaleb Gengler. Gengler threw 27 1/3 innings with a 4.87 ERA and struck out 13 while Gill hit .288/.434/.356 in 22 starts and 29 games played.
FINAL WORD: They definitely had some really solid seniors last year in their four-man group, but this senior class is huge and hugely talented. They can hit, they can pitch and they can run. The Crusaders will definitely be in line for another run at an MRC title this season.
Sergeant Bluff-Luton Warriors – Last Year: 27-14 overall, 13-11 conference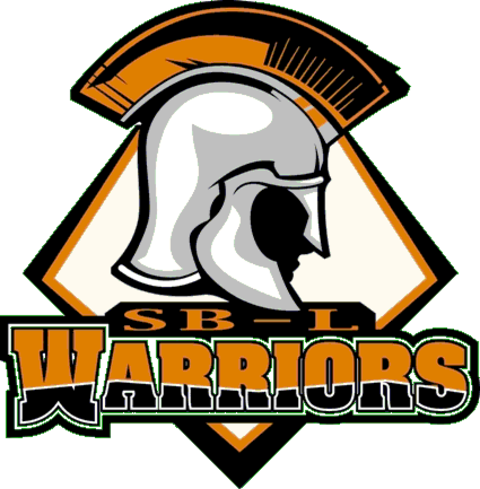 Coach: Matt Nelson
ALL-MRC RETURNEES: Sergeant Bluff-Luton returns a first-team battery in pitcher Daniel Wright and catcher Spencer Kleene. Wright – a Wisconsin quarterback recruit – was honored for his work on the mound, as he threw 71 innings, struck out 59 and posted a 2.27 ERA and 9-2 record. At the plate, he hit .386/.439/.507 with 11 doubles, two homers and 45 RBI. Kleene, meanwhile, smashed to the tune of a .438/.506/.737 line that included 13 doubles, eight homers and two triples and a team-high 60 RBI. He also scored 50 runs, walked 18 times, posted 101 total bases and led the team with 17 stolen bases in 17 tries.
Second-team choice and senior infielder Deric Fitzgerald was terrific, too. He finished with a .411/.521/.574 batting line with 13 doubles, two homers and a triple, 28 RBI, 25 walks and a team-high 52 runs scored.
OTHER SENIORS: There are six other seniors that were everyday regulars during their junior seasons. Jacob Massey had a .308/.459/.454 batting line with 29 RBI and 44 runs scored while walking a team-high 33 times. Ben Freiberg hit .283/.353/.302 with 30 hits, and Wade Phair posted a .320/.397/.456 triple-slash with eight doubles, two homers and 27 RBI. Freiberg threw 20 1/3 innings with 12 strikeouts, and Phair threw 1 2/3 innings.
Another two-way player last year for the Warriors was Sean Owens, who had a .364 OBP in 41 starts and a 4.94 ERA and 12 strikeouts in 22 1/3 innings. Zac Hamilton threw 29 innings, had a 3.86 ERA and struck out 26 and had a .528 OBP in 24 at bats. Easton Plantenberg was another junior that pitched, throwing three innings.
Both Trevor Stoltze and Carter Schumacher were everyday players for SBL last season. Stoltze had a .341 OBP behind 17 walks and 25 hits, and Schumacher went .287/.443/.419 behind 27 walks and 37 hits, including 15 of those for extra bases.
JUNIORS: Nick Muller was the only then-sophomore to get time last season and a lot of it was on the bump. He threw 46 innings, ranking third on the team, and finished with a 5-3 record, a 4.72 ERA and 35 strikeouts.
SOPHOMORES: You have to be pretty dang good to crack this lineup as a freshman, and Bryce Click did. Click had 16 starts and played in 26 games while Aidan Sieperda threw 2 2/3 clean innings.
FROSH: Shout out to Tylar Lutgen for finding time as an 8th grader in two varsity games on a team that was full of stud juniors and seniors.
FINAL WORD: I'm sure they walked away from the MRC season with a bitter taste in their mouth, considering their 13-11 record. And then a tough loss to Heelan in a substate final was probably also pretty bitter. So, you have A LOT of talent and A LOT of experience that is heavily motivated to finish on the right note. Look out.
Sioux City East Black Raiders – Last Year: 26-15 overall, 18-6 conference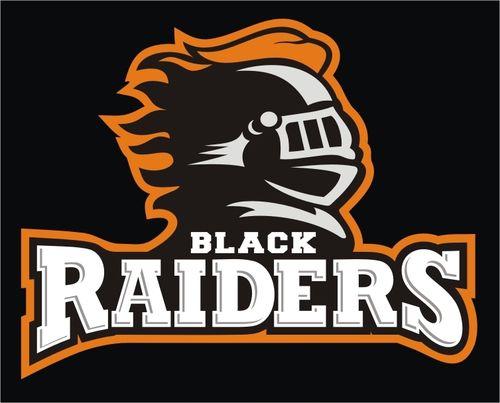 Coach: Kevin Dicus
ALL-MRC RETURNEES: Four of the five All-MRC picks for the Black Raiders graduated. The lone exception is utility player Alec Patino, who returns for his senior season. He had 40 innings on the mound with 67 strikeouts, a 2.98 ERA and a 3-3 record. He also crushed at the plate with a .414/.545/.845 triple-slash that included team-highs with 19 doubles, five triples, seven home runs, 52 RBI, 29 walks and 98 total bases. Yeesh.
OTHER SENIORS: Drew Brower is the only other senior that started at least 30 games last season. He also played in 41 and finished with a .383 on-base percentage in 48 plate appearances. They do have a bunch of other players that saw lots of time last year, both at the plate and on the bump.
Chayce Patterson appeared in 16 games, including 11 of those on the mound, finishing with 15 1/3 innings and 15 strikeouts. He also had a .370 OBP and scored 16 runs on offense. Carter Junge threw 19 1/3 innings and struck out 11 and had a .415 OBP. Casey Blake had 12 appearances and 18 innings on the mound while hitting .333/.463/.455 in limited at bats.
Anthony Hacker is another that saw some time on the mound with 12 1/3 innings while Kolton Schager had 19 1/3 innings and 15 strikeouts in his own junior season. Hacker appeared in 30 total games and scored 18 runs, and Schager drove in five runs in seven at bats. Nick Bartels started six games and played in 16 with a .444 OBP, and Kaden Schossow played in 13 games and made three starts.
JUNIORS: Terrick Thompson and Cam Riemer both made eight starts last season. Riemer had two of those on the mound and finished the season with 5 1/3 innings. Thompson got 25 at bats and posted a .393 OBP. Easton Voight had six starts and played in 18 games, and Bennet Vanderloo had appearances in 15 games and scored 17 runs.
FINAL WORD: The co-champions had eight seniors and seven of them started a majority of the games last year for the Black Raiders. They do have a strong group returning, and Patino is going to crush the ball and crush your lineup when he's hitting and pitching, respectively. Of course, they also probably have plenty waiting in the wings. It's the sign of a great program. I don't expect a large drop off, if any at all.
Sioux City North Stars – Last Year: 22-13 overall, 14-10 conference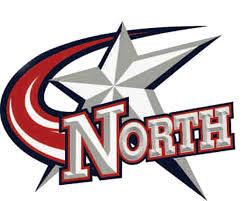 Coach: Nick Tillo
ALL-MRC RETURNEES: Four of the Stars' five all-conference players are gone. The lone returnee is second-team senior pitcher Tyler Kjose, who made five starts and appeared in seven games total. He posted a 5-1 record with a 1.26 ERA and struck out 30 against just seven walks. He did get some time at the plate, too, with 11 hits in 46 at bats.
OTHER SENIORS: Peyton Popken was a two-way standout for North last year, too. He had a .267/.466/.314 line behind 19 walks, 13 HBP and 23 total hits. He also threw 32 1/3 innings and finished with a 3.25 ERA. The only other junior on last year's team is Jackson Wynn, who had a .410 OBP in 40 plate appearances.
JUNIORS: Every day starter Dante Hansen looks to pick up where he left off in his strong sophomore season when he went .341/.378/.400 at the plate. Three other juniors pitched for the stars with Drew Kinnaman's 15 1/3 innings leading the way. He had a 3.20 ERA while Evan Helvig went nine innings and Triston Sheffy tossed 3 1/3. Helvig had a good year at the plate with a .303/.356/.459 line that included a team-high 28 RBI. Kinnaman got 36 plate appearances, and Sheffy played in five total games.
FINAL WORD: They were guided by their big and strong senior class last season. This year, it's going to be a bit different with fewer seniors and a bigger junior class. They have some nice pitching coming back, and the offense should come around, too. This is an intriguing and maybe a bit unpredictable team right now.
Sioux City West Wolverines – Last Year: 18-21 overall, 8-16 conference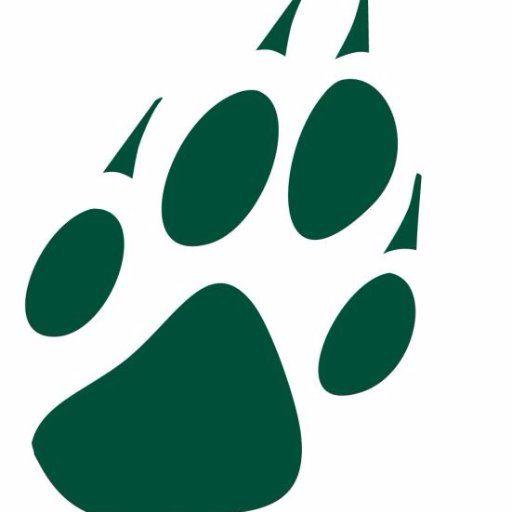 Coach: Gabe Hoogers
ALL-MRC RETURNEES: Sioux City West had two second-team All-MRC choices last season, and they've both graduated. We move on to the returnees…
SENIORS: All four of their seniors saw some time on the bump last season. None more than Colby Nieman, who threw 24 innings with 16 strikeouts and a 3.50 ERA. He also had a .410 OBP with 21 walks, seven HBP and 27 total hits while driving in 21 runs. Jaren Hollingshead walked 26 times, had a .446 OBP and scored 28 runs offensively while throwing 2 1/3 innings on the bump.
Dylan Cooper started 10 games and appeared in 24 total, but he received just 32 plate appearances. He did have 2 1/3 innings of pitching experience. Carter Olhausen threw 13 1/3 innings and struck out 14 in his six appearances.
JUNIORS: Landin Barker pitched 4 1/3 innings last season in two starts on the mound. Meanwhile, Keenan Hegna saw three starts in the field and played in six, and Kaleb Belt appeared in three varsity contests.
SOPHOMORES: Brady Larson and Skylar Hansen were everyday players for West as freshmen. Larson finished the season with 29 total hits and a .330/.375/.386 batting line while driving in 19 runs and scoring 14 times. Hansen drove in 12 and scored 16 times and threw just a little bit on the mound.
Ryan Smith is one of their top-returning pitchers with 28 1/3 innings of experience last year. And they were solid innings, too, with a 3.27 ERA and 29 strikeouts. Drew Benson returns 6 1/3 innings of experience from his freshman year, and he also scored six runs while appearing in 26 total varsity games.
FINAL WORD: Some big innings on the mound and five regular starters are gone for West. It's going to be an uphill climb with their lack of experience and the quick turnaround when the season starts. That said, there is definitely some young, intriguing talent on the roster.
Thomas Jefferson Yellow Jackets – Last Year: 8-26 overall, 6-18 conference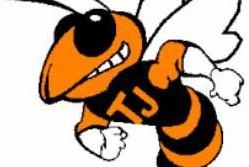 Coach: Tom Giles
ALL-MRC RETURNEES: Two All-MRC choices are back for the Yellow Jackets, led by senior infielder Ryan Steinspring and senior outfielder Grant Merk. Steinspring had 37 total hits, including six doubles, three triples and two homers last season while posting a .378/.474/.561 line. He also led the team with 29 runs scored, 12 stolen bases and 17 walks. On the mound, he threw 26 1/3 innings with 38 strikeouts and a 2.36 ERA.
Merk also had a strong two-way season with a .356 batting average and a .448 on-base percentage. He ranked second on the team with 32 hits, drove in 15 runs and walked 14 times. Merk, who also stole 12 bags, threw a team-best 47 2/3 innings, posted a 2.79 ERA and struck out 39.
OTHER SENIORS: The other three returning seniors also had two-way contributions. Jared Thompson finished with a .413 OBP, including 19 walks, 22 runs scored and 10 RBI. His biggest contribution, though, arguably came on the mound, as he finished his junior year with 40 2/3 innings pitched.
Nate Newton, who threw two innings, led the team in walks with 20 last season. He also had 20 hits, including five extra-base knocks, and drove in 13 runs while posting a .270/.438/.378 batting line. Tucker Rowe made plenty of contributions, including a team-high 16 RBI to highlight a .296/.405/.352 triple-slash. Rowe threw 5 1/3 innings and struck out seven while pitching to a 2.62 ERA.
JUNIORS: None of this year's juniors pitched, but they did have some offensive contributions. Sean Meyer had a .375 on-base percentage in 49 plate appearances, Hunter Ryba made 11 starts and appeared in 21 games and Ricardo Peacock had 10 starts and 18 appearances with a .308 OBP in 41 plate appearances.
SOPHOMORES: One of their top-returning pitchers hails from the sophomore class, as Robert Wood made six starts and three other appearances last season on the mound. He finished with 31 innings, 25 strikeouts and a 5.42 ERA. Wood might see his 18 plate appearances from last season go up, too. The other potential returning sophomore is Sam Shanno, who appeared in six games last year.
FROSH: And then there's Tyler Huey, who jumped right into it last year as an 8th grader. He had 10 2/3 innings pitched and appeared in 24 varsity contests. Offensively, four of his seven hits were for extra bases, and he drove in seven runs.
FINAL WORD: They had three solid seniors last year, and they bring back four that are very good this year. The program continues to build, and they can look no further than that senior class to lead them this summer. Quick turnaround and all, I think they will be improved.
---
CONCLUSION: The usual suspects appear to be the favorites here. Last year's co-champion Bishop Heelan Catholic is loaded and will be looking to return to state, Sergeant Bluff-Luton might have the most returning production of anyone and is hoping for a bounce back and Sioux City East has elite talent at the top of their roster with others waiting in the wings.
Abraham Lincoln should not be overlooked, either, as they have a very, very big senior class that is hungry for some action. I like those four teams at this point, but that doesn't mean I'm counting any of the others out. Either way, it's going to be plenty nice to see it play out.
Send any questions, comments and/or concerns to dmartin@kmaland.com.