(KMAland) -- Day 86 of blogging with no sports. This is the 80th consecutive blog and 84th during this period.
Moving right along in our preseason look at the upcoming high school baseball and softball seasons, today we are moving into the pitchers.
As we did earlier this week for the top-returning offensive players in the area, I present the 2020 KMAland Softball Pitcher of the Year Preseason Watch List.
Athletes eligible for this award are those from the Hawkeye Ten, Corner, Western Iowa, Pride of Iowa and Rolling Valley conferences plus Abraham Lincoln, Thomas Jefferson, Diagonal, Lamoni, Murray and Orient-Macksburg.
Previous winners of this award:
Sydni Huisman, Treynor (2019, 2018)
Ashtyn Miller, Lewis Central (2017)
Abby Straight, Logan-Magnolia (2015, 2016)
Rachel Smith, Exira/Elk Horn-Kimballton (2014)
Madison Keysor, Treynor (2013)
A quick explanation of the process: I started by sorting QuikStats by ERA and went through the first page (50 total names from last year) and started logging those that were returning. Then, I switched over to strikeouts and went through the first page of that. I rotated through those six times, coming up with 40 names of returning pitchers that very well could win this year's award. I also added one that missed most of last year due to injury.
And with that, here are your 41 candidates.
2020 KMALAND SOFTBALL PITCHER OF THE YEAR PRESEASON WATCH LIST
Riley Bell, Senior, Central Decatur – In terms of earned run average, Bell is the top-returning eligible senior. It is a bit difficult to get a lot of notoriety in the circle in this conference, but Bell deserves it. She had a 2.67 ERA and 86 strikeouts in 81 1/3 innings pitched during her junior summer.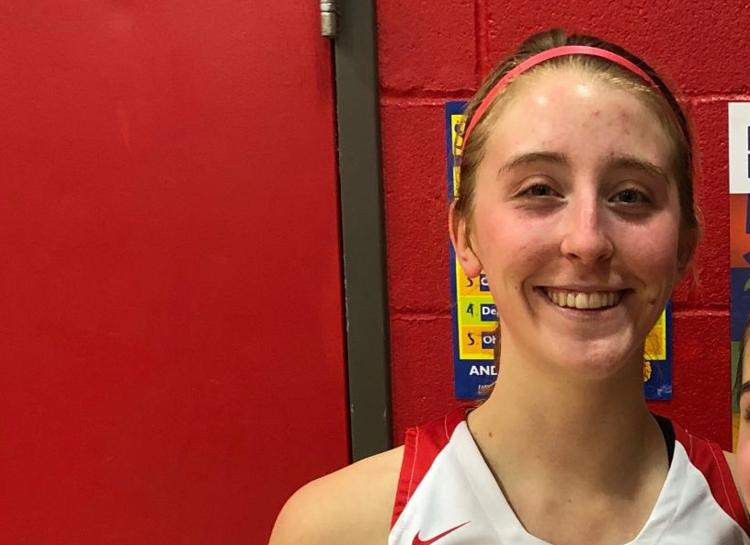 Sterling Berndt, Sophomore, Wayne – An outstanding freshman season should lead into an even better sophomore year, although the sheer overall numbers won't measure up with the shortened season. Last year, Berndt posted a 1.66 ERA, struck out 238 batters and was the winning pitcher in 21 games while leading the Falcons to the state tournament.
Emily Brouse, Junior, Harlan - While Emily did not meet the requirements, it is more than possible she could win this award. During her sophomore season, Brouse tore her ACL and missed the season after throwing just four innings. She did, however, post 33 innings and 51 strikeouts as a freshman and struck out 116 in 94 2/3 innings as an 8th grader. She's primed for a big year.
Kaitlyn Bruce, Junior, Stanton – Bruce is one of the top three returning pitchers in the Corner Conference and should give the Viqueens a fighting chance each night out. She threw 70 innings, struck out 36 and posted a 4.10 ERA last year while winning five of her eight starts. She made another 11 appearances in relief.
Bianca Cadwell, Sophomore, IKM-Manning – IKM-Manning brings back Cadwell, who made a solid debut as a freshman last summer. She had 88 strikeouts and a 3.72 ERA in 158 innings pitched while posting 10 victories.
Carlee Carpenter, Freshman, Kuemper Catholic – Kuemper got plenty of experience for some young girls in the circle last season, and Carpenter returns as the top freshman among eligible players. She had a 2.86 ERA and 30 strikeouts while making 18 appearances and logging 63 2/3 innings.
Keely Coen, Freshman, Creston – Creston relied on a duo of 8th graders in the circle last year, and Coen was one of those in making 15 starts and one relief appearance while logging seven wins and a save. She also struck out 33 batters and had a team-best 4.61 ERA for the year.
Ashlyn Cook, Senior, Missouri Valley – The Missouri Valley senior ranks among the top two eligible seniors in the area in terms of ERA. Hers was a 2.87 while throwing 97 2/3 innings, striking out 85 and finishing with seven wins in 14 starts.
Elise Dailey, Junior, Essex – Elise Dailey will likely get plenty of work in the circle for the Trojanettes this year. She had 55 2/3 innings for Stanton/Essex last year, finishing the summer with a solid 4.90 ERA and posted five wins and a save in nine starts and five relief appearances.
Macy Emgarten, Sophomore, Exira/EHK – The outstanding lefty had a big year on the basketball court, and she might be even better in softball. That's a scary thought, right? Last year, as a freshman, Emgarten won 12 games, posted a 2.15 ERA and struck out 186 batters against 44 walks.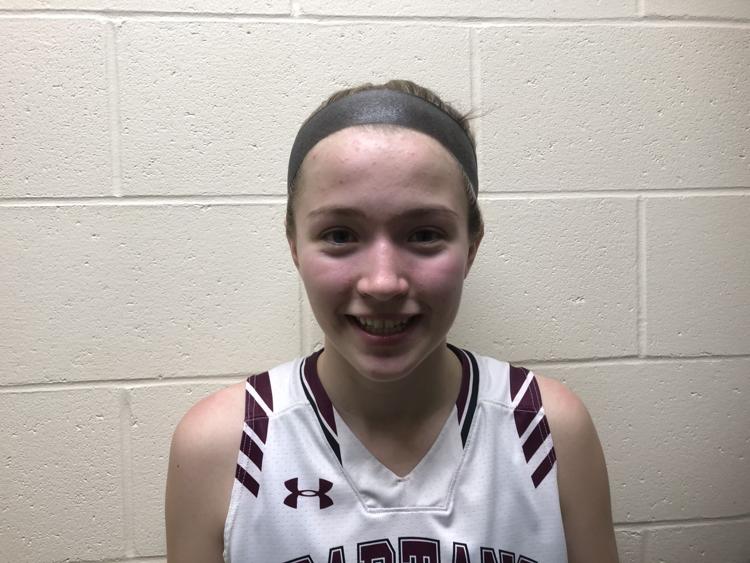 Olivia Engler, Junior, Atlantic – The top-returning pitcher – in terms of ERA – in the Hawkeye Ten Conference. Engler was impressive all year last season in putting down 176 batters via the strikeout, posting a 2.48 ERA and winning 21 games while logging 175 innings in the circle.
Kaela Eslinger, Senior, Orient-Macksburg – The top-returning eligible pitcher from the Bluegrass Conference in terms of strikeouts, Eslinger put down 128 batters in 170 innings pitched last year. She had a 3.95 ERA, picked up 10 wins and opponents only hit .227 against her.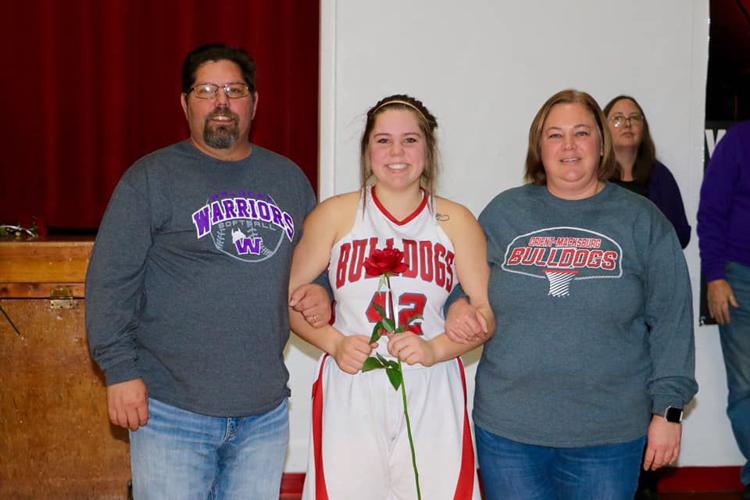 Kenna Ford, Junior, Riverside – Ford is another in a very strong junior class of pitchers and is the top-returning pitcher in the Western Iowa Conference, per ERA. Her 2.53 pushed the Bulldogs to a breakout campaign, as she won 18 games, threw 171 2/3 innings and struck out 103 batters.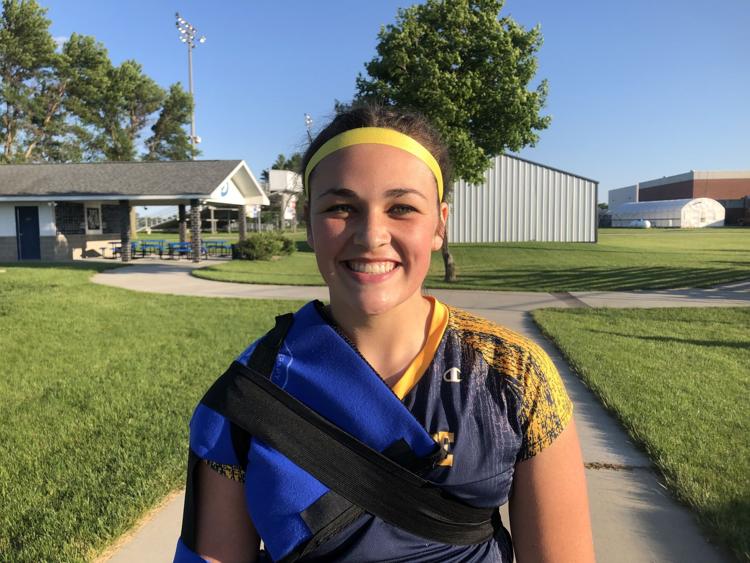 Nichole Gilbert, Senior, Shenandoah – Gilbert did everything she was asked to do last summer, and that included pitching when needed. She actually put up 75 2/3 innings and while she didn't have a ton of strikeouts (24), she did have a really nice 3.52 ERA and 1.52 WHIP while appearing in 20 games.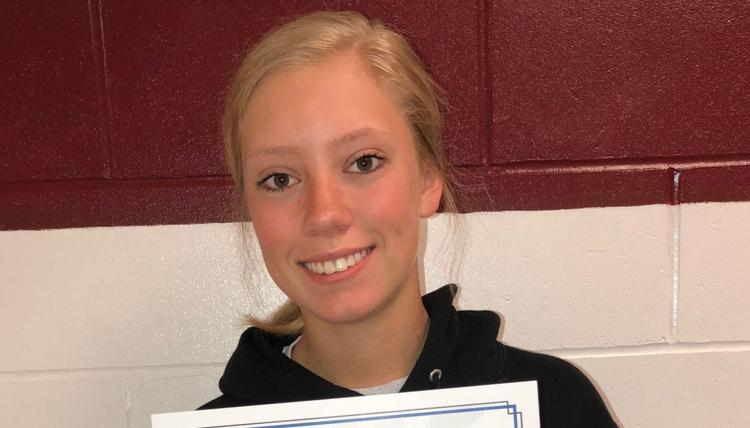 Megan Gittins, Sophomore, Lewis Central – Look for a breakout season from Gittins, who ranks third in returning strikeouts in the Hawkeye Ten Conference. She had 105 of them in 151 innings pitched last year while pitching in 31 games (27 starts). That's tough for a freshman with little experience to navigate, but she should see some gains this summer.
Holly Hansen, Freshman, Abraham Lincoln – Hansen was thrown to the Missouri River Conference wolves last year during her 8th grade summer. She had 112 strikeouts in 160 2/3 innings, appearing in 32 games and making 31 starts. She'll be all the better for it this year and beyond.
Kali Irlmeier, Freshman, Audubon – Irlmeier is among the names in the area that I'm really looking forward to seeing in terms of improvement. She came right into as an 8th grader and showed her talent with 87 strikeouts in 129 innings pitched. She appeared in 24 games, made 19 starts and logged seven wins.
Julia Janssen, Senior, Missouri Valley – Another senior for Missouri Valley, Janssen had 75 2/3 innings in the circle a year ago in splitting time with Ashlyn Cook. Janssen made 21 appearances and 15 starts, posted seven wins and struck out 40 batters during her junior year.
Kailey Jones, Junior, AHSTW – Jones is the first of two AHSTW names on this list, and she is the older of the two players. Jones threw 76 innings, struck out 33 and posted a solid 3.41 ERA with an even better 1.19 WHIP. She had five wins in 10 starts and had a save in another appearance.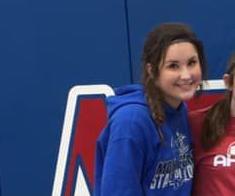 Tianna Kasperbauer, Sophomore, Harlan – Kasperbauer is another reason Harlan is not completely concerned with what their pitching situation looks like, despite losing Morgan Schaben. Kasperbauer threw 54 2/3 innings last season, struck out 80 and posted a 3.20 ERA in 16 appearances.
Olivia Larsen, Senior, Sidney – The perfect complement to the graduated Camryn McClintock last year, Larsen figures to log even more innings this summer. She had a 4.48 ERA over 65 2/3 innings, generally relying on the defense (27 strikeouts). She did make 10 starts and posted six wins and a save.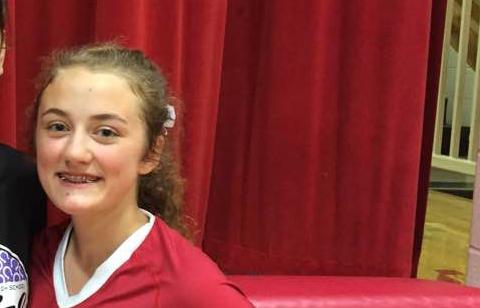 Cora McAlister, Senior, Coon Rapids-Bayard – McAlister finished her junior year with 99 strikeouts in 115 1/3 innings, posting nine wins in the circle for the Crusaders. She also had a solid 3.95 ERA and 1.60 WHIP. Even bigger things are coming in her senior summer.
Emily McIntosh, Junior, West Harrison – McIntosh helped lead the Hawkeyes to the Rolling Valley Conference, posting 25 wins, a 2.06 ERA and 169 strikeouts in 180 innings pitched. The 2.06 ERA is the top-returning figure in the RVC and ranks third among all candidates eligible.
Jessica McMartin, Freshman, St. Albert – Another then-8th grader that stepped into the circle last season and faced a very tough task. McMartin did strike out 78 batters in 113 2/3 innings during her 8th grade summer, and she should be all the better for that experience come this summer.
Ally Meyers, Sophomore, AHSTW – The younger member of the AHSTW duo, Meyers had a solid year with a 3.41 ERA, eight wins and 25 strikeouts in 51 1/3 innings. She had a 5-3 record in eight starts and nabbed a save in a ninth appearance.
Ella Pierce, Junior, Underwood – Pierce comes back with the second-best ERA among Western Iowa Conference pitchers. She had a 2.80 ERA and 83 strikeouts in 112 2/3 innings pitched while appearing in 18 games and logging 12 wins for a strong Eagles squad.
Mallory Raney, Sophomore, East Union – Raney is among the top eight strikeout pitchers returning to the area. She had 137 punchouts over 136 1/3 innings and put together a 3.85 ERA in a very tough POI.
Kendall Reed, Senior, Fremont-Mills – The reigning, defended, undisputed Corner Conference Pitcher of the Year by this very publication last season, Reed had 110 strikeouts in just 93 innings pitched. She had a 10-6 mark in 16 starts while posting a 4.67 ERA that is liable to come down this season.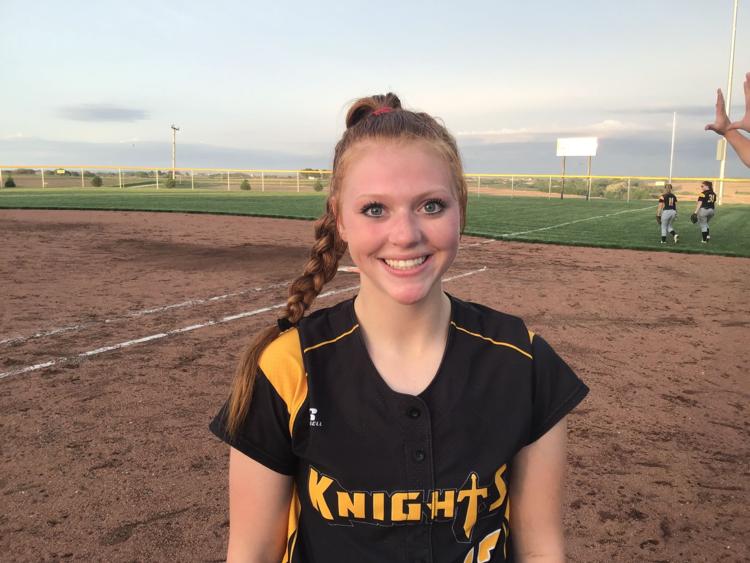 Reanna Rife, Senior, Logan-Magnolia – Rife is definitely one of the top power pitchers in the area this season. She had 184 strikeouts (4th among returnees) in 144 2/3 innings while posting a 3.00 ERA. Opponents managed just a .242 batting average against her, and Rife should be even tougher to touch this year in her senior summer.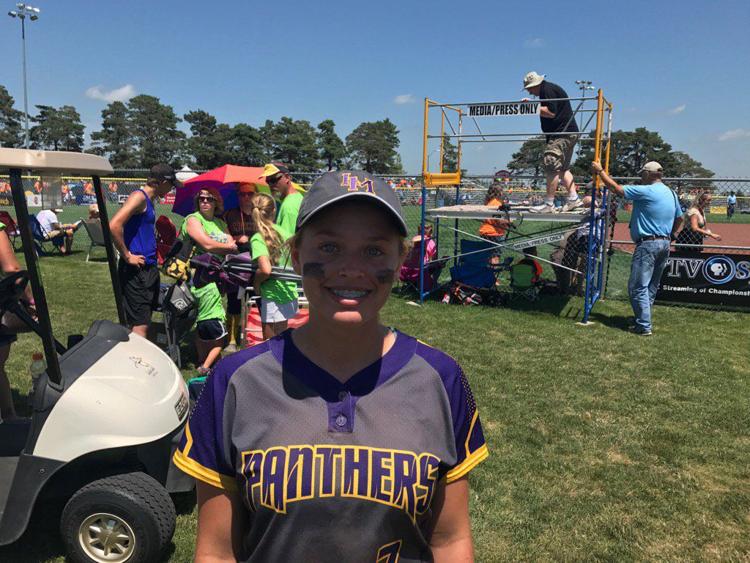 Helen Riker, Sophomore, CAM – Yet another from a really strong sophomore class, Riker had a solid season of her own for the Cougars. She threw 135 1/3 innings, struck out 138 to rank seventh among returning pitchers and had a solid 3.16 ERA over the course of 22 games pitched.
Kylee Rockhold, Sophomore, Central Decatur – Another from an impressive collection of pitchers from the Pride of Iowa Conference, Rockhold had a solid 2.75 ERA in 101 2/3 innings pitched last season. She brought the power with 109 strikeouts and walked just 51 while appearing 22 games (17 starts).
Brenna Rossell, Sophomore, Griswold – Rossell ranks second in the Corner Conference in returning strikeouts. During her freshman summer, she put down 100 batters in 101 2/3 innings, posted a 3.65 ERA and allowed just a .242 opponent's batting average.
Alivia Ruble, Freshman, Southeast Warren – A big 8th grade season for Ruble should lead into plenty more success in the coming years. She is among the top 10 returning eligible pitchers in strikeouts after 122 in 142 2/3 innings last season. She had a 3.73 ERA and was a winning pitcher 16 times.
Talia Schon, Senior, Glidden-Ralston – Schon is well known as one of the top hitters in the area, but she also did plenty of fine work in the circle last year. Schon posted 75 strikeouts and a 3.86 ERA over 114 1/3 innings during her junior summer.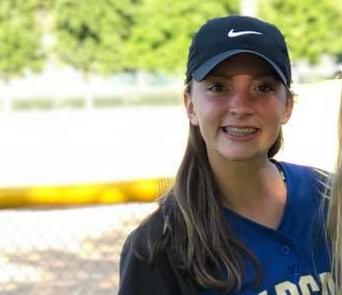 Aziah Smalley, Senior, Clarinda – Smalley returns with plenty of experience, and she is hoping to lead another solid win improvement for the Cardinals. She struck out 96 batters in 141 1/3 innings, posted eight wins and finished with a solid 3.81 ERA and 1.60 WHIP.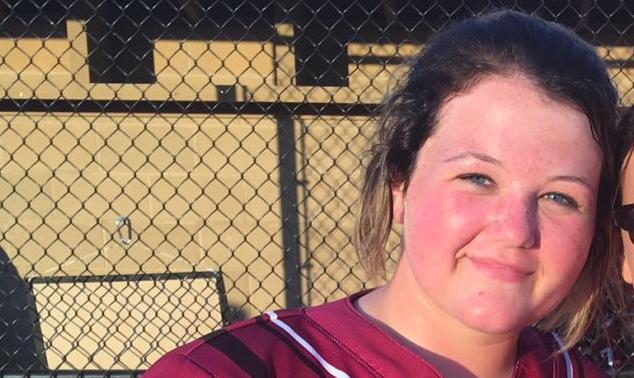 Jadeyn Smith, Junior, Ar-We-Va – One thing that could keep the Rockets near the top-half of the conference this season is the return of Smith, who had a 3.24 ERA in 116 2/3 innings last season. She struck out 73 and picked up nine wins in 18 appearances.
TJ Stoaks, Junior, Lenox – Stoaks had a monstrous season a year ago to continue what has been a fantastic career in the circle. Her 1.17 ERA is the top-returning number in the area, as is her 279 strikeouts. She did it in 203 innings and finished with a .157 opponent's batting average. A prime, prime, PRIME candidate to take this year's award.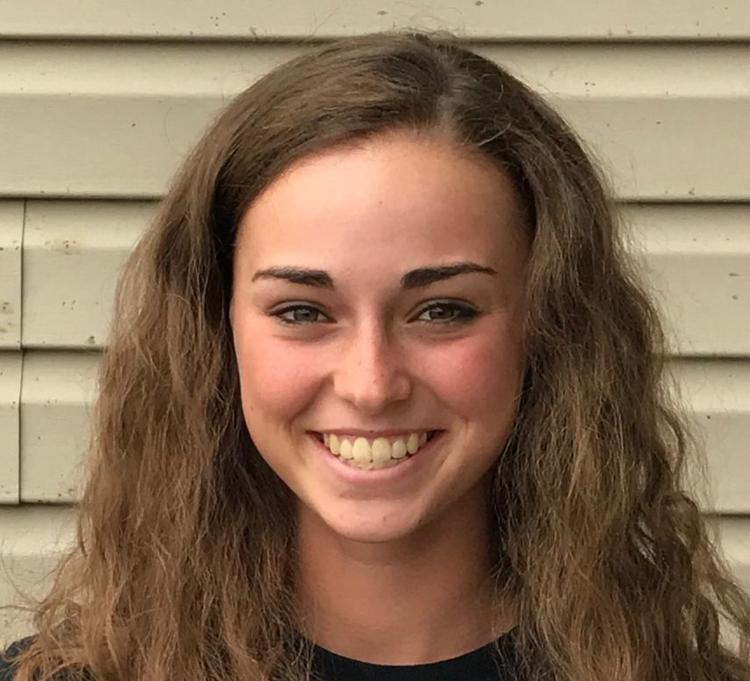 Kamryn Venner, Sophomore, Kuemper Catholic – Venner narrowly meets the 50-inning requirement, but she was impressive in 51 1/3 frames pitched last year. Among Hawkeye Ten pitchers, she has the second-best returning ERA (2.73), and she struck out 35 while making 12 appearances in the circle for the Knights. Look for more from her in coming years.
Chloe Venteicher, Sophomore, Kuemper Catholic – Another very young member of the Kuemper trio of pitchers. Venteicher tossed 74 innings, posted a 4.45 ERA and made 17 starts during her freshman summer. It'll be interesting to see what comes of their trio this year.
Delanie Voshell, Junior, Shenandoah – The DMACC commit has all the tools you're looking for in a successful pitcher. She struck out 117 batters (11th among returning pitchers) over 134 2/3 innings and posted a terrific 17-8 record in 26 starts. I even think her best is yet to come, and it starts this summer.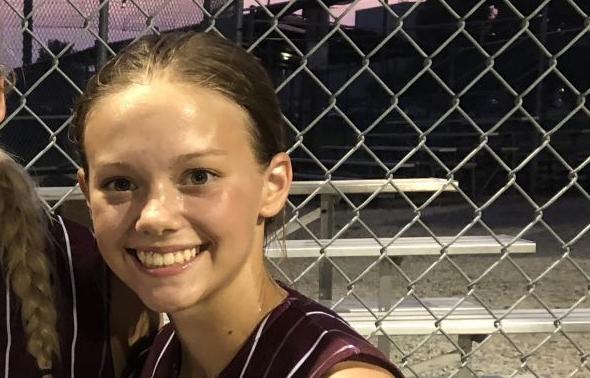 Natalie Yonker, Junior, Nodaway Valley – As a sophomore, Yonker had moments of success in making 16 starts and two relief appearances. She had 38 strikeouts in 91 innings pitched and managed a 4.85 ERA and a 1.70 WHIP.
---
Those are 41 candidates for this year's award, including 12 juniors and sophomores, 11 seniors and six freshmen. In the conference breakdown, there are 12 from the Hawkeye Ten, nine from the WIC, seven from the POI, six out of the Rolling Valley, five from the Corner and one each from the MRC and Bluegrass.
Send any questions, comments and/or concerns to dmartin@kmaland.com.