(KMAland) -- Day 90 of blogging with no sports. This is the 84th consecutive blog and 88th during this period.
The baseball and softball seasons in the state of Iowa are a mere one day away. Once again, we will have at least one game on the air for every single day of the opening week. To keep track of our calendar, hit this link and then bookmark for the rest of eternity. It should answer a lot of questions for you without having to ask them. The only thing that we ask is that you don't give us the coronavirus. Thanks in advance!
All right, now…yesterday, I laid out my predictions for champions and sleepers in each of the area softball conferences. Trevor Maeder told me that he agreed with all of my champion picks except for in the WIC (he took Riverside) and in the Corner (he took Griswold).
So, I was thinking: If he's so smart, maybe he should just get involved with this thing. Below you will find our champion and sleeper picks for each area baseball conference. Please note, again: A sleeper pick does not necessarily mean we think they will finish second.
---
HAWKEYE TEN CONFERENCE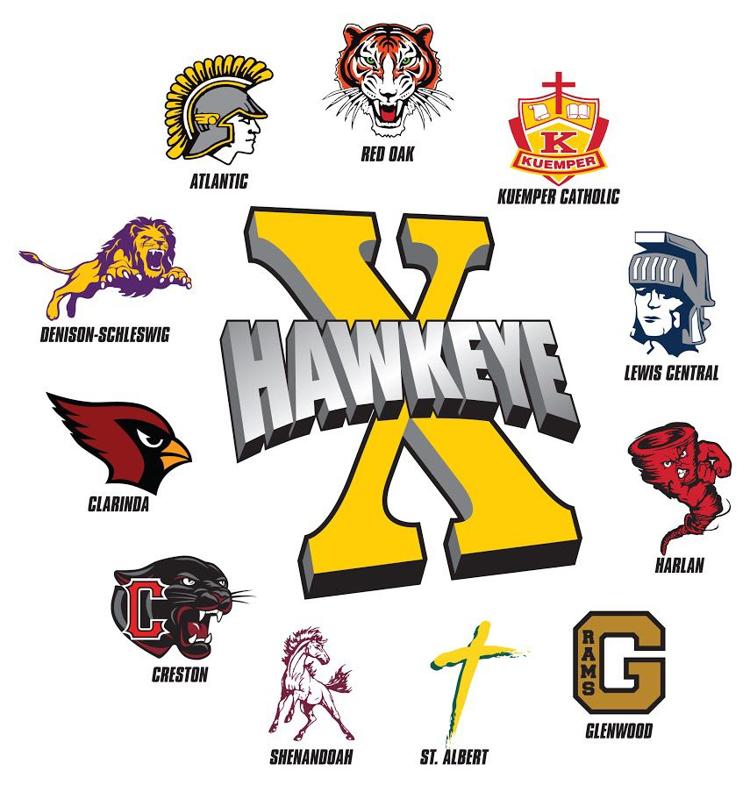 Derek's Champion: Lewis Central
Derek's Sleeper: Denison-Schleswig
The Titans bring back way too much from last year's conference champion to go any other way. I did give some serious thought to St. Albert, but I'll take the safe route for now and go with Jim Waters' team. They are deep and talented in their pitching rotation, and they figure to be even better offensively with a year of growth and improvement.
As for the sleeper, I don't think choosing Harlan or St. Albert is a sleeper. Harlan is always in contention, and St. Albert is loaded. So, my sleeper is the alma mater. They have a great 1-2 pitching duo in Jack Mendlik and Braiden Heiden, and they have other returning parts in the lineup along with those two that could make them formidable. I really like Trevor's sleeper, too.
Trevor's Champion: Lewis Central
Trevor's Sleeper: Kuemper Catholic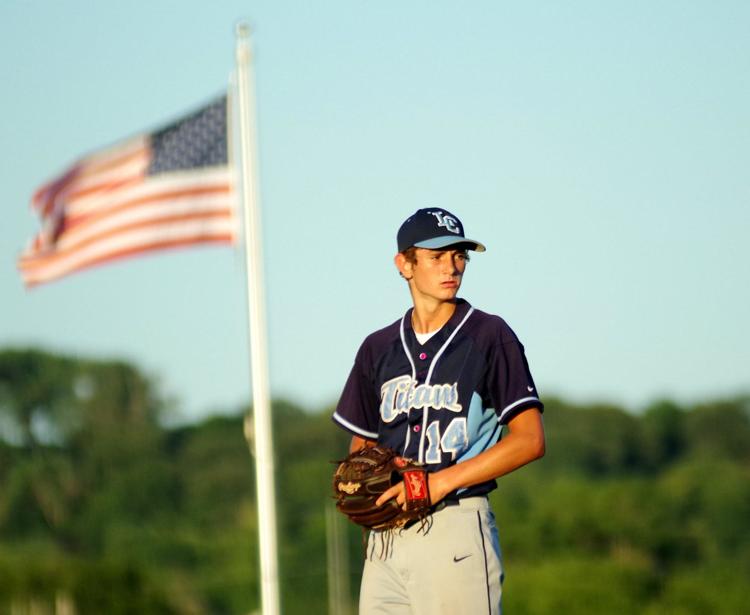 The defending conference champions might have a new coach, but they are too darn talented to overlook. The likes of Easton Dermody, Bryson Sharon and Jordan Wardlow are going to give them the offensive firepower to stay in any game. It's hard to bet against LC.
Kuemper was extremely young last year. They return one of the conference's top hitters in Kyle Berg, many other key pieces and some quality production offensively. Having one of the conference's top hitters and a more-experienced pitching staff could benefit the Knights. 
CORNER CONFERENCE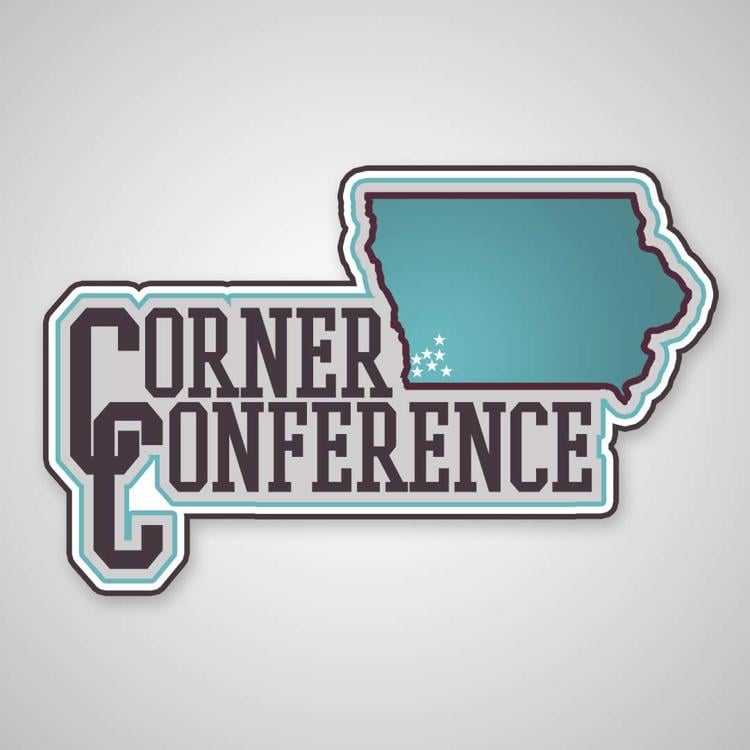 Trevor's Champion: Stanton
Trevor's Sleeper: East Mills
The Vikings have to replace the Drake and Donnie show, but Colby Royal and Keygan Day are no slouches on the mound and Tyler Peterson knows how to get on base and score when he's on base. The Vikings are, in my opinion, the clear-cut choice to repeat as conference champs/
East Mills lost four important seniors, but solid pitching often takes precedent and the Wolverines have some solid pitching coming back. Dethroning Stanton will be no easy task but if I had to put money on someone other than the Vikings, it's East Mills.
Derek's Champion: Stanton
Derek's Sleeper: East Mills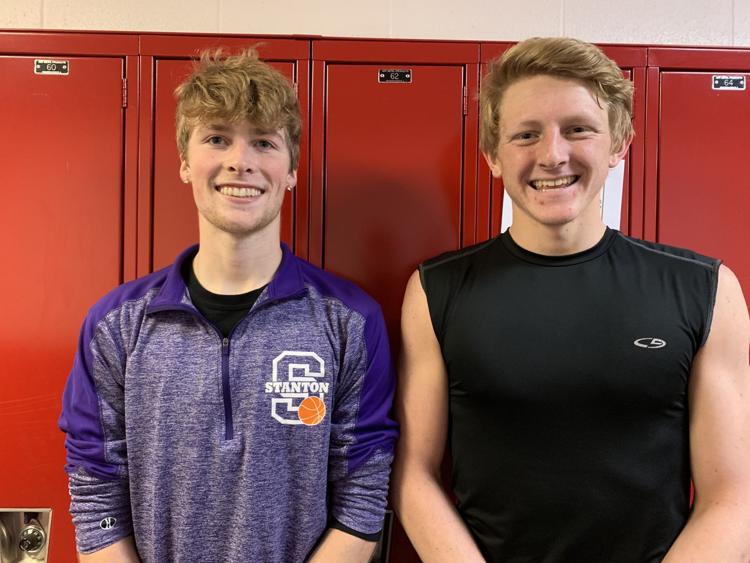 Stanton won the conference last season, and while they did lose two really outstanding players, they still have to feel good with what they have on this year's team. The pitching of Colby Royal and Keygan Day and the collective hitting of Tyler Peterson, Day, Colton and Quentin Thornburg and Carter Johnson should make them very difficult to top.
But don't overlook my sleeper (and Trevor's) – East Mills. They have a really experienced couple of standouts in Nic Duysen and Michael Schafer, and we've seen the talent of the freshman class already earlier this year. The Wolverines can match up with any team at any point if they have the right guys on the mound.
WESTERN IOWA CONFERENCE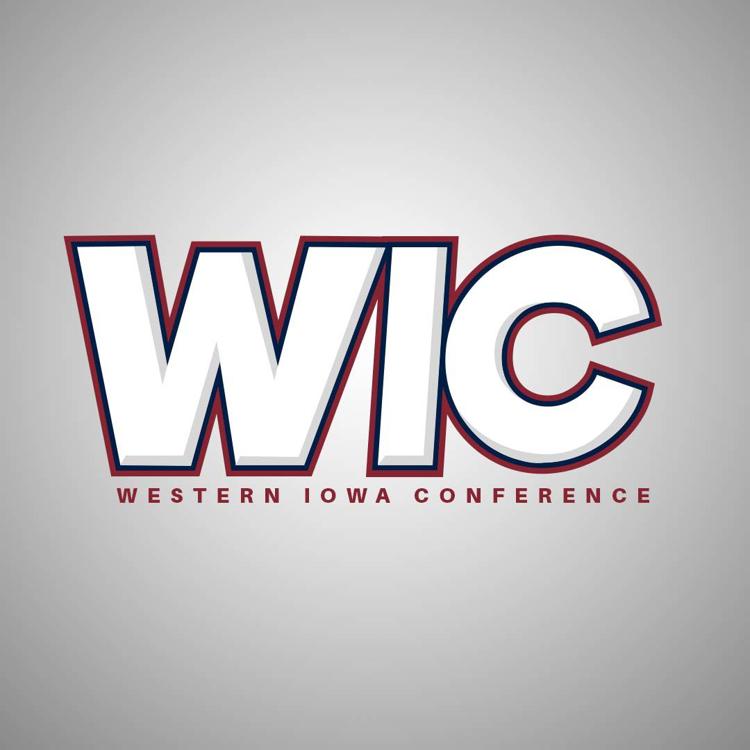 Derek's Champion: Treynor
Derek's Sleeper: Audubon
Treynor or Underwood? Underwood or Treynor? What about Tri-Center? All three teams are deep and talented in their pitching staffs while Underwood and Treynor probably have an edge offensively over Tri-Center at this point. They're all going to be very good. I just think the Cardinals have a slight edge in pitching depth that can get them through this breakneck season. Drew Petersen, Nate McCombs and Kristian Martens are joined by AJ Schiltz and Jaxon Schumacher as guys that can shut you out on any given night. And they won the league last year, so it's theirs until proven otherwise. That's what "they" tell me anyway.
My sleeper is also all about the pitching. Audubon can match up really well with any team in the conference. They have a trio of aces, and if those guys are on their best game against the top of the league then they could certainly flip this thing upside down. Skyler Schultes, Jackson Jensen and Joel Klocke are a daunting trio to be sure.
Trevor's Champion: Treynor
Trevor's Sleeper: AHSTW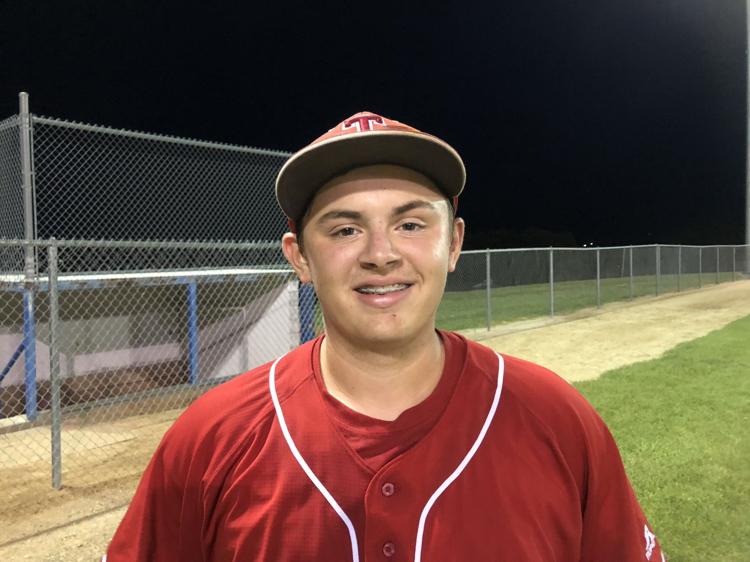 I think pitching depth will pay dividends more this year than it will any other year, and the Cardinals certainly don't lack depth on the bump. Drew Petersen, Jaxon Schumacher, Nate McCombs, Kristian Martens and AJ Schiltz will all do their thing on the mound and will have the offense to back them up, too. 
Speaking of pitching...AHSTW has a handful of dudes they can throw at any night. They also only lost one key piece from last year's squad. Jason Holst told me they are hoping to lean on their experience this year. I wouldn't be surprised to see that experience guide them to a conference crown
PRIDE OF IOWA CONFERENCE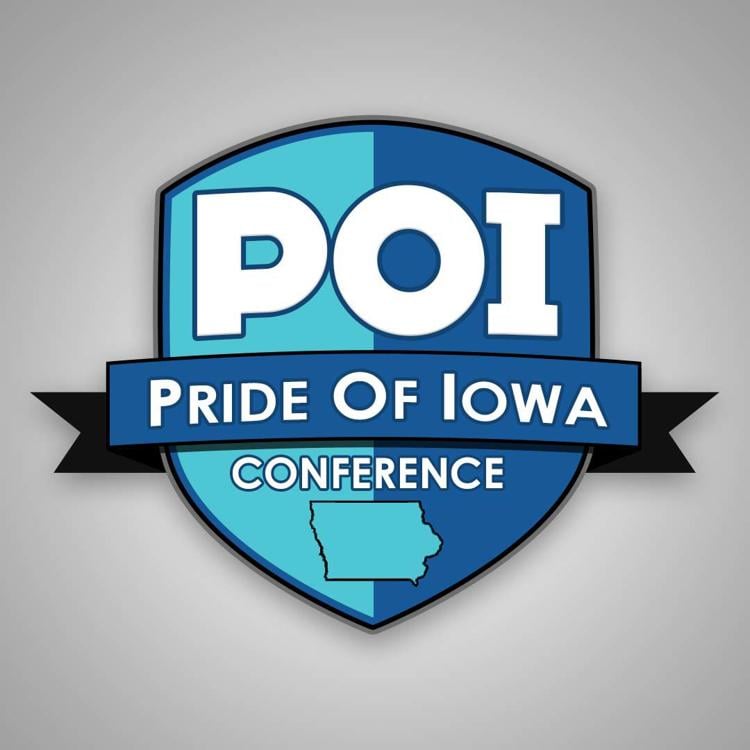 Trevor's Champion: Martensdale-St. Marys
Trevor's Sleeper: Mount Ayr
Not only is Martensdale-St. Marys my pick to win the Pride of Iowa, they are probably my pick to win the Class 1A title. The Blue Devils are the measuring stick in the POI this year with Isaac Gavin, Cole Cassady, Carson Elbert and Matt Hughes on the bump and too many returning bats to overlook. The road to the mythical POI title runs through the Blue Devils...again. 
Not sure how much of a sleeper they really are, but I personally think anyone other than Martensdale-St. Marys qualifies as a sleeper. I'm high on Mount Ayr this year. The Raiders return arguably the second-deepest pitching staff in the conference and some really quality pieces on the offensive end. If someone is going to tame the beast that is Martensdale-St. Marys, I think it's Mount Ayr
Derek's Champion: Martensdale-St. Marys
Derek's Sleeper: Mount Ayr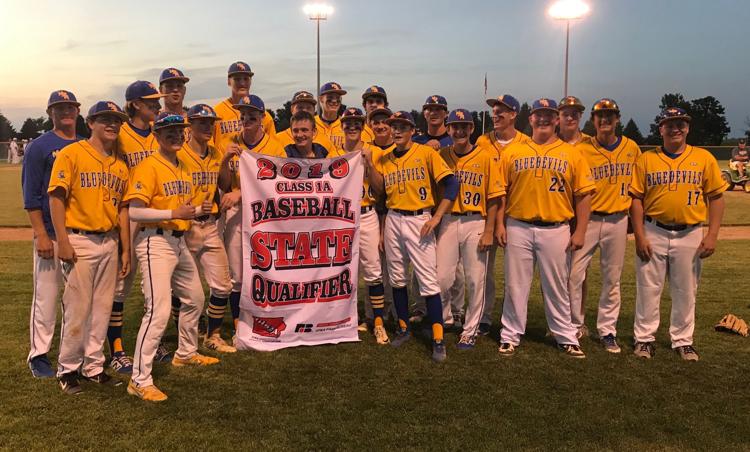 You're nuts if you're picking against Martensdale-St. Marys in most years. You're even more nuts if you pick against them this season. That's no disrespect to the rest of the teams that are near the top of the league, but the Blue Devils are some kind of loaded this season. Their pitching staff is as deep as anybody, and their batting lineup is going to be a tough out one through nine. Note: They aren't playing a full POI schedule this year, so there won't actually be a conference champ. Boo corona!
As for Mount Ayr, I love the kind of pitching they can bring to the slab on any given night, too. While they won't have Keelan Klommhaus due to shoulder surgery, they still have to feel good about guys like Isaac Grose, Briar Knapp and Dawson Swank. Those guys – and several others – can also hit. In a regular POI season, this would be my sleeper pick.
ROLLING VALLEY CONFERENCE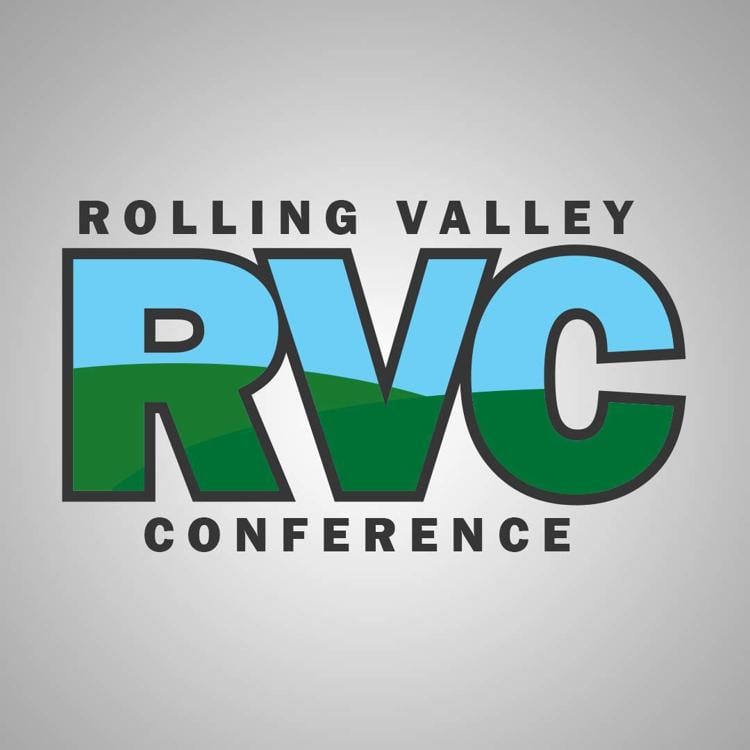 Derek's Champion: Coon Rapids-Bayard
Derek's Sleeper: West Harrison
Coon Rapids-Bayard gets the slight edge over CAM thanks to the return of a two-headed pitching monster in Quentin Culbertson and Kade Schlepp. Those two have seen everything and been through everything, and I'm guessing they weren't just sitting around waiting out the pandemic. They will be ready to go right off the bat, and they will need to be with a pretty deep conference staring them in the face. Plus, their offense is always so disciplined and always on-base at a high clip. I love this program.
I was tossing Woodbine and West Harrison back and forth for my sleeper pick, and I decided on the Hawkeyes. Woodbine just has a little bit more to replace than Tony Nunez's bunch, who have two first-team All-RVC guys in Tyler Melby and Nick Rife. Melby, Grant Gilgen and Mason King are a strong trio of arms that should make a task of beating the Hawkeyes pretty difficult this year. I'm excited about this league.
Trevor's Champion: Coon Rapids-Bayard
Trevor's Sleeper: West Harrison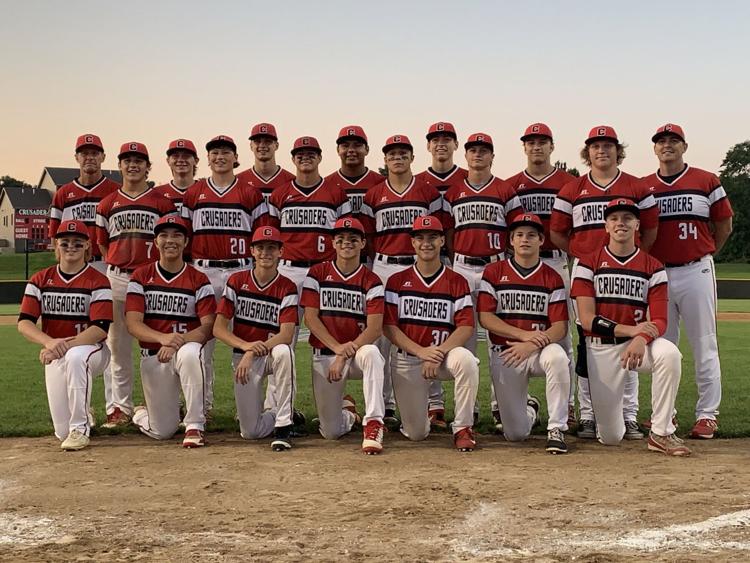 The Crusaders have won 14 straight conference games. Running the table again won't be easy, but I wouldn't put it past them. Kade Schlepp and Quentin Culbertson will give them a chance to win anytime they are on the bump and success breeds success. I wouldn't be surprised to see them back in Des Moines again.
The Hawkeyes return two first-team All-RVC choices in Tyler Melby and Nick Rife while Grant Gilgen and Nick Clark will be expected to step up in a big way this year. Getting past CRB, CAM and Woodbine won't be easy, but they have the talent. That's why this is called a sleeper pick.
MISSOURI RIVER CONFERENCE
Trevor's Champion: Sergeant Bluff-Luton
Trevor's Sleeper: Abraham Lincoln
I kept going back and forth between Sergeant Bluff-Luton or Bishop Heelan as my pick, but I ultimately settled on SBL. They return one of the conference's top pitchers, one of the conference's top catchers and many pieces offensively. Oh, and many of the kids on this team were part of a football team that made the state semifinals and a state runner-up basketball squad. They know how to win, regardless of sport.
AL took some bumps and bruises last year, but they are older and more mature now. Coach Brett Elam told me they are hoping to rely on multiple arms on any night. That could be a good thing with the shortened season, they just need to shore up things offensively. Don't sleep on the Lynx
Derek's Champion: Bishop Heelan Catholic
Derek's Sleeper: Abraham Lincoln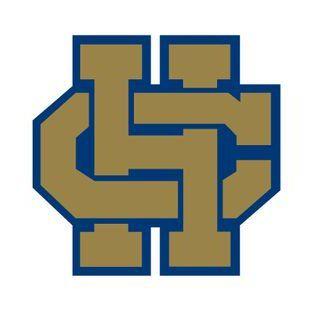 Heelan is loaded for another big run at the Missouri River title, which they shared with Sioux City East last year. They have three first-team All-MRC picks back in Christian Velasquez, Jared Sitzmann and Brant Hogue. Hogue is arguably the top pitcher in the conference, and Velasquez is right up there with him. From what I've seen, the MRC is still playing doubleheaders in the league, and the Crusaders should have the pitching depth to deal with it.
Abraham Lincoln had some struggles last year, and they lost two of their three All-MRC picks. However, AL is a team perfectly situated for all the doubleheaders you can throw at them. They have a lot of guys that threw last year. Andrew Christensen, Ben Fichter, Austin Wickman, Cade Nelson, Kaden Baxter, Kobie Ferguson….those are all seniors that pitched last season. And they're going to need them all this year.
BLUEGRASS CONFERENCE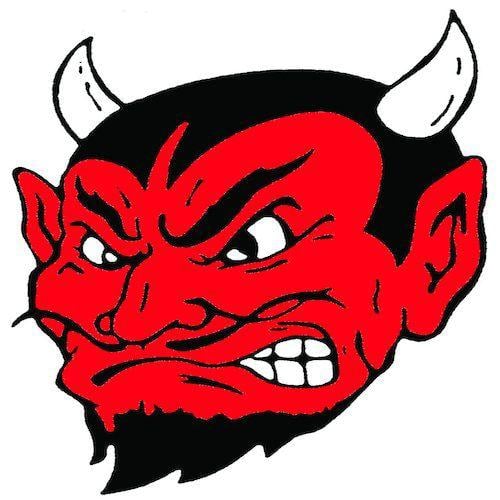 Derek's Champion: Lamoni
Derek's Sleeper: Moravia
You can't pick anyone other than Lamoni. They won last year's conference and bring back a hugely talented group of players that are hungry for more. Their pitching duo of Jaiden Rivera and Javin Evans is better than any other in the league, and their lineup is led by the state's batting champ Landon Gilliland. The scary thing is: They're hardly alone. The Demons are ready to roll.
Moravia was pretty good last year, but they should be just as good this season. They return one of the best pitchers in the conference in Cason Butz, and they have to feel good about two-way standout Will Martin on the bump again, too. They also had several 8th grade players stand out a season ago, and now that they're freshmen, they should be even better. Plus, I accidentally caught a peek at Trevor's sleeper pick, and I didn't want to duplicate as much as we already have.
Trevor's Champion: Lamoni
Trevor's Sleeper: Murray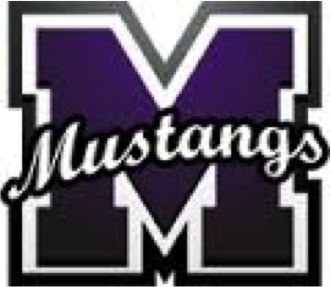 I think Lamoni is the easy choice to win the conference. They did it last year, return some quality pitching with Jaiden Rivera and Stephen Ansong and also have one of the state's top hitters in Landon Gilliland. The goals for the Demons extend long past winning the conference and into potentially playing at Principal Park the last week of July. I wouldn't put it past them. 
Pitching is important in any conference, but it's even more important in a small-school conference like the Bluegrass. The Mustangs certainly have that with the duo of Reece Held and Kegan Johnson. They only had one senior, so they should be more mature offensively, too. 
Send any questions, comments and/or concerns to dmartin@kmaland.com.