(KMAland) -- Here's a rundown from the week in #WhoHomered in KMAland. The home runs represented are those from last Saturday through Friday evening. 
Let us know if we missed anyone by emailing sports@kmaland.com. And as always, keep hashtagging #WhoHomered on Twitter when you see one!
HAWKEYE TEN CONFERENCE 
SOFTBALL: Harlan's Emily Brouse (2) joined the #WhoHomered club again earlier this week with a bomb on Tuesday. In the very same game, Madi Schumacher (1) hit a home run of her own.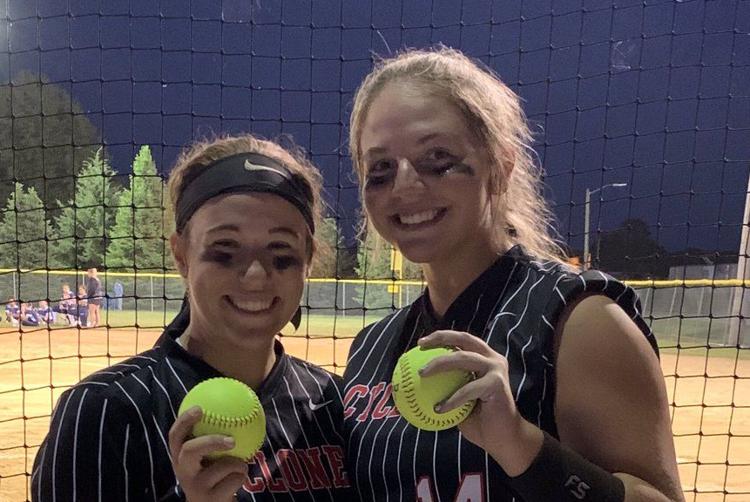 Clarinda's Kaylah Degase (1) hit what could have potentially been a pretty big shot on Tuesday, helping the Cardinals to within one run int he seventh inning against Glenwood.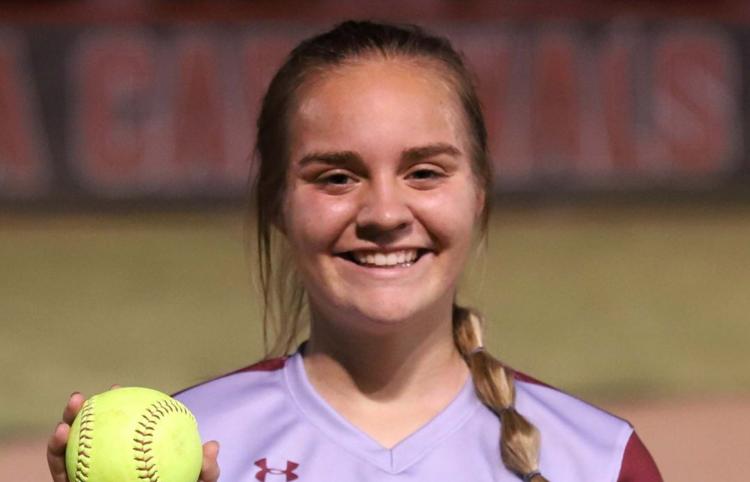 Add Atlantic's Alyssa Derby (1) to the list of boppers, as she cracked a home run on Monday. Malena Woodward (2), meanwhile, hit a pair of home runs this past week in going deep on Monday and Tuesday. 
Glenwood's Kelly Embray (1) hit her first home run of the season on Monday, too. In the very same game Coryl Matheny (2) hit her second home run of the year. 
Courtnee Griffin (1) of Shenandoah took the opportunity to mash a tater against St. Albert on Friday afternoon.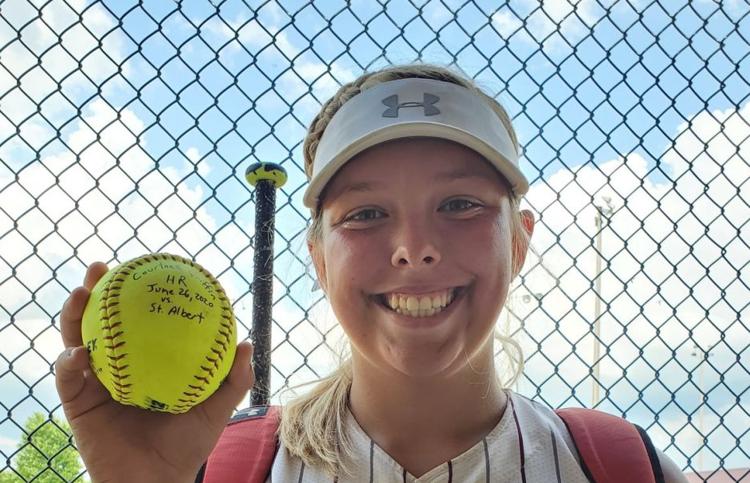 It was a big week for Red Oak's Kyndal Kells (1), who smacked a home run on Wednesday and then had a big walk-off winner on Thursday. 
Kuemper Catholic has such a wide array of bashers, and Kenadee Loew (1) was one of their latest to hit a home run this past Saturday. Her teammate Hailey Ostrander (1) also cracked her first shot on Wednesday, and Kenzie Schon (2) hit her second on Monday. 
Allie Petry (1) is known for her volleyball. And her basketball. And well, also her softball. She hit her first home run of the season on Thursday in Creston.
Speaking of Creston, Nevaeh Randall (1) hit her first home run of the year on Monday.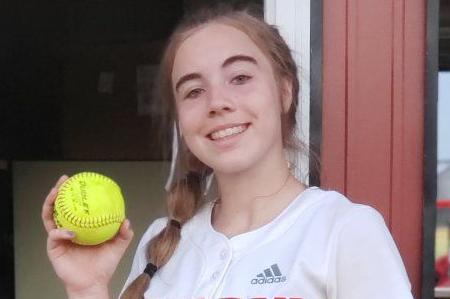 BASEBALL: Add a pair of Denison-Schleswig mashers to the list with Nathan Gallup (1) hitting dinger last night and Braiden Heiden (1) going deep on Thursday.
Atlantic's Gunner Kirchhoff (1) had a huge night against Glenwood on Thursday evening, and one of his hits was a bomb.
Undefeated St. Albert had several in the mix with Brendan Monahan (1), Cy Patterson (2) and Lance Wright (1) all knocking one out of the yard during the week.
CORNER CONFERENCE 
SOFTBALL: Griswold put a pair on the #WhoHomered list with Makenna Askeland (1) going deep on Thursday in the Corner Conference semifinals and Anna Kelley (2) adding to the list last night in the 'ship. She also homered on Tuesday for a multi-homer week.
Essex's Sami York (1) also joined the mix with a home run on Thursday in the Corner Conference Tournament. 
WESTERN IOWA CONFERENCE 
SOFTBALL: Underwood's Maddie Pierce (3) hit a pair of home runs this past week, going deep on Saturday and Monday. Her teammate Paige Marcantonio (1) also hit a home run last Saturday.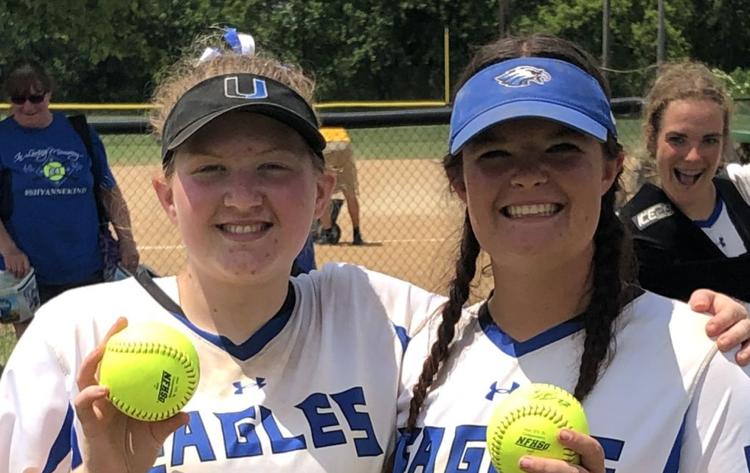 Audubon's Jordan Porsch (1) also smacked a home run last Saturday, hitting the first pitch of the game against Coon Rapids-Bayard out of the yard for her first career HR.
Treynor's Stella Umphreys (1) narrowly missed cracking a game-tying seventh-inning home run on Monday against Riverside. The next night she did not miss in hitting her first home run of the year against IKM-Manning.
BASEBALL: Logan-Magnolia's Dylan Cunard (1) and Jacob Fetter (1) each got on the board in back-to-back days with Fetter hitting his on Monday and Cunard on Tuesday.
Underwood's Landon Nelson (1) picked up his first home run of the season, hitting a walk-off shot last Saturday. The walk-off merely gave the Eagles a 10-run win, but it's still a walk-off.
Put Jaxon Schumacher (1) of Treynor on the list this week, took after he went deep on Monday.
PRIDE OF IOWA CONFERENCE 
SOFTBALL: The Davis sisters entered and re-entered the club this past week. Alyssa Davis (2) and Lindsey Davis (1) of Nodaway Valley were both home run hitters with Alyssa smacking one on Monday and Lindsey on Thursday.
Southwest Valley senior Kayley Myers (1) is taking advantage of one final season to smack the ball around the yards as she went deep on Tuesday.
Southeast Warren's Alivia Ruble (1) joined the club with a home run against Madrid on Wednesday.
Mount Ayr's Rachel Sobotka (3) keeps on mashing. She represented the Raiderettes' lone run during a tough loss to Martensdale-St. Marys on Friday night.
And what a week for Bedford's Vivian Tracy (3), who hit home runs on Saturday, Thursday and Friday. The one on Thursday was particularly amazing, as she crushed a walk-off grand slam, moving her team from a 4-1 hole to a 5-4 win over Nodaway Valley.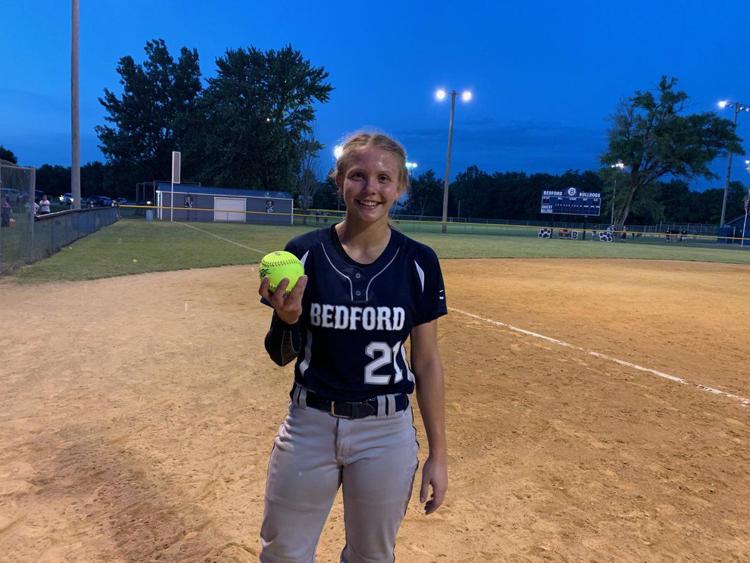 As always, Wayne was in the mix this past week with Allie Wik (1) and Maddy Wood (1) each hitting home runs last Saturday and Tuesday, respectively. In addition, Emily Jones (3) bashed her second and third home runs of the season on Friday against Bedford.
BASEBALL: Mount Ayr's Isaac Grose (1) went yahtzee on Thursday evening to get himself on the list. 
Southeast Warren's Cade Nelson found himself in the group with a shot of his own on Tuesday.
Central Decatur's Dakota Reed (1) hit a big fly on Monday for the Cardinals. 
ROLLING VALLEY CONFERENCE 
SOFTBALL: Glidden-Ralston's Jozey Gump (1) and Talia Schon (1) are both on the board for the season with home runs on Wednesday and Friday, respectively.
West Harrison's Lanie Gustafson (2) had a day on Wednesday in hitting a pair of home runs during a win over Whiting. One of them was a grand slam. Her teammate Emily McIntosh (2) also went deep for the second time this year in that very same game.
Another walk-off home run came courtesy of Katlyn Snyder (1) of Woodbine. The 8th grader smacked a walk-off shot in the eighth inning of a win over Coon Rapids-Bayard on Wednesday. 
Allison Spieker (2) of CAM had another nice week with another nice home run on Friday evening.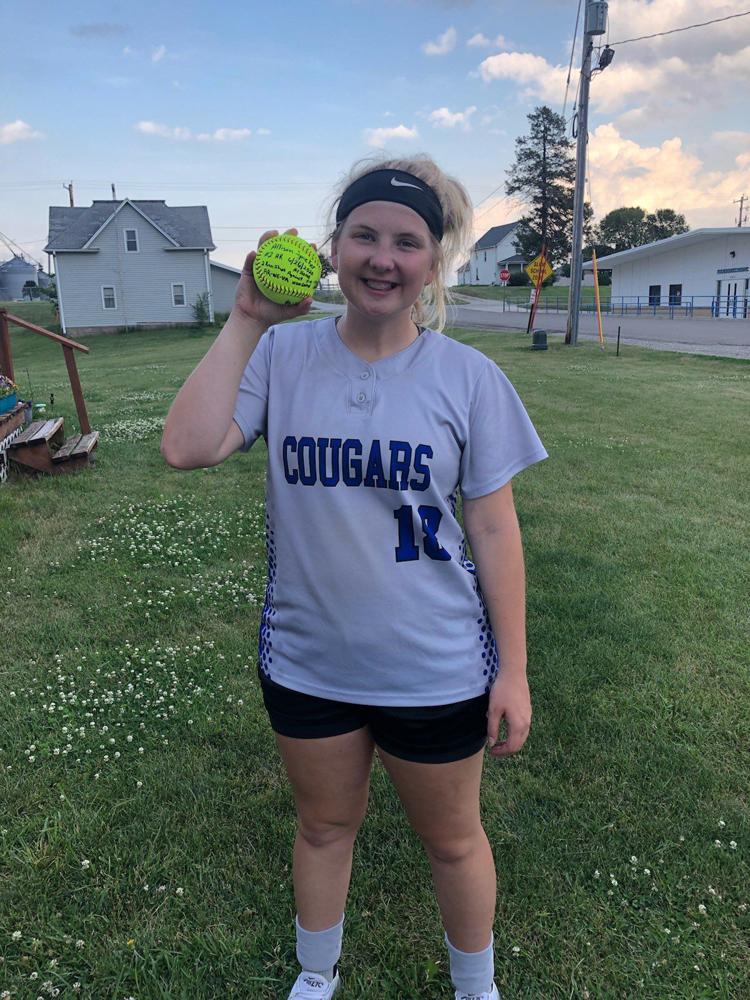 BASEBALL: Woodbine got their first week of action in this week, and Cory Bantam (1) and Layne Pryor (1) made up for lost time by bashing one home run each on Friday in a win over Glidden-Ralston.
CAM kept on rolling behind the big stick of Colby Rich (2), who mashed his second home run of the year on Tuesday. 
A shoutout as well to Boyer Valley sophomore Jaidan TenEyck (1) for hitting a deep one this past week.
MISSOURI RIVER CONFERENCE 
SOFTBALL: Emma Christensen (3) of Sergeant Bluff-Luton had a huge week in hitting home runs last Saturday, on Tuesday and again on Thursday. Her teammate Kenzie Foley (4) also smacked a home run on Thursday.
Bishop Heelan Catholic also had a pair of home runs from Ellie Gengler (1) and Angel Shaw (1) this week.
Abraham Lincoln's Emma O'Neal (1) also joined the club last during their game with Lewis Central. 
BASEBALL: Sergeant Bluff-Luton's Spencer Kleene (2) cleaned (yes!) the bases with a home run earlier this week. His teammate Wade Phair (2) fared (yes!) quite well, too, with a home run on Tuesday.
Sioux City East's Kaden Schossow (2) is back on the board again following his second roundtripper on Thursday. 
Sioux City West senior Colby Nieman (1) is also now on the #WhoHomered list. You know, because he homered.
BLUEGRASS CONFERENCE 
SOFTBALL: Kaela Eslinger (5) of Orient-Macksburg just keeps hitting home runs. She had another three this week, including one game with a pair of shots that left the park.
Lamoni's Malori Leonard (2) hit a pair of home runs for the Demons this past week. Her talented teammate Cameron Martin (1) also dropped one over the fence in a great week for Lamoni softball.
Last Saturday, Grace Bailey (1) of Twin Cedars hit a home run to lead the Sabers. On that very same day, Caitlyn Reed (2) hit a home run for the Sabers.
Melcher-Dallas standout Kynser Reed (2) now has a pair of home runs to her name this season. Her teammates Haley Godfrey (1) and BrieAnna Remster (1) have also gone deep.
And one other one that I'm not sure if it came this past week or when, but we have to honor it: Mikayla Fritz (1) of Moravia. She is now in the books.
BASEBALL: Lamoni's Landon Gilliland (1) has had a lot of hits in his career, but he had never hit a home run. That is until last night when he bashed one for the Demons in their latest win.
Moravia's Cason Butz (1) also joined the group this week with a home run of his own.
Send any questions, comments and/or concerns to dmartin@kmaland.com.