(KMAland) -- Quick announcement before we get on with another All-Decade blog. I'll be on vacation beginning tomorrow, and there will not be another All-Decade poll until I return. I will have a blog on today's poll tomorrow, but it will be a bit before we have another.
On with today's blog…
THE BOYER VALLEY VOTE
FINAL Boyer Valley Top 5 (729 votes):

Ashli Dunham 212
Joe Weber 133
Nick Miller 47
Tyler Brummer 45
Shelby Houston & Christian Klein 43 https://t.co/yKIgjDRnFk

— Derek Martin (@d2mart) June 26, 2019
ALL-DECADE BLOG LINKS
THE CAM FILE
FOOTBALL – Record: 49-41. The Cougars had state playoff appearances in 2010, 2011, 2012 and 2013. It was a heck of a run during a period that saw them go 25-19. They had two other winning seasons the past two years, too, for a decade of five winning seasons total.
VOLLEYBALL – Record: 88-147. There were some lean years with four seasons of seven wins or fewer, but this is a program that has gone from 4 to 13 to 15 to 26 victories in their last four.
CROSS COUNTRY – There's no state success that I can find, but one of the big success stories was Katlyn Holaday winning the RVC championship in 2016. Prior to Adair-Casey's agreement with Guthrie Center, the Adair-Casey and CAM XC programs ran together.
GIRLS BASKETBALL – Record: 131-96. The Cougars had five winning seasons in the decade, including a combined record of 56-15 over the last three years, culminating with a trip to state this past winter.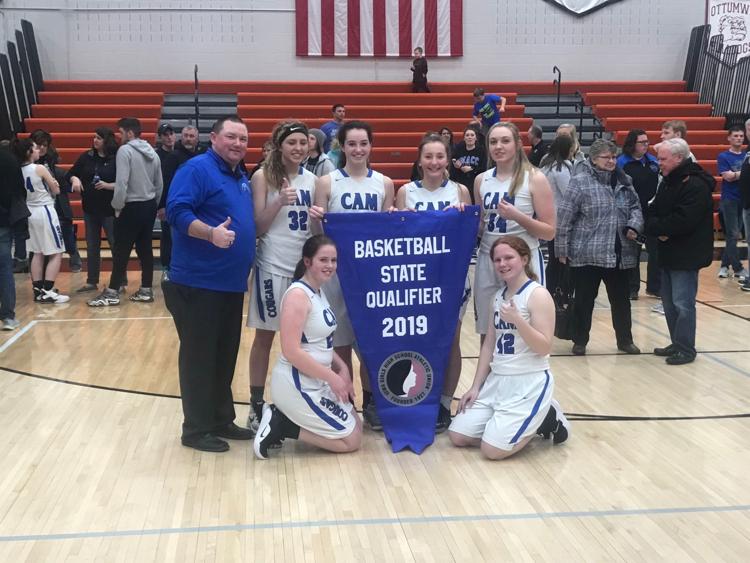 BOYS BASKETBALL – Record: 99-116. There were three winning seasons during the decade, topping out with a 19-5 mark in the 2011-12 year that finished in a district final. They also had a 16-6 mark in 2016-17.
WRESTLING – The wrestling program has combined with Atlantic to create some of the most dominant outfits in the area, winning conference championships, making trips to state dual tournaments and having other success at the traditional state tournament.
TRACK & FIELD – There are five state individual medals to CAM's name since the beginning of the decade, and they're all on the boy's side. DeShawn Carr (2019) finished fifth in the long jump while Trevor McKee (2013) had two sixth-place runs in the 400 hurdles. Connor McKee (2021) added his own sixth-place medal in the event, and Jacob Holste (2020) was eighth in the high jump this past spring.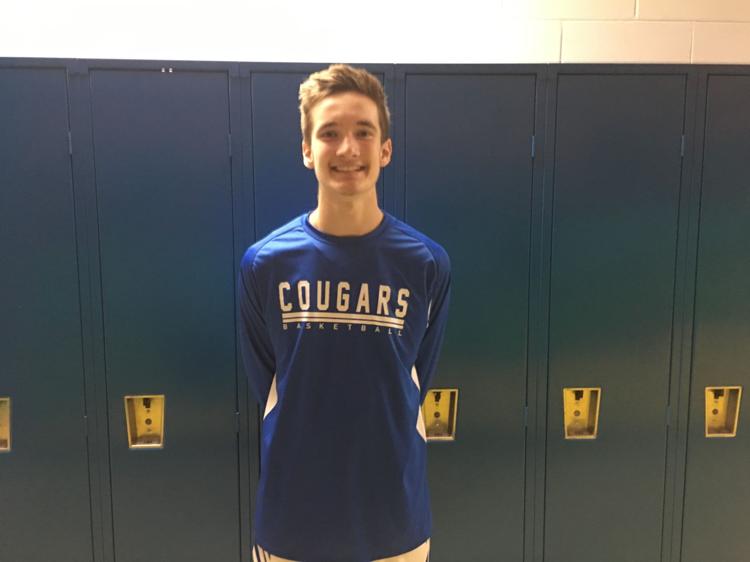 GOLF – There's plenty of golf success, and it starts here with Sammi Jahde (2020) – a three-time state qualifier with three top 10 finishes – 2nd in 2019, 8th in 2018 and 10th in 2017.
They also had a boy's team qualifier in 2010 (8th place finish) with Jaxson Armstrong (2010) finishing 10th individually that season. Also of note, Ben Tibken (2020) and Tyler Kopp (2018) have qualified individually.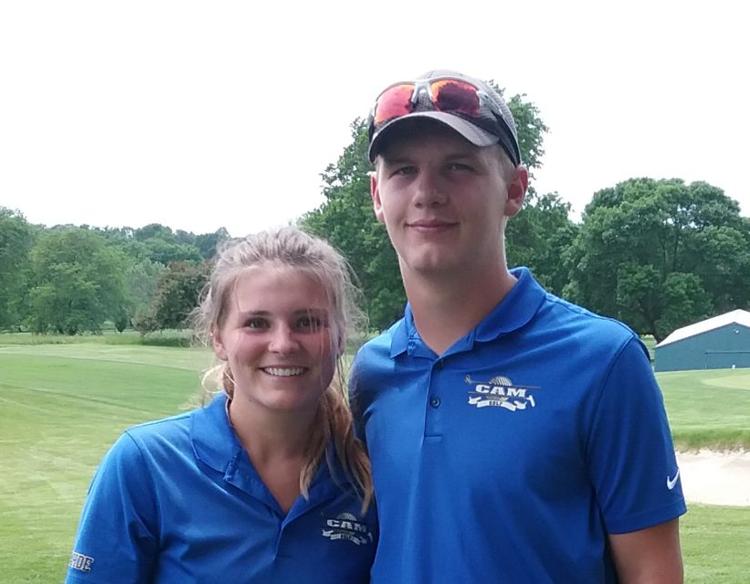 SOFTBALL – Record: 71-163. CAM's best softball season was a 12-17 mark in the 2016 summer. They were also 9-10 in 2011 and had 10 wins in 2017.
BASEBALL – Record: 145-91. One of the top small-school programs in the area, CAM is on their way to a fifth-straight winning season. They, of course, had the state tournament trip in 2017.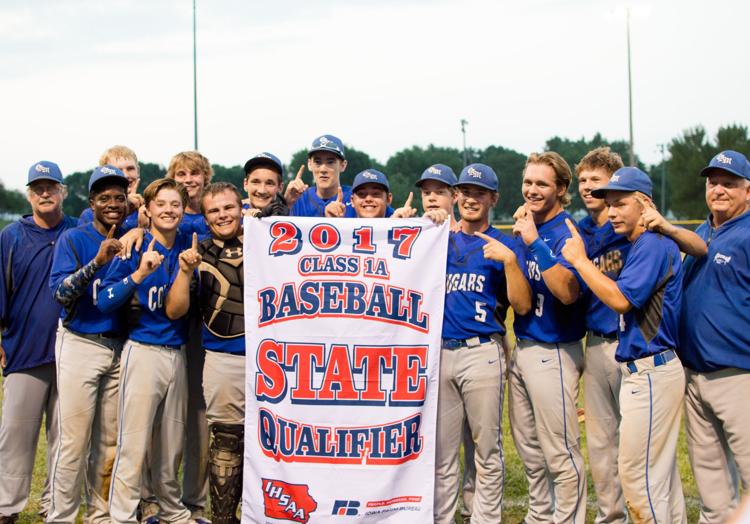 THE ATHLETES/THE POLL
Dylan Amdor (Class of 2014)
Amdor had a monster breakout in his sophomore season of 2012, rushing for 1691 yards and scoring 28 touchdowns. He would add another 1660 and 23 over his final two years.
Jaxson Armstrong (Class of 2010)
I mentioned his 10th-place finish at the 2010 state golf tournament, but he also put together a solid basketball career that culminated with a team-high 12.9 points per game. He also led the team with 46 3-pointers, 50 assists and 39 steals.
Ryan Aupperle (Class of 2012)
Aupperle had some monster basketball seasons, finishing his career with 18.9 points and 11.0 rebounds per game and 67 blocks as a senior. He also averaged 14.5 and 10.3 and blocked 40 as a junior and was at 8.2 and 8.7 and 22 as a sophomore. That's a terrific career.
Emily Beerman (Class of 2013)
Speaking of double-doubles…Beerman averaged 13.6 points and 11.4 rebounds and had 77 blocks in her own senior season. She also averaged a double-double (14.5 PPG, 10.0 RPG) and blocked 72 shots as a junior after 11.4, 10.1 and 41 as a sophomore. She also had 40 blocks in her senior year of volleyball and led the team in hitting.
Isaac Bower (Class of 2019)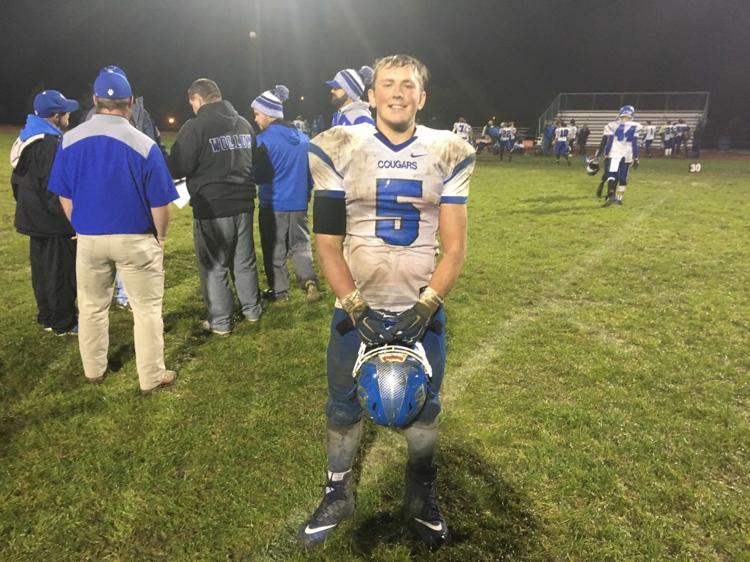 Bower has just been solid in every sport he's played. This past senior season, he had 1,085 yards rushing and led the defense with 57 total tackles, including nine solo tackles for loss. Bower has also been a solid contributor in basketball and baseball.
DeShawn Carr (Class of 2019)
Carr is a multi-time state track qualifier and a one-time state track medalist (5th in the long jump last year). He's also been a havoc wreaker on defense with 27 solo tackles for loss, including 23 in his junior and senior seasons combined. He also hit .326 last summer in baseball and is hitting….well, .326, this year, too.
Jarrad Cavin (Class of 2013)
Cavin was an absolute dude on the mound for the Cougars during the early part of the decade. In his senior year, he went 10-2 with 82 strikeouts and a 2.01 ERA in 76 2/3 innings. As a junior, it was 6-3, 65, 1.92 and 58 1/3.
Madison Gettler (Class of 2019)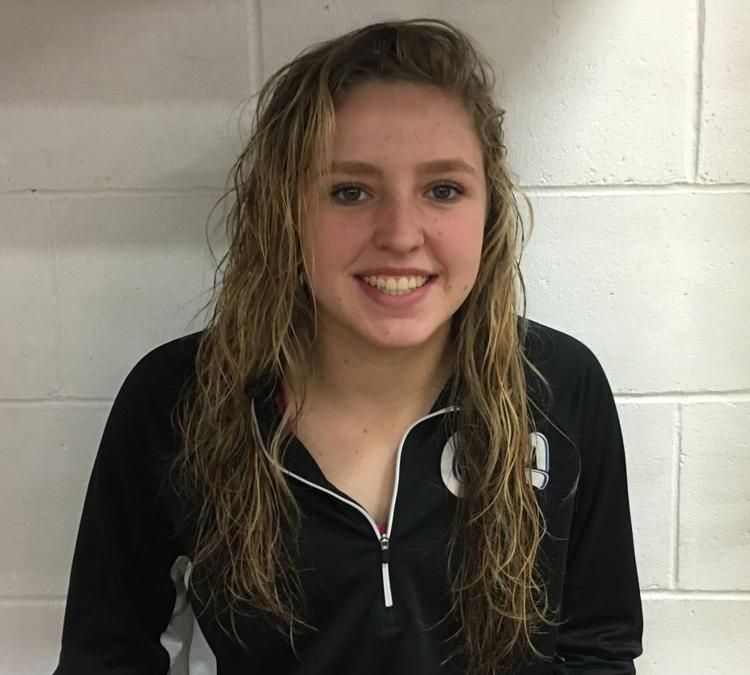 The best basketball player in CAM history? Gettler finished her career with 1,480 points, 759 rebounds, 343 steals, 266 assists and 68 blocks. She also had 550 kills and 143 blocks in her volleyball career.
Sawyer Hansen (Class of 2011)
Sawyer Hansen was the first 1,000-yard rusher of the decade, as he went for 1,211 yards and 14 touchdowns in his senior season.
Tehya Hansen (Class of 2016)
Tehya was probably the best softball hitter of the decade for the Cougars, finishing her career off with a .446/.531/.590 line in her senior season. Her batting averages other than that year: .375 as a junior and .436 as a sophomore.
Thomas Hensley (Class of 2018)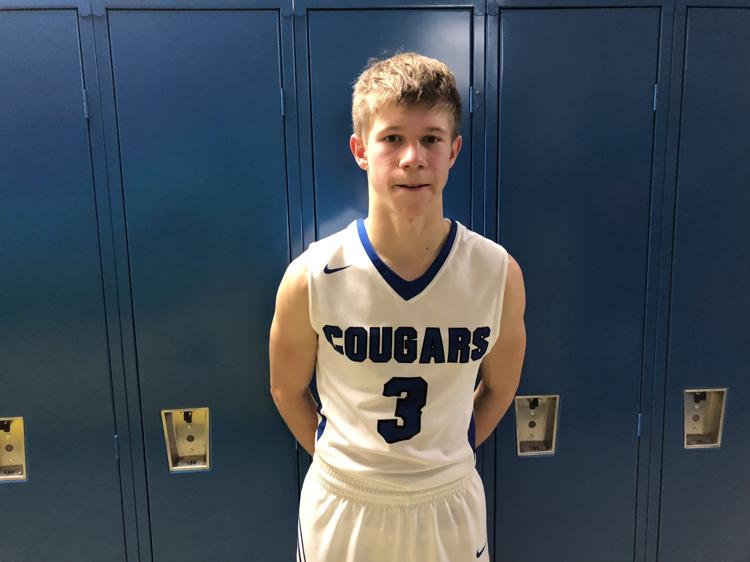 When it comes to all-around ability and dominance during this decade, they just don't get a lot better than Hensley anywhere. In football, he threw for 3,969 and rushed for 1,700 and accounted for 83 offensive touchdowns in just two years at QB. In hoops, he scored 1,441 points and had 257 steals and 249 assists in three years of varsity ball. And in baseball, he posted ERAs of 1.88, 1.37, 1.18 and 1.00 in four years and hit .449 and .319 in his final two. What a career.
Michael Holste (Class of 2014)
Holste was a decent scorer (11.8 PPG as a senior), but he was a GREAT distributor (108 assists that year). He also had 75 assists as a junior and had 834 yards receiving and 12 touchdowns in his senior football season.
Nick Holste (Class of 2018)
This guy might get a little more love if he wasn't in the same class as Thomas Hensley, but without one or the other in this dynamic duo there might not be as much team success as there was. He scored 1,030 career points in hoops and was also a standout on the diamond with a 1.79 and 1.86 ERA in his final two years of pitching.
Keagan Hosfelt (Class of 2016)
Don't overlook this guy's defensive abilities during his career. In his senior year, he had a team-high 82.5 total tackles, including 10 for loss and five sacks. That followed 71.5, 17 and 6 in his junior year. He was also the team's top hitter in baseball as a junior, hitting .449/.543/.526.
Felicity Jackson (Class of 2017)
Jackson was the star in hoops for several years before the 2019 class hit the floor. She stayed a star, but she made a bit of a different impact. In the end, her career numbers: 1,066 points, 356 assists, 247 steals. She was also a terrific softball player with a .397 batting average as a freshman and a .377 mark as a sophomore.
Sammi Jahde (Class of 2020)
A three-time state golf medalist with a state runner-up (most recently) to her name, Jahde is not just a golfer. She's also been a solid contributor for the Cougars successful basketball team, averaging right around 8 points per game the last two years.
Alyssa Kragelund (Class of 2014)
Kragelund's senior year was a big one with 13.6 points and 11.2 rebounds per game, which was a really impressive step up from 2.0 and 3.1 the year before. Outstanding improvement.
Paige McAfee (Class of 2019)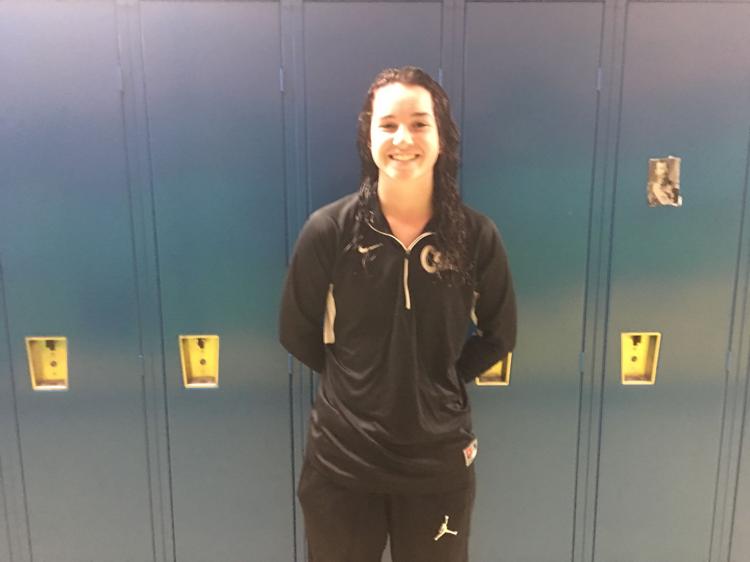 A huge outside threat that kept defenses honest inside with Gettler. McAfee made 57 3-pointers and averaged 13.3 points per game as a senior in leading the Cougars to state. She also had 21 and 12.6 as a junior and 29 and 11.0 as a sophomore. Her final career point total was 1,079.
Faith McCunn (Class of 2011)
A three-sport standout, McCunn averaged right around double figures and had 184 assists in her final two basketball seasons. She also led the Cougars with 2.35 kills per set in her senior volleyball year and hit .426/.481/.492 in her junior softball season.
Trevor McKee (Class of 2013)
In his senior basketball season, McKee had a monster year with 17.3 points and 9.3 rebounds per game. He also had 842 yards passing, 564 yards rushing and 24 total offensive touchdowns in his senior football season. And as mentioned, he was a two-time state track medalist in the most grueling event (400 hurdles) of them all.
Preston Murphy (Class of 2019)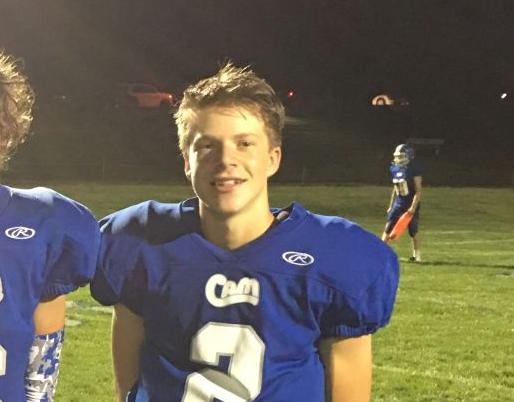 His sophomore year numbers made him an All-State football standout with 51 receptions, 1,056 yards and 12 touchdowns. After 17 for 482 and six early in his junior year, he was injured and missed the rest of the season. This past fall, he had 36 grabs, 647 yards and eight scores.
Rachel Riker (Class of 2017) 
She was the primary starting pitcher in softball for four years and finished with 100+ strikeouts in three of those seasons. In total, she accumulated 422 whiffs in her career.
Shelby Stephenson (Class of 2019)
An outstanding three-year starter at setter, Stephenson totaled 1,350 assists during her career.
Luke Symonds (Class of 2010)
One of the top hitters in the area early in the decade, Symonds had a senior baseball season that saw him hit .375/.468/.675.
Ben Tibken (Class of 2020)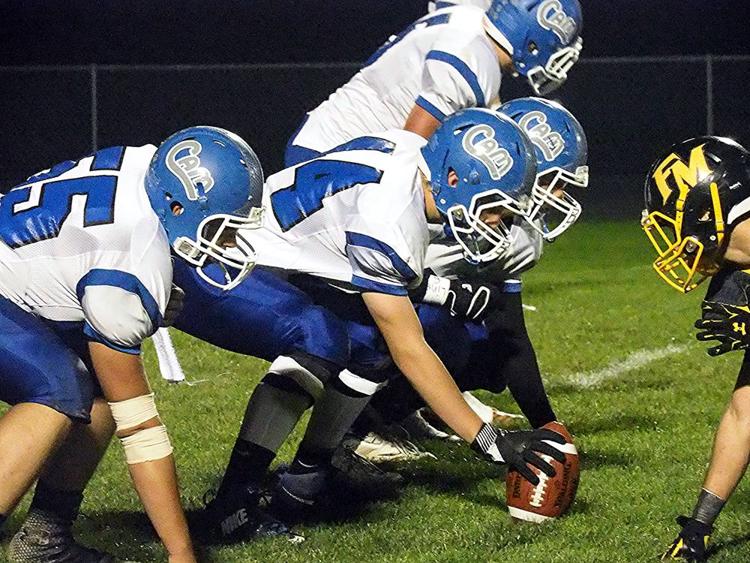 A state golf qualifier that was a large asset on the lines for the CAM football teams and a solid contributor in baseball.
Drew Ticknor (Class of 2016)
Ticknor had 796 passing and 791 rushing (plus 29 total touchdowns) in his senior football season. He had 926, 487 and 20 in his junior year. And he was the leading hitter in baseball with a .436/.486/.614 line (12 doubles, 2 homers) in a strong senior baseball season.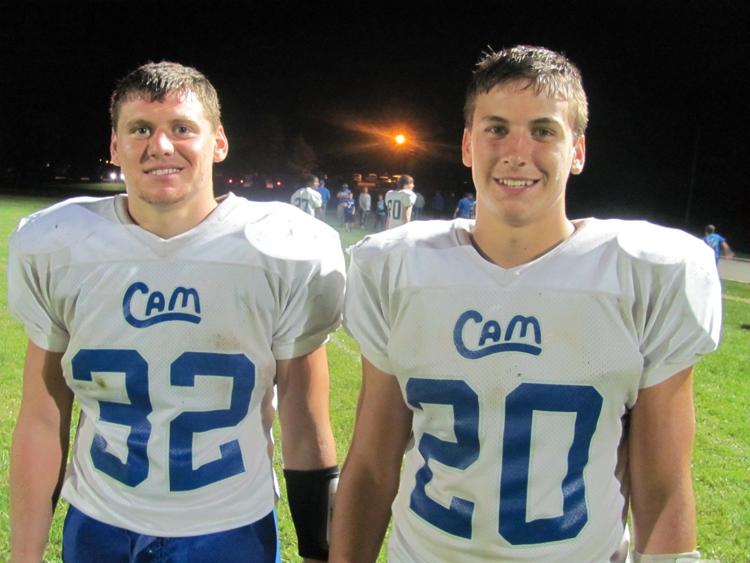 Trace Ticknor (Class of 2015)
The elder Ticknor rushed for 617 yards and 10 touchdowns as a senior, but he was a star on defense with 56.5 total tackles and seven for loss. His numbers as a junior, though, really put him on the radar with 1,850 yards passing, 674 yards rushing and 39 offensive touchdowns.
Mitchell Williamson (Class of 2019)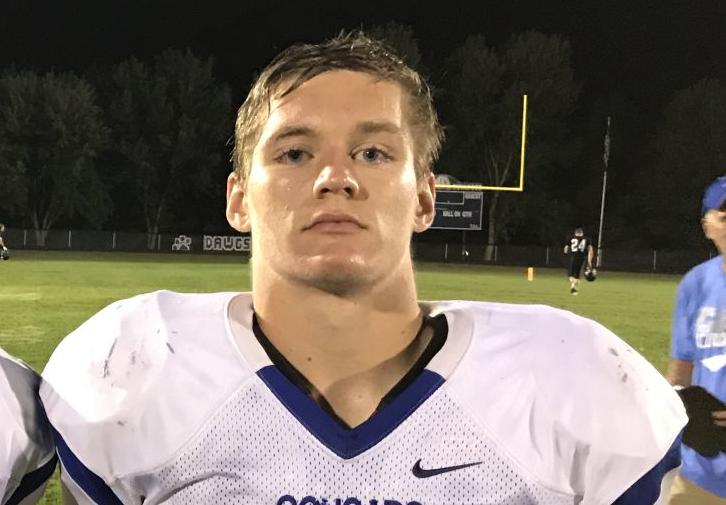 Here's a standout in four sports that made plenty of contributions in football, wrestling, track and baseball. A scary leg injury in his junior year may have limited his numbers a bit, but he had 83.5 total tackles and 13 solo tackles for loss in his sophomore year – both team-leading numbers. He's also currently hitting .345/.441/.636 and has a 0.89 ERA in his senior baseball season.
OTHERS
There are plenty of other football standouts that put up big numbers for the Cougars early in the decade, like, Ian Hunt (2012) and Austin and Matthew Williamson (2013). Grace Hansen (2017) was a terrific defensive player in volleyball, and Dayton Amdor (2010) nearly averaged a double-double in hoops in his senior season.
Tanner Brown (2012) had a monster senior summer with a .425/.575/.644 line while Marissa Spieker (2022), Colby Rich (2022), and Lane Spieker (2022) have been hitting the ball all over the yard in softball and baseball. They're worth watching for the next decade list. Ericka Stender (2018), Allyson Beaty (2016) and Caitlin Paulsen (2011) are others that had great numbers in softball at different points during the decade.
YOUR PICK & MY PICK
With all due respect to every other great athlete on this list, there's just nowhere else to go other than Thomas Hensley. The people – you, the voters – agree with me. Hensley is running away with the poll at the moment with Drew Ticknor, Madison Gettler, Mitchell Williamson and Jaxson Armstrong receiving some top five love. It's a battle for second.
UP NEXT
Central Decatur – you're next! Be on the lookout for the poll this afternoon.
Send any questions, comments and/or concerns to dmartin@kmaland.com.