(KMAland) -- It's a 94-mile jaunt straight east of where I sit today, but Central Decatur has become KMAland through conference affiliation, through very important personal relationships built within the school and through…winning a lot of dang games. It also helps that their fanbase is passionate for their athletics. Anytime we have an interview or any sort of coverage on CD, it dominates the clicks for the week/month.
Today, a look at the decade that was in Central Decatur sports. But first…
THE CAM RESULTS 
FINAL CAM Athlete of the Decade Top 5 (834 votes):

Thomas Hensley 210
Drew Ticknor 95
Trevor McKee 52
Madison Gettler 50
Mitchell Williamson 43@CAMCougar_AD https://t.co/EY7yOGJFSt

— Derek Martin (@d2mart) June 27, 2019
ALL-DECADE BLOG LINKS
THE CENTRAL DECATUR FILE
FOOTBALL - Record: 43-42. There were four winning seasons during the decade, but there was also a 5-5 (in 2011) and two 4-5s (in 2012 and 2018). They had two playoffs appearances - in 2011 and 2014 - and made a deep run in the latter of those years. They wouldn't be allowed to make that run with today's playoff system. 
VOLLEYBALL - Record: 88-127. There were some lean years at the beginning of the decade with just 18 total wins in the first four seasons. The last three, though, have seen the Cardinals go 54-32.
CROSS COUNTRY - The Central Decatur teams have not had state success, and our archives only go back to the 2014 season. The highest finish I can find is a third-place run for the girls at the POI championships in 2015. Both the girls and boys were fourth in 2014. 
GIRLS BASKETBALL - Record: 199-39. Insane, insane record. And get this, nearly half of those losses came in the first two seasons of the decade. All told, there were nine winning seasons (a 10-12 record in 2010-11 is the only non-winning season) and four state tournaments in 2016, 2017, 2018 and 2019. What a program.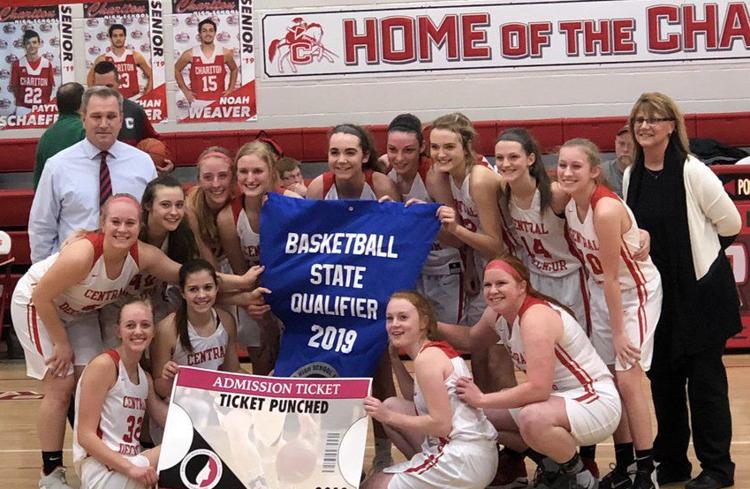 BOYS BASKETBALL - Record: 112-110. The Cardinals posted winning records in four seasons, which ran concurrently and had a combined record of 73-21. It's really impressive they finished the decade with a winning record when you consider a 1-21 mark in 2011-12.
WRESTLING - Central Decatur shares with Lamoni, which had two of the Cardinals' six placewinners at the state tournament during the decade (Colton Ranney & Luke Jones). Trenton Wells (2015) placed fifth at 182 in 2015 while Conner Christensen (2010) was seventh at 145 in 2010 and Wyatt Dale (2018) and Kade Kelso (2017) placed eighth at 106 and 152, respectively, in 2016.
TRACK & FIELD — There has been some significant success at the state track meets over the decade, including this past year when the girls and boys teams would have combined for the most points in Class 1A.
Emma Atwood (2019), who you will read more about later, won a pair of state championships this past year - in the high jump and 100 hurdles She also placed second, third and seventh in previous high jumps and third in a previous 100 hurdles. Her teammate Riley Bell (2020) placed fifth in the same 100 hurdles event this year. Hallie Linhart (2015) was third and fifth in the high jump in her career, and Caitlyn Saxton (2014) ran third and sixth in the 100 and eighth in the 200 in her career.
Cole Pedersen (2020) has three individual state medals - two in the long jump and one in the 110 highs - while Cauy Spidle (2019) is a three-time high jump medalist and a one-time state champion in the event. William Gillis (2022) has the third-place medal from the infamous 1A 3200 this past year. And, of course, there's the three consecutive state championships in the shuttle hurdle relay - spread between two classes. Impressive stuff.
GOLF — Kristin Schaff (2020) is now a two-time state medalist after consecutive trips to the state tournament. And maybe she was inspired as she was growing up by a slew of state qualifying teams in 2013, 2014 and 2015. In 2014, Kate Havens set records for low individual nine-hole score (38) and low nine-hole average (42).
In boys golf, Devin Brines and Noah Simon were fantastic golfers during the early and middle parts of the decade while Michel Evertsen has been outstanding of late.
SOFTBALL — Record: 119-158. There have been three winning seasons during the decade for the softball program, and they are trending towards a fourth. Although she went to Lamoni, Daryn Nowlin needs to be mentioned for resetting the softball record book and owning career record in batting average and home runs and season records in runs, hits, doubles and home runs.
BASEBALL — Record: 105-159. All three of the baseball programs' winning seasons came in the last three summers where they combined for a 56-37 record. They'll have a little work to do to make it four in a row, but they're 8-11 at the moment.
THE ATHLETES/THE POLL 
Emma Atwood (Class of 2019)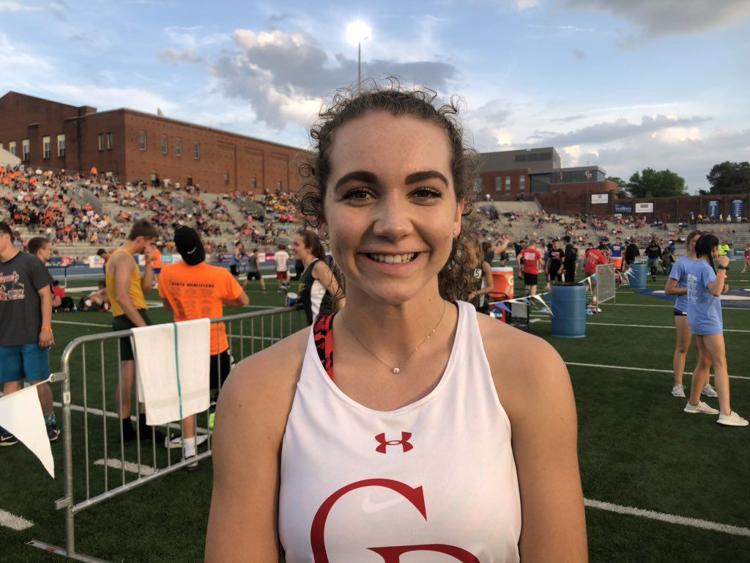 Did we start with the best of the best? We may have. Atwood just finished a career that saw her win two individual state track championships, score 1,434 points in basically three years (due to injury) and slam in 790 kills. She was also a very good softball player when she played, hitting .452/.487/.658 in the final summer she played. 
Riley Bell (Class of 2020) 
Another outstanding multi-sport athlete that recently captured a top five finish in the 100 meter hurdles. Her best sport, though, might be softball where she hit .351 and had 84 strikeouts in 101 1/3 innings in her sophomore year. She already has 77 strikeouts this summer. Bell is another solid contributor in basketball, and I expect she will see a big jump in her numbers this winter.
Raegan Boothe (Class of 2017)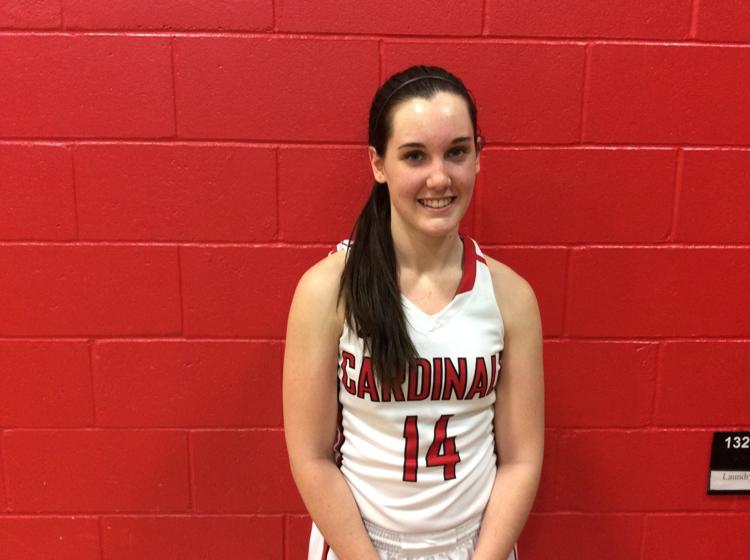 Before Emma Atwood, there was Raegan Boothe. A star on the basketball court, she scored 1,064 points in her career. She was also a beast in volleyball with 3.61 kills per set in her senior year and in softball where she hit .404 as a junior and .406 as a sophomore.
Carter Boothe (Class of 2018) 
Another Boothe that currently is a member of the Iowa State basketball team, and boy, did Carter put up some silly numbers in high school. He scored over 1,200 points, passed out over 500 assists and had over 200 steals. He was also a three-time starter at quarterback with 3,832 career passing yards, and he hit .447 as a senior and stole 150 bags for his career. 
Tyler Davis (Class of 2018) 
Davis was a fantastic hurdler and a member of two of their state championship shuttle hurdle teams. His senior year of baseball saw him hit .349/.504/.602 and was a solid contributor for five years on the diamond. He was also a leading receiver and standout defender on the gridiron. 
Bryson Durrow (Class of 2013) 
Durrow averaged over 14 points per game in his final two seasons of basketball and finished just 12 points shy of 1,000 for his career. He led the team in scoring and assists for his final three years of high school. He was also a contributor in football and baseball, where he had 41 stolen bases in his senior year.
Dalton Gilbert (Class of 2013) 
Gilbert was the team's leader in tackles as a sophomore and junior, and he rushed for 1,373 yards as a senior. He also is the co-holder of the single-game school record for tackles in a game (15.5).
Sadie Greene (Class of 2013) 
Greene was one of the top scorers for CD in her final three years of basketball, scoring over 600 points in her career and passing out 205 assists in her final two seasons. She was also an outstanding pitcher in softball with a 2.03, 2.74 and 3.13 ERA in her senior, junior and sophomore seasons. 
Jentri Hullinger (Class of 2017) 
Hullinger was one of the top volleyball players at her school during her career. She averaged at least 2.11 kills her final three seasons. She was also key in basketball, scoring over 600 career points. 
Kade Kelso (Class of 2017) 
Kelso was a key member of Central Decatur's defenses during his career, finishing his junior season with a team-high 67.5 tackles and 11 solo tackles for loss. He was also - as already mentioned - an outstanding wrestler with an 8th-place medal to his name.
Hallie Linhart (Class of 2015) 
A star that would have been the All-Decade champion before Emma Atwood and Carter Boothe came along. She had two top-five finishes in the state high jump, averaged 3.89 kills per set in volleyball as a senior and scored 1,362 points during her basketball career. She was also insanely good in softball and hit .529 as a senior, .441 as a junior, .427 as a sophomore, .395 as a freshman and .396 as an 8th grader. 
Lydia Martin (Class of 2015) 
Lydia Martin was in the same class as Linhart, and so maybe she was a bit overshadowed. However, she really carved out a nice career, hitting .310, .416 and .308 in her final three years of softball. In basketball, she scored well over 700 career points in three seasons.
Matt Marvin (Class of 2014) 
A complete stud of a pitcher - maybe the best pitcher of the decade for the school - Marvin had a 2.78 ERA and 83 strikeouts as a senior after posting a 2.01 ERA with 110 strikeouts during his junior season. 
Alli Masters (Class of 2019)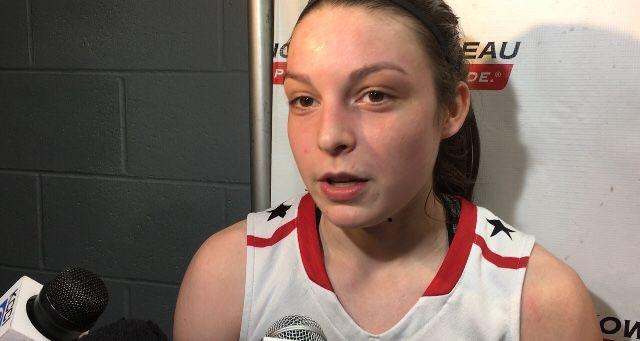 Oh boy, in terms of pure athleticism there might not be anybody better in any poll during this All-Decade series than Alli Masters. She certainly displayed all of it during her basketball career, finishing her career with more points (1,533), rebounds (663), assists (366) and blocks (198) than anyone in school history. Steals you ask? She was just 14 shy of that record. Of course, she does have the single-season mark (111). I think she could probably dominate any sport she tried, and that includes rodeo, which is what she will do in college.
Cole Pedersen (Class of 2020) 
A freak athlete that has been making an impact since the day he first stepped into high school. The Iowa State commit had 1,000+ passing and 900+ rushing this past fall, averaged 16 points per game in basketball and is now a three-time state track medalist. 
Peyton Pedersen (Class of 2016) 
Peyton Pedersen could do it all as well. He scored a school-record 1,564 points during his basketball career, and he was the leading and big play receiver (19 TD) in his final two years of football after starting at quarterback in his first two years. Defensively, his 12 career interceptions are the most in school history. 
Preston Pedersen (Class of 2011)
Preston is one of the top quarterbacks in school history, holding the CD record for career completions. He's also tied for career touchdown passes (with Carter Boothe). He was also a solid contributor in basketball. 
Kylee Rockhold (Class of 2022) 
She's got a ways to go until graduation, and she will probably be up for the next decade vote, but I decided to include her based on two really good softball seasons this decade. Rockhold hit .390 and had a 3.01 ERA with 75 strikeouts as an 8th grader. She's now hitting .450 and has a 2.47 ERA and 75 strikeouts this season. 
Caitlyn Saxton (Class of 2014) 
Saxton could absolutely crush in softball, finishing out her career with 56 extra-base hits - 21 doubles, 18 triples (a school record) and 17 home runs. Her 147 career runs scored is also a school record. She also won three individual state track medals in the 100 and 200, and she was an outstanding defensive player in volleyball (4.78 digs per set as a senior).
Lily Simon (Class of 2017)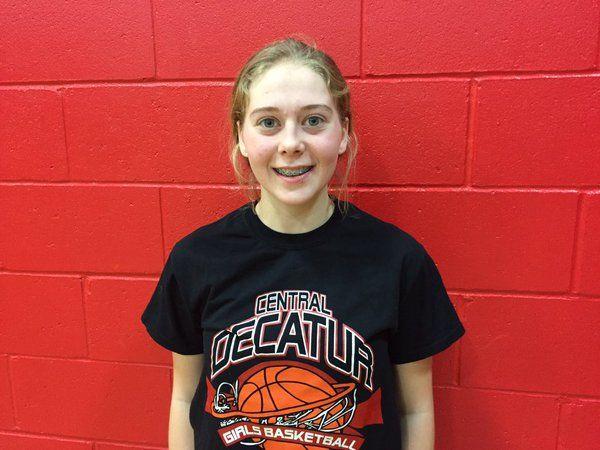 Simon holds records for single-season (814) and career (2016) assists during her volleyball career. She also scored over 900 careers points and had at least 80 assists in her final three seasons on the hardwood. Additionally, Simon was a solid pitcher in softball with 93 strikeouts in 169 2/3 innings pitched during her senior year. 
Cauy Spidle (Class of 2019)
A three-time state high jump medalist, a one-time state high jump champion and a member of CD's dynastic run of three straight shuttle hurdle relay titles. He was also a solid contributor in football and basketball. 
Austin Wells (Class of 2013) 
Austin Wells had some kind of monster offensive season in his junior year of football, passing for 597 yards and rushing for 1,688 while accumulating 29 total touchdowns. 
Trenton Wells (Class of 2015)
Another Wells boy that rushed for 1859 yards and 27 touchdowns and passed for 1638 and 14 scores in his junior season. Wells holds records for career rushing touchdowns (40), single season points (205) and career points (335). Also in that senior season of 2015, Wells had 91 tackles, 19 tackles for loss and 11.5 sacks.
OTHERS
Others of note…
-Multi-year defensive standout Tyke Walker (2019)
-Standout receiver Mickey Morgan (2017)
-Erica Kauzlarich (2019) - a multi-year standout that averaged 2.54 kills per set in volleyball this past year.
-Multi-year starting setter Maizee Lindsey (2020).
-Double-digit basketball scorer Grant Atwood (2018), who scored 13.4 points per game as a senior.
-Haden Leymaster (2021) - a .429 hitter in baseball this year.
-Craig Beavers (2017) - hit .411/.617/.521 in his senior summer.
-Daniel Weir (2014) - had a solid .345/.505/.524 line in his senior year.
-Austin Gibson (2012) - hit .377/.500/.453 in a single season.
-Matt Anderson (2011) - had a single-season line of .408/.532/.469
-Taylor Brown (2011) - hit .371/.466/.435 in one season.
-Eily Hall (2021) - she's currently slashing .421/.513/.492 in softball this summer
YOUR PICK & MY PICK 
The most votes are going to Emma Atwood & Carter Boothe at this time, and those are the two it came down to for me. The physical talent and athleticism of Alli Masters & Cole Pedersen could certainly contend with anybody. However, the overall multi-sport exploits of Atwood and Boothe just cannot be overlooked.
Right now, it looks like Atwood will be the winner. I've already mentioned her accolades, but I want to also throw this out there: I'm not alone here, but I think a lot of her as a human being, too. She is first class when it comes to character and integrity. Northwest Missouri State got a good one.
UP NEXT 
It's going to be awhile, but Clarinda is on deck. I hope you enjoy my vacation.
Send any questions, comments and/or concerns to dmartin@kmaland.com.