(KMAland) -- The Fall Sports Preview extravaganza continues today with a look at Class A District 9.
FALL PREVIEW LINKS 
FOOTBALL: Class 8-Man District 7
FOOTBALL: Class A District 10
FOOTBALL: Class 1A District 9
FOOTBALL: Class 2A District 9
FOOTBALL: Class 3A District 9
FOOTBALL: Class 4A District 7
FOOTBALL: Class 8-Man District 8
VOLLEYBALL: Hawkeye Ten Conference
VOLLEYBALL: Western Iowa Conference
VOLLEYBALL: Corner Conference
VOLLEYBALL: Pride of Iowa Conference
VOLLEYBALL: Rolling Valley Conference
---
MARTIN BLOG FALL PREVIEW NO. 13 -- CLASS A DISTRICT 9
AHSTW, Avoca Vikings — 2018 Record: 12-1 overall, 5-0 district
Coach: G.G. Harris
OVERVIEW: What an incredible run for the Vikings last year, winning their first 12 games before playing for the Class A state championship game. As you may have imagined, it took a lot of production from their seniors (15 strong). They have a similar-sized incoming senior class, but their junior group is abnormally small. And they have a new coach. You may have heard of him - G.G. Harris.
OFFENSE: Gone from last year's electric group is their star quarterback, their outstanding 1,700-yard rusher and their gamebreaking receiver. Junior Blake Holst looks like the heir apparent under center after getting a little time last season. Senior Jackson Woltmann (156 rushing) and sophomore Denver Pauley (92 rushing, TD) could be used in the backfield, and seniors Clayton Akers, Joey Cunningham and Joel Sampson figure to be some of the guys on the outside after combining for six receptions and 48 yards last year.
DEFENSE: Defensively, Woltmann was second on last year's team with 64.5 total tackles, including 10 total tackles for loss. Fellow senior Seth Kiesel was also a standout with 49 tackles and eight tackles for loss. Yet another senior Gavyn Fischer had 29.5 tackles and six tackles for loss, and the aforementioned Pauley had 21 tackles and two TFLs. Seniors Leland Barr (18.5 tackles, 4.5 TFL), Cunningham (17.5 tackles), Jaedan Rasmussen (16.5 tackles) and Ethan Hoepner (12.5 tackles) and sophomore Lane Nelson (16 tackles, 2.5 TFL, 2 sacks) also took advantage of their time on the field a year ago.
CONCLUSION: The good thing about having as much success as AHSTW had last year (and years previous) is that you can give a lot of guys some varsity experience, and they certainly did that last year. There are a bunch of athletes that have played, but now they are going to be counted on in some bigger roles. Plus, they have a new head coach, although I'm not sure how much will change systematically and schematically. There's a lot to replace, but if anyone can do it…
Earlham Cardinals — 2018 Record: 4-5 overall, 2-3 district  
Coach: Chris Caskey
OVERVIEW: The Cardinals were six points away from a 6-3 record and a winning mark in district play, and they bring back almost all of their roster from that team. There were just five seniors on last year's squad. This year's group is led by nearly two dozen seniors and juniors. 
OFFENSE: When it comes to Earlham, it starts in the backfield. Senior Caleb Swalla rushed for 1,669 yards and 14 touchdowns while averaging 7.6 yards per carry. His quarterback - senior Alex Caskey - is also back in the fold. He threw for 479 yards and rushed for 64 more. More importantly, his command of the offense will be a year better. Junior Trey Bond and senior Slater Goff could also see a boost in carries after combining for 35 a year ago. Finally, their top receiver Jake Willem, who averaged 19.5 yards per catch last year, is returning for a senior season.
DEFENSE: Swalla also led the 2018 team with 46.5 tackles and had 5.5 tackles for loss. Willem was the top guy in solo tackles (25) and finished with 44 total takedowns to go with three interceptions. Other senior standouts on the D include seniors Grant Carter (36 tackles, 2 TFL), Derrin Sesker (33.5 tackles, 4.5 TFL, 3 sacks), Goff (18 tackles) and Cameron Terry (10.5 tackles). Juniors Chris Hipsley (23.5 tackles), Jackson Vandever (22 tackles), Bond (15 tackles, 2 TFL, 4 FR) and Dylan Little (13.5 tackles) are even more returnees.
CONCLUSION: Swalla is back, and that's a great thing. The other great thing is that many of their guys up front are also returning to create even more (and even bigger?) holes. Along with that, the defense should be fantastic with all the returning talent. The Cardinals will be in the mix for a district championship. 
Nodaway Valley Wolverines — 2018 Record: 0-9 overall, 0-5 district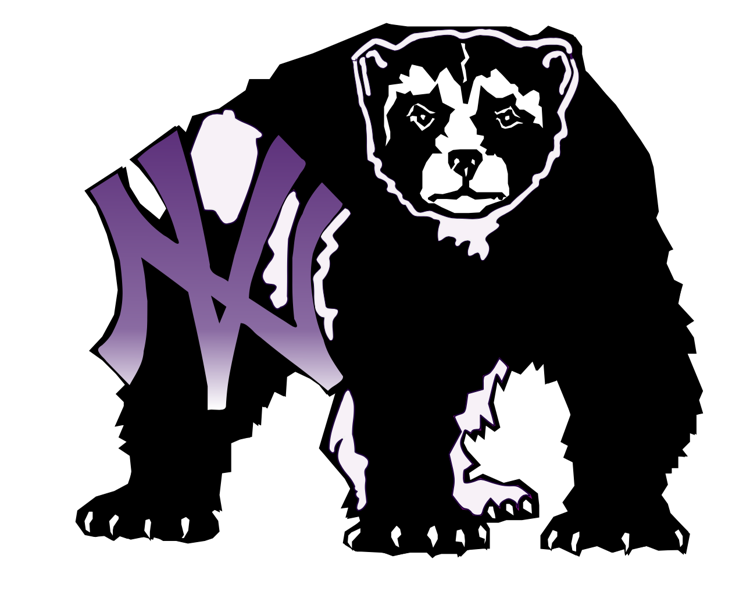 Coach: Flynn Heald
OVERVIEW: The Wolverines are on their third head coach in three years, and that's never a winning formula. That said, they were pretty young a year ago and will return a large number of players that produced for them a year ago.
OFFENSE: The quarterback duo of senior Tyler Vandewater and sophomore Nathan Russle combined for 965 yards passing and eight touchdowns last season. Their top receiver Hunter Ernst is also back for his senior season after 26 receptions for 414 yards and three touchdowns. Senior Clay Hohertz and sophomore Jon Gebbie also had strong years of receiving with 21 receptions, 268 yards and three touchdowns combined. And junior Tony Ayase - last year's top rusher - went for 343 yards and a score in his sophomore season. 
DEFENSE: Senior Austin Wilson had a monster season on the defensive side, leading the team with 54 solos and 79.5 total takedowns. Ernst added 39 tackles, including four solos for loss, and fellow senior Ryan Randall had 28.5 total tackles. Sophomore Caelen DeVault (28 tackles), Hohertz (27 tackles), Ayase (20.5 tackles), Gebbie (19 tackles), Vandewater (15.5 tackles), junior Evan Forcht (12 tackles), senior Colby Harris (11 tackles) and junior Cach Kennedy (8.5 tackles, 5 TFL) also contributed to last year's D.
CONCLUSION: You never know what a new coach's scheme or philosophy will look like until you actually see it. And also, you don't always know how the talent on the team will fit into it or buy into it. The Wolverines last won on October 6th, 2017, and snapping that skid will be goal No. 1 or this year's group.
Riverside, Oakland Bulldogs — 2018 Record: 4-5 overall, 3-2 district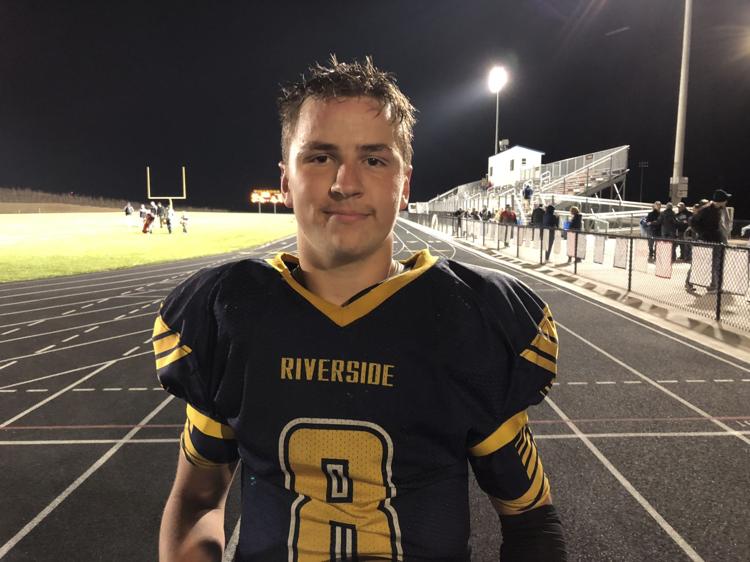 Coach: Darrell Frain
OVERVIEW: Year one of the Frain Train era saw the Bulldogs win three of their final four and four of their final six after a tough 0-3 start. That group had just four seniors. Now, they were really good seniors, but last year's team also had major production from underclassmen. 
OFFENSE: The offense was spearheaded by three seniors - Val Andrusyshyn, Hunter Hodges and Adrian Dillon. They're all gone, so there will be some big opportunities for a number of others. The quarterback spot looks like it might be between junior Wyatt Hough and sophomore Austin Kremkoski, who combined for 126 yards passing last year. Senior Mike Husz had 97 yards on the ground, and seniors Mason Bivens (209 receiving, 2 TD) and Joel Henningsen (57 receiving) and junior Brogan Allensworth (101 receiving, TD) are the top returning receivers.
DEFENSE: While the returning offensive production is somewhat minimal, the defensive side of the ball is the opposite. Henningsen had a ridiculous 106 total tackles, including 84 solos and 10 tackles for loss. He also had a team-high five fumble recoveries. Bivens also had a big year with 42.5 total tackles and 10.5 for loss, and junior Eddie Vlcek was a breakout performer with 35 tackles and 7 TFLs. Kremkoski (24.5 tackles) is joined by fellow sophomore Rhett Bentley (21 tackles, 5 TFL), junior Allensworth (12.5 tackles) and senior Husz (20 tackles) in holding down the defensive side.
CONCLUSION: The growth of last year's team from beginning to end was outstanding and evident. Now, how much can they grow from year one to year two? The defense will certainly be really, really good. The offense might have some rough times early, but if history is any indication, they will be much better by the end of the year. Could Riverside be a stealth playoff contender in this district?
Southwest Valley Timberwolves — 2018 Record: 5-4 overall, 1-4 district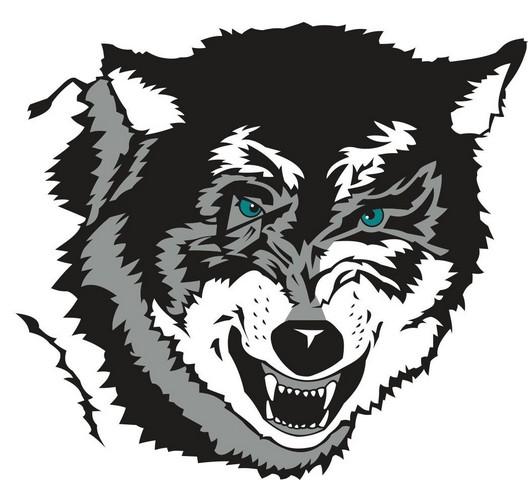 Coach: Anthony Donahoo
OVERVIEW: The Timberwolves kept their regular season winning streak rolling through the first five weeks last year. However, they had some injuries crop up that did some damage to them in the final four weeks. Now, they will look for a bounce back with what figures to be a pretty small senior class. There were just five juniors out last year.
OFFENSE: Chance Cobb gave way to Dustin Lund, and he will give way to…maybe sophomore Brendan Knapp? Knapp threw five passes and rushed for 156 yards last season as a freshman. Junior Blaine Venteicher figures to be a big piece of this year's team after going for 188 on the ground and 103 through the air while combining for four total touchdowns. Senior Christian McCuen also had some production on offense with 36 yards receiving last year.
DEFENSE: The defense has a little more production returning, including that from senior Brendan Pearson, who was second on last year's team with 37 total tackles. Junior Tallen Myers was very good (30 tackles, 2 TFL), and I think he will be even better this season. Watch out for him in having a huge breakout campaign. Another senior in Tyler Pearson had 27 tackles and 2 TFL while juniors Tucker TePoel (16.5 tackles, 7.5 TFL, 4 sacks) and Venteicher (11 tackles) and sophomore Knapp (17 tackles, INT) had strong seasons.
CONCLUSION: They're going to be very young. You might be able to count their seniors on one hand if last year's junior group is any indication. That doesn't always disqualify you from a strong year, but maybe this is a team that will be much better by the end of the season and be primed and ready for a strong year in 2020. Of course, we've seen teams jump a year ahead of schedule before, so I'm definitely not counting this group out.
St. Albert Falcons — 2018 Record: 5-4 overall, 4-1 district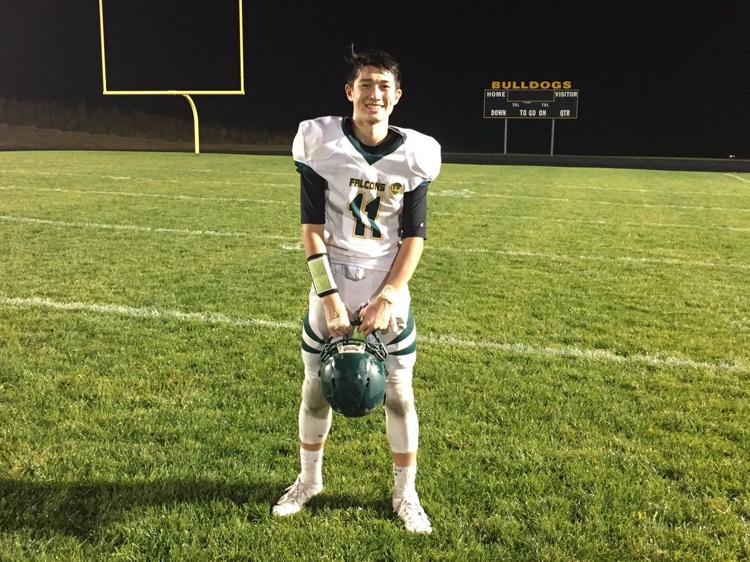 Coach: Pat Ryan
OVERVIEW: There were just seven seniors on last year's Falcons roster, and they will lean on that class even less this year with just three potential returnees. Coach Pat Ryan's debut season started 1-3, but they took four of their final five and nearly beat the eventual state runner-up in the finale. 
OFFENSE: Senior quarterback Lance Wright will have plenty of weapons around him again this year. He's also a weapon on his own with 694 passing, 348 rushing and 12 total offensive touchdowns a year ago. Fellow senior Aiden Antisdel had a team-high 383 yards on the ground, and juniors Connor Cerny (249 rushing, 120 receiving) and Cy Patterson (190 rushing, 279 receiving, 8 TD) were dual threats. And there are other juniors, too, in Bennett Gronstal (135 rushing), Sam Rallis (233 receiving) and Jeff Miller (30 receiving) that had success last season. 
DEFENSE: On defense, Gronstal was the top guy with 53 total tackles while Cerny (37 tackles, 2 FR), Patterson (36 tackles, 2 INT) and Wright (26.5 tackles) were also standouts on this side of the ball. Antisdel (19 tackles), Miller (12.5 tackles), Rallis (12.5 tackles, INT) and junior Greg Fagan (10 tackles) will return to the fold and have even bigger roles this season.
CONCLUSION: I think this team is going to be really good, but I also wonder if they are one year away from reaching their full potential. The senior class is small but mighty, and there is a whole lot back from last year, although some important pieces that aren't back. I'm going back and forth on how good I think they will be. Will it be 6-3/7-2 good or even better? 
---
PREDICTION
This is hardly an easy district to predict at this point. You have the state runner-up with a lot of seniors gone to consider while also trying to understand how much better teams like Earlham, St. Albert and Riverside will be. At the same time, what kind of jumps can be made by Southwest Valley and Nodaway Valley?
The Pick: Earlham. I think the Cardinals' senior class puts them over the top on this prediction, but I won't argue with a St. Albert or AHSTW pick either.
Send any questions, comments and/or concerns to dmartin@kmaland.com.