(KMAland) -- The Fall Sports Preview extravaganza continues today with a look at the Pride of Iowa volleyball conference.
FALL PREVIEW LINKS 
FOOTBALL: Class 8-Man District 7
FOOTBALL: Class A District 10
FOOTBALL: Class 1A District 9
FOOTBALL: Class 2A District 9
FOOTBALL: Class 3A District 9
FOOTBALL: Class 4A District 7
VOLLEYBALL: Hawkeye Ten Conference
VOLLEYBALL: Western Iowa Conference
VOLLEYBALL: Corner Conference
---
MARTIN BLOG FALL PREVIEW NO. 10 -- PRIDE OF IOWA CONFERENCE
Bedford Bulldogs — 2018 Record: 8-24-1 overall, 1-3 conference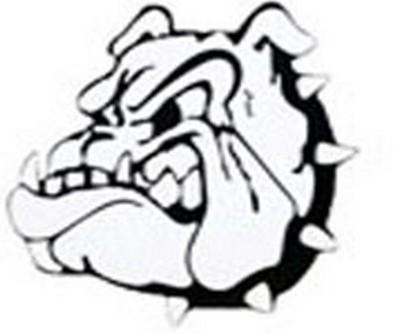 Coach: Deb Bonde
HITTING: The Bulldogs lost their top hitter in Paige Oldenkamp, but they are excited to bring back No. 2 hitter (and probably new No. 1) and senior Brooklyn Rowan, who averaged 1.08 kills per set a year ago. Juniors Darcy Davis (0.83 KPS), Kennedy Weed (0.74 KPS) and Vivian Tracy (0.53 KPS) and seniors Leslie Sheley (0.75 KPS) and Jenna Walston (0.75 KPS) are all primed for a breakout.
SETTING: The 'Dogs bring back both of their setters from last season in senior Jaelin Daly (2.86 assists per set) and junior Macie Sefrit (2.46 APS). I believe this was a newer look from Coach Bonde's team, so the second year of working in this system should pay dividends.
DEFENSE: They will have a tough time replacing Makinna Russell, who averaged 4.10 digs per set last season. Look for senior Selena Valenzuela, who can use her speed and quickness in this spot, to step up in a bigger role after averaging 1.49 digs per set last year. Weed (1.75 DPS), Davis (0.85) and Sefrit (0.78) all had nice seasons here, too. At the net, Rowan's 20 blocks are the top returning number while Davis (14), Sheley (13) and Tracy (11) are next.
CONCLUSION: I'm pretty bullish on the Bulldogs. They lose two pretty important members of last year's team, but they have the strength in numbers. And those numbers also include experience. I think they'll have an improvement on the court and in their record.
Central Decatur Cardinals — 2018 Record: 15-12 overall, 2-2 conference (POI Fourth Place)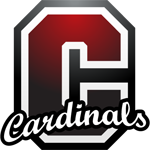 Coach: Chelsey Green
HITTING: Emma Atwood's huge 4.11-kill per set season was joined by another senior in Erica Kauzlarich, who had 2.54 KPS. Even their third hitter - Abbie Ridgway - is gone. I do expect senior Alaina Applegate is set for a very big season after 0.58 kills per set last year. Junior Lyndsey Dale and seniors Morgan Nordyke and Maizee Lindsey should also be big pieces of the offense when it comes to termination.
SETTING: Lindsey, of course, is also the team's setter. She averaged 6.48 assists per set last season and was one of the top setters in the POI. Now, it's going to be a little more difficult for her considering the loss of some of the team's top hitters. But, she has the experience in running the offense, and that's good news.
DEFENSE: Alliey Boswell was all over the court last year in averaging 5.82 digs per set. Kauzlarich and Atwood also played all the way around and combined on about seven digs per set. Lindsey (2.53 DPS) is the only player with over one dig per set last year that returns to this team. Applegate and Nordyke were the top two blockers, finishing the season with 62 and 33 swats, respectively. This is definitely the strong point of this year's Cardinals.
CONCLUSION: It's not going to be easy to replace these seniors - in any sport. The Cardinals were one of the final four teams in the league last season, and with the losses, they might just be aiming for improvement day to day. That's something everyone should aim for, but for now we are in the wait-and-see mode with this year's CD. 
East Union Eagles — 2018 Record: 22-15 overall, 3-1 conference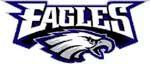 Coach: Gail Thatcher
HITTING: Senior Alissa Weinkoetz was last year's top hitter and is back after averaging 3.09 kills per set and hitting a solid .271 efficiency. Junior Alex Riley (0.87 KPS) likely slots into the No. 2 hitter role this season. Senior Olivia Cheers (0.55 KPS) was a stealth option last year, and this year she will be counted on in a bigger way.
SETTING: It's going to be tough to replace standout setter Megan Mitchell. She did nearly all the setting last season and takes her 6.72 assists per set with her. Junior Mikala Sanson (0.70 APS) did a little setting, as did senior Quinn Eslinger.
DEFENSE: Callie Gossman is another tough loss. She averaged 3.29 digs per set and held things down in the back row for the Eagles. Senior Jayden Welcher (1.59 DPS) could be the heir apparent here. Weinkoetz (1.44 DPS) played all the way around, and Sanson (1.02 DPS) was also over one dig per frame. The loss of Rakenzy Pryor at the net will be felt because it combined so well with Weinkoetz (62 blocks), who will need Cheers (33 blocks) or Riley (9) to step up and handle some of that this season.
CONCLUSION: There are some tough losses in this unit, too, but there are also some outstanding talents returning. The setter spot is a big question mark, but that can be answered fairly quickly depending on who is able to step up. With some of the other losses around the East Division, I wouldn't be surprised if East Union continues their success.
Lenox Tigers — 2018 Record: 9-18 overall, 0-4 conference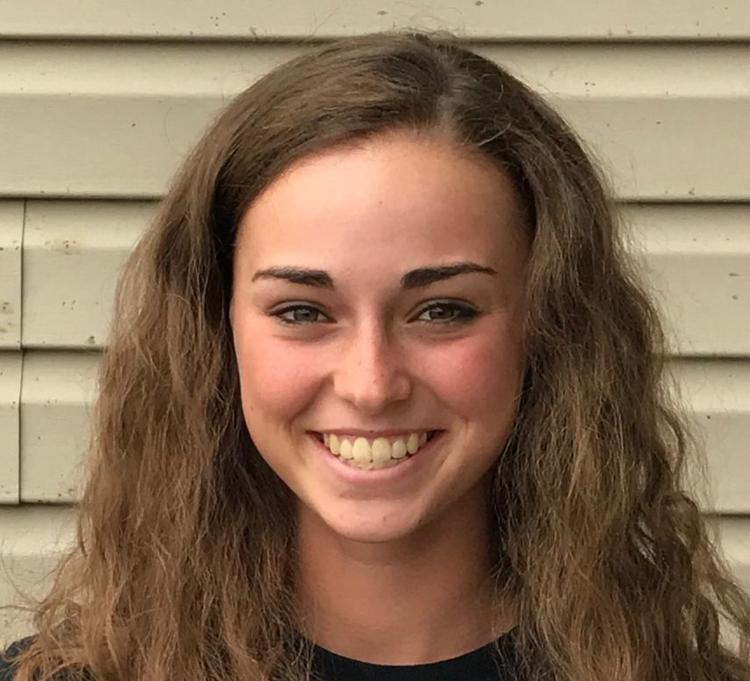 Coach: Tom Christensen & Jesse Cox
HITTING: Lenox had a solid one-two punch in hitting last year, and one of those girls is back. Junior TJ Stoaks (2.59 kills per set) will be the top option this season after Brooke Miller (2.86 KPS) was the leader. Joining her, senior Camryn Douglas (0.58 KPS) and juniors Jordan England (0.57 KPS) and Lauren Christensen (0.46 KPS).
SETTING: Christensen combined with the graduated Brooke Henrichs last year to run the offense. I don't know the plans of Coaches Cox and Christensen this year, but (Lauren) Christensen's hitting did provide some help on offense. We'll see what they decide.
DEFENSE: They're in good shape here with senior Kayla Yzaguirre holding down the libero position. She averaged 4.96 digs per set a season ago. Stoaks, meanwhile, played all six rotations and was second with 2.66 DPS. Christensen (0.96 DPS) and Douglas (0.66 DPS) should also provide help this season. At the net, England had a team-high 42 blocks as a sophomore. I'd expect to see that number go up. Douglas (26 blocks) was also solid here.
CONCLUSION: Lenox is a lot like Bedford. They bring back a lot of talent while losing a few key pieces at certain spots. Like Bedford, I will take the over on the nine wins from last year.
Martensdale-St. Marys Blue Devils — 2018 Record: 1-24 overall, 0-4 conference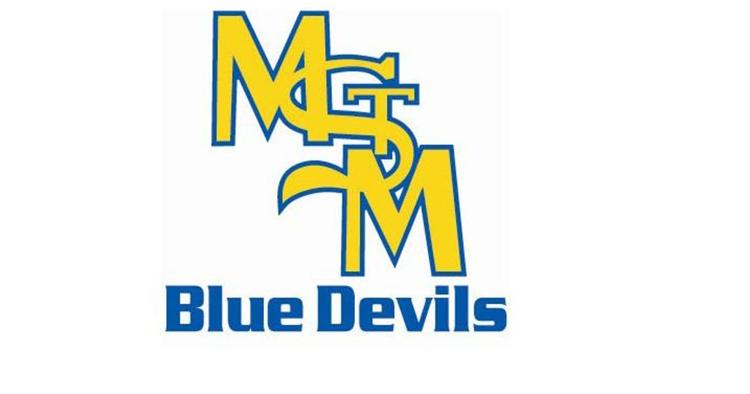 Coach: Wade Gibson
HITTING: The top two hitters from last year's offense is back. Senior Morgan Dunn (1.32 kills per set) and sophomore Anna Parrott (1.17 KPS) are both back while juniors Jayda Gay (0.56 KPS) and Grace Dunahoo (0.50 KPS in 22 sets) also provided some punch on last year's team.
SETTING: Sophomore Jackie Kleve led the offense in her freshman year, handing out 2.89 assists per set. That's not a gaudy number, but I do think her experience in the offense will really help her this season.
DEFENSE: Their top back row player - Hannah Sweet - is gone. Now, Dunn (1.73 DPS) will probably pick up more of the slack. Kleve (1.18 DPS) and Parrott (1.00 DPS) were also at one or more digs per set. However, they'll need someone to step up into that libero/full-time back row spot. Dunn was the top blocker last season with 22 swats. They lose their No. 2 while Parrott (7 blocks) showed some semblance of blocking ability in her freshman campaign.
CONCLUSION: Last year was step one. Now, they're on to step two. The freshman setter is a sophomore. One of the their top hitters is a sophomore. Their actual top hitter is into her senior season. There should be some improvements.
Mount Ayr Raiderettes — 2018 Record: 16-11 overall, 3-1 conference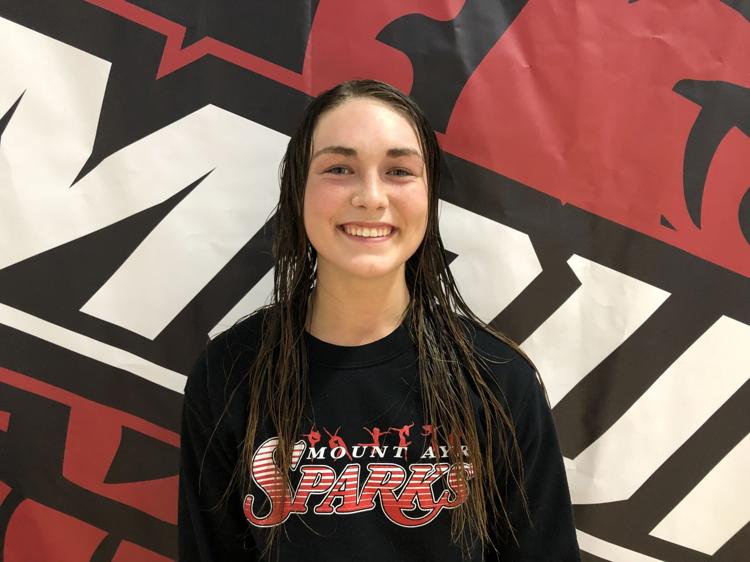 Coach: Tori Braby
HITTING: Two of their top three hitters are gone, including Keirston Klommhaus, who had been a stalwart and staple in that offensive hitting lineup for many years. Senior Samantha Stewart is now the go-to after averaging a solid 2.58 kills per set last season. Junior Channler Henle likely slides into the No. 2 hitter role after averaging 0.95 KPS as a sophomore. 
SETTING: The Raiderettes ran a two-setter offense last year, and their leader in assists per set - Jaycee Knight (3.45 APS) - is back for her senior season. There's no indication on if they will continue with two setters or run with one. We'll find out soon. Either way they go, they should feel good about what they have in Knight.
DEFENSE: Sophomore Maddie Stewart was all over the place last season, averaging 3.09 digs per set. Her older sister Samantha was right behind her at 3.09 while Knight averaged 1.45 DPS. Their top two blockers - MacKenzie Shields and Hayley Whittington - have graduated. Henle (13 blocks) and Knight (12) combined for 25 last year. 
CONCLUSION: Mount Ayr has been a beacon of success in the POI over the last….a long time. They are well-positioned for another fine season, and I suspect we will see some big contributions from sophomore Adalyn Reynolds after getting her feet wet in 22 sets last season. More Raiderettes success is on the way.
Nodaway Valley Wolverines — 2018 Record: 15-10 overall, 2-2 conference (POI Third Place)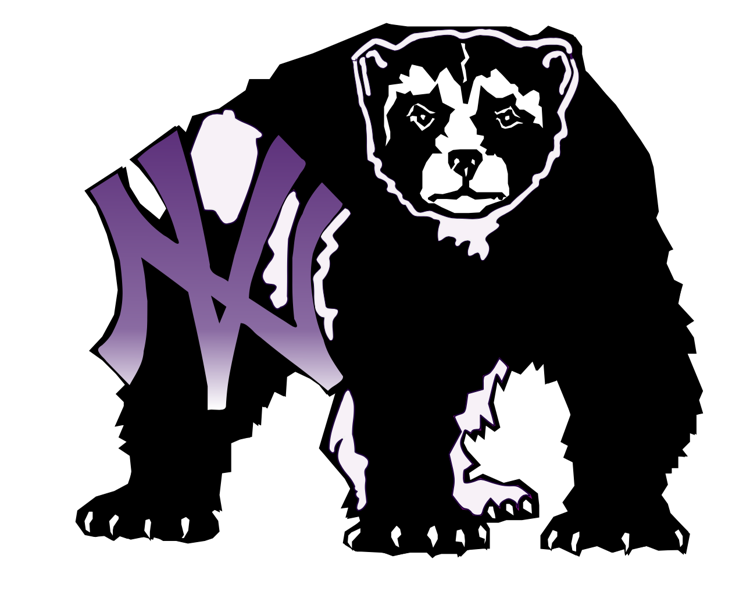 Coach: Allison Kiburz
HITTING: The Wolverines bring back their top four hitters, including juniors Corinne Bond (2.08 kills per set) and Lexi Shike (0.89) and sophomores Maddax DeVault (1.45) and Whitney Lamb (0.90). Junior Macy Kuhns also averaged 0.72 KPS in 18 sets last season. 
SETTING: Shike is one of those setters that is able to average a solid number of assists - 5.21 per set in this case - and also find some time to land in some winners. She's back so they're in good hands.
DEFENSE: Junior Natalie Yonker had a great season with 4.85 digs per set a year ago. She was joined in digging balls up by six-rotation standouts like DeVault (2.79 DPS), Shike (1.85) and senior McKynli Newbury (1.72). Bond (51 blocks), Shike (22) and Lamb (18) combined for 91 swats a year ago, so they're in good shape here, too.
CONCLUSION: Nodaway Valley's strong finish to last year should only help them this season as they bring back a large portion of their production from 2018. Could the Wolverines potentially leap up and be the top team in the West? 
Southeast Warren Warhawks — 2018 Record: 27-8 overall, 4-0 conference (POI Champions)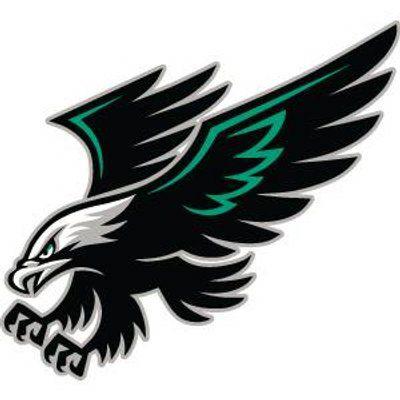 Coach: Jodi Clendenen
HITTING: There's a reason they won 27 matches last season. The Warhawks had three seniors leading the offense. They're all gone. Now, sophomore Josie Hartman (0.97 kills per set) and junior Makayla Ruble (0.72 KPS) have the highest returning offensive hitting production.
SETTING: They also lose their setter in Taylor Clendenen, who was one of the top setters in KMAland conferences. I don't want to speculate on who could take over here. Usually, that ends badly (for me).
DEFENSE: Their top four in digs are also graduated. Junior Brooklyn Page is returning, though, after 2.11 digs per set a year ago. Hartman (0.67) and Ruble (0.36) are probably likely to take on a bigger role here. Super swatter Gwyn Williams graduated. So did four of their top five in the blocks category. That leaves Hartman as the lone exception. She had 38 total blocks last season.
CONCLUSION: While the senior class was very talented, I wouldn't be surprised to see some younger girls - with new roles - step up and keep the Warhawks' heads above water. Hartman and Ruble are the kind of all-around athletes that could keep things smooth here.
Southwest Valley Timberwolves — 2018 Record: 16-10 overall, 4-0 conference (POI Runner-up)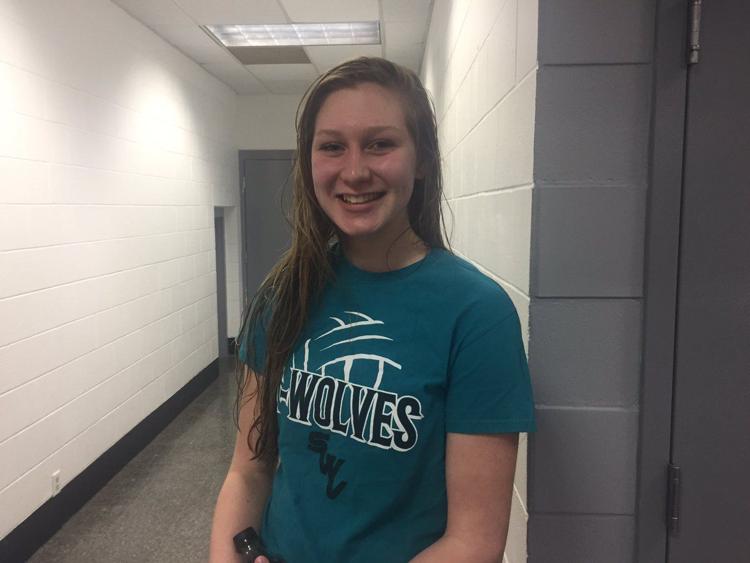 Coach: Lindsay Wetzel
HITTING: The bad news is that they lost two of their top three hitters. The really good news is that their top hitter and superstar senior Jentry Schafer is back after averaging 3.42 kills per set last season. Fellow senior Kayley Myers was also a huge piece of the offense, averaging 1.56 kills per set. There were nights she was the No. 2 hitter last year. Those nights will be aplenty this season. Senior Delaney Dalton (0.65 KPS) figures to get more chances this season, too.
SETTING: Junior Isabelle Inman stepped into the setting role last season when Hailey Thomas was injured. Inman averaged 7.62 assists per set and really did a fine job of grabbing the figurative bull by the horns. I couldn't have been more impressed with what she did last year. And this year, she'll be all the better for it.
DEFENSE: This is where they are in a little bit of wonderment - at least in the digging category. Their senior class was all over this with Lexie Haer, Alaina Currin and Morgan Shuey all averaging 2.78 digs or more per set. Dalton (1.62 DPS), Inman (1.60) and potentially senior Olivia Jacobs (1.22) will be tasked to take over for those three. What will really help them out is Schafer (52 blocks) and Myers (41) getting their hands all over the action at the net. Dalton (29) and Inman (26) were also solid there.
CONCLUSION: I believe this is the best returning team in the league. Sure, they lost a bit, but so did everybody else. And what they lost can be mitigated by the fact that they return so much talent and overall dominance. 
Wayne Falcons — 2018 Record: 6-21-1 overall, 1-3 conference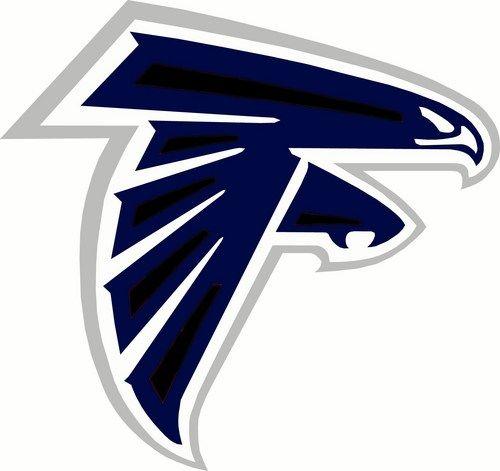 Coach: Alyssa Harders
HITTING: The Falcons lose their top three hitters from last season's team, and that means more chances for the rest of a pretty young roster from last year. Sophomore Toxey Freeman returns the high number of kills and averaged 0.53 per set. Senior Rayleigh Snyder had the highest average with 0.72 while senior Allison Wik was at 0.53.
SETTING: Sophomore Sterling Berndt looks to follow up her incredible softball season with a strong year of volleyball. She averaged 1.63 assists per set in her freshman year and just getting the chance to set all season should help her and the team this year.
DEFENSE: Berndt pulled a lot of double duty, averaging 2.51 digs per set. They'd like to see that number go down and the others' numbers go up since it's hard to dig AND set on a given rally. Freeman (1.50 DPS) also had a solid year there while sophomore Sidney Davis (1.35 DPS) was solid in 17 sets of action. Junior Camryn Jacobsen was just below one dig per set at 0.93. The blocking was pretty minimal last year, and they lose their two from last season.
CONCLUSION: The offense was a bit of a struggle last season. Again, you don't want your setter leading the team in digs by the margin that she did. If they can get that first pass on Berndt consistently then they should be able to improve everything. 
---
PREDICTION 
Southwest Valley looks to be the top team in the league when you combine returning production and experience. The Timberwolves lost in the POI Championship match last year, and they are aiming to come out on top this season.
When it comes to the POI, it's all about predicting the Final Four. Not all teams actually play one another in conference matches, but they all get together for the POI Tournament. My top four: Southwest Valley, Nodaway Valley, Mount Ayr and East Union with close calls for Bedford and Lenox. 
Send any questions, comments and/or concerns to dmartin@kmaland.com.